The baby clothing market is projected to reach $98.54 billion globally by 2030, according to a report by Verified Market Research. With such immense growth potential, launching your baby clothing line can be a lucrative business endeavor.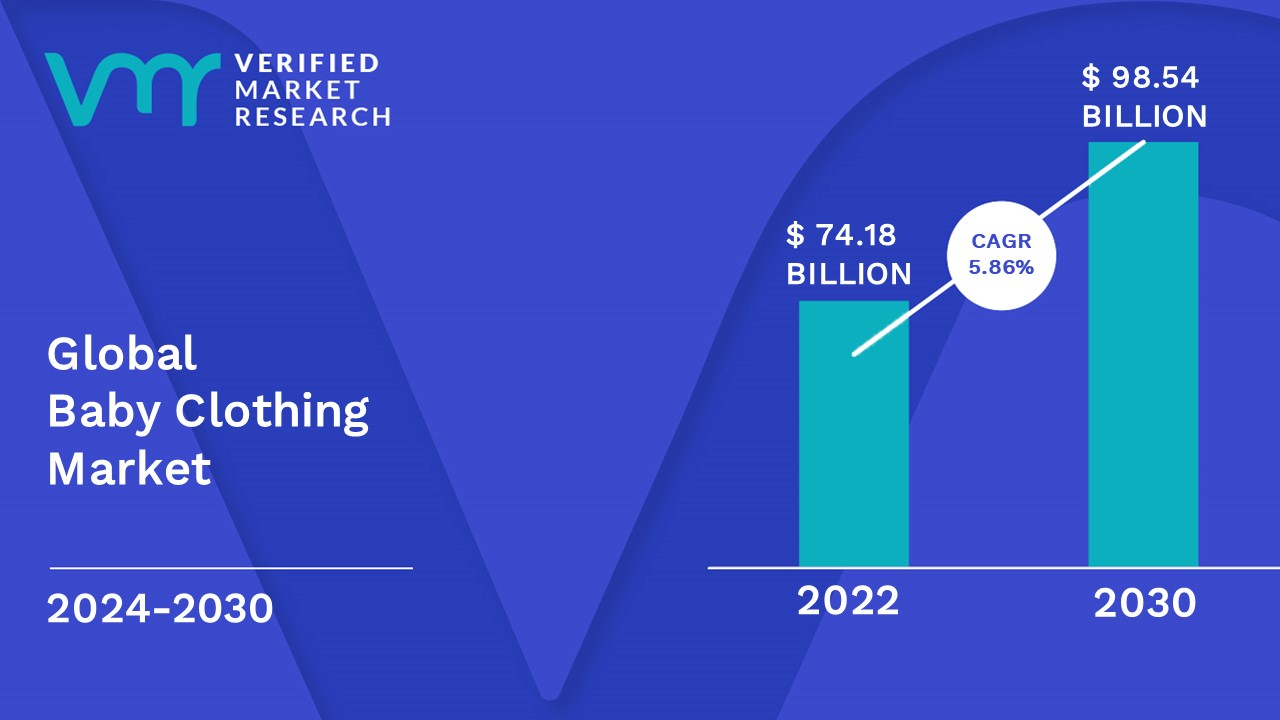 This comprehensive guide will walk you through everything you need to know to start a successful baby clothing business, from conducting market research and designing cute, comfy clothes to sourcing quality materials, and promoting your brand.
Follow our advice to turn your passion for fashion into a thriving company as you learn how to start a baby clothing business.
1. Conduct Baby Clothing Market Research
Market research helps you determine which services to offer, the most competitive pricing, and your target market. There are two types of market research to undertake as you determine how to start a baby clothing business. These are primary and secondary research.
Primary research is research you do yourself. It involves things like:
Visiting local baby clothing stores
Creating online polls for parents
Talking to parents and parents to be in your neighborhood
Secondary research is performed by a third party and made available to you. It might include internet statistics on baby clothing trends, or information from government websites on how many babies are in your area.
Some areas to observe within your market research are the needs of your target customer. In the babywear industry, this includes:
Stylish designs using natural fabrics: Parents seek aesthetically pleasing, and comfortable clothes.
Affordable pricing: Millennials love boutique styles but want value. Pricing at fast fashion retailers like Zara and H&M sets expectations.
Multipacks and sets: Parents prefer bundled outfits over individual pieces for ease and convenience.
Size range: Designing sizes preemie through 24 months captures the full target market.
Gender-neutral options: More parents today embrace non-gendered colors and prints.
Another avenue worth exploring is growth opportunities. Some places you can earn extra income on your baby products include:
Organic fabrics: Sales of organic cotton baby clothes has an estimated compound annual growth rate of 6.6%. According to Global News Wire, the global market will be worth $2.6 billion by 2031.
Personalization: Parents enjoy adding names, monograms, and custom designs.
Inclusive sizing: Only a few baby brands offer extended sizing for early growth spurts.
Collaborations: Partnering with parenting bloggers and influencers builds hype.
The booming baby clothing industry presents a lucrative opportunity for a maker of affordable, stylish designs. By continually tracking trends and innovating to meet market needs, a new entrant will find success.
2. Analyze the Competition
Thoroughly analyzing your competition ensures your baby clothing business stands out and captures market share.
Identify boutique stores in your geographic area that sell baby apparel. Visit them to evaluate their product selection, quality, pricing, store aesthetics, and customer service. Take note of what they do well and where there are opportunities to differentiate. Observe their foot traffic and sales volumes when possible to gauge market viability in your location.
Research major baby clothing retailers like Carter's, Gap, and Old Navy to understand the competitive landscape online. Evaluate the website design, product photography, website speed, and navigation of your online competitors. Sign up for their email lists to analyze their promotions and campaigns.
Search for newly launched baby clothing brands on Google and Instagram to find direct competitors. Analyze their website traffic and engagement metrics using tools like SimilarWeb. Subscribe to their emails and follow their social channels to track growth.
3. Costs to Start a Baby Clothing Business
Starting a baby clothing business will require significant upfront investment to get up and running, followed by ongoing expenses to sustain daily operations. Here is a comprehensive look at expected costs:
Business Formation
Running a clothing line in the U.S. requires you to register your business name. You do this through the Small Business Administration. The process is fast and easily processed online. Expect to pay around $300 to register the business name and up to $500 more for permit registration.
Startup Costs
Starting a business comes with a wide range of startup costs and fees. From materials to permits and beyond, here are some of the common costs you'll encounter.
Research & Planning: $500 to 2,000 (Market research, competitor analysis, business plan development)
Legal & Accounting: $1,000 to 5,000 (Forming a business entity, permits/licenses, legal services, accounting software)
Website & Branding: $6,000 to 15,000 (E-commerce platform, web design, logo design, product photography)
Product Development: $15,000 to 30,000 (Designer fees, prototype samples, sourcing materials, manufacturing minimums)
Inventory: $10,000 to 50,000 (Initial order of product samples and first production run)
Warehouse: $5,000 to 15,000 (Racks, boxes, tagging supplies, office supplies)
Storefront (optional): $5,000 to 100,000 (Lease deposit, build-out, fixtures, decor, signage)
The total estimated costs to startup are between $50,000 to $200,000.
Ongoing Costs
Cost of Goods Sold – Variable Wholesale clothing purchase costs
Hosting & Software Subscriptions: $200 to 500/month (Website hosting, email services, accounting systems)
Marketing: $500 to 5,000/month (Paid ads, influencer collaborations, email services, social media management tools)
Salaries: $3,000 to $15,000/month (Owners' salaries, wages for warehouse staff, designers, customer service reps)
Insurance: $150 to $500/month (Product liability insurance, business property coverage)
Rent & Utilities: $1,500 to $5,000/month (Warehouse space, retail location, office space)
The total estimated ongoing costs are between $5,000 to $25,000/month.
Starting a baby clothing line requires major upfront investment and ongoing costs. With proper planning and budgeting, a new business can sustainable growth and success in this lucrative market.
4. Form a Legal Business Entity
When starting a baby clothing business, one of the first legal steps is choosing a business structure. There are four entities to choose from, including Sole Proprietorship, Partnership, Limited Liability Company, and Corporation.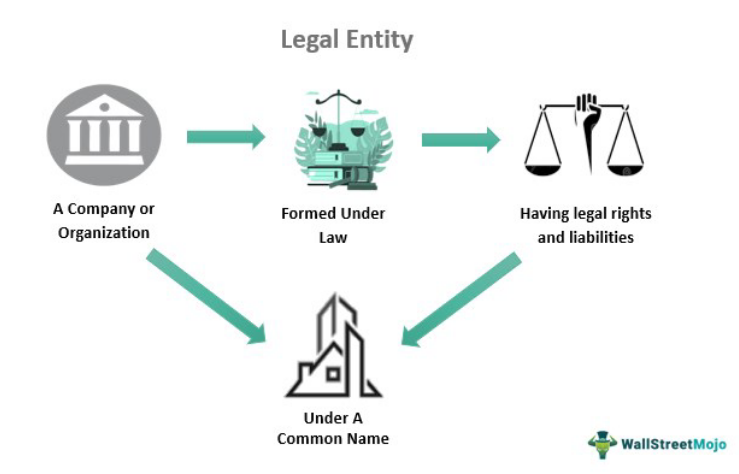 Sole Proprietorship
A Sole Proprietorship is simple and inexpensive to form, requiring only a business license. However, the owner is personally liable for all debts and lawsuits against the business. Income and losses are reported on the owner's tax return. Best for very small, low-risk businesses.
Partnership
A Partnership is a relatively easy formation between two or more co-owners. Partners share control and personal liability, as well as profits, losses, and debts. A partnership agreement should outline each partner's rights and responsibilities. While less risky than a sole proprietorship, personal assets are still vulnerable.
LLC
A Limited Liability Company (LLC) limits personal liability while allowing pass-through income tax treatment. LLCs require more record-keeping and paperwork but provide flexibility for growth. Owners (called members) enjoy liability protection that may attract investors more easily. Your personal assets are protected and separate from company assets under your baby clothing brand.
Corporation
Forming a corporation provides the highest level of protection for owners' assets. It also leads to double taxation. Corporations require substantial record-keeping and must follow strict regulations. The complex formation process involves articles of incorporation, company bylaws, business licenses, and permits.
The optimal legal entity for a baby clothing business is an LLC. An LLC strikes the right balance of liability protection, tax flexibility, and ease of management. As the business pursues growth after establishing operations, transitioning to an LLC limits risk exposure while allowing for additional investment and expansion down the road.
5. Register Your Business For Taxes
One of the first steps in forming your baby clothing business is obtaining an Employer Identification Number (EIN). Also known as a Federal Tax ID, your EIN comes from the IRS. It's used to pay your employees, pay taxes, and even open a business bank account. It's an important step in any business plan.
Applying for an EIN is free and can be done online via the IRS website in just a few quick steps:
Go to IRS.gov and search "Apply for an EIN Online".
Select the option to "Apply Online Now" and answer the eligibility questions.
Choose the legal structure for your baby clothing business.
Provide basic information about your business such as name and address.
Submit your application and receive your EIN immediately.
The entire process can be completed in under 15 minutes. After obtaining your EIN, make sure to also register for state taxes by contacting your Secretary of State's office. This will provide you with a state tax ID to collect and remit sales tax. The registration fee is usually under $100 and can be done online.
6. Setup Your Accounting
Proper accounting practices are crucial from day one. When starting a baby clothing business, tracking incoming and outgoing funds ensures you turn a profit. Your business plan and budget require dedicated bookkeeping to make a baby clothing business profitable.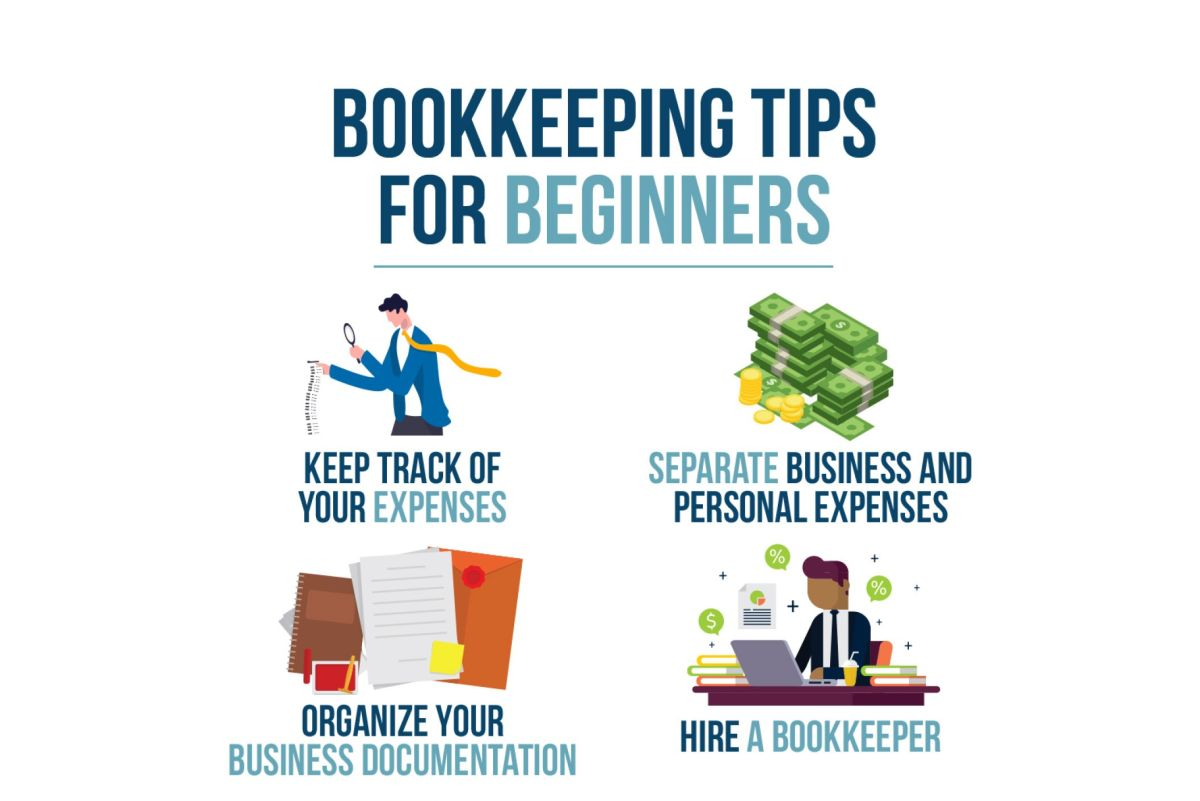 Here are some of the ways to manage your accounting as a clothing manufacturer.
Accounting Software
Accounting software like QuickBooks automates a variety of processes, including the reporting of:
Income
Expenses
Inventory
Taxes
You can link your business bank accounts and credit cards to QuickBooks seamlessly. This lets you import transactions for simplified bookkeeping and financial oversight. Expect to budget $10 to 50 per month for a QuickBooks subscription.
Hire an Accountant
Hiring an accountant as a clothing manufacturer provides expert guidance. An accountant can help you build a realistic business plan budget, calculate your income compared to other clothing manufacturers, and keep you compliant.
Accountants are especially beneficial during tax season. They provide services like monthly reconciliation, sales tax filings, and compiling fiscal year reports. Expect to pay $200 to 500 per month for an accountant in addition to approximately $1,000 to 2,000 for annual tax preparation.
Open a Business Bank Account and Credit Card
Maintaining completely separate finances for your baby clothing business is critical. Open a dedicated business checking account before launching your own business. Expect to need 2 to 3 months of operating expenses to meet minimum balance requirements.
Apply for a business credit card as well so you can keep expenses separate.
With organized accounting practices, you'll avoid common pitfalls like underpaying estimated taxes or taking inadequate deductions. This provides peace of mind that your finances are audit-proof and support the growth of your baby clothing business.
7. Obtain Licenses and Permits
Before opening your baby clothing business, it is crucial to have all the required licenses and permits in place. Operating without these can lead to hefty fines or even force you to shut down. The U.S. Small Business Association lists all federal requirements for various industry permits.
Here are some of the most common credentials needed:
Business License
Nearly all municipalities require a general business license to legally operate within their jurisdiction. Fees are typically based on your expected sales revenue and renew annually for $50 to $100 on average. The application process ensures your business complies with zoning, building codes, and other local regulations. Use the SBA website to search for local licenses and permits.
Sales Tax Permit
If selling products in person or online across state lines, you must obtain a sales tax permit. This allows you to legally collect and remit sales tax in every state where you have a sales presence. The process and fees vary by state but expect an average cost of $20 per permit.
Seller's Permit
A seller's permit or resale certificate allows you to purchase wholesale inventory without paying sales tax, provided you collect and remit tax on the final sale. Wholesale suppliers will require this before extending you wholesale pricing. Seller's permits are obtained through your state revenue department for little to no cost.
Fictitious Name Registration
If using a business name other than your full legal name, register it with your state and county to obtain a DBA ("doing business as"). This protects your business name from being used by competitors within your state. Expect costs of $50+ depending on location.
Having these licenses and permits displayed provides customers assurance that you are operating legally. It also streamlines wholesale purchasing and interstate sales tax compliance. Don't put yourself at risk for avoidable violations and penalties. Complete all required registrations before launching your baby clothing line.
8. Get Business Insurance
Purchasing adequate business insurance is crucial to protect your children's clothing brand. Unexpected catastrophes strike without notice. Without coverage, a single incident could destroy everything you've built.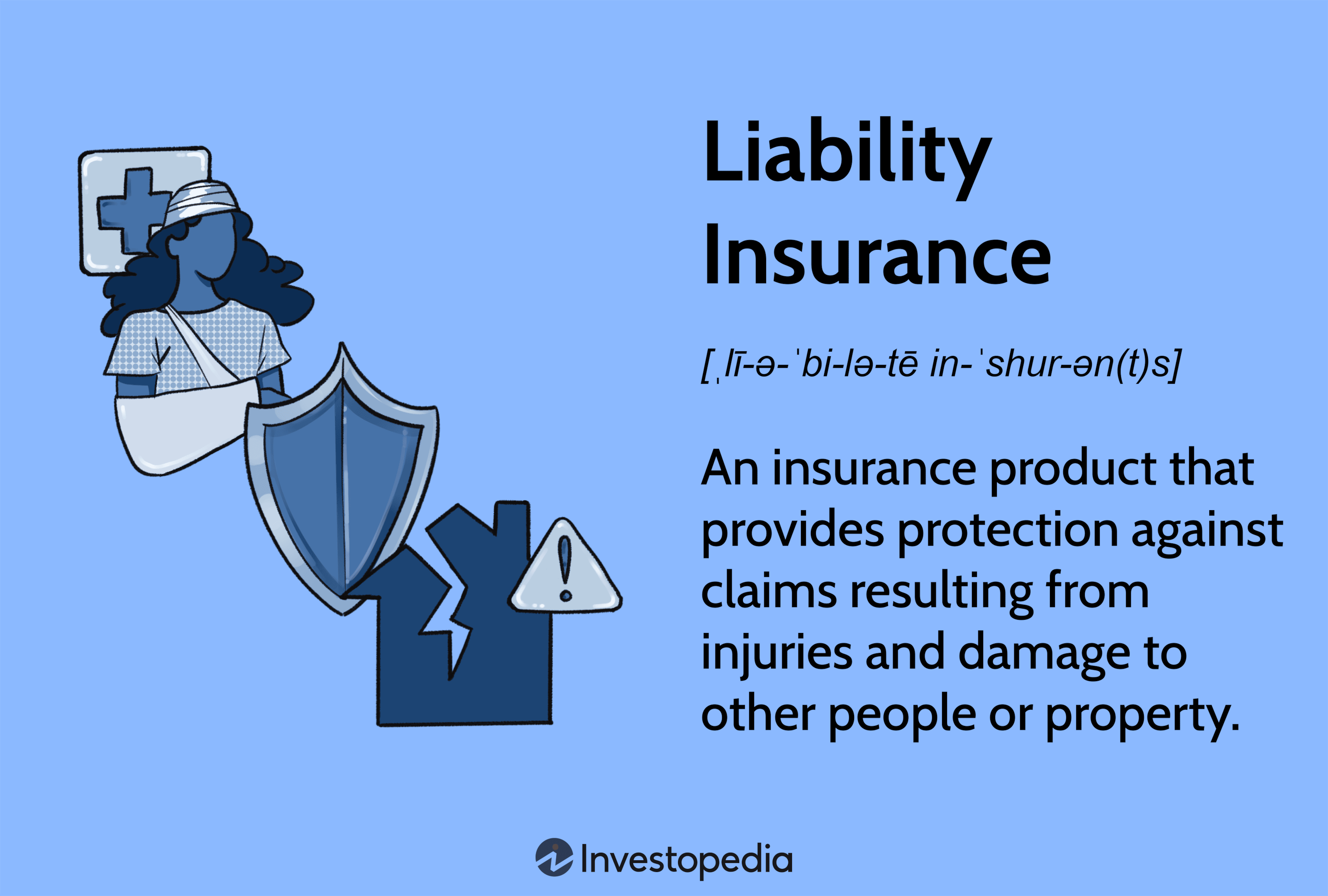 Insurance protects in case:
A fire breaks out and destroys the entire inventory in your clothing line.
You face a lawsuit from a customer whose baby was injured by a defective product.
A supplier sues you for failing to pay invoices.
Without insurance, you could lose hundreds of thousands in assets and legal fees. The right insurance policies safeguard against scenarios like these that could tank your business.
Common types of insurance to consider include:
General liability: Covers injury and property damage claims
Product liability: Protects against losses from defective products
Business property: Reimburses stolen, or damaged inventory and equipment
Business interruption: Provides income if forced to temporarily close
Expect costs to start around $500 annually for basic liability coverage and up to several thousand for robust protection. Outline your risks and ideal coverage levels before contacting agents.
The application process will require detailed information about your business operations and inventory. Policy terms generally last 12 months and must be actively renewed.
9. Create an Office Space
Securing office space provides a central hub for daily operations, meetings, product design, and administrative tasks. These are all crucial when launching a baby clothing business. The ideal option depends on your budget, location needs, and stage of growth. Here are some office spaces to consider.
Home Office
Converting a spare room into a home office is the most affordable option starting around $100 to 500 to set up a basic workspace. While convenient, conducting client meetings or filming content can be awkward from a personal residence. Best for solo entrepreneurs just getting started.
As a bonus benefit, the IRS allows for deductions of up to $1,500 annually for home offices.
Coworking Space
Shared offices like WeWork provide an upscale, professional environment for around $300 to 800 per month. Networking is easier by being surrounded by other entrepreneurs and amenities like meeting rooms, events, and coffee bars add value. Downsides include noise and distractions.
WeWork offers different plans for different budgets and workstyles. Your children's clothing line office can be private, semi-private, or shared.
Retail Storefront
For primarily e-commerce businesses, a small storefront mainly functions as a stylish office. Product photoshoots and customer appointments also work well. Expect to invest $2,000 to 5,000 per month for lease payments, utilities, and build-out. Dedicating space to a minimally-trafficked store can be an expensive risk.
Commercial Office
Leasing an entire office suite in a business complex provides room for major growth at around $3,000 to 10,000 per month. Office build-outs, parking, furnishing, and utilities add costs but allow customization of your workspace. More space than needed can lead to wasted overhead.
Evaluate your budget, location needs, and growth plans when choosing office space. Beginning in an affordable coworking environment or home office keeps costs low.
10. Source Your Equipment
Children's clothing manufacturers use specialty equipment for designing, manufacturing, and fulfillment. There are a few ways to get the tools and equipment needed to make a profitable baby clothing business. Consider the following methods when planning the equipment for your baby clothing line.
Buy New
Investing in brand-new equipment from retailers allows you to select higher-end or commercial-grade items. Expect to pay premium prices, but need far less maintenance and a longer life span. Shop baby clothing patterns at Violette Field Threads. You can purchase material and sewing accessories from Pac Cana. Buy sewing machines and tools through Quality Sewing.
Buy Used
Major savings can be found purchasing gently used equipment on sites like Craigslist, Facebook Marketplace, and eBay. Search for terms like "sewing machine," "mannequin," and "fabric cutter." Meet locally to inspect the condition before purchasing.
Renting
Owning a children's clothing line requires dome photography for marketing and signage. Renting equipment periodically provides access to pro gear like photography lighting and backdrops without the cost of buying. Photography studios rent by the day. Purchase only versatile, everyday items and rent specialized equipment as needed.
Leasing
Leasing sets up monthly payments to use equipment, then return after the lease period rather than buying outright. This preserves capital for other startup costs. Expect to pay 10-20% more overall versus purchasing equipment.
11. Establish Your Brand
Creating a strong brand identity is crucial for making your baby clothing business recognizable, professional, and memorable.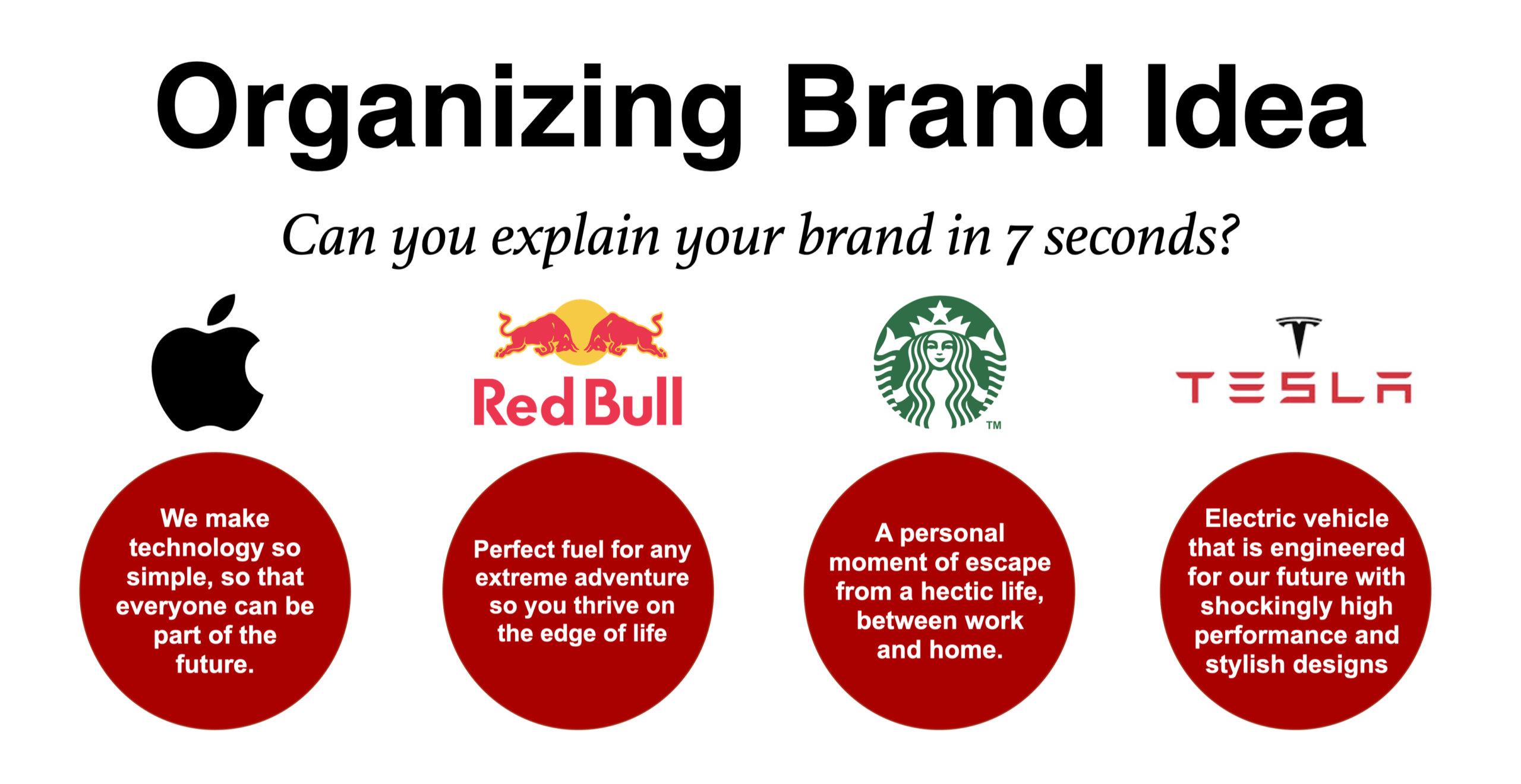 Follow these tips to put the key branding assets in place.
Get a Business Phone Number
A dedicated business phone number lends legitimacy versus using a personal cell. Services like RingCentralprovide toll-free and local numbers with professional call routing starting around $30/month. Custom greetings and extensions project an established brand image to customers. You can also go with Google Voice for around $10 a month per new line.
Create a Logo
A polished logo encapsulates your brand personality and helps build instant recognition. Services like Looka make it easy to create a custom logo for around $20 to 200. Complement it with branded fonts, colors, and graphics to maintain visual consistency across assets. Choose a friendly, playful logo style appealing to parents.
Print Business Cards
Business Cards and signage sets you apart from competitors and reminds customers of who you are. A top retailer for business cards, signs, marketing decals, and merchandise is Vistaprint. Business cards make introductions easy. Match your cards and signs to your logo for cohesive branding.
Get a Domain Name
Purchasing a Domain Name for your children's clothing line builds brand authority. Secure a domain name that matches your baby clothing business name and company culture. Short, memorable domains from sites like Namecheap convey professionalism and improve discoverability. Expect costs of around $15/year for a .com domain.
Build a Website
Building a Website An informational website is table stakes for e-commerce businesses today. Use DIY site-builders like Wix, or be cost-efficient and hire a web developer from a freelance site like Fiverr. Showcase products, founder bios, press coverage, and brand storytelling on your website to drive sales.
Investing in core brand assets creates an identifiable, visual identity to connect with parents and stand out from competitors. Maintain brand consistency across touchpoints to drive awareness and trust at every customer interaction.
12. Join Associations and Groups
Tapping into communities and associations provides invaluable connections and insights into the baby clothing industry. Linking up with networks like The National Retail Federation (NRF) and International Apparel Federation are good places to start.
Here are some other networking resources to leverage for your children's clothing line.
Local Associations
Local associations bring you closer to your customers and help build networks within your community. Look for local groups through your community center, or by talking to other members of your industry. Annual dues start around $100. Local chapters create opportunities to regularly engage in person.
Meetups
Local Meetups Attending local meetups and trade shows allows you to connect face-to-face with fellow entrepreneurs and brands. Sites like Meetup make it easy to find relevant events in your area such as craft fairs, small business mixers, and fashion industry meetups.
Meetup lets you search for events by location and event type. If you don't see one in your city or zip code, make your own Meetup.
Facebook Groups
Facebook Groups is an amazing free resource for connecting with like-minded individuals. Join groups like the Small Business Owners/Entrepreneurs and Small Business Boutique And Clothing Store Owners Secrets And Tips. These groups provide a forum to ask questions, share advice, and collaborate.
13. How to Market a Baby Clothing Business
Implementing an effective marketing strategy is imperative for raising awareness and driving sales. Leverage these key tactics to build a successful baby clothing line:
Digital Marketing
Digital marketing is an important feature of clothing line advertising. According to Oberlo, 1 in 3 people shop online worldwide. In fact, in 2023, statistics showed 2.64 billion online shoppers. Some ways to expand digital outreach for your children's clothing line include:
Search ads – Target local parents searching for baby clothes on Google.
Social media ads – Place highly targeted Facebook/Instagram ads.
Email marketing – Send promos and build loyalty with a mailing list.
Influencer marketing – Pay micro-influencers to showcase products.
SEO – Optimize site content to rank highly in search engines.
Social media – Share teasers, launches, and styling tips daily.
Traditional Marketing
Digital marketing is important, but traditional marketing still has its place in the children's clothing industry. Parents pass billboards, read magazines, and see ads in the newspaper all the time. Investing in traditional marketing for your own baby clothing business is wise. Here are some ways to take the traditional marketing route:
Print ads – Place local newspaper and magazine ads focused on new parents and kids.
Flyers – Distribute eye-catching flyers at local parks, schools, and daycares.
Direct mail – Send postcards and catalogs showcasing new collections.
Radio ads – Use morning drive time and family programming to reach parents.
Billboards – Place outdoor ads along commuter routes and high-traffic areas.
Start with digital tactics to build brand awareness online and drive visitors to your e-commerce store. As your budget expands, layer in targeted traditional advertising to reach local parents through both online and offline channels. Test different strategies and double down on what delivers the highest return on investment.
With robust digital marketing and select traditional ads tailored to your audience, you can cost-effectively generate interest and sales for your new baby clothing designs.
14. Focus on the Customer
Providing exceptional customer service is a top priority when starting a baby clothes brand. It drives referrals and repeat sales, increasing your overall return on investment (ROI).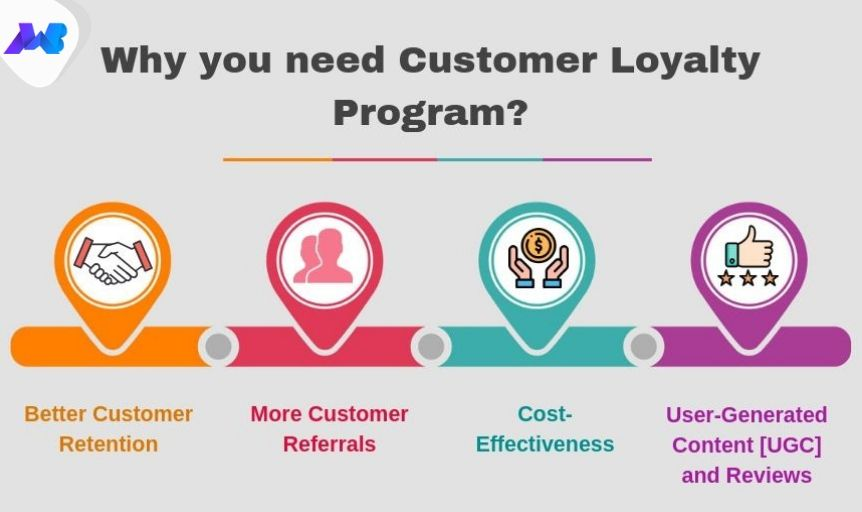 Some ways to improve customer engagement as a marketing strategy include:
Responding to customer inquiries within 24 hours.
Being readily available during standard business hours.
Sending a personalized thank you note with each order.
Checking in on fit and quality once customers receive items.
Handling returns and exchanges swiftly and pleasantly.
Empathizing with frustrations but calmly guiding solutions.
Refunding orders if you are unable to satisfy.
Incentivizing referrals by offering $20 off their next order for every new customer they bring.
Providing sizing guidance, styling recommendations, and exclusive early access to sales.
Gifting a special baby onesie with purchases over $100.
Delivering exceptional service in your baby clothing line earns loyal, vocal fans. Loyal customers will boost your brand through reviews, referrals, and repeat purchases.