Opening a clothing boutique can be a rewarding way to pursue your passion for fashion and build a successful retail business. The U.S. apparel market is projected to reach approximately $360 billion in 2023, indicating strong demand from consumers. However, the apparel industry is also highly competitive.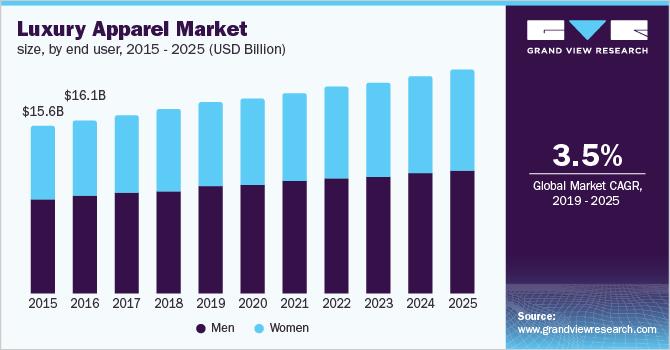 By researching your target market, developing a unique brand identity, selecting the right location, and implementing effective inventory management, you can gain an edge over other boutiques. The potential exists to thrive by serving an underserved niche or excelling in customer service.
In this guide, we'll explain how to start a clothing boutique business. Topics include sourcing products for your online boutique, registering an EIN, market research, competitive analysis, and more.
1. Conduct Clothing Boutique Market Research
Market research is an important part of developing a successful clothing boutique business plan. It supports you in operating a successful online boutique and retail store. There are two types of market research, primary and secondary.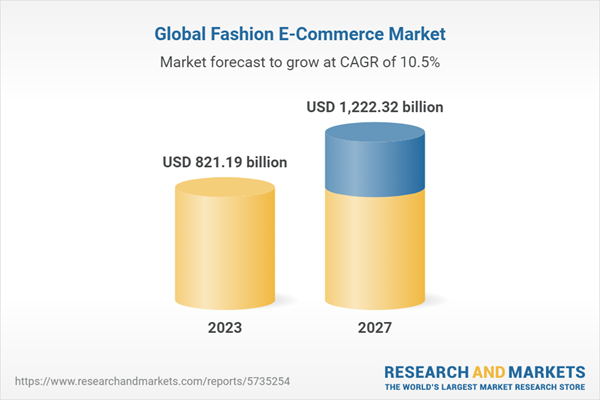 Some details to search for during your own boutique market research include:
Target market: Plus-size women's clothing is projected to grow around 6% annually as brands better serve this underrepresented market.
Best location: Boutiques' small square footage compared to big box retailers enables them to be located in high-traffic shopping districts.
Shopper expectations: Shoppers expect meticulous store design, polished visual merchandising, and excellent customer service.
Shopping trends: Stocking the latest must-have pieces before competitors and cultivating relationships with shoppers is key.
Market research lets you better understand potential business expenses, if you require any specialized business license, and even which products should be added to your clothing line.
2. Analyze the Competition
Competitive analysis provides insight into market saturation, major players in the fashion industry, and other important details about small businesses. Use this as part of your market analysis process to set prices, choose services, and build your business plan.
Research sales volumes and growth rates for competitors and the boutique industry overall using market data sources like IBISWorld. The health of existing players indicates how much room remains for new entrants. If incumbents are rapidly expanding locations, you may want to reconsider your niche.
Evaluate boutique competitors' online presence as well, since even brick-and-mortar brands require digital brand building today. Search for their websites and social media accounts to analyze followers, engagement levels, product photography, and brand messaging. Successful competitors will inspire useful digital tactics to borrow – like influencer collaborations on Instagram or email signup popups driving an ongoing connection with shoppers.
This comprehensive competitive analysis will arm you with intelligence to position your boutique where it can best attract customers. You'll know what gaps exist in the local marketplace, what price points yield the highest margins, and what digital strategies resonate most with the target audience. These insights ensure your boutique opens with a firm handle on optimizing each facet of the customer experience.
3. Costs to Start a Clothing Boutique Business
Starting a clothing boutique requires a significant upfront investment to cover all the costs incurred before opening day.
Start-up Costs
Start-up costs are the expenses retail stores encounter as they begin. To open your own fashion boutique, you may pay costs such as:
Business registration fees – $100-$800 to formally register your LLC/corporation with state and local authorities
Rent – $15-$30 per square foot monthly for store space in a retail cluster, so approximately $3,000-$6,000 per month ($36,000-$72,000 per year) for a 1,000 sq ft boutique
Store build-out and design – $30-$50 per square foot for lighting, flooring, walls, changing rooms, and all interior elements. For 1,000 sq ft, that's $30,000-$50,000.
Inventory – Plan on investing at least $25,000-$50,000 on initial clothing, shoes, and accessories inventory to open with full racks and racks. Ongoing inventory will run $5,000+ monthly.
Displays and fixtures – $5,000-$10,000 for necessary items like racks, shelves, cash wraps, garment bags, and mannequins.
POS system – $1,000-$3,000 for smooth checkout plus inventory management integration capabilities.
Permits and professional fees – Up to $2,000 may be required for local permits, insurance, and legal/accounting help.
Staff – Boutique sales associate hourly wages typically start around $10-$12, so budget accordingly based on your hours.
Security system – $1,000+ for equipment and monitoring services to secure the inventory.
Marketing/opening promotions – $2,000-$5,000+ to spread awareness pre-opening.
Contingency fund – Set aside an extra 10% of total start-up costs for unexpected overages.
In total, be prepared to invest $100,000-$150,000 to turn a boutique into reality.
Ongoing Costs
Ongoing costs are any expenses you encounter throughout the life of your new business. For an online clothing boutique, these might include:
Rent and utilities – Electricity, water, phone/internet could be $500-$1,500 on top of base rent.
Inventory and supplies – A minimum of $5,000/month must be reinvested in new items as existing stock is sold.
Staffing – Payroll costs will be variable based on the sales associate hours required.
Insurance – Some boutiques opt for $1,000+/month business insurance plans to mitigate risk.
Accounting services – $300/month or more for an accountant to handle taxes, payroll, etc.
POS system and other software fees – $100-$300+/month is common.
Security monitoring – $50+/month
Marketing and advertising – $500-$2,000+/month is ideal to keep attracting customers.
Also build in reserves for maintenance, repairs, professional development costs, and other surprise expenses that will pop up.
4. Form a Legal Business Entity
When launching a clothing boutique, one of the first legal decisions is choosing your business structure. The four main options each have pros and cons to weigh for a retail business.
Sole Proprietorship
A sole proprietorship is the simplest structure with no formal registration required beyond licenses. However, the owner is personally responsible for all boutique debts and liabilities. Income passes through to the owner's tax return. While easy to set up, sole proprietors risk personal assets in the event of a lawsuit or bankruptcy. This model can work initially but should be avoided as boutiques grow.
Partnership
Forming a general partnership splits ownership and liabilities between two or more partners. However, each partner is still fully personally liable for the actions of the other partners legally and financially. The partnership files an informational tax return but income flows through to the partners' returns. General partnerships introduce complexity without enough liability protections for most boutique owners.
Limited Liability Company (LLC)
A better option is an LLC or limited liability company. LLCs formally register with the state to create a legal entity separate from the owners. This protects personal assets from any boutique liabilities, only exposing the LLC capital itself. LLCs have the taxation flexibility of a partnership but the liability protections of a corporation.
Corporations
S-corps and C-corps are more complex entities better suited for larger boutique chains. The C-corp structure subjects income to taxation at both the corporate and personal levels. S-corps have more flexible pass-through taxation than LLCs. They're also more expensive and complicated to apply for.
5. Register Your Business For Taxes
One key task when forming your boutique's LLC is obtaining an EIN, or Employer Identification Number. This unique nine-digit number functions like a Social Security Number for your business entity. An EIN is required for important steps like opening a bank account, paying taxes, and hiring employees.
Getting your boutique EIN is easy and free through the IRS website and click the "Apply Online Now" button. You'll need to create an account, and then answer basic questions about your LLC entity and ownership structure. The site guides you through each screen.
The entire online EIN application only takes about 10-15 minutes. You'll receive your new EIN immediately upon completion. This number should be included on all legal business documents and tax returns moving forward.
You'll also need to register with your Secretary of State's office for any required sales tax permits, business licenses, and DBA filings associated with your boutique's name. Fees vary by state but are typically under $100 total. Include your EIN on these state-level applications.
6. Setup Your Accounting
Proper accounting is crucial for clothing boutiques to track finances, remain IRS compliant, and make smart decisions. The right software and professional support provide peace of mind that your books are balanced.
Open a Business Bank Account and Credit Card
Begin by establishing dedicated business banking and credit card accounts separate from personal finances. This segregation helps avoid tax headaches and simplifies expense tracking. Apply for a small business credit card using your EIN, with credit limits based on your projected revenue.
Accounting Software
Next, implement accounting software like QuickBooks to automatically sync income and expenses from integrated credit cards, bank accounts, and sales platforms. QuickBooks helps boutiques easily generate financial statements and invoices, track inventory, send customer statements, and run payroll. Plans start around $25/month.
Hire an Accountant
Working with an accountant provides expert guidance. A certified accountant can handle tasks like monthly reconciliation, tax filings, and payroll. Expect to invest around $300-$500 monthly for these core services.
Come tax season, your accountant can handle completing business returns and personal returns for the boutique owner. This expertise ensures you maximize deductions and avoid costly errors. Expect to pay $700-$1,200 for annual tax prep and filing.
7. Obtain Licenses and Permits
Before the grand opening, it's crucial for new clothing boutiques to research and obtains all required federal, state, and local business licenses and permits. Look at federal permit requirements through the U.S. Small Business Administration. The SBA also offers a local search tool for state requirements.
Some regulations to consider include:
Zoning permits are needed to ensure the boutique's physical location and building comply with commercial property use laws. Fees range from $50-$500.
A sales tax permit allows boutiques to legally collect tax from customers on purchases. You must file regular tax returns, so stay on top of documentation.
If selling any food or beverage items, boutiques need a health permit for the café component. These comprehensive health inspections related to food prep, serving, and storage cost $100-$500.
A boutique occupancy permit from the local fire marshal approves maximum safe occupancy for your retail space. Violating capacity puts patrons at risk in an emergency. Expect a $50 fee.
If selling products made by artisans and designers, verify you have their resale certificates on file so you don't pay sales tax on wholesale inventory.
Trademark registrations through the US Patent and Trademark Office prevent competitors from copying your boutique's name, logo, slogans, etc. Expect $225-$400 in filing fees.
8. Get Business Insurance
Business insurance is critical protection boutiques should secure before opening. Policies shield against losses that could otherwise bankrupt your company.
Without coverage, a major liability lawsuit from a customer injury could exceed the boutique's assets. Inventory or property damage from a flood or fire could destroy your merchandise. Employee theft could sink the business if forced to fully repay stolen cash.
The right insurance reduces these existential risks. Common policies include:
General liability – Covers legal costs and settlements if customers are injured on-site and sued.
Property insurance – Repairs or replaces stolen, damaged, or destroyed retail space, inventory, and equipment.
Workers' compensation – Pays for employee medical care and lost wages if injured on the job. Most states mandate this coverage once staff are hired.
Business interruption – Replaces income lost if the boutique must close temporarily due to covered incidents.
Cyber insurance – Offsets costs if customer data is breached or the business is targeted by a cyber attack.
Policies range from $500-$2,000+ in monthly premiums based on your coverage limits and deductibles. Shop brokers like CoverWallet to compare quotes. Expect to provide past tax returns and profit/loss projections. Pay close attention to sublimits and exclusions.
9. Create an Office Space
While the boutique floor will be your primary workspace, securing a dedicated office area is essential. An office is used for administrative tasks, hiring, and client meetings.
Home Office
A home office works well initially for solo entrepreneurs. Expect costs of $100-$500 for basic office furniture and supplies. Dedicate a quiet, distraction-free room only for work. The downside is the lack of a professional atmosphere for meetings.
Retail Office
Locating desk space at the boutique itself keeps things consolidated. Section off a staff-only office area if your square footage allows. For larger multi-employee operations, secured rooms for confidential tasks like payroll and product design may be beneficial onsite.
Coworking Office
Coworking spaces like WeWork offer boutique owners plug-and-play office infrastructure outside the home. Expect membership fees starting around $300-$500 monthly for a dedicated desk. You'll gain amenities like meeting rooms, printing, event space, and networking with fellow entrepreneurs.
Commercial Office
For established boutiques, leasing a traditional commercial office space provides room for managers, product developers, and support staff while retaining the retail floor presence. These spaces are leased for $20-$40 per square foot annually. Keeping office and boutique separate may suit larger boutiques but can hamper collaboration.
10. Source Your Equipment
Outfitting your boutique with the right materials and equipment is crucial, but buying everything brand new can strain startup budgets. Here are tips for sourcing what you need through various channels:
Buy New
Buying New For key long-term assets, purchasing new ensures quality and reliability. Shop fixtures and POS systems from retailers like Shopify. Clothing racks, hangers, and mannequins can be sourced new via boutique wholesalers like NJSB.
Buy Used
Used Equipment like clothing racks and display cases can be purchased gently from other boutiques that have closed. Facebook Marketplace and Craigslist frequently list store fixtures and materials from business closures. Thrift stores or liquidators like B-Stock Supply also carry budget-friendly secondhand retail fixtures and supplies.
Rent
Renting For short-term needs or uncertainty about long-term space, renting boutique equipment provides flexibility. National companies offer specialty retail fixtures and displays for monthly rental fees. This avoids large upfront costs.
Lease
Leasing Important assets like your point-of-sale system can be leased over 12-36 months. This spreads costs over time rather than one large lump sum purchase. Cash flow may benefit from monthly payments. Be sure to negotiate fair rates and upgrade options.
11. Establish Your Brand Assets
Developing a strong brand identity is crucial for new clothing boutiques to stand out and connect with their target audience. This process involves securing several foundational assets.
Get a Business Phone Number
A dedicated business phone line lends legitimacy when contacting vendors or customers. Services like RingCentral offer boutique-friendly plans starting around $30/month for a local or toll-free number, call routing, voicemail, and more.
Design a Logo
A logo and visual brand that resonates with your niche is also vital. Consider your boutique's personality and aesthetic when designing. Firms like Looka can help create the right logo for around $150-$500.
Print Business Cards
Business cards featuring the logo enable networking and help sales associates close on-site purchases. Order 500-1000 cards for around $20 from Vistaprint. Include attractive packaging with purchases to spread brand awareness.
Get a Domain Name
Secure the perfect .com domain for discoverability and trust. A name like FabulousBoutique.com conveys your focus while being catchy and memorable. Use Namecheap for registration starting around $9/year.
Design a Website
A website allows customers to learn about your story and shop online. Utilize a user-friendly platform like Wix to easily build your site yourself. Or hire a skilled freelancer on Fiverr to handle development for $500.
12. Join Associations and Groups
Joining relevant local organizations and online communities can provide invaluable connections and insights for new boutique owners.
Local Associations
Local Associations Industry associations like the NYC Small Business Support Center offer footwear-specific education, advocacy, and networking events. Annual dues of $100-$500 provide access to seminars, conferences, and industry intel. Connect with fellow local retailers to exchange ideas.
Local Meetups
Local Meetups Attending regular in-person meetups helps boutique owners continuously learn and get feedback. Sites like Meetup list gatherings to mingle with designers, brands, and retail entrepreneurs. The connections made can lead to vendor partnerships down the road.
Facebook Groups
Facebook Groups For on-demand advice from boutique veterans across the country, Facebook groups like InstantBoss Small Shop & Boutique Owners Connect—Retailers And Wholesale and Boutique Owners Support provide a wealth of real-world expertise. Read archives or pose questions to learn best practices for visual merchandising, purchasing, grand openings, and all facets of boutique ownership.
13. How to Market a Clothing Boutique Business
Implementing an effective marketing strategy is essential for new clothing boutiques to drive awareness and sales. While options abound, focusing on digital tactics and customer referrals offers the greatest impact for most retailers.
Tap Into Your Network
Leveraging your personal and professional network is the most valuable starting point. Encourage satisfied customers to organically spread the word by offering 10% off their next purchase for every new customer they refer. Quickly tap into the trust of your connections' contacts.
Digital Marketing
Digital marketing is an important step for small business owners looking to make a mark on the clothing store business market. Here are some digital marketing suggestions.
Google Ads – Drive local traffic by ranking atop search engines for relevant boutique keywords. Expect to invest $100-$300 per month.
Social media ads – Highly targeted Facebook/Instagram ads raise awareness and engagement. Budget $50-$200 monthly to promote new product launches, events, etc.
Email marketing – Send deals, style content, and announcements to collect emails onsite using a tool like Mailchimp. Then nurture subscribers into loyal customers.
Influencer partnerships – Pay micro or mid-tier influencers on Instagram/TikTok to showcase your products. Can start around $50 per post.
SEO optimization – Use keywords in blog content to rank higher in organic search over time. This increases brand visibility.
Traditional Marketing
Traditional marketing includes tangible methods of advertising to promote your clothing business. Some examples include:
Direct mail – Physical postcards with special offers mailed to local households can drive in-store traffic but offer low targeting.
Print/radio ads – Local newspaper ads and radio sponsorships boost general awareness, but are pricier with vague ROI.
Flyering – Distribute eye-catching flyers around busy areas to spread the word nearby. Offers wide but untargeted reach.
Billboards – A roadside billboard on a heavily trafficked route makes an impact but is a major upfront cost.
With a strategic mix of digital marketing and customer referrals, new boutiques can make their entry into the local marketplace known while attracting ideal new patrons.
14. Focus on the Customer
Providing an exceptional customer experience is crucial for clothing boutiques to drive repeat business and word-of-mouth referrals. Investing in customer service should be a top priority.
Some ways to focus more on your clothing boutique customers both in person and in your online store, include:
Attentive sales associates who cater to each shopper's needs.
Taking time to listen to their style preferences and recommend pieces perfectly suited for them makes customers feel valued.
Patiently answering all product questions and accommodating requests to build trust.
Sincerely thanking each patron and including a handwritten note or complimentary gift wrap that makes them feel special. Follow
up post-purchase via email to ensure satisfaction earns loyalty.
Immediately replace or refund defective merchandise without pushback.
Turn negatives into positives by surprising upset shoppers with discounts on future purchases.
Encourage satisfied boutique goers to leave positive feedback on Google, Yelp, and Facebook.
Providing this level of service motivates patrons to return frequently and rave about your boutique to friends. The lifetime value of each loyal customer acquired makes outstanding service well worth the effort.