The sneaker resale market is booming, with an estimated global market size of $30 billion in 2030, according to a report by Cowen Equity Research. As popular sneaker releases continue to drive demand and sneakerheads grow their collections, buying and reselling sneakers is becoming a lucrative side hustle and business venture.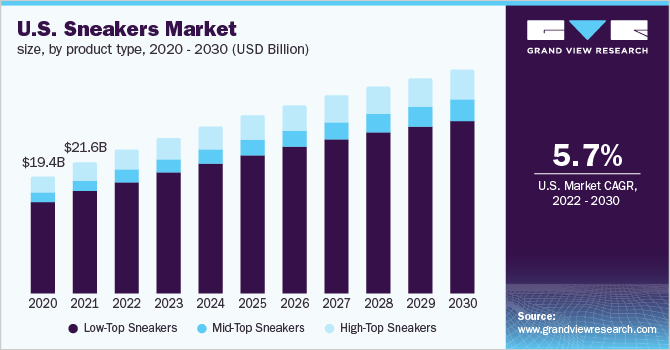 With millions of monthly searches related to sneaker reselling, it's clear that interest is high. This comprehensive guide will walk you through how to start a shoe reselling business. From acquiring product inventory to setting up an online store and social media. Follow our tips and you'll be on your way to building a profitable sneaker business.
1. Conduct Shoe Reselling Market Research
Market research is an essential part of any business plan. In an industry where reselling shoes is a top priority, market research tells you how to get ahead. It offers insight into trending products, top competitors, market saturation, and more.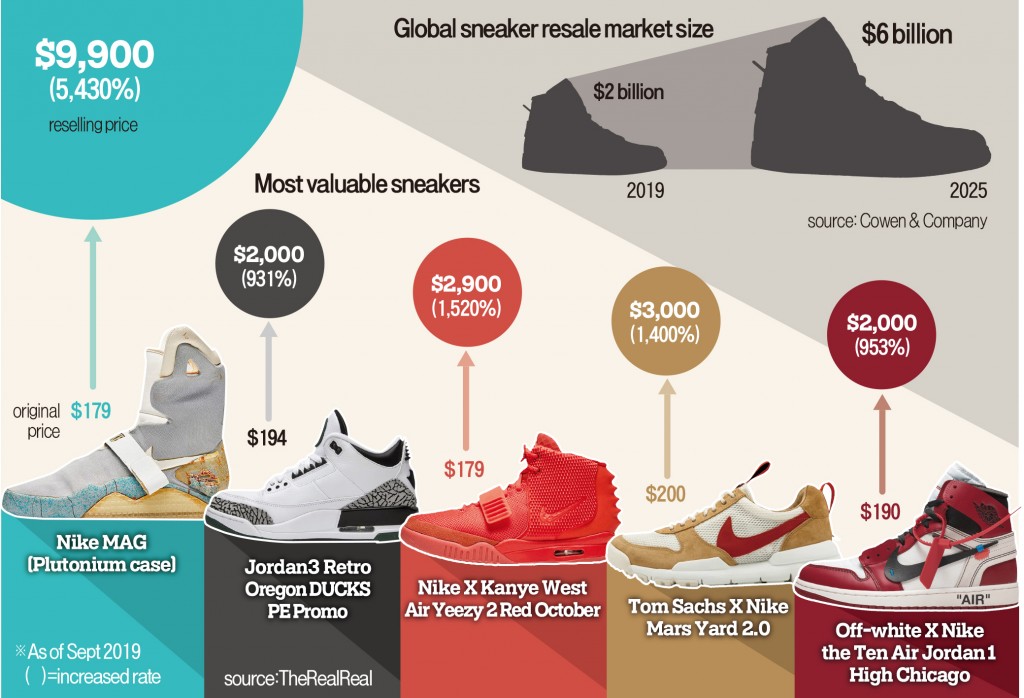 Some market research to conduct when selling shoes include:
Top locations for selling sneakers: The US and Canada offer a huge base of sneaker enthusiasts and optimal logistics networks for buying and selling.
Sourcing materials: The majority of resellers source their inventory through retail raffles and releases. Building relationships with local retailers to get first access or backdoor pairs is crucial.
Websites for sourcing limited edition sneakers: eBay remains the most popular platform, with over 5 million sneakers sold in 2018.
Profit margins: On average, resellers aim for 30-100% margins for optimal profit.
Early access: Early access through raffle entries across retailers, waiting in long lines, and monitoring restocks are essential.
The booming sneaker resale market presents a highly lucrative opportunity, especially for securing top releases and rare styles. Sourcing exclusive inventory and efficiently managing operations are challenges. With the right connections, strategy, and hustle, reselling can pave the way to a sizable side income or full-time business.
2. Analyze the Competition
To succeed in the lucrative shoe reselling market, conducting a thorough competitive analysis is crucial. Competitive analysis provides insight into flipping sneakers, avoiding fake shoes, top products in the sneaker reselling industry, and more.
Check online traffic: For online competitors, utilize tools like SimilarWeb and Alexa to analyze their web traffic, top keywords, and traffic sources.
Check organic search strategy: For eBay or independent site competitors, SEMrush is ideal for revealing their organic and paid search strategies through keyword research.
Perform in-person research: Evaluate location, store aesthetic, inventory display, and organization.
Chat with employees: Engage associates to assess product knowledge and customer service.
Check pricing: Analyze pricing across top sneaker models.
Look at social media: Follow competitors on social media to evaluate community engagement strategies and influencer/athlete partnerships.
Competitive analysis should be ongoing to quickly adapt to market changes, new styles, and competitor strategy shifts. However initial baseline analysis is key for shaping your competitive edge when entering the market.
3. Costs to Start a Shoe Reselling Business
Starting a profitable sneaker reselling business requires strategic investment into key assets and operating expenses. Here is an overview of typical costs to factor into your launch and ongoing budget:
Start-Up Costs
Ample starting capital and strategic budgeting are key to managing the sizable yet lucrative operational costs involved in shoe reselling.
Registering your business legally is a must. Expect registration fees of $50-$150 depending on your corporate structure. Legal fees for setting up an LLC typically range from $500-$1000.
Developing a brand identity through logo design and branding work can cost $200-$500 and is important for looking professional online.
A commercial space or warehouse to store inventory & conduct operations is ideal. Small commercial spaces can cost $1000-$2000 per month.
Outfitting your space with shelving ($300-$1000), shipping supplies like boxes and tape ($300-$500) and optionally a point-of-sale system ($1000-$5000) maximize efficiency.
Inventory is the primary investment. On average, $10,000-$15,000 enables diverse starting inventory purchases across release models and brands.
An e-commerce custom-branded platform like Shopify for your online store costs $29-$299 per month depending on features. Top developers charge $1500-$5000 for custom-branded designs.
Paid advertising budgets will depend on your audience size and campaign goals, but $500-$1000 per month is typical when launching across platforms like Facebook, Instagram, and Google.
Staffing costs also add up quickly. Hiring listing assistants, authentication experts, customer service reps and logistics personnel is common. Expect hourly rates of $15-$25.
In total, starting inventory, commercial space, branding, platform development, and initial staff and advertising costs can amount to $30,000 to $60,000 and up in launching well.
Ongoing Costs
Consistently reinvesting revenues into top inventory and operations is critical for growth. Some common ongoing costs to resell sneakers include:
Rent and utilities for a commercial space often amount to $1000-$5000 per month depending on location and size. Warehouses are more affordable in the outskirts. Expect $2-$5 per sq ft.
Staffing costs add up quickly with more team members. With hourly rates of $15-$25 and teams of 5-10, monthly staffing costs often reach $15,000+ for top resellers. Consider outsourcing too.
Packaging and shipping supplies need regular replenishment depending on sales volumes. Budget around $500-$1500 per month for boxes, tape, labels and postage.
Ongoing advertising through paid channels like Facebook and Instagram ads, influencers, and giveaways requires $1000-$5000+ in monthly budgets for established resellers.
Platform fees from the likes of eBay (10% of sales), StockX (9.5%), and GOAT (9.5%) tally up each month, budgeting 8-15% accordingly.
4. Form a Legal Business Entity
When starting a shoe reselling venture, one of the first legal steps is choosing your business structure. The optimal entity depends on your goals and situation.
Sole Proprietorship
A sole proprietorship is the simplest structure with no formal registration needed beyond licenses. However, the owner is personally liable for all business debts and lawsuits. This substantial risk makes sole proprietorships inadvisable for larger sneaker reselling ventures.
Partnership
Forming a general partnership shares liability and combines resources with joint owners. However, partnerships lack perpetuity and introductions complexity with profit-sharing and control. Disagreements can dissolve them quickly. The fragmented nature is not optimal for scaling a sneaker resell venture.
Corporation
A corporation shields personal assets and enables the selling of stocks for investment. However, extensive record-keeping, double taxation, and complex registration make the structure cumbersome for shoe resellers. Only worthwhile once major expansion is planned.
Limited Liability Company (LLC)
Forming a limited liability company (LLC) combines personal asset protection with pass-through taxation simplicity. LLCs limit legal liability and allow adding members seamlessly while operating informally. Starting as an LLC enables shoe resellers to reinvest profits tax-efficiently into inventory and grow.
5. Register Your Business For Taxes
Operating a shoe reselling business legally requires obtaining an Employer Identification Number (EIN) from the IRS, even if you don't have employees. An EIN formally identifies your business for tax and reporting purposes.
Applying for an EIN is free and can be done online via the IRS website. The streamlined process only takes minutes.
To apply, you'll need your personal identifying information, details about your LLC or corporation, and your business address and principal activity. The online application will request this info to generate your unique 9-digit EIN.
The key steps for applying online are:
Navigate to the IRS EIN Assistant and select View Additional Resources if you need help determining your entity type.
Choose Apply Online Now and review the requirements. Confirm you can provide the info needed.
Verify your identity. This helps the IRS validate your application.
Select your LLC or other business structure.
Enter your business information like name and address.
Submit your application and print the confirmation with your new EIN.
Once you have your EIN, keep it secure and use it anytime business tax identification is required. Obtaining an EIN also enables you to open a bank account for your business.
You'll also need to register with your state taxation department for sales tax collection. Expect $10 to $150 in state registration fees. Display your tax ID prominently in any retail location.
6. Setup Your Accounting
Maintaining meticulous financial records is crucial for shoe reselling success and IRS compliance. Investing in tools and services prevents headaches at tax time.
Accounting Software
Using dedicated accounting software like QuickBooks automates tracking income, expenses, inventory value, and profitability. Direct bank/credit card integrations make transaction logging seamless. Expect costs of $10-$50 per month.
Hire an Accountant
Hiring an accountant ensures books are audit-ready and taxes filed correctly. For basic bookkeeping and reconciliation, expect fees of $100 to $150 monthly. Come tax season, preparation services typically run $500 to $1200 depending on entity complexity. Audits are far smoother with a professional's help.
Open a Business Bank Account
Separating business and personal finances prevents commingling which raises IRS scrutiny. Open a dedicated business checking account and credit card only used for company expenses. Never pay yourself or withdraw business funds for personal use.
Apply for a Business Credit Card
Applying for a business credit card requires your company's information like EIN, legal name, address, time in business, and estimated card turnover. Credit limits equal 10-20% of your annual revenue.
Using a business credit card earns points on purchases, improves cash flow with flexible payment terms, and builds a business credit history. Make payments on time to boost your score.
7. Obtain Licenses and Permits
Starting a shoe reselling business? Don't skip getting the right licenses and permits. Federal license requirements are listed on the U.S. Small Business Administration website. You can also use the SBA local search tool for state regulations.
At a minimum, the sneaker reselling market requires a general business license from your city or county. This gives you official permission to operate. For example, if you're based in Los Angeles, you'd apply through the city's Office of Finance. The cost is usually under $100 annually.
Selling footwear also requires a seller's permit in most states. This allows you to buy shoes wholesale without paying sales tax upfront. Instead, you collect sales tax when you resell to customers.
If you're importing shoes to resell, you'll also need an import license. This is required by U.S. Customs. Without one your imported goods may be seized at the border.
8. Get Business Insurance
Starting any business without insurance is risky. For shoe resellers, coverage is crucial to protect your company from unforeseen costs. Don't skip this step.
A good option is business property insurance. This covers damage to your retail space, inventory, and other assets from events like fires, storms, theft, and vandalism. Without it, you'd have to cover repair and replacement costs yourself.
Another essential is commercial general liability insurance. This protects your business if customers are ever injured on your premises and decide to sue. It covers legal fees, settlements, and court judgments so you don't pay out of pocket.
What happens without coverage? Let's look at three disastrous scenarios:
Your shoe inventory is stolen during a break-in. Without insurance, replacing it could cost you thousands and possibly bankrupt you.
A customer trips into your store and sues for injuries. Without liability coverage, you may be forced to shut down from legal expenses.
A fire destroys your retail space and its contents. No insurance means covering repairs and replacing damaged shoes yourself.
Operating uninsured opens you up to massive financial risk. That's why getting covered early is so important.
So how do you get set up with policies? Here is a step-by-step guide:
Determine your risks. Assess vulnerabilities like theft, property damage, liability lawsuits, and more.
Research plans that cover those risks. Compare offerings from providers like Hiscox.
Get quotes. Provide details on your business model so agents can tailor options and pricing.
Select plans that fit your budget and needs. Aim for affordable premiums but don't sacrifice adequate coverage.
Complete applications accurately. This ensures you get properly approved and avoid issues later on claims.
Pay premiums on time. Late payments can lead to canceled policies and no protection.
Following these steps gets your shoe biz insured the right way. And partner with an attorney to review your coverage and advise if it fully protects your interests.
9. Create an Office Space
Operating a shoe reselling biz? An office space can provide room to grow beyond selling from your home. Here are scenarios where having a dedicated workspace helps.
Home Office
Converting a spare room into an office costs little. Expect around $2,000 for a basic setup for a desk, chair, computer, and shelves. Keeping business contained at home is convenient. One downside is a lack of space. The upside is up to $1,500 in tax deductions through the IRS.
Coworking Space
For a modern shared office, WeWork offers hotdesks from $299/month. A dedicated desk is $500. You get amenities like fast wifi, conference rooms, and community events. Great for flexible growth without big overheads.
Commercial Office
Leasing an office starts at around $1,000/month in most cities. You control the space for inventory, employees, meetings, and more. Completely professional. Costs are higher but make a serious impression on partners.
Retail Space
Renting a storefront combines an office and sales floor. Prices vary based on location and size but the figure is $2,000-5,000 monthly. Benefits include foot traffic and face time with customers. Dual retail/office use requires proper permits.
10. Source Your Equipment
Getting started as a shoe reseller means stocking up on inventory. Here are tips for sourcing high-demand footwear at the best prices.
Buying New
Purchasing new in-demand shoes directly from brands like Nike and Adidas requires contracts and large minimum orders. Consider sourcing new styles at a discount from outlets like Burlington and TJ Maxx to resell at a markup.
Buying Used
Scope out used footwear treasure troves like thrift stores, garage sales, and estate sales. Well-worn retro Jordans and collectible Dunks get top dollar. Check eBay, Poshmark, and events like sneaker conventions.
Renting
Rent equipment as needed instead of buying outright. Renting photo booths and lighting kits for product shoots can cost under $100 a day. Useful for getting pro product images on a budget.
Leasing
Leasing a vehicle through a company like Enterprise gives access to cargo vans for hauling loads of shoes without a huge upfront vehicle purchase. Typical leases run $400 to 800 monthly.
11. Establish Your Brand Assets
Establishing a strong brand is key for any shoe reselling venture. Proper branding conveys professionalism and helps attract loyal customers. Let's explore assets to build brand recognition.
Getting a Business Phone Number
A dedicated business line shows customers you're serious. RingCentral offers virtual phone numbers starting at $30/month. Features like call forwarding to cell phones make managing calls easy.
Creating a Logo and Brand Assets
A polished logo and visual identity get you noticed. When designing, consider an abstract mark, letter mark, or combination logo to reflect your brand personality. Looka helps create affordable, quality logos.
Using your logo, make complementary assets like product tags, packaging, and social media icons. Consistent branding looks credible and fuels recognition.
Creating Business Cards and Signage
Business cards put your brand in people's hands. They're perfect for networking events and client meetings. Signage is also great for storefront visibility. Order professional designs from Vistaprint.
Purchasing a Domain Name
Your domain is the digital face of your company. Aim for a .com matching your business name – like JoesShoes.com. Make it short, simple, and easy to remember. Namecheap offers affordable domains starting under $10.
Building a Website
Every shoe biz needs a website. You can easily make one yourself with drag-and-drop builders like Wix. Or hire a web designer on Fiverr for a more custom site.
12. Join Associations and Groups
Joining local communities and associations is invaluable for shoe resellers. Take advantage of these networking opportunities.
Local Associations
Look into your city or state's resale professions association. Join industry associations like the Footwear Distributors and Retailers of America. Their events and resources help you source shoes and connect with brands.
Local Meetups
Attend sneakerhead meetups and conventions to find inventory and make contacts. Use Meetup to find local groups focused on buying, selling, and trading shoes. Bring business cards and fliers to promote your shop. Remember names and build relationships with other sellers, collectors, and enthusiasts.
Facebook Groups
Facebook communities provide a digital way to network. Join targeted shoe reselling groups like:
Engage regularly by commenting on posts, sharing tips, and offering deals. Make connections that could lead to valuable intel and sales opportunities.
13. How to Market a Shoe Reselling Business
Marketing is crucial for growing awareness and sales. Use a mix of digital and traditional strategies to promote your shoe biz.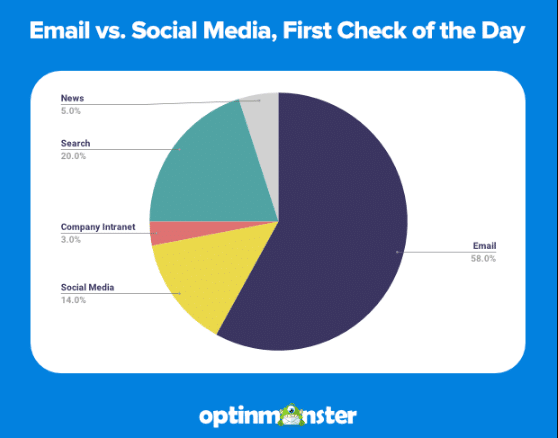 Tap Into Your Network
Leverage your network. Satisfied customers who spread the word are invaluable. Offer referral incentives like discounts on future purchases. Word of mouth is the best endorsement.
Digital Marketing
Start Google and Facebook ads. Target local sneaker lovers with promotions to drive traffic.
Launch email and SMS campaigns. Collect contacts to send new arrival alerts and specials.
Post on Instagram and TikTok. Engage followers with shoe pics, reselling tips, unboxing, and more.
Run retargeting ads across the web. Bring site visitors back with display ads.
Start a YouTube channel reviewing shoes. Highlight the latest pickups and reselling advice.
Write a reselling blog. Share tips and experiences. Aim for SEO-optimized posts.
Guest posts on sneaker blogs. Contribute content to build links and exposure.
Claim local business listings. Add key details to Google My Business, Yelp, and more.
Traditional Marketing
Print flyers and brochures. Distribute at local sneaker shops, conventions, and meetups.
Take out magazine or radio ads. Target outlets and stations are popular with collectors.
Sponsor events and contests. Award coveted shoes as prizes to generate buzz.
Rent a booth at sneaker conventions. Exhibit your wares and make connections.
Offer referral rewards. Give customers discounts to bring in new buyers.
14. Focus on the Customer
Providing excellent customer service is crucial for shoe resellers to drive sales growth. Here are some ways to connect with customers in the sneaker industry as a sneaker reseller.
Create a smooth buying experience. Make purchasing shoes easy and hassle-free, from your website UX to fast shipping. Follow up with customers to ensure satisfaction. This motivates repeat purchases.
Be ultra-responsive. Reply quickly to queries and issues via phone, email, or chat. If someone complains about defects or wants to return shoes, handle it ASAP with no questions asked.
Offer perks. Surprise customers with freebies like shoe cleaner and extra laces with purchases. Send thank you notes and discount codes after big sales.
Ask for reviews. Glowing reviews boost SEO and social proof. Follow up a positive purchase with a request to leave feedback on your website or Google.
Reward referrals. Give $10-20 in-store credit for each new customer brought in. Make it worthwhile for happy buyers to spread the word.
With niche shoe styles, going the extra mile keeps customers loyal to your biz rather than simply buying from the biggest online retailer. Provide white glove service and incentives so satisfied shoppers actively refer others. Stellar support is your not-so-secret weapon for fuelling word of mouth and sales.