The wine business market could rise at a compound annual growth rate (CAGR) of 3.7% from 2022 to 2033. This is based on the consistent CAGR of 2.3% between 2018 to 2022 as reported by Future Market Insights. In a growing industry, opening a business for selling and making wine could be lucrative.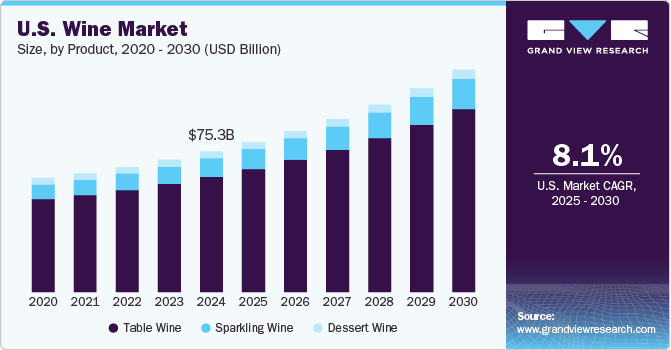 With proper planning and research, there are real opportunities to tap into this demand by starting your winery, vineyard, wine shop, or other venture. With passion, dedication, and smart business sense, you can join the many entrepreneurs in the booming wine industry.
In this guide, we'll walk you through how to start a wine business. Topics include market research, competitive analysis, registering an EIN, budget planning, equipment sourcing, and more. Here's everything you need to know to start your own wine business or successful winery.
1. Conduct Wine Market Research
Market analysis and research is an essential part of any business plan. In a winery business, you need to know about wine bottles, wine labels, finding office space, current local market saturation, and more. Market research helps pinpoint these things.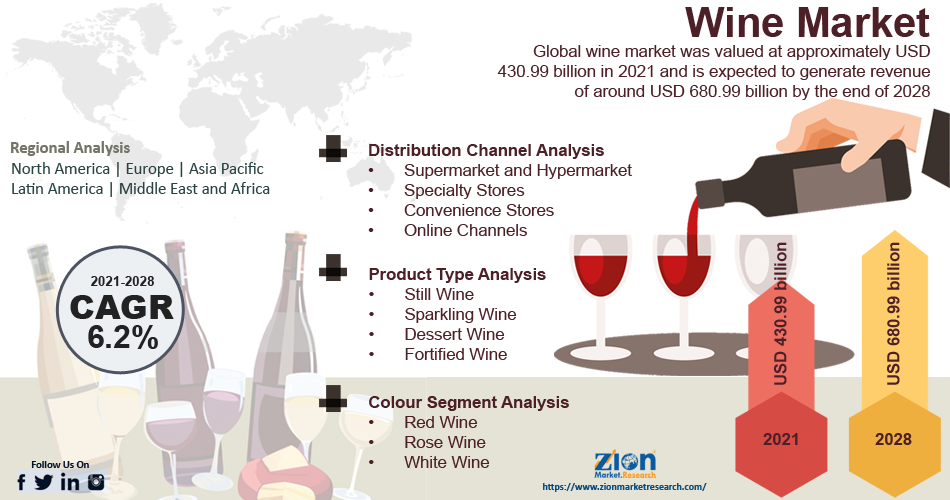 Some details learned through primary and secondary market research for your own winery might include:
Target demographics: Millennials are now the largest wine-drinking generation, surpassing baby boomers. Their preference for premium wines presents opportunities in the higher-price segment.
Foreign markets: The US market share is expected to decline slightly to 13% by 2027, as countries like China and India drive more of the growth.
Local competition: California leads wine production in the US, responsible for over 80% of domestic volume. However, up-and-coming regions like Oregon, Washington, and New York provide opportunities for new small-scale production.
While the wine sector faces maturity in key markets, shifting consumer preferences and demographics continue to provide avenues for new entrants to launch competitive wine businesses in the United States and globally. With proper planning and innovative offerings, the growth trends point to a favorable environment.
2. Analyze the Competition
Thoroughly researching direct and indirect competitors is crucial when starting a wine business. Local wineries pose competition for your new business line. For a brick-and-mortar winery, wine cellar, or wine shop, identify competitors within your local area.
Here are some ways to get a handle on wine company competition.
Drive around to inspect and evaluate nearby wineries and shops. Assess their offerings, prices, customer experience, and branding.
Search for wineries that sell online and ship nationally. Browse competitor websites and social media presence.
Sign up for newsletters and make purchases to assess their e-commerce strategy. Use tools like Alexa and Google Analytics to understand their web traffic and top-performing content.
Research industry associations like WineAmerica and Wineinstitute to identify key players and industry benchmarks. Search press releases and news articles for new product launches, expansions, and investments.
Analyze competitors across pricing, variety, branding, business model, and customer segments. Identify gaps where you can target an underserved demographic or need.
Sign up for Google Alerts on keywords and track competitor activities.
Stay on top of competitor pricing, inventory, and promotions so you can adjust your strategy. Competitive analysis is an ongoing process as the market evolves.
3. Costs to Start a Wine Business
When launching a wine business, significant capital is required up front to handle licensing, equipment, facilities, and initial inventory before generating revenue. Ongoing costs also add up in managing daily operations.
Start-Up Costs
Licensing & Permits – $1,000 to $5,000 A federal winery license runs around $1,500. State licenses vary but expect $500 – $3,000.
Winery Equipment – $50,000 to $500,000 for major equipment like presses, tanks, and fermenters can each cost from $10,000 to well over $100,000.
Real Estate – $300,000 to $1,000,000 for purchasing/building a vineyard or winery involves significant real estate costs. The average cost per acre of vineyards in California is around $300,000.
Grape Contracts – $50,000 for contracts with vineyards.
Bottling & Packaging – $10,000 to $50,000 for bottles, corks, capsules, labels, and other packaging needs bulk purchasing upfront.
Professional Services – $5,000 to $20,000 for lawyers and permitting/licensing filings.
Marketing – $20,000 for website development, branding, and initial marketing/ad campaigns.
Other startup costs include hiring employees and training them.
Ongoing Costs
Rent/Mortgage – $24,000 to $100,000 per year for retail space or a small production facility, expect a rent of at least $2,000/month.
Equipment Maintenance – $5,000 to $20,000 per year Expect regular maintenance and repairs on winemaking equipment like tanks, filters, bottling lines, etc. to keep operations running smoothly.
Labor – $60,000 to $200,000+ per year A wine storage facility with 2-3 part-time staff could cost $60,000 a year.
Grapes – $50,000 to $500,000+ per year Once in production, ongoing grape costs are a major expense. Small lots of premium grapes can be $4,000+ per ton. Bigger operations buy hundreds of tons annually.
Bottling/Packaging – $15,000 to $100,000 per year Ongoing bottle/cork/label purchases along with mobile bottling costs (if not in-house).
Utilities – $5,000 to $20,000 per year Electricity, gas, water, and waste bills add up. Tasting rooms also have utility costs.
Insurance – $5,000 to $30,000 per year Production facilities require substantial property and commercial general liability coverage.
License Renewals – $1,000 to $5,000 per year Annual renewal fees for federal and state wine licenses. Additional permits may need renewal as well.
Marketing – $15,000 to $100,000 per year Ongoing costs for website hosting, digital ads, social media management, and promotions.
Distribution Fees – 10% to 35% of revenue For wholesale distribution, fees range from 10-35% of sales.
Total Ongoing: $100,000 per year
Starting a profitable wine business involves substantial capital investment and ongoing costs. Careful financial planning and cost control is vital. However, with hard work and dedication, the wine business can also reap considerable rewards over time.
4. Form a Legal Business Entity
When starting a wine business, one of the first legal steps is choosing a business structure. The four main options each have pros and cons to weigh.
Sole Proprietorship
A sole proprietorship is the simplest structure with a single owner declaring the business individually. The owner has complete control and tax filing is straightforward with Schedule C. However, the owner assumes unlimited personal liability for debts and lawsuits against the wine business. This substantial risk makes a sole proprietorship ill-advised for a winery or wine shop.
Partnership
A partnership involves two or more co-owners sharing control based on a partnership agreement. Profits, losses, and liability are divided between partners. While easier to raise funds than a sole proprietorship, liability risk still extends personally to partners. Disagreements between partners can also dissolve a partnership. Overall, the risks outweigh the potential benefits of a wine venture.
Limited Liability Company (LLC)
An LLC limits owner liability and separates personal assets. It allows for pass-through taxation with profits/losses on the owner's tax returns. LLCs are the most popular small business structure in America due to liability protections with fewer formalities than a corporation. For a wine business, forming an LLC shields owners from debts or lawsuits while allowing flexibility for expansion.
Corporation
A corporation creates a legal entity separate from its owners. Owners have limited liability but face double taxation on profits. Extensive record-keeping and formalities are involved like issuing stock certificates and annual shareholder meetings. Unless pursuing outside investment, most small wineries avoid the complexity of a corporation. However, large wine companies may benefit from the structure.
5. Register Your Business For Taxes
One key legal step for any new business is obtaining an Employer Identification Number (EIN) from the IRS, including for a winery or wine shop.
An EIN serves as your business's tax ID number for federal tax purposes and is required for opening business bank accounts, applying for licenses and permits, filing taxes, and hiring employees.
To apply, first gather your personal information including name, address, SSN, and date of birth. Also, have your LLC or corporation documentation ready if applicable. Then follow these steps:
Visit the IRS EIN Assistant and select "Apply Online Now"
Choose your business structure and input your information as prompted
When asked the reason for applying, select "Started a new business"
Specify your wine business activities such as operating a winery
Provide owner/entity information requested and review for accuracy
Print or save the confirmation with your new EIN once received
In addition to a federal EIN, contact your state revenue department to register for any required sales tax permits and state employer IDs. Most states allow online registration and have minimal or no fees.
With your EIN and sales tax registrations complete, you can confidently proceed with establishing your winery or wine retail business knowing you are properly set up with the IRS and your state.
6. Setup Your Accounting
Proper accounting is crucial for any wine business to track finances, run reports, and handle taxes. Investing in accounting software and an accountant from the start creates a solid financial foundation.
Accounting Software
Using accounting software like QuickBooks can automate much of the bookkeeping process. Features like syncing with bank/credit card accounts, tracking payables/receivables, generating financial statements, and running reports for inventory management help streamline accounting needs for a winery or wine shop.
Hire an Accountant
Hiring an accountant is also advised even with software in place. An accountant can handle tasks like monthly reconciliations, sales taxes, payroll, and financial audits to ensure accuracy. Come tax time, an accountant becomes invaluable in preparing and filing your business taxes. Expect costs between $200 to $500 per month.
Open a Business Bank Account
Separating personal and business finances is crucial. Registering as an LLC or corporation legally distinguishes your business but you still need distinct bank accounts and credit cards solely for the business. Mixing finances invites legal issues and problems claiming business deductions. Open a dedicated business checking account and apply for a business credit card.
Apply for a Credit Card
With a business credit card, limits are based on your company's finances rather than your score. Provide your EIN, income docs, and business address when applying. Keep detailed records of any business card transactions.
7. Obtain Licenses and Permits
Before opening the doors of your winery or wine shop, it is crucial to have the proper licenses and permits in place. The U.S. Small Business Administration supplies information on federal license laws. Depending on alcohol laws in your state, you may require local permits. Check with the SBA search tool for local regulations.
At the federal level, obtaining a TTB Winery Bond is mandatory. This allows you to legally bottle, wholesale, and ship wine in the US or export abroad. The one-time bonding fee is around $1,500. Submit detailed winery production plans, facility diagrams, and application forms to the TTB for review and approval which can take 3 to 4 months.
In addition, you need licenses in the state where alcohol production occurs. For example, California requires a Type 02 Winegrower license to produce wine with fees starting at $265. Additional vineyard and wine storage permits may be necessary depending on activities.
If selling on-site wine tastings or operating a wine bar, most states require a retail liquor license. In California, a Type 42 on-sale beer and wine license allows tastings and is around $500 annually. Limits exist on serving sizes for tastings.
Importing wine also requires obtaining an importer's basic permit from the TTB with a $150 annual fee. This allows you to import wine from outside the US. Proper certification is required.
While the licensing process takes time and planning, partnering with an alcohol license lawyer helps navigate requirements. Attempting to cut corners or bypass licenses puts your wine business at huge risk. Do your due diligence to secure all required state and federal alcohol permits and licenses.
8. Get Business Insurance
Having proper business insurance is strongly advised when starting a winery, wine shop, vineyard, or other wine venture. Policies protect your company from substantial financial losses in the event of unforeseen circumstances.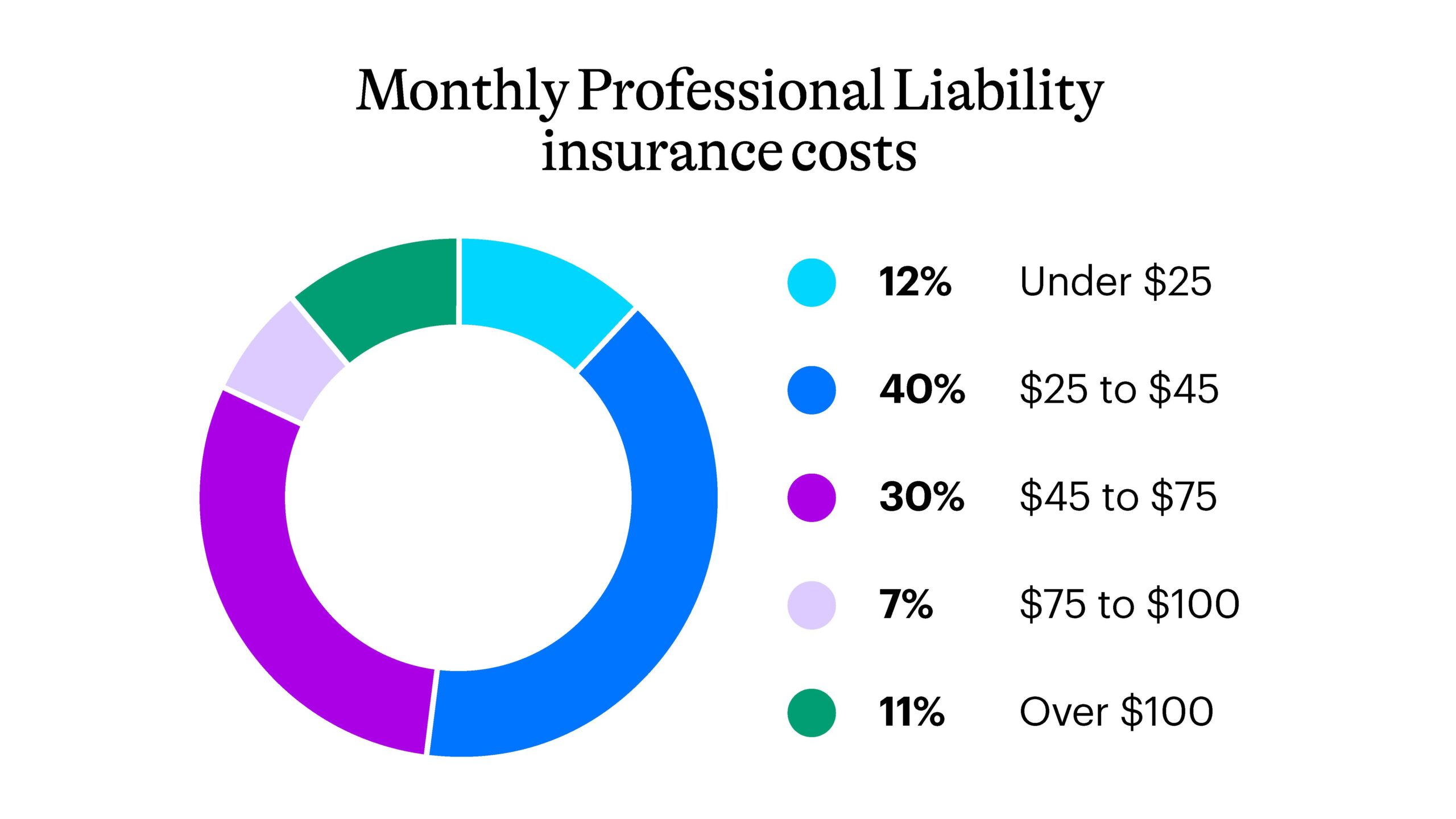 Without coverage, a fire could destroy your business plans, leaving you with massive repair bills and inventory losses that bankrupt the business. Or a customer injury on your premises from a slip and fall opens you up to expensive lawsuits without liability insurance.
To get insured, first determine your risks and necessary policies. Common wine business policies include:
Property insurance covering buildings, equipment, inventory – floods, fire, theft
Commercial general liability for customer injuries, product claims
Commercial auto for winery vehicles
Workers compensation for employee injuries
Next, work with an insurance broker like Progressive who specializes in winery insurance. They will shop for quotes, evaluate needs, and provide guidance on coverage levels. Applying for multiple quotes is advised to compare costs. Have details on inventory, property values, and operations ready.
Pay close attention to policy details like deductibles, exclusions, and limits when securing a business insurance policy. Having the proper coverage provides essential peace of mind and can save your wine venture if disaster strikes. Do not wait until it is too late.
9. Create an Office Space
Having dedicated office space can provide an essential hub for conducting the administrative work involved in operating a wine business. Depending on your needs and budget, there are various options to consider.
Home Office
A home office allows you to handle tasks like bookkeeping, marketing, and customer service from the convenience of your residence. For a very small wine startup run by a sole owner, this can suffice temporarily. However, the lack of separation between work and personal life is challenging long term. Expect costs of $200-$500 for a basic desk and computer.
Coworking Office
For a business partner team, a coworking space like WeWork provides amenities like meeting rooms, shared equipment, and networking opportunities in a professional office environment month-to-month. Most major cities have multiple coworking locations starting at around $300 per month per desk.
Retail Office
If operating a wine-tasting room, designating office space within your retail location allows you to manage the business onsite. Even a simple desk, filing cabinet, computer, and phone can support running day-to-day operations. Costs are minimal beyond furnishings.
Commercial Office
For larger facilities in the winemaking industry, leasing dedicated commercial office space nearby gives staff and ownership a central headquarters for handling marketing, distribution, accounting, HR, and other administrative aspects separately from the industrial winery production floor. Expect monthly costs of $1,000-$5,000 depending on size, location, amenities, and local real estate rates.
10. Source Your Equipment
To start a winery, specialized cellar equipment like presses, tanks, and bottling lines are essential. Here are some options for purchasing equipment to create a custom crush facility:
Buy New
Buying New Major suppliers like GW Kent, Criveller, and Vintner's Vault sells top-quality new winemaking equipment for those with sufficient startup budgets. Custom ordering allows configuring systems perfectly for your needs. Expect premium pricing but the latest technology and minimal maintenance for years.
Buy Used
Substantially lower costs make used equipment enticing. Check sites like Wine Industry Network and Grape Escape for listings. Auctions are another source. However, factor in potential unknown maintenance issues and shorter shelf life with used gear.
Rent
Renting For very small producers or alternating custom crush clients, renting shared winemaking equipment through custom crush facilities provides access without capital investment. Crushpad, Bin to Bottle, and The Wine Foundry offer services starting around $25 per case produced. Scheduling timeslots can limit flexibility.
Lease
Leasing Leasing essentials like stainless steel tanks through equipment companies provides another cost-effective option. GW Kent allows spreading out payments over multiple years instead of a one-time large purchase. However, leasing terms, down payments, and conditions vary widely.
11. Establish Your Brand Assets
Building recognizable brand assets helps a new wine business stand out in a crowded market and look professional to customers. From logo to website, investing in quality branding pays dividends.
Getting a Business Phone Number
A unique business phone number lends legitimacy versus using a personal cell. Options like RingCentral offer call routing, voicemail, messaging, and other features to manage calls professionally. Starting around $30/month, it provides a business identity.
Creating a Logo and Brand Assets
A logo encapsulates a brand. Consider vintages, grapes, locations, or founders as inspiration. Simple and iconic styles are memorable. Vectors allow scaling. Sites like Looka offer affordable DIY logos or custom designer services.
Match colors, fonts, and designs across assets like letterheads, labels, and websites for cohesion. Consistent branding boosts recognition.
Business Cards and Signage
Professionally printed business cards establish credibility for winery owners, marketing staff, sommeliers, and more. Include logos, descriptions, contact info, and social media. Visually striking card designs stand out. Order affordable, quality cards from Vistaprint.
Eye-catching outdoor signs also draw in tasting room visitors.
Purchasing a Domain Name
The right domain name makes a website memorable and easy to find. Pick descriptive keywords, short phrases, or branded names. Research availability with Namecheap and snap-up options. Avoid hyphens and numbers.
Building a Website
Every winery needs a polished online presence. DIY site builders like Wix offer drag-and-drop simplicity for creating a quality website quickly. Or hire a web developer on Fiverr for custom designs and functionality.
12. Join Associations and Groups
Joining local wine organizations provides invaluable connections and insights when launching a new winery or wine shop.
Local Associations
Many cities have associations dedicated to the local wine industry. For example, the Napa Valley Vintners Association and Sonoma County Vintners offer networking, marketing resources, conferences, and more to members. Discover and join groups specific to your region.
Local Meetups
Attend local wine events and trade shows to connect face-to-face with fellow vintners, growers, distributors, and other industry players. Sites like Meetup list gatherings for wine tasting events, bottling parties, workshops, and more. These provide opportunities to exchange insights and develop partnerships.
Facebook Groups
Facebook features many niche wine groups. For instance, Wine Business has over 10,000 members sharing advice on home winemaking. Wine Women and Business supports female entrepreneurship in the industry. Join conversations.
13. How to Market a Wine Business
Implementing an effective marketing plan is essential for any new wine business to gain visibility and attract customers. Leveraging digital and traditional techniques helps build a following.
Personal Network
Tap into personal and professional networks. Satisfied referrals from contacts are invaluable. Entice happy customers with discounts to refer friends. Word-of-mouth is your most powerful marketing asset starting.
Digital Marketing
Digital Marketing Strategies:
Run Google Ads with targeted keywords like "Cabernet Napa" for localized visibility
Create and boost Facebook posts to engage local wine lovers
Partner with influencers on sponsored Instagram posts and stories
Send email newsletters with wine release announcements, specials, and events
Start a YouTube channel documenting the winemaking process to connect with viewers
Build search engine visibility through blogging about wines and optimization
List your tasting room on tourism sites like Tripadvisor, Yelp, Google Business
Leverage Twitter for quick announcements, humor, and conversations
Analyze data to double down on top-performing initiatives
Traditional Marketing
Traditional Marketing Tactics:
Distribute tasting room flyers to local hotels, shops, restaurants
Take out ads in regional newspapers and magazines like Wine Enthusiast
Seek earned media through press releases sent to local publications
Host events like winemaker dinners and tastings to create buzz
Attend local fairs and festivals with booths to sample wines
Give talks on winemaking to build community connections
Sponsor local charities and get name recognition at their events
Print branded merchandise like shirts, glasses, and openers as swag
Partner with complimentary tourism businesses on packages and promotions
A multifaceted approach combining digital initiatives, local events, and partnerships exposes the wines to more potential customers. Stay flexible, monitor results, and double down on what drives visits, sales, and brand growth. Consistent and creative marketing fuels sustained success.
14. Focus on the Customer
Providing exceptional customer service needs to be a top priority when starting a wine business to drive referrals and repeat sales.
Satisfied customers become powerful ambassadors for your brand when you deliver a five-star experience. Some ways to enhance customer focus include:
Personalized tasting at your winery that educates guests on your winemaking philosophy and terroir can turn them into loyal advocates.
Responding quickly and compassionately to any issues also pays dividends.
If a bottle is accidentally damaged during shipping, replace it free of charge with a sincere apology and thoughtful gift like branded wine glasses.
Following up after events, sending handwritten thank you notes, remembering customer preferences.
Investing in customer service training for staff ensures consistency.
By making each interaction with your wines memorable and positive, customers become your best marketers. Word spreads, bolstering your reputation and fueling referrals. Obsess customer service for sustainable success.