The medical clothing market, including scrubs and medical uniforms, is a lucrative market projected to reach $140.64 billion by 2028. With the healthcare sector continuing to expand, the demand for comfortable and functional workwear for medical professionals shows no signs of slowing down.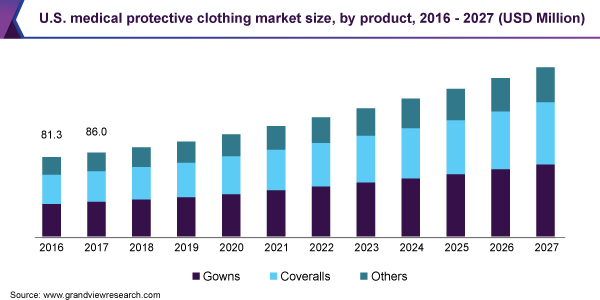 This presents an excellent opportunity for entrepreneurs interested in launching a scrubs uniform business to gain a foothold in this growing industry. From small online shops to uniform supply companies working with major healthcare networks, there are diverse business models and target markets to consider when breaking into medical apparel.
This guide offers insight on how to start a scrubs uniform business. Topics include market research, competitive analysis, sourcing equipment and materials, finding an office, opening a business bank account, marketing, and more.
1. Conduct Scrubs Uniform Market Research
Market research is an important aspect of starting a new business. It offers information on your target market, local market saturation, trends in services and products, and more. There are primary and secondary research opportunities, those you conduct yourself, and those conducted by a third party. Both are essential.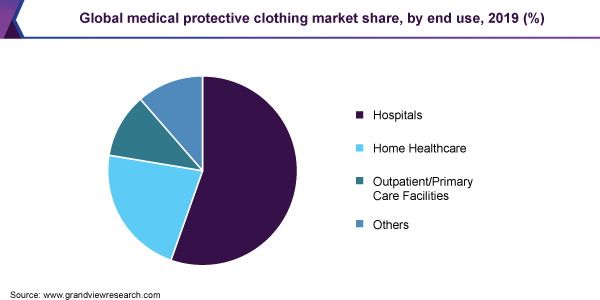 Some details you'll learn through market research as you start a medical scrubs business include:
Key growth drivers include increasing healthcare expenditures, a rise in the number of surgeries and hospital visits.
The growing importance of safety and hygiene in healthcare settings, and a shift towards comfortable and functional workwear.
For entrepreneurs, there is ample room to carve out a niche.
Products can range from basic scrubs to specialty lines for specific contexts like maternity, pediatric, or operating room use.
Distribution models include direct-to-consumer online shops, supplying to major healthcare networks, and selling wholesale to uniform distributors or independent retailers.
To stand out in this crowded market, brand image and marketing are key.
Companies can differentiate themselves through fashionable contemporary designs, customization options, or specialization in organic/sustainable materials.
Developing scrubs with anti-microbial, moisture-wicking, or stain-resistant fabrics can also attract customers.
Overall, the scrubs and medical uniform industry exhibits strong growth potential thanks to steady demand. Astute entrepreneurs who identify an underserved niche and launch with solid branding have a prime opportunity to build a thriving, profitable scrubs business.
2. Analyze the Competition
Understanding the competitive landscape is crucial when starting a scrubs uniform company. For brick-and-mortar competitors, locate stores in your geographic area to assess their pricing, product range, store ambiance, and customer service.
Some ways to get to know competitors of your own medical scrubs business include:
Visit in person and take note of foot traffic.
Search their websites and social media for info on their target audience, brand persona, and marketing approach.
For e-commerce competitors, scout competitors' websites analyze product selection, pricing/discounts, shipping costs/times, and website design.
Sign up for email lists to evaluate promotions and customer engagement strategies.
Search their brand names on Google Shopping to see search volume and product ads.
Use tools like SEMrush to quantify their organic and paid search traffic.
Analyze their social media following and engagement on Instagram and Facebook. Search for online reviews of their products and brands.
Cross-reference competitors' offerings with customer sentiment to ID gaps your business could fill.
Compile a spreadsheet to compare competitors across key metrics like product range, pricing, shipping costs, social followers, etc.
Continuously monitor competitor activity to keep tabs on new product releases, campaigns, partnerships, and more. Frequently reevaluate your differentiators as the market evolves. Ongoing competitive analysis ensures you can adapt your scrubs business.
3. Costs to Start a Scrubs Uniform Business
When starting a scrubs uniform company, there is a cost to start and ongoing costs to grow and market your business. Some of the expenses you'll encounter while starting your business include:
Start-up Costs
Business registration fees which vary by state but often range from $50-$500 to formally register your business as an LLC or corporation.
Licensing and permits which can cost up to $1,000 for any required local/state licenses for selling apparel or running a retail business.
Initial inventory including designing/producing your first line of scrubs will likely require at least $15,000-$20,000 minimum order quantities with overseas manufacturers, plus shipping costs.
E-commerce website design and development can cost anywhere from $3,000 for a basic online store template to $15,000+ for a custom site with robust features. This is lower if starting on a marketplace like Etsy.
Store design/buildout if opting for a brick-and-mortar retail location will depend heavily on size but estimate $50,000-$200,000 for the first location buildout and renovations.
Initial marketing assets including professional product photos, brand logo, signage, business cards, etc. may cost around $5,000.
Computer equipment like POS registers ($1,000-$2,500) and accounting software ($500-$1,500 setup fee) will be needed.
Hiring an accountant to advise on business structure and set up accounting systems could cost $1,000-$4,000.
First, 2-3 months of commercial rent before revenue comes in, estimate $5,000 per month as a placeholder.
Any initial inventory storage fees before securing retail space, around $500-$1,000 per month.
In total, conservatively plan $50,000-$100,000 in start-up costs when launching a scrubs uniform business.
Ongoing Costs
Rent for retail space or warehouse, depending on location $2,000-$10,000 on average.
1-2 employee salaries ($15/hr) plus benefits estimate $4,000 per full-time employee.
Inventory replenishment, plan for $10,000+ per month once established.
Utility bills including electricity, internet, etc. $500-$1,500.
Marketing and advertising via platforms like Google Ads and social media, budget $1,000-$3,000.
E-commerce platform subscription fees like Shopify at $29-$299 per month.
Insurance including business liability will cost $100-$500 monthly.
Website hosting fees are around $300 per year.
Professional services like accounting and legal when needed, budget $5,000.
Trade shows and industry events if participating, around $2,000-$5,000 per year.
Plan on $25,000-$60,000 in ongoing monthly costs, plus $10,000 in fixed annual expenses once the scrubs business is established.
4. Form a Legal Business Entity
When starting a scrubs uniform company, choosing the right business structure is key. There are four main business entities to consider when starting a business. As a business owner, you should research all your options thoroughly to make an informed choice.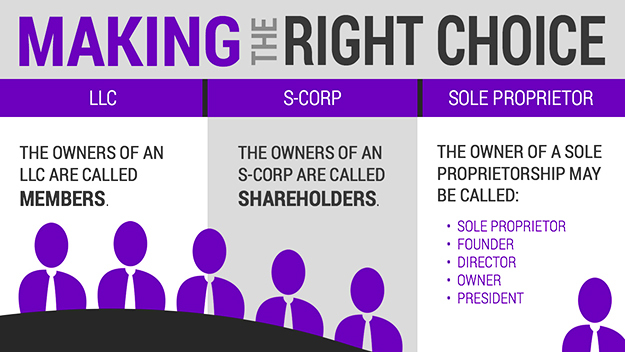 The main options include:
Sole Proprietorship
This is the simplest structure where you operate as an individual owner. However, you bear unlimited liability for the business. Any lawsuits or debts can impact your assets. For a growing scrubs brand, this poses too much risk.
Partnership
Similar to sole proprietorship but with 2+ partners sharing control and liability. Profits are passed through to personal tax returns. While partnerships allow the pooling of more resources, unlimited personal liability makes this an unwise choice for a scalable scrubs business.
Limited Liability Company (LLC)
This separates your personal and business assets, so your finances are protected. LLCs enjoy pass-through taxation without double taxation on profits. You can create single or multi-member LLCs with partners. LLCs can also issue ownership units to investors or employees. These features provide excellent protection and flexibility for a scrubs company to grow.
Corporation
Forming a C-corp or S-corp creates a distinct legal entity. The business can sell stock and shareholders have limited liability. However, corporations face double taxation on profits. There's more paperwork and formalities than LLCs. Unless seeking outside investors soon, an LLC offers the most upsides of a corporation without the extra complexity of a bootstrapping scrubs startup.
5. Register Your Business For Taxes
An Employer Identification Number (EIN) is a unique 9-digit number that identifies your business for tax purposes. Legally forming an LLC or corporation requires getting an EIN from the IRS.
Here's how to apply for an EIN:
First, go to the IRS EIN Assistant site and select "View Additional Types, Including Tax-Exempt and Governmental Organizations." Choose "Sole Proprietorship" or your specific business structure.
Next, determine if you need an EIN. If you have employees, operate a partnership/corporation, or file tax returns for your business, select "Yes" to needing an EIN.
Provide basic information about your business name, address, and ownership details.
Specify "Started a New Business" for the reason for applying.
Select your state or territory.
Enter your SSN if the sole proprietor or the responsible party is a business entity.
Provide contact information.
Submit the form and your EIN will be provided immediately.
Print and save this EIN confirmation notice.
In addition to your federal EIN, contact your state revenue or taxation department to register for any required sales tax permits, business licenses, and state tax IDs.
Applying for an EIN is quick, free, and can all be done online. This key step legitimizes your scrubs uniform business and makes you eligible for opening business bank accounts, applying for financing, hiring employees, and more. Take care of it early when starting your company.
6. Setup Your Accounting
For a scrubs uniform company, having rock-solid accounting practices in place from day one is crucial. Accounting is a big part of any new business plan. It helps you organize incoming and outgoing funds, and remain accountable.
Some ways to streamline accounting in the doctors nurses apparel industry include:
Accounting Software
Accounting software like QuickBooks streamlines the process by connecting to your business bank accounts and credit cards, automatically logging transactions, generating reports, and more. This automates much of the routine bookkeeping and reconciliation, saving you significant time and hassle. QuickBooks plans start at $25/month and can be customized for your inventory-heavy retail business.
Hire an Accountant
While software handles much of the grunt work, partnering with an accountant provides expertise ensuring your books are audit-ready. A qualified accountant can advise on the optimal tax structure, provide bookkeeping services, prepare financial statements, and handle year-end filings. Expect to invest around $100-$200 per month for basic bookkeeping.
Open a Business Bank Account
Keeping Scrubs Uniform business finances wholly separate from personal finances is also key. You may want to open a dedicated business checking account and credit card solely for company use. Never comingle personal and business funds. Using a separate business credit card builds commercial credit history and keeps expenses organized.
7. Obtain Licenses and Permits
Before opening the doors to your scrubs uniform company, taking the time to obtain all required state and local business licenses and permits is crucial. Find federal license information through the U.S. Small Business Administration. The SBA also offers a local search tool for state and city requirements.
Some licenses and permits medical scrubs businesses may require include:
Business License – Most states require an overarching business license to formally register your company. This shows you've registered with the state and are authorized to conduct business. Fees are typically under $100 annually.
Seller's Permit – For selling products in a storefront or online in most states, you'll need a seller's permit or sales tax license to collect and remit state sales tax. There is no cost to apply.
Zoning Permit – For brick-and-mortar retail spaces, a zoning permit from your city confirms your business activities are allowed under the property's zoning designation. Zoning approval takes 1-2 months typically and costs less than $500 in most cases.
Building Permits – Construction for a new retail space or significant renovations requires obtaining proper building permits from the city. Building inspectors will verify work complies with codes. Permit costs vary greatly based on project size.
Fictitious Name Permit – If operating under a "doing business as" name different than your legal business name, register for a fictitious business name or "DBA" permit. This allows you to trade under an alternate brand name.
Commercial Vehicle Licensing – Using a company vehicle for deliveries requires obtaining the proper commercial vehicle registration and permitting. This covers DOT regulations for commercial motor vehicles.
Health Permits – Selling sewn goods may require health permits like a sanitation license to ensure proper handling and sanitary conditions.
Premises ID – Some states require registering the physical location of a business facility for inventory/regulation purposes.
While intimidating, covering all your permitting and licensing bases keeps your scrubs business operating legally as you get up and running. Consult local zoning, tax, and legal experts to identify all requirements.
8. Get Business Insurance
Obtaining proper business insurance is crucial to protect your scrubs company from unexpected risks that could lead to financial ruin. The right policies safeguard against losses that would be impossible to shoulder yourself.
For example, a fire could destroy your retail store or warehouse inventory. Or an employee could get injured on the job and sue your business for substantial damages. Even a slip-and-fall accident on your property that leads to a lawsuit could bankrupt your scrubs startup without insurance.
To get insured, first determine what policies are necessary. Common options include general liability, commercial property, workers' compensation, product liability, commercial auto, and business interruption insurance. Use an online tool to get quotes tailored to your business.
Compare coverage options and pricing. For cost efficiency, increase deductibles and cut unnecessary extras. Select a provider that balances premiums with adequate coverage limits for your needs. Completing this process before opening your scrubs doors gives peace of mind knowing you are protected from day one.
9. Create an Office Space
Having a dedicated office space provides a centralized hub for running your scrubs company operations, holding meetings, storing inventory, and more. You need to consider choosing a space that provides adequate space for your administrative and storage needs.
Consider these potential setups:
Home Office
Working from a spare bedroom or basement can minimize costs starting. Expect to invest around $2,000 furnished for one employee. However, working at home long-term can hinder productivity and professionalism as you scale.
Coworking Space
Shared offices like WeWork offer affordable flexible offices, meeting rooms, and amenities. Coworking provides community and credibility when meeting clients. Average costs range from $200-$500 per dedicated desk monthly.
Retail Office
If launching a brick-and-mortar scrubs store, consider an office or backroom on the premises for meetings and inventory storage. This convenient setup may increase your base rent by 15-30%.
Commercial Office
Leasing traditional office space provides room for staff to grow but involves long-term leases and major upfront buildout costs. Expect to invest $10,000-$30,000 in furnishing plus $1,500-$4,000 monthly for 1,000-3,000 sq ft of space.
10. Source Your Equipment
Launching a scrubs company requires specialized equipment for designing, manufacturing, and selling uniforms. Here are the top options for acquiring the necessary materials and gear:
Buying New
For brand-new industrial sewing machines, sergers, pressing equipment, fabric cutters, and manufacturing tools, look to manufacturers like Juki, Brother, and Singer. Expect costs of $2,000+ per machine. Retailers like Joann Fabrics, Walmart, and Amazon also sell smaller-scale equipment for home-based entrepreneurs.
Buying Used
Search eBay, Craigslist, and Facebook Marketplace for discounted pre-owned sewing machines, pressing tools, dress forms, and other textile equipment. Expect 50-75% savings buying quality used gear. Thrift stores may offer vintage items like sewing tables.
Renting
Consider renting high-cost tools like industrial cutting machines by the hour from sewing shops instead of buying outright. Renting minimizes upfront capital needed while allowing access to pro-grade equipment.
Leasing
Rather than purchasing machines, leasing essentials like industrial sewing equipment from companies spreads costs over time. Leasing provides the latest gear via flexible monthly payments.
11. Establish Your Brand Assets
Developing a strong brand identity is crucial for any scrubs company to stand out and build recognition in a crowded market. This requires securing core brand elements like:
Getting a Business Phone Number
Having a professional phone system lends legitimacy to your scrubs startup. Cloud-based providers like RingCentral offer custom toll-free numbers, call routing, IVR menus, and other features to handle calls seamlessly. This makes your small business seem established from day one.
Creating a Logo and Brand Assets
A custom logo encapsulates your brand visually. Consider an illustrative logo with scrubs or medical imagery that aligns with your company's vision. Use a logo maker like Looka to explore stylish designs and color palettes. Ensure brand assets like fonts, colors, and graphics are cohesive across marketing materials for recognizability.
Business Cards and Signage
Business cards enable networking and serve as moving advertisements. Signage also boosts visibility for storefront retail. Order professional business cards and signage designs affordably through sites like Vistaprint. Hand out cards anytime you meet potential partners, customers, or vendors, and have signage prominently displayed.
Purchasing a Domain Name
Secure a domain name that matches your Scrubs company name for branding continuity. Aim for a .com address with keywords like "scrubs" or "uniforms" for findability. Use Namecheap to register domains affordably.
Building a Website
Every business needs a website to establish an online presence. Use DIY website builders like Wix for an affordable option to showcase products, attract organic traffic, and enable e-commerce. Alternatively, hire web developers on marketplaces like Fiverr for a fully customized site.
12. Join Associations and Groups
Joining relevant local groups and associations can provide invaluable connections and insights for your scrubs company. Consider getting involved in:
Local Associations
Joining your local chamber of commerce provides networking opportunities and business development resources. Industry-specific associations like the Association of Sewing and Design Professionals offer mentorship, education, and access to vendors/partners.
Local Meetups
Attend networking meetups locally to connect face-to-face with other entrepreneurs and professionals. Use sites like Meetup to find small business mixers, textile trade shows, sewing groups, and more events in your city.
Facebook Groups
Facebook communities create space for advice and idea sharing nationwide. Join large groups like the All Things Uniform: Medical scrubs, uniforms, accessories, and more and Nursing Scrubs buy, sell, trade offer specialized discussions.
13. How to Market a Scrubs Uniform Business
Implementing an effective marketing strategy is imperative for any scrubs company to generate awareness, attract customers, and drive growth. While each business is unique, some proven tactics include:
Personal Networking
Leveraging your network and cultivating customer referrals is invaluable when first launching. Offer satisfied buyers incentives to refer friends and colleagues for additional discounts to catalyze word-of-mouth buzz. This personal touch builds loyalty.
Digital Marketing
For digital marketing:
Run Google Ads campaigns to get your scrubs site in front of people searching relevant terms like "nursing uniforms" or "medical scrubs."
Post engaging social content on Instagram and Facebook to build an audience. Highlight new product launches, styling tips, and company culture.
Partner with influencers in the medical space to review products and spread brand awareness to their followers.
Start a YouTube channel creating video tutorials for styling scrubs for work and life. Provide value-added content that builds subscribers.
Launch a Scrubs Uniform business blog sharing industry news, launch announcements, and lifestyle tips for your target demographic.
Traditional Marketing
For traditional marketing:
Print flyers to promote current promotions and distribute them on community boards.
Take out print ads in industry trade magazines and association newsletters.
Sponsor relevant events like nursing conferences and set up a booth to sample products.
Deploy direct mail postcards when announcing new catalog releases or seasonal collections.
Advertise on local radio stations during drive-time commutes when your audience is active.
While digital marketing enables targeted measurable campaigns, traditional outlets still have relevance for raising local awareness and reaching specific audiences. Test a variety of options to determine what works for your niche and adjust your marketing mix over time.
14. Focus on the Customer
Providing exceptional customer service is crucial for any scrubs company to retain buyers, generate referrals, and fuel growth. Satisfied customers drive word-of-mouth marketing more than any other channel.
For example, take the extra time to provide style recommendations when a nurse calls asking which scrub color best conceals stains. Go above and beyond addressing fit issues by offering free alteration credits. Follow up by email after a large uniform order arrives to ensure the products meet expectations.
Little touches like hand-written thank you notes or surprise discounts show customers you value them. This level of service earns loyalty and referrals. A nurse who raves about your scrubs to colleagues after a great experience holds more weight than any advertisement.
Likewise, poor service from a delayed delivery or rude customer service rep can permanently lose a buyer. In such a competitive market, customers can easily take their business elsewhere.
By providing personalized, thoughtful service and truly listening to your clients, your scrubs business can flourish through word-of-mouth marketing. The extra effort demonstrates your brand values and commitment to the health professionals you serve. Focusing on customer service pays dividends as your most satisfied buyers become your best brand advocates.