The greenhouse industry in the United States is a multi-billion dollar market that has seen steady growth over the past decade. According to an industry report by IBISWorld, the U.S. greenhouse, nursery, and floriculture production industry generates annual revenues exceeding $48.7 billion.
With consumer demand for locally-grown produce and ornamental plants on the rise, greenhouses provide farmers and entrepreneurs an opportunity to meet this demand by growing crops and flowers year-round in temperature and humidity-controlled environments.
This guide will walk you through how to start a greenhouse business. Topics include market research, competitive analysis, registering an EIN, marketing, customer relations, forming an LLC, and more. Here's everything to know about starting your own greenhouse business.
1. Conduct Greenhouse Market Research
Market research is essential to starting a successful greenhouse business. It offers insight into your target market, market saturation, trends in services and products, and more. Primary research you conduct yourself and secondary research conducted by a third party are both useful in developing a business plan.
Increased consumer demand for locally grown, pesticide-free produce and ornamental plants. Revenue from floriculture production alone is forecast to grow 2.9% in 2022 [1].
Growing popularity of vertical farming and controlled environment agriculture. Vertical farming revenue is predicted to surpass $11 billion globally by 2026 [2]. These technologies allow urban farmers to maximize yield.
Supportive government policies. Some states offer tax incentives, grants, and subsidies to encourage greenhouse establishments [3]. There are also federal programs like the NRCS's Seasonal High Tunnel Initiative [4].
Advances in greenhouse technology such as hydroponics, LED lighting, and automation. These innovations allow for year-round production with higher yields and lower resource usage. The hydroponics market is projected to be worth $16 billion globally by 2025 [5].
Despite the positives, there are some challenges to consider:
High startup costs range from $100k to over $1 million depending on size, features, automation, etc [6]. Loans, USDA funding, and NRCS support can assist with costs.
Rising energy prices. Natural gas and electricity account for about 20% of operating costs [7]. Energy-efficient designs help offset expenses.
Labor issues. Rising minimum wages and a shortage of seasonal agriculture workers are leading to higher labor costs. Automating certain tasks can help manage this.
Competition from retail giants like Amazon/Whole Foods who are entering the space. Leveraging niches or specialization can differentiate against competitors.
Overall, while greenhouse farming requires significant upfront investment and effort, the market trends and growth opportunities appear promising for entrepreneurs interested in localized, sustainable agriculture or floriculture production.
2. Analyze the Competition
When starting a greenhouse business, it's important to thoroughly analyze your competition to identify opportunities and position yourself effectively in the market.
Some ways to learn about the small greenhouse business industry and your competitors, include:
For local competitors, drive around your area and identify any existing greenhouses.
Note their sizes, layouts, infrastructure, and product offerings.
Talk to their customers to get feedback on pricing, quality, and service.
Search online directories and agriculture associations for listings.
For national competitors, look for leading greenhouse brands selling to grocery chains or directly to consumers.
Review their selections, pricing, and shipping costs if they sell online.
Study the aesthetics of competitors' facilities and marketing materials.
Visit their websites and browse products to inspire your offerings and visual branding.
Sign up for competitors' newsletters to learn about their promotions and new product releases.
Ongoing market research, competitiveness benchmarking, and differentiation of your customer value proposition are key to succeeding in the greenhouse industry long-term. Competitive analysis tells you about the local market, growing conditions, pricing, and even whether it's popular to sell organic produce.
3. Costs to Start a Greenhouse Business
When starting a greenhouse operation, there are a variety of one-time start-up costs to consider before you can begin growing and selling products. These expenses will vary widely based on factors like the size of your greenhouse, the growing technology you use, and the types of plants you intend to produce.
Start-up Costs
Greenhouse structure – For a basic gothic-style greenhouse, costs can range from $3-$8 per square foot.
Land purchase and site preparation – Budget at least $10,000-$15,000 an acre for rural farmland plus clearing, grading, and utility installation costs if needed.
Equipment and supplies – Plan $5,000-$10,000 for basic supplies like propagation trays, pots, soil, fertilizer, tools, irrigation system, heating and ventilation equipment.
Hydroponic systems require another $20,000-$50,000 upfront investment.
Permits and professional fees – Depends on location but allot $2,000-$5,000 for licenses, permits, legal fees, and consulting costs.
Initial inventory – Seedlings, cuttings, or other plant materials to start production. Can range from a few hundred to several thousand dollars.
Marketing and brand development – Logo design, website, promotional materials. Budget $3,000-$5,000 initially.
Ongoing Costs
Loan payments – If you require financing to start the business, typical loan repayment would be $1,000-$2,500 monthly.
Lease/rent – For commercial greenhouse space, the average rent is $6-$12 per square foot annually.
Utilities – Electricity, gas, water. Budget of $2-$4 per square foot depending on the systems used.
Labor – Payroll, taxes, and workers comp insurance for employees. Likely $2,500 per month or more.
Supplies – Ongoing purchases for propagation, packaging, etc. Estimate $1,000-$2,000 monthly.
Insurance – Commercial liability and crop insurance. Approximately $1,000-$2,500 annually.
Marketing – Website hosting, advertising, trade shows. $2,000-$5,000 annually.
Professional services – Accountant fees come to around $1,000-2,000 annually.
Careful planning and cost control will be essential in the first few years of greenhouse operations to build profitability over time. Adjust budgets based on your specific business model, location, and target market.
4. Form a Legal Business Entity
When starting a greenhouse business, choosing the right legal structure is an important decision. The four main options each have pros and cons to weigh for a horticultural operation.
Sole Proprietorship
A sole proprietorship is the simplest structure where the business is owned and operated by one individual. The owner has complete control and the simplest tax filing, but also unlimited personal liability for debts and lawsuits against the business. This high risk makes sole proprietorships generally unsuitable for greenhouse businesses.
Partnership
Forming a general partnership shares ownership between two or more individuals. This allows the pooling of assets and skills but still exposes each partner to unlimited personal liability. Partnerships face potential disputes and can be complex to dissolve [2]. Drawbacks outweigh the benefits for most greenhouse partnerships.
Limited Liability Company (LLC)
A limited liability company (LLC) offers personal asset protection like a corporation but with the tax simplicity of a partnership. LLC owners are not personally liable for business debts beyond invested capital. An LLC limits liability for the hazardous equipment, chemicals, and physical labor risks inherent in greenhouse farming.
LLCs allow pass-through taxation to avoid corporate double taxation. Ownership is flexible to admit new investors. For these reasons, forming an LLC is likely the best choice of entity for a greenhouse business as it limits liability exposure while allowing growth.
Corporations
Corporations have the most complex legal requirements but give the strongest protection from liability. However, the corporate double taxation of dividends and profits can increase costs. Unless planning to seek venture capital and issue shareholder stock, most small greenhouse businesses should avoid the higher costs and rigidity of a corporation.
5. Register Your Business For Taxes
An Employer Identification Number (EIN) is a unique nine-digit number that identifies your business for tax purposes. Greenhouse businesses need an EIN to open business bank accounts, apply for licenses and permits, file tax returns, and hire employees.
The IRS requires most greenhouse businesses to obtain an EIN within the first few months of operations. Sole proprietors may use their Social Security Number instead, but an EIN better separates your business and personal finances. EINs are free and easy to obtain from the IRS.
Follow these steps to get your greenhouse business EIN:
First, determine your business's legal structure. The most common greenhouses are sole proprietorships, partnerships, or LLCs. This affects whose name(s) are tied to the EIN.
Next, gather information to complete the online EIN application including the name/address of your greenhouse business, its legal structure, the date operations began, and your Social Security Number.
The online EIN assistant will guide you through a series of questions to generate the EIN instantly. The whole process usually takes less than 10 minutes.
Print and save the EIN assignment notice from the IRS for your records. This number will be needed on your business tax returns, applications, and account paperwork.
Besides federal EIN registration, also contact your state revenue or taxation department to comply with local business license and sales tax requirements applicable to your greenhouse operation.
6. Setup Your Accounting
Maintaining accurate financial records is crucial for greenhouse owners to track expenses, sales, profitability, and taxes. With the combination of variable costs like payroll and inventory purchases, greenhouse production finances can quickly become complex.
Accounting Software
Dedicated small business accounting platforms like QuickBooks allow users to connect business bank accounts and credit cards to import and categorize transactions, generate invoices, reconcile accounts, and manage payroll right within the software.
Built-in reporting provides real-time visibility into the performance of a greenhouse operation without the manual work of spreadsheet tracking. QuickBooks even integrates with TurboTax to streamline annual taxes.
Hire an Accountant
While programs like QuickBooks simplify much of the financial recording process through automation, it is still advisable for greenhouse owners to partner with an accountant, at least on a limited basis, to ensure proper setup and utilization of the accounting systems and review fiscal year-end finances.
A qualified accountant provides an objective expert eye to confirm all business income, expenses, payroll, and taxes are tracked accurately. Greenhouse owners should expect to budget approximately $2,000-$4,000 annually for a small business accountant.
Open a Business Bank Account and Credit Card
Keeping greenhouse business finances segregated from personal banking and credit is also advised to simplify record keeping and prevent commingling assets. The business entity type selected should have its checking account, credit card, and tax ID used exclusively for greenhouse operations.
7. Obtain Licenses and Permits
Before opening the doors to customers, new greenhouse businesses need to research and obtain all necessary federal, state, and local licenses and permits. Find federal license information through the U.S. Small Business Administration. The SBA also offers a local search tool for state and city requirements.
Agricultural Permits – Most states require a nursery stock dealer license to sell propagated horticultural plants. These are issued by departments of agriculture and help regulate the horticulture trade.
Local Business Licenses – Most cities and counties require general business licenses with a fee based on projected revenue. These authenticate the business to operate within zoning parameters.
Building Permits – Constructing a new greenhouse typically requires approval of building plans and architectural requirements like foundation, framing, electricity, plumbing, and occupancy capacity.
irrigation and Water Rights – Installing irrigation systems or sourcing water for the greenhouse will need the approval of local water regulatory agencies. They monitor and control commercial water usage.
Pesticide Application – If applying restricted pesticides, greenhouses may need pesticide operator licenses and special reporting of chemicals used. Improper use of pesticides elicits penalties.
Food Safety – Selling edible produce may require a food facility permit and compliance with food safety practices and inspections.
While the process of applying for all needed licenses and permits may seem daunting, it protects greenhouse owners by ensuring operations adhere to codes and standards for safety, environmental impact, and fair competition. Small business owners require appropriate licensure for greenhouse construction and operation.
8. Get Business Insurance
Operating a greenhouse carries an array of risks that make having proper business insurance coverage essential. The right insurance protects the company's assets and mitigates financial catastrophe if the worst happens.
For example, not having insurance could lead to bankruptcy from events like:
Fire damaging or destroying greenhouses and destroying inventory. Without coverage, repairs and rebuilding would require massive loans or personal savings.
Liability lawsuits if a customer gets injured in the greenhouse or sick from produce. Legal fees and any damages awarded would have to be paid out of pocket.
Theft of expensive growing equipment and materials. The costs to replace stolen items could be prohibitive without insurance reimbursement.
To get insured, greenhouse owners should first evaluate their unique risks based on location, size, inventory value, and other factors. Common policies like property, liability, and crop insurance should be strongly considered. An insurance broker familiar with agriculture can advise the ideal customized plan.
9. Create an Office Space
Having a dedicated office space can provide efficiency and professionalism benefits for a greenhouse operation. An office allows a centralized location for administrative work like payroll, bookkeeping, marketing, and customer service without disruptions.
Home Office
A home office is the most affordable option, utilizing a spare room for about $100 per month in increased utilities and furnishings. This can work well for sole proprietors but offers less separation between personal and work life. Minimal professional ambiance also limits client meetings.
Coworking Office
Coworking spaces like WeWork provide an office environment with business amenities and community networking starting at around $300 per month. Shared spaces allow flexibility to upsize if needed. However, distractions can be high and storage is limited.
Commercial Office
A small standalone office space leased near the greenhouse offers privacy and control. Average prices run $15-$20 per square foot annually, so a 500 sq ft office would cost around $9,000 per year. Onsite office space allows secure onsite storage and isolation from home and coworking noise but requires a separate lease.
Retail Office
For greenhouses with retail elements, office space may be incorporated into part of the greenhouse facility itself. This offers convenience but can distract staff from sales floor duties when doing paperwork.
Virtual Office
Virtual offices using mailing and meeting room services provide a professional address without dedicated space, starting around $100 monthly. However, working from home remains a must with this option.
10. Source Your Equipment
Launching a greenhouse operation requires acquiring all the necessary materials and equipment to support sustainable growth and sales. For new entrepreneurs, sourcing these items affordably can be a challenge. The best options include buying new or used, renting, and equipment financing.
Buy New
Purchasing new greenhouse structure components, heating and ventilation systems, propagation tools, and other gear from a reputable supplier ensures acquiring modern equipment built to last. However, costs for premium items can quickly escalate.
Buy Used
Buying quality used materials through classified ads, online marketplaces like Craigslist, Facebook Marketplace, and eBay, or at auction allows sourcing discounted equipment at a fraction of original retail pricing. Careful inspection is required to assess the remaining lifetime and repair needs.
Rent
Renting equipment needed for short-term or seasonal use preserves capital versus purchasing. Rental tools and lighting commonly run $50-$150 per week depending on the items and duration. Just ensure a rental agreement protects against liability for damage.
Lease
For major investments like greenhouse structures or automated irrigation systems, equipment leasing spreads costs over time while enabling immediate use. Leasing often requires good credit to qualify and monthly payments are extended for several years. But this avoids large out-of-pocket costs to purchase equipment outright.
11. Establish Your Brand Assets
Developing a strong brand identity is crucial for greenhouse businesses to stand out and be remembered by customers in a competitive nursery market. By investing in core brand assets upfront, greenhouse owners establish credibility, professionalism, and visual recognition.
Get a Business Phone Number
Acquiring a unique business phone number through a service like RingCentral enables listing key contact info in all promotions and customer interactions. Dedicated business lines sound more legitimate than personal cell numbers.
Design a Logo
A polished, memorable logo designed through a site like Looka creates an iconic centerpiece of the greenhouse brand. Choose simple plant imagery that reflects products or growing methods. Maintain color, font, and styling consistency across all brand touchpoints.
Print Business Cards
Business cards from Vistaprint make introducing the greenhouse operation to potential partners simple and legitimize owners as industry experts. Cards should be exchanged at trade shows, local events, and sales calls. Equally important is onsite signage so passersby can easily find the greenhouse.
Get a Domain Name
Securing a related domain name for the business website through a registrar like Namecheap allows control over online presence and visibility to prospects searching for local greenhouses. Domains containing the business name or keywords rank higher.
Design a Website
An informational website builder such as Wix empowers the DIY creation of a site that engages visitors and converts them to customers. For more advanced websites, web developers can be hired via freelancing websites like Fiverr to customize functionality.
12. Join Associations and Groups
While starting any business can feel isolating, greenhouse owners can benefit immensely from joining local and online communities to network with industry peers. Tapping into shared knowledge helps avoid pitfalls and propels growth.
Local Associations
Seeking out regional greenhouse associations provides built-in access to trade mentorship. State-level groups like the Florida Nursery, Growers, and Landscape Association offer guidance on licensing, regulations, and best practices specific to each region.
Local Meetups
Attending regular meetups and trade shows fosters face-to-face relationships with other area farmers and suppliers. Sites like Meetup make exploring local agriculture events simple. Trade shows let growers see the latest greenhouse technologies and innovations firsthand while exchanging insights with attendees.
Facebook Groups
Participating in Facebook groups like GREENHOUSE GROWERS and Greenhouses & Gardens connects growers around the world to crowdsource answers for challenges and celebrate successes. With over 10,000 members, advice is always available in these thriving online communities. More niche groups like Greenhouse Hydroponics unite growers using specific methods.
13. How to Market a Greenhouse Business
Implementing ongoing marketing is essential for greenhouse businesses to raise awareness, attract new customers, and ultimately expand revenue. While numerous options exist, focusing on select high-return activities makes marketing success feasible even on a modest budget.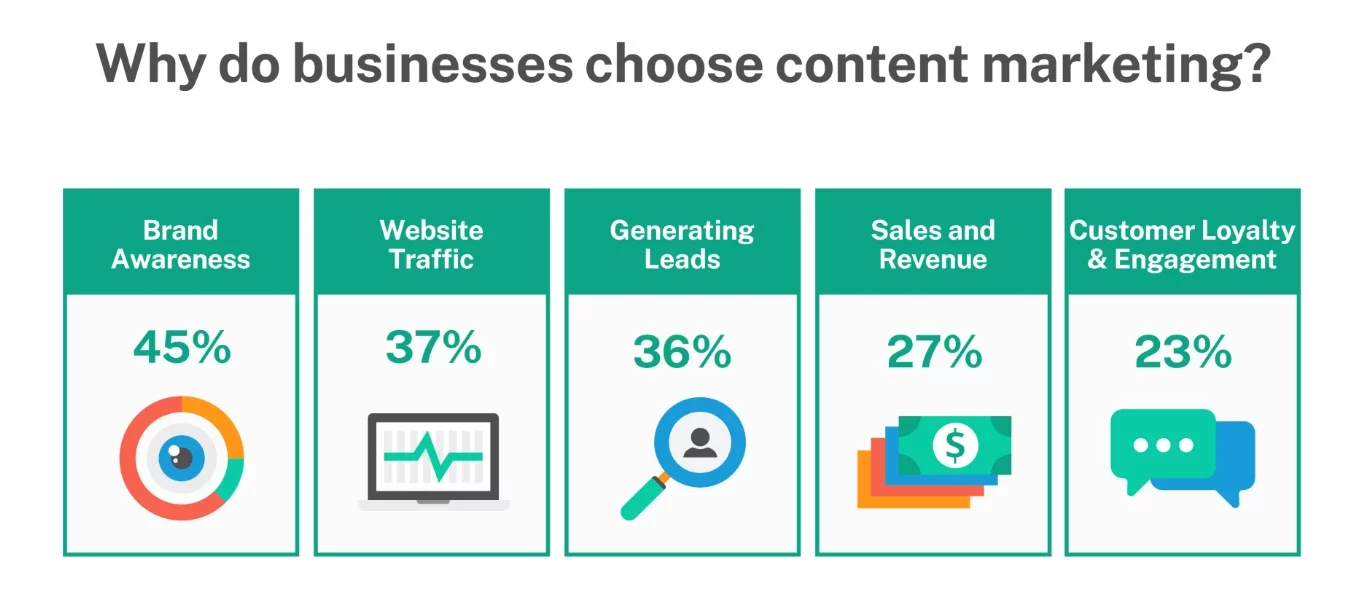 Personal Networking
Tap into your current network and existing customer base. Satisfied customers who organically rave about your greenhouse to friends and neighbors become your best unpaid brand advocates. Consider offering loyalty regulars a discount code to share in exchange for referrals.
Digital Marketing
For digital marketing, several effective options include:
Search ads through Google Ads target nearby customers searching for your products or services. Pay only for clicks vs impression-based ads.
Facebook/Instagram posts showcase products and offers. Highly targetable to relevant demographics and interests.
Email newsletters allow sending announcements, coupons, and content to subscribers. Embed email signup on your site.
Optimizing your website with greenhouse-related keywords drives better search engine rankings. Update meta descriptions for each page.
Posting YouTube tutorials establishes expertise. Teach viewers how to care for popular plants.
Writing blog posts on topical themes like greenhouse maintenance or landscaping attracts web traffic. Promote posts on social media.
Traditional Marketing
For traditional tactics, options like the following connect with local customers:
Distributing flyers and coupons to nearby households introduces your business.
Running radio spot ads on local stations expands reach if budgets allow.
Displaying outdoor banners or billboards along busy roads builds visibility.
Sponsoring community events gets the greenhouse name in front of residents.
Partnering with landscaping companies on joint promotions and cross-sell offerings.
The most effective mix includes digital marketing to drive continual web traffic coupled with select traditional efforts to engage the local community. Over time, your greenhouse can bloom from a small startup to a regional brand.
14. Focus on the Customer
Providing exceptional customer service is crucial for greenhouse owners to create a welcoming, supportive environment that keeps customers coming back year after year. When service is truly helpful, customers become loyal brand advocates.
For example, taking time to provide personalized guidance to each customer on the best plants for their needs and yard conditions makes them feel valued. This expertise transforms a greenhouse from just another nursery to a trusted resource.
Following up post-purchase with tips on care and offering to replace plants that don't thrive turns one-time buyers into lifetime patrons. They appreciate that extra level of attention.
Training staff to be friendly, patient, and attentive to customer questions builds rapport. Simple gestures like helping customers carry purchases to their cars foster goodwill.
Creating an inviting retail space with well-organized displays, sample gardens, and clear pricing communicates quality. Clean and accessible facilities enhance the shopping experience.
Seeking customer feedback through surveys or reviews demonstrates a commitment to continuous improvement. This feedback allows for addressing any pain points.
Providing an exceptional end-to-end customer experience helps greenhouses gain loyalty and word-of-mouth referrals. Investing in customer service pays dividends as the community recognizes your nursery's customer commitment.