Opening and running a floral shop can be a rewarding venture for creative entrepreneurs. There are more than 33,420 floral businesses across the United States, according to IBIS World. From 2022 to 2028, the floral market is projected to grow at a compound annual growth rate (CAGR) of 7.58%.
This guide will walk you through how to start a floral business. From crafting a business plan to marketing your shop, we'll cover steps to help you grow your floral business idea into a thriving company. With hard work and smart strategies, your floral designs can blossom into a flourishing small business.
1. Conduct Floral Market Research
Market research is essential for learning how to start a floral business. It offers insight into local floral designers, popular floral arrangements, and where to source materials for your own flower shop. There are two types of market research, primary and secondary.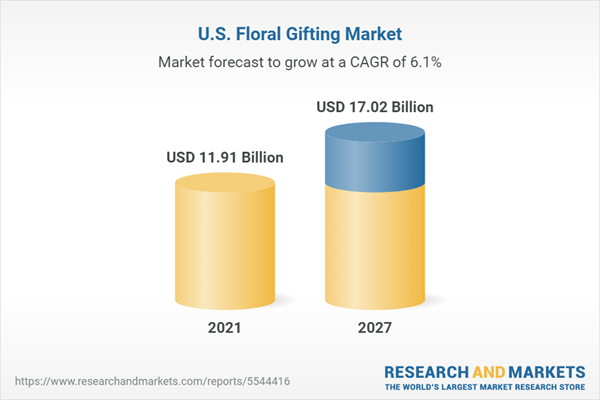 Some details you may learn through flower business market research include:
While the industry is dominated by large wholesalers like 1-800-Flowers, there is ample room for small independent florists.
Independent florists make up 75% of floral businesses and have the advantage of providing customized, high-end floral designs.
Focusing on elevated arrangements and exceptional customer service can help independent shops thrive.
The floral industry does have seasonal sales spikes, with higher demand around major holidays like Valentine's Day, Mother's Day, and Christmas.
Capturing the wedding business is essential for florists.
Online sales present major growth potential for florists.
A shop that integrates e-commerce and leverages digital marketing will be well-positioned to access increasing online demand.
Social media platforms like Instagram can also help florists showcase designs and reach customers.
While running a floral business poses challenges like perishable inventory and seasonal dips, the industry outlook remains strong. For creative entrepreneurs passionate about floral design, the opportunity to turn a small business idea into a thriving, beloved local floral shop has never been brighter.
2. Analyze the Competition
Carefully analyzing your competition is crucial when starting a floral shop. This helps you identify local floral design skills, the best delivery services, which social media accounts are popular, and how many retail florists sell in your area.
Some ways to find information on local brick-and-mortar and online business owners include:
Visit their shops to evaluate customer service and design aesthetics.
Look for gaps you could fill – perhaps no one is offering high-end, couture arrangements.
Research online reviews and social media presence for each competitor.
Reach out to loyal customers and get feedback on what they value most and where competitors fall short.
Search online for local florists and see where their websites and social channels rank in results.
Analyze their website design, user experience, selection, and online ordering functionality.
Set up Google Alerts for each competitor so you stay on top of promotions, events, new products, etc.
Monitor their social media engagement and offerings. Sign up for email lists to evaluate campaigns and specials.
Immersing yourself in local competitors reveals what competitors are and aren't offering. This presents an opportunity to win market share. Performing this competitive analysis gives you data to build your floral business strategically from day one.
3. Costs to Start a Floral Business
Starting a floral business requires careful financial planning and budgeting to cover initial and ongoing expenses. Based on typical costs for a small brick-and-mortar flower shop, here are estimates for key start-up and operational costs to factor into your business plan.
Start-Up Costs
Registering your business legally will require state registration fees ($50-$500 depending on location) and costs for licenses and permits (up to $1,000).
Leasing a retail space for your shop will likely require the first and last month's rent as a deposit, averaging $2,000-$5,000 for a small space.
Shop fittings like flooring, lighting, and decor can range from $3,000-$10,000 depending on the customization.
Essential floral equipment like refrigerators, worktables, and vans or delivery vehicles can total $5,000-$20,000.
Opening inventory and initial flower stock will be around $1,000-$5,000 depending on the varieties and quantities needed.
Starting inventory for non-flower supplies – vases, ribbons, flower food, etc. – will be about $500-$2,000.
Design tools like floral shears and arranging equipment may cost around $200-$500.
Initial office supplies, printed marketing materials, website development, and other administrative expenses will likely total around $1,000-$3,000.
Including a small buffer for miscellaneous costs, total start-up funds from $15,000-$50,000 will be needed when first launching a floral business. This covers the key upfront investments to open a shop and be ready for operations on day one.
Ongoing Costs:
Fixed monthly expenses like rent and utilities will likely range from $1,000-$4,000 depending on location and shop size.
Regular wholesale flower orders to replenish inventory will average $2,000-$10,000 per month, making flowers your highest recurring cost.
Employee payroll including the owner's salary for a small shop with 1-3 staff will typically be $4,000-$12,000 monthly.
Vehicle costs like gas, maintenance, and delivery van leases may be $500-$2,000 monthly.
Basic shop maintenance, regular marketing efforts, insurance premiums, and other fixed overhead together usually total $1,000-$3,000 per month.
Variable periodic costs like seasonal inventory spikes for big flower holidays and special event showcases can add $3,000-$8,000 in extra expenses at peak times throughout the year.
In summary, average ongoing monthly costs will likely range from $10,000-$30,000 for a small floral business. Careful financial planning and cost control measures are essential for covering these recurring operational expenses and remaining profitable over the long term when starting a flower shop.
4. Form a Legal Business Entity
When starting a floral business, one key legal decision is choosing your business structure. The four main options each have distinct advantages and disadvantages for a flower shop owner to consider.
Sole Proprietorship
This is the simplest and most common structure for small businesses with one owner. You and the business are legally the same entity for tax and liability purposes.
Pros: Easy and inexpensive to set up. You have complete control over operations and get to keep all profits. Minimal paperwork compared to other entities.
Cons: Unlimited personal liability – your assets are at risk if sued. Limited ability to raise investment capital. All are taxed as personal income.
Partnership
Two or more co-owners share management duties and profits in a partnership. You must draft a partnership agreement outlining each partner's rights and responsibilities.
Pros: Easy to establish and offers flexibility in structuring. Can combine complementary skill sets between partners. Shared startup costs.
Cons: Joint and individual liability for debts/lawsuits. Profits are passed through to partners and taxed personally. Potential for disputes between partners.
Limited Liability Company (LLC)
This hybrid entity limits owners' liability and allows pass-through taxation. Owners have flexibility in the management structure.
Pros: Liability protection for personal assets. Retain pass-through taxation benefits. Gain credibility with LLC designation. Easy to add owners or attract investors.
Cons: More complex formation process and paperwork than a sole proprietorship. Taxed on business and personal returns.
Corporation
Corporations are separate legal entities from owners and require significant formalities. Ownership is through stock shares.
Pros: Limited liability for shareholders. Ability to sell shares and raise capital. Separate business and personal taxes.
Cons: Most extensive legal requirements. Double taxation on both corporate and personal returns. Less flexibility in operations.
5. Register Your Business For Taxes
One key task when forming your floral business is obtaining an Employer Identification Number (EIN) from the IRS. This unique identifier is like a social security number for your business.
An EIN is required to open business bank accounts, apply for licenses and permits, hire employees, and file taxes for your company. Sole proprietors can use their SSNs, but an EIN adds credibility and separates your business and personal finances.
Thankfully, obtaining an EIN is quick and free through the IRS website. You can apply online and get your EIN instantly. Follow these steps:
Navigate to the EIN Assistant and select View additional types including Sole Proprietor.
Choose your business structure and enter basic information about your company.
Select Online Application and provide your personal identifying details when prompted.
Review your information, and apply to instantly receive your company's EIN.
Print or save the confirmation notice containing your new EIN for your records.
In addition to your federal EIN, contact your state revenue or taxation department about obtaining a tax ID number for collecting sales tax. Submit sales tax registration forms and follow your state's requirements for remitting sales tax on floral transactions.
With your federal and state business tax IDs in place, you can fully operate legally and above board. Taking these key steps lays the compliance groundwork for your floral business.
6. Setup Your Accounting
Careful accounting right from the start is crucial for floral business success and avoiding major headaches with the IRS. Proper bookkeeping gives you financial clarity and control as your shop grows.
Accounting Software
Getting organized with accounting software like QuickBooks streamlines recording income, expenses, inventory, and taxes. Linking QuickBooks to your business bank accounts and credit cards automatically imports transactions for simplified bookkeeping. The software produces financial statements and tracks common floral costs like flowers, vases, payroll, rent, etc.
Hire an Accountant
While programs like QuickBooks automate much of the process, working with an accountant is still recommended. A bookkeeper can provide monthly reconciliation to ensure your accounts are accurate. They can advise on setting up payroll, sales tax collection, and other financial compliance.
Come tax season, an accountant will be invaluable in preparing and filing your business taxes. The average cost is $200 to $500 for tax prep services. For optimal IRS protection, have your accountant review your books quarterly and prepare fiscal year-end filings.
Open a Business Bank Account and Credit Card
Keeping business and personal finances completely separate is also critical. Open a dedicated business checking account and apply for a small business credit card using your company's information and EIN. Business cards consider factors like business age, revenue, and owner credit score in setting credit limits.
7. Obtain Licenses and Permits
Navigating license and permit requirements is crucial when starting a floral shop to legally operate and avoid headaches down the road. The U.S. Small Business Administration describes federal license requirements. The SBA also offers a local search tool for city and state permit requirements.
Business License
Your state or city will require a general business license to formally register your floral company. This verifies basic information about your business for tax purposes and demonstrates you are compliant with local regulations. Business license fees are typically under $100 annually.
Seller's Permit
A seller's permit or resale certificate allows you to purchase wholesale flowers and supplies without paying sales tax. You will instead collect sales tax from floral customers to remit to the state. Seller's permits are obtained through your state revenue department.
Food Establishment Permit
If selling edible arrangements or conducting any food preparation onsite, you will likely need a food establishment permit for health and safety regulations. These are granted by your county health department and require the following codes for sanitation, storage, prep, etc.
Commercial Vehicle Registration
Operating any company vehicles like delivery vans will necessitate obtaining commercial license plates and registration through your state DMV. This classifies them as commercial vehicles driven for business purposes.
Trade Name Registration
If using a business name different than your legal name, register your floral shop's trade name or DBA with the county or state. This protects your business name and prevents others from using it.
8. Get Business Insurance
Here is an overview of the importance of business insurance for a floral shop and how to obtain coverage:
Insuring your floral business protects against unexpected catastrophes that could devastate your company. The right policies safeguard your shop from the substantial losses that come with risks like:
Liability claims if a customer is injured on your premises and sues
An electrical fire that destroys your store and all inventory
Theft of your delivery van critical for orders
Without insurance, any of these scenarios could lead to hundreds of thousands in damages and force you to shut down. Business insurance provides a safety net to help keep your shop afloat.
Typically needed policies include:
General liability – Covers injury and property damage claims
Property – Protects business assets like equipment and inventory
Commercial auto – Safeguards vehicles used for deliveries
Business owner's policy – Bundles common coverage
To get insured, first, assess your risks and required coverage amounts. Compare quotes from providers like Progressive, Travelers, and The Hartford. Apply with detailed information on your business operations, assets, and needs. Set up payments to maintain continuous coverage.
With the right policies in place from the start, you gain peace of mind knowing your floral business is protected from the unpredictable.
9. Create an Office Space
Having a dedicated office provides a centralized hub for handling the administrative tasks involved in running a floral shop. An office is useful for bookkeeping, designing arrangements, client meetings, and overall business management.
Home Office
A spare room or corner of your home converted into a home office is a cost-effective option. It allows easy access to your files, computer, and desk space for floral admin work. However, home offices can present distractions and make separating work/life difficult. The cost for basic setup is around $500 to $2,000.
Coworking Space
Shared coworking spaces like WeWork provide an affordable office alternative. Open desk rentals offer professional meetings and work areas without the cost of solo offices. Coworking spaces foster networking opportunities but can be noisy. Average monthly fees are $200 to $500.
Retail Office
For florists with a storefront, an onsite office in the back of the retail space can enable efficient oversight of the sales floor. An in-store office allows seamless multitasking yet offers little isolation. Build-out costs vary based on size and features.
Commercial Office
Leasing traditional office space in a commercial building lends legitimacy and professionalism to meetings. While most expensive, commercial offices provide the most privacy in a traditional dedicated office environment. Average monthly office rentals range from $1,000-$5,000 on up.
10. Source Your Equipment
A key step in launching a floral shop is acquiring the necessary materials and equipment to create beautiful arrangements. From floral coolers to vans for delivery, here are top options for sourcing the essentials through buying new, buying used, renting, or leasing.
Buying New
While more expensive upfront, purchasing brand-new equipment from suppliers ensures optimal condition and warranty coverage. Items like refrigeration units, flower processing tables, and arranging tools are commonly bought new. Florist-specific online stores offer wide selections. Expect costs of $5,000 to $20,000 buying all new.
Buying Used
Sourcing gently used materials through auction sites, Craigslist and Facebook Marketplace can yield major savings. Delivery vans, office furniture, and decor elements are often found in good shape secondhand. Inspect carefully before purchasing and factor in potential repair costs.
Renting
Renting equipment as needed allows flexibility without huge upfront costs. Consider renting a floral cooler for a large wedding order or extra vans during peak holidays. Florist rental companies offer specialty equipment like greeting card displays and event décor items. Average rental fees range from $50 to $500 per day.
Leasing
Leasing essential long-term equipment also spreads costs over time. Many florists lease delivery vans for consistent access without a huge one-time vehicle purchase. Expect monthly lease fees of $200 to $500 depending on the asset.
11. Establish Your Brand Assets
Defining your floral brand with visual assets and marketing materials is key to attracting customers and being remembered. A recognizable brand identity elevates your flower shop in a crowded market.
Getting a Business Phone Number
A dedicated business phone number lends legitimacy versus relying solely on a personal cell phone. Providers like RingCentral offer toll-free and local numbers with call management features ideal for small shops. Expect around $30 per month for a business line.
Creating a Logo and Brand Assets
A polished logo crystallizes your brand image and appears on marketing materials. For florists, botanical logos, monograms, or hand-drawn style marks are fitting. Services like Looka let you generate and customize affordable logos.
Pair your logo with brand assets like colors, fonts, and graphics to integrate your visual identity across platforms. These cohesive elements boost brand recognition.
Creating Business Cards and Signage
Business cards featuring your logo, store hours, and contact info are invaluable for networking and referrals. Vistaprint makes easy and affordable ordering. Shop signage and vehicle branding also expand visibility.
Purchasing a Domain Name
Secure an intuitive .com domain name for your flower business's website. Short, brandable names are best – avoid hyphens and numbers. Use domain sites like Namecheap for affordability and ID protection.
Building a Website
Every floral business needs an informative website to highlight arrangements, services, and online ordering. Options include using DIY website builders like Wix or hiring a freelance web developer through Fiverr to design a custom site. Expect costs of $500 to $5,000 depending on features.
With polished brand assets and materials, your distinct floral identity stands out in a crowded industry.
12. Join Associations and Groups
Tapping into local networks and industry groups is invaluable for a new floral business to gain insider knowledge, clients, and community support.
Local Associations
Joining regional floral or small business associations provides built-in connections with other local entrepreneurs. The Floral Association of the Rockies and Washington Florists Association offer networking, marketing resources, and industry advocacy. Annual dues average $100 to $200.
Local Meetups
Attend small business meetups and floral trade shows through sites like Meetup to make connections. Chat with other florists about supplier tips, workshop best practices, and stylizing trends. Bring business cards and samples to build relationships.
Facebook Groups
Engage in industry discussions and advice-sharing by joining Facebook Groups for florists like Small Business Networking Community and Florist Business Group. Share your work and gain valuable feedback.
13. How to Market a Floral Business
Implementing an effective marketing strategy is essential for any new floral business to gain visibility and attract an initial customer base to expand through referrals and retention.
Your Network
Start by tapping your personal and professional network by sharing your new floral business launch on social media and requesting introductions to connections who may need floral services. Offer discounts or free delivery to incentivize initial business.
Satisfied clients are your best asset for organic referrals and word-of-mouth marketing. Delight customers by exceeding expectations and following up for feedback. Offer a referral bonus of 10% off their next order to entice happy customers to tell friends and family.
Digital Marketing
Ongoing digital and traditional tactics should focus on engaging potential new local customers:
Digital Marketing Ideas:
Google Ads targeting flower shoppers in your region
Facebook and Instagram ads focused on occasions and holidays
Create a YouTube channel with floral care tips and arrangement tutorials
Blog about popular floral themes like weddings and seasonal flowers
Email marketing to announce new products and promotions
Traditional Marketing
Traditional marketing is also important, whether you're opening a brick-and-mortar shop or a business online. Your online store can use traditional advertising such as:
Print flyers distributed to local businesses like event venues and wedding planners
Direct mail postcards showcasing floral designs and shop info
Radio ads on local stations describing offerings and specials
Newspaper ads in event calendars and wedding announcements
Billboard showcasing seasonal arrangements or holiday delivery
While digital channels offer valuable exposure, don't overlook creative traditional options – a multi-channel strategy maximizes reach in your target market. With consistent, strategic marketing, your floral business can blossom.
14. Focus on the Customer
Providing an incredible customer experience is pivotal for any floral business to drive loyalty, retention, and referrals. In an industry reliant on delivering joy, customer service carries even greater importance. Some ways to increase focus with your flower arrangements include:
Go above and beyond to wow clients from your very first interaction.
Be readily available to answer questions and make recommendations as they select arrangements and gifts.
Keep clients delighted throughout the design process by sending photo updates and incorporating their vision.
Execute seamless delivery with perfectly packaged, timely orders.
Follow up post-delivery to ensure utter satisfaction.
Include care instructions and your contact info for reorders or addressing any issues.
Leverage satisfied customers as your best asset.
Incentivize referrals through discounts on their next purchase.
Gather testimonials to build social proof.
Exceptional service turns one-time flower buyers into recurring clients who refer friends and family, fueling your floral business growth. Care deeply about each customer's experience and your reputation for outstanding arrangements and care will blossom.