According to Business Research Insights, the global craft market could reach $74,457.88 million by 2031. Since it hit $44,120 million in 2021, the craft market is estimated to grow at a compound annual growth rate (CAGR) of 5.4%. This makes the arts and crafts market a lucrative option for new entrepreneurs.
Whether you want to sell your creations online or open up a small brick-and-mortar store, starting a craft business allows you to make money doing something you love. You get to set your schedule and be your boss. Plus, with the right strategies, you can build a brand that stands out from the competition and attracts a loyal following of customers.
In this article, you'll learn step-by-step how to start a craft business. From choosing a business structure to marketing your products, we'll cover everything you need to know to transform your handmade hobby into a successful venture.
1. Conduct Craft Market Research
Market research is crucial to learning how to start a craft business. It offers insight into successful craft business services, current trends, market saturation, and more. To build a realistic craft business plan, you'll need to use primary and secondary research.
There are several factors driving growth in the craft industry:
The rise of e-commerce and sites like Etsy have made it easier for crafters to find a broad customer base online.
Social media enables crafters to market their products and build an audience organically.
Consumers increasingly want unique, handmade, and customizable products with a story behind them. The DIY ethos has gained mainstream appeal.
Sustainability and ethics matter more to buyers. Many prefer to support small, local artisans over mass retailers.
While the market is competitive, several opportunities exist for successful online craft business owners:
Focusing on a niche style or product can help differentiate your brand.
Offering virtual craft classes and workshops can create an additional revenue stream.
Partnering with other local artists and makers can help cross-promote.
Consider an e-commerce plus brick-and-mortar hybrid model to get the benefits of both.
Using digital marketing and social media to tell the story behind your products and processes.
Starting a craft business today provides huge potential to tap into the growing demand for artisanal, handmade goods. With the right product, branding, and marketing strategies, craft entrepreneurs can build sustainable ventures that stand out in this thriving industry.
2. Analyze the Competition
Thoroughly analyzing the competition is crucial when starting any business, and craft ventures are no exception. Here are some tips on assessing competitors both in your local area and online.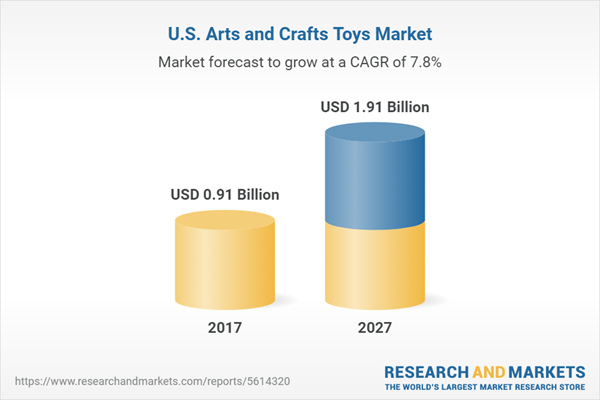 For brick-and-mortar competitors, start by identifying other craft shops within a 15 to 20-mile radius. One way to better understand what it takes to create a successful online craft business is to learn about competitors.
Use these methods to better understand your competition.
Visit their stores and take notes on their product selections, pricing, store layout, promotions, and customer service.
Look at their social media and websites to see how they market themselves. This will give you an idea of what your potential customers are already buying locally.
Evaluating online competitors can begin on marketplaces like Etsy and Amazon Handmade where you plan to sell.
Look at top sellers in your product category and analyze listings with 50 reviews.
Make notes on pricing, product photography, descriptions, and shop branding. Look at their production capabilities.
Search for competitors selling through their websites. Look at their SEO, product offerings, website design, email marketing, and social media presence.
Review their traffic sources, engagement levels, and conversion rates using tools like SimilarWeb and Google Analytics.
Compiling notes on competitors across all these channels will illuminate what is selling well. It also helps benchmark your capabilities and plan how to excel in areas like photography, branding, and customer service. Analyzing the competition is a key first step in crafting your business strategy.
3. Costs to Start a Craft Business
When starting a craft business, there are a variety of one-time start-up costs to consider before you can begin selling your products.
Start-up Costs
Business Registration Fees – Expect to spend around $100-$800 to formally register your business as an LLC or corporation depending on your state. This includes paperwork and filing fees.
Equipment – For crafting, this could include sewing machines, jewelry-making tools, kilns, printing equipment, etc. Expect to invest at least $500-$2,000 on the key equipment needed for your type of craft.
Website – Developing a website to sell your products online will cost around $200-$1500 depending on complexity. This assumes a DIY site builder vs. hiring a web developer.
Branding – Logo design, branding, and packaging design can cost $500-$2,000 if hiring professional help.
Inventory – Initial inventory of materials and supplies to make enough products to open can cost anywhere from $1000-$5000 depending on your craft.
Real Estate – The average cost of commercial real estate for a small retail space is $15-$30 per square foot per month. Plan for 500-1000 sq ft for around $750-$3000 per month.
Insurance – General liability insurance typically costs $30-$150 per month depending on industry risk. Product liability insurance may also be required.
Licenses & Permits – Local business licenses average $50-$500 per year. Seller's permits for sales tax range from $10-$800 annually.
In addition to one-time start-up costs, online craft business owners also face a variety of ongoing monthly and annual expenses.
Ongoing Costs
Rent – If in a retail space, rent of $750-$3000 per month. Even home-based businesses should factor in utility costs.
Loan Repayment – Monthly repayments on small business loans, if secured, range from $100-$500 on average.
Inventory Costs – Replenishing materials and supplies for production will be an ongoing cost, likely $200-$1000 per month depending on volume.
Employee Wages – If hiring staff, wages plus payroll taxes and workers comp could cost $2,500+ per month per employee.
Selling Fees – Marketplace fees like Etsy charge $0.20 per listing plus 3.5% of each sale. Budget 5-10% for total selling costs.
Marketing – Budget for paid advertising and marketing costs like social media ads at about $300 per month early on.
Transaction Fees – Credit card processing and other transaction fees add 1-3% per sale.
Taxes – Federal and state quarterly income taxes, workers comp, unemployment insurance, etc. will need to be budgeted for.
Shipping Supplies – Budget around $100-$300 monthly for shipping materials like boxes, tape, labels, etc.
Careful forecasting of both start-up and ongoing costs ensures crafting business owners are financially prepared for the investment required to establish and sustain their venture. Building out a detailed 12-to-month budget is highly recommended before launching.
4. Form a Legal Business Entity
When starting a craft business, one of the first legal decisions is choosing your business structure. To start a craft business legally, you must choose from a sole proprietorship, partnership, limited liability company (LLC), or corporation. The four main options each have pros and cons to weigh:
Sole Proprietorship
This is the simplest structure where you and the business are one entity. No formal registration is required beyond licenses.
Pros: Easy and inexpensive to set up. You retain complete control and get all profits. Minimal paperwork.
Cons: You are personally liable for all debts and obligations. No separate business identity. Difficult to raise investment capital. Limited options for taxes and growth.
Partnership
A partnership is formed when two or more people share ownership of a craft business. You can divide management duties, skills, and investment costs.
Pros: Easy to establish with a partnership agreement. Shared capital, workload, and abilities.
Cons: Partners are jointly and severally liable. Disagreements can dissolve the business. Profits are passed through to personal taxes.
Limited Liability Company (LLC)
An LLC combines aspects of partnerships and corporations. It limits personal liability and allows more flexibility for profits, losses, and operation.
Pros: Liability protection for owners. Separate business identity. Ownership can be easily transferred. Less paperwork than a corporation.
Cons: Requires more startup paperwork and fees than sole proprietorships. Profits directly pass through to your taxes.
Corporation
A corporation is a separate legal entity from its owners. Shareholders own stock rather than having direct ownership.operations
Pros: Personal assets are shielded from corporate liabilities and debts. Additional options for funding through investors.
Cons: Most complex and expensive entity to set up and maintain. Double taxation on profits unless organized as an S-corp. Significant legal paperwork.
5. Register Your Business For Taxes
One key legal task when starting a craft business is obtaining an Employer Identification Number, commonly known as an EIN. This unique identifier is used by the IRS to track tax obligations for business entities.
An EIN is required for any craft business structured as an LLC, partnership, or corporation. It also allows you to open business bank accounts. An EIN is needed even if you only plan to sell crafts online as a business owner.
Applying for an EIN is free and can be done entirely online via the IRS website.
The process only takes about 15 minutes. You will need to provide basic information about your business entity such as name, address, and ownership details.
To complete the EIN application:
Go to the IRS EIN Assistant and select the option to "Apply Online Now"
Choose your entity type and enter the legal name/address for your business
Select "View Additional Types, Including Tax-Exempt and Governmental Organizations"
Choose Sole Proprietor, Partnership, or Corporation based on your business structure
Specify if you want the EIN for banking purposes and submit your contact details
Review all entries to ensure accuracy before submitting the application
Once submitted, you will receive your EIN immediately. This number should be included on all tax paperwork and government forms related to your craft business.
You will also need to register with your state revenue department to obtain any required seller's permits, sales tax IDs, and business licenses. These can be applied for on your state government's website.
6. Setup Your Accounting
Proper accounting is crucial for craft businesses to track expenses, manage cash flow, and remain tax-compliant. With so many potential deductions for supplies, equipment, home office use, and more, having organized records will optimize your tax liability.
Accounting Software
Using small business accounting software like QuickBooks can automate the categorization of income and expenses when synced to your business bank accounts and credit cards. Features like invoicing, inventory management, and financial reporting save significant time. Expect costs of $10 to $50 per month.
Hire an Accountant
For optimal oversight, partnering with an accountant as your bookkeeper provides an extra layer of financial expertise. They can handle tasks like reconciling accounts, producing monthly profit and loss statements, and identifying potential write-offs. This ongoing service averages $100-$300 per month but ensures accuracy.
Open a Business Bank Account
Keeping business and personal finances completely separate is key. Have a dedicated business checking account and credit card solely for craft business purposes. This makes tracking deductible expenses simple while protecting your finances should the business struggle.
Apply for a Business Credit Card
Applying for a small business credit card also helps build credit history and provides flexibility in financing larger purchases. Limits are based on both personal and business credit scores. Have your EIN ready to include on the application.
7. Obtain Licenses and Permits
Before opening your craft business, it is crucial to ensure you have obtained all required local, state, and federal licenses and permits. Check with the U.S. Small Business Administration for federal requirements. The SBA also offers a local search tool for state and city permits.
One of the first permits you'll need is a business license from your city or county government. These require completing an application and paying a small fee, typically under $100 annually. Business licenses demonstrate you have approval to operate within that jurisdiction.
If selling products in-person or online across state lines, you will also need a seller's permit. This grants authority to collect sales tax from customers and remit to the state. Permit fees vary but expect $10 to $800 per year depending on location. Some states may combine this with a sales tax ID number.
For any business with a physical retail space, commercial zoning permits and occupancy permits will be required from your local zoning board. These confirm your business is allowed under current zoning rules and meets building codes for safety.
If producing food products, you must register with the U.S. Food and Drug Administration (FDA) which oversees safety regulations. There is no cost but you will need to comply with rules on packaging, labeling, and food handling. Specific certifications may be needed as well.
Businesses with employees also need both federal and state tax IDs to process payroll. State departments of labor can provide details on requirements. You may need to carry workers' compensation insurance and unemployment insurance depending on state law.
8. Get Business Insurance
There are risks involved in turning crafting from just a hobby to a full-on crafts business. Obtaining adequate business insurance is highly recommended for craft ventures to mitigate risk. Policies protect against losses that could otherwise devastate your company.
General liability insurance covers third-party bodily injury, property damage, and legal defense costs if customers ever sue your business. Product liability protects against claims directly related to product defects or harm. For crafts, these policies average $30 to $150 per month.
Going without coverage can have severe consequences. A customer injured by an unsafe product could sue you for bankruptcy. A defective candle could cause a fire that destroys your entire inventory. You could face huge losses if a pipe breaks in your studio and ruins equipment.
To get insured, first, assess your risks and required coverage levels. Compare quotes from providers like Hiscox, The Hartford, and Travelers. Apply for general liability, product liability, property/casualty, and other relevant policies. Have your business registration, licenses, and financial details ready.
The application process includes:
Selecting an insurance provider based on coverage, reputation, and premiums.
Completing their small business insurance questionnaire in detail.
Providing any supplementary documentation requested.
Make your first premium payment to activate policies.
Reviewing policy documents to ensure adequate protection.
With insurance secured, craft businesses gain peace of mind knowing they have a safety net against unexpected catastrophes that could otherwise sink their company.
9. Create an Office Space
Having a dedicated office space provides craft businesses room for essential tasks like packaging orders, managing inventory, and handling administration work. It also projects a professional image when meeting clients.
Home Office
Converting a spare room into a home office is cost-effective, with no rent needed beyond increased utility costs. It offers convenience and flexibility for crafters working solo. However, it can be distracting to balance professional and personal lives in one space.
Coworking Space
Coworking spaces like WeWork provide an affordable office environment by renting access to shared amenities and workspace. For $200 to $500 per month, you can gain a collaborative community and professional atmosphere without the cost of commercial real estate. It also accommodates growth.
Retail Shop
For crafters selling products locally, combining a small retail space and a back office area can be the ideal setup. Storefronts build visibility and walk-in traffic while allowing room for inventory and order fulfillment. Average retail rental rates range from $15 to $30 per square foot.
Commercial Office
Leasing dedicated office space in a business complex provides the most privacy and room for significant inventory or multiple employees. However, leases average $20 to $35 per square foot with additional buildout, utility, and maintenance costs. Only recommended once established.
10. Source Your Equipment
Craft entrepreneurs need reliable access to quality materials and equipment to produce their products. Equipment depends on the types of crafts you produce and how you sell/ship them.
Here are some options for sourcing these startup necessities:
Buying New
Purchasing brand-new equipment from specialty retailers allows you to get precisely what you need while covered by warranties. Look for deals at stores like Michaels, Jo-Ann Fabrics, Blick Art Materials, and Woodcraft. Expect higher costs but longevity from new equipment.
Buying Used
Saving money by purchasing used equipment is common among crafters. Scout deals on Facebook Marketplace, Craigslist, eBay, and Nextdoor. Also check for used equipment at consignment stores, auctions, estate sales, and liquidation centers. Be prepared to repair or restore equipment.
Renting
Renting equipment on a short-term basis provides access without a large upfront investment. Many retailers offer equipment rentals for fees ranging from $25 to $150 per day. This allows you to test tools before purchasing. Renting extra equipment helps handle temporary production peaks as well.
Leasing
Leasing essential equipment through dealerships or third-party leasing companies is a fixed monthly expense that can preserve capital. Typically 12 to 36-month terms with buyout options. Useful for large machinery, but confirm lease terms fit your needs first.
11. Establish Your Brand Assets
Developing a strong brand is crucial for craft businesses to stand out and attract loyal customers. Some key assets to focus on include:
Getting a Business Phone Number
A professional phone number establishes credibility and provides customers with an easy way to reach you. Cloud-based providers like RingCentral offer virtual phone services with vanity numbers, call routing, voicemail, and more for $20 to $100 per month.
Creating a Logo and Brand Assets
A polished logo and visual identity help craft businesses build memorability and recognition. Services like Looka makes logo design quick and affordable at $20 to $100.
Complement your logo with branded colors, fonts, patterns, and other elements that reinforce your visual style across marketing materials, packaging, etc. Maintain consistency for maximum impact.
Creating Business Cards and Signage
Business cards serve as convenient "leave-behinds" when networking, selling at fairs, or speaking with prospective wholesale partners. Order professional cards showcasing your logo, website, and contact info from printers like Vistaprint for as low as $10 for 500 cards.
Signage with your logo and branding helps drive traffic and sales. Window, sidewalk, and interior signs start around $50.
Purchasing a Domain Name
Securing a short, memorable .com domain builds your web presence. Check name availability with Namecheap and buy for $10 to $15/year. Incorporate your business name and keywords relevant to your craft.
Building a Website
A website establishes an online hub for your business and e-commerce shop. Options include DIY builders like Wix costing $5-$50 monthly, or hiring a web developer on Fiverr for $500 to $5,000 or more.
12. Join Associations and Groups
Joining relevant local organizations provides craft businesses with invaluable connections and resources.
Here are some options to consider:
Local Associations
Industry associations like the American Craft Council and local chapters offer networking, education, and marketing support. Joining grants access to trade shows, seminars, and membership directories to connect with fellow artists and makers. For example, the Texas Commission on the Arts. Membership fees vary but average $50 to $100 annually.
Local Meetups
Attending meetups and trade shows allows craftspeople to interact face-to-face with others in their community. Sites like Meetup make finding local events easy. Look for maker fairs, craft shows, studio tours, classes, and niche meetups to showcase work and gain insights from peers and buyers.
Facebook Groups
With over 1 billion users, Facebook hosts countless special interest groups relevant to crafters. Search for terms like "[City] Makers", "Handmade Crafts", or more specific interests to find communities. Larger groups like Small Craft Business Networking – USA and Handmade Craft & Business Network offer discussions and advice amongst thousands of fellow entrepreneurs.
13. How to Market a Craft Business
Implementing an effective marketing strategy is essential for craft businesses to gain visibility and grow their customer base.
Personal Network
To start, tap into your existing network and focus on delighting early customers. Offering discounts or free items in exchange for reviews, referrals, or social media posts can generate word-of-mouth buzz. For example, provide a 10% discount code for every new paying customer they refer.
Digital Marketing
Run Google Ads with targeted keywords, location, and audience filters to promote your site, products, or grand opening to local searchers.
Use Facebook and Instagram ads to share visually engaging posts that highlight your products and story. Target by interests like DIY, handmade, and specific crafts.
Start a YouTube channel creating tutorials, product demos, and vlogs showing behind-the-scenes of your process and business.
Write blog posts with SEO-optimized titles focused on your products and expertise. Include how-tos, gift guides, and inspirational ideas.
Leverage Pinterest to curate eye-catching boards showcasing products. Link pins back to your site.
Share exclusive offers and previews through email and text marketing providers like Mailchimp.
Traditional Marketing
Design postcards and flyers to distribute at local shops, fairs, and community boards. Include a special offer.
Take out affordable ads in local newspapers and magazines focused on arts, shopping, and events.
See if you can donate a product or gift certificate to silent auctions at nearby fundraisers. Include promo materials.
Partner with complementary local businesses for cross-promotions. Offer packages or joint events.
Invest in billboards or radio spots on stations your target audience listens to if the budget allows. Tailor copy and offer to medium.
Blending digital and traditional methods that feel authentic will maximize your reach as a craft business and nurture an engaged community around your products and brand. Test different ideas to see what resonates.
14. Focus on the Customer
Providing exceptional customer service is crucial for craft businesses to nurture loyalty and build a profitable business. When you make each buyer feel valued, they become powerful evangelists. Some ways to improve customer focus in your own craft business include:
Include handwritten thank you notes with each order, which takes little effort but leaves a lasting impression.
Offer timely responses to questions and customized service that shows you care.
Include gifts like stickers or earrings with purchases over a certain amount.
Follow up to see if they have any feedback on your products.
Aim for quick shipping, responsiveness across communication channels, and constantly impressing customers with your service-oriented mindset.
Satisfied buyers are likely to leave glowing reviews, repurchase regularly, and recommend you to friends and on social media. This organic reach through word-of-mouth referrals is invaluable for craftspeople.