Stickers are big business. The global die-cut sticker market is projected to reach $422.41 million by 2028. The compound annual growth rate (CAGR) is 4.7% from 2022 to 2028, according to Industry Research.
This major market growth presents a lucrative opportunity for aspiring entrepreneurs. If you have creative ideas and business savvy, starting your own custom sticker company could be a profitable endeavor. With some startup funds, equipment, and elbow grease, you can tap into the huge demand.
In this guide, we'll talk about how to start a sticker business. Topics include sourcing supplies for printing stickers, marketing options, EIN registration, competitive analysis, customer focus, and more. Here's everything you need to know to start a successful sticker business.
1. Conduct Sticker Market Research
Market research is a beneficial tool for all new businesses selling stickers. it tells you about popular products in your industry, such as vinyl stickers, bumper stickers, and labels. There are two types of market research when you open your own sticker business, primary and secondary.
Primary research is custom sticker business research you conduct yourself. It might involve polling local consumers about which sticker designs they like best. Secondary research is custom sticker printing research conducted by a third party. It might involve collecting statistics from government or marketing websites.
Some things to discover during market research include:
Top sales locations: Regionally, Asia Pacific accounted for the largest share of the global sticker market. North America and Europe present major growth opportunities.
Target market: When it comes to end-users, food and beverage, consumer durables, pharmaceuticals, and retail lead the pack.
Growth opportunities: Despite market saturation from large players, there are still opportunities for small and medium businesses to carve out a niche.
Industry trends: Customized short-run sticker orders are on the rise as businesses want tailored branding solutions. Environmentally friendly and sustainable printing is also a major emerging trend.
By offering customization, unique die-cut designs, and eco-friendly production, startups can gain market share. The diverse range of end-uses for stickers also provides opportunities to serve many different customer segments.
2. Analyze the Competition
Thorough competitive analysis is crucial when launching a new sticker venture. First, identify direct competitors that produce and sell stickers online that target the same customers in your geographic area. Search industry databases like Hoovers and IBISWorld for listings.
Some ways to scope out the customer sticker printing competition include study websites and social media presence.
Analyze pricing, product offerings, brand messaging, and visual aesthetics.
Examine online customer service reputation via review sites like Yelp and Google.
Visit retail locations if applicable.
Talk to employees to gain insider intelligence.
Assess foot traffic and purchase volume.
Observe customers and what engages them.
Research competitors' industry certifications.
Search press releases and news articles mentioning competitors.
Study content strategies through blogs, videos, and social media.
Analyze SEO optimization and keyword targeting.
Tracking all this ongoing intelligence will inform your own business and marketing plans. It highlights gaps, opportunities, and differentiators. With in-depth competitor analysis, you can craft strategic positioning and competitive advantages as a startup sticker brand.
3. Costs to Start a Sticker Business
To start a sticker business, there are costs involved. To open your sticker shop takes one-time startup costs and ongoing expenses. Let's break these down further.
Start-up Costs
Starting a sticker business entails various upfront costs, including:
Registering your business: $50-$100
Zoning permits: $200-$500
Legal and tax consultation fees: $1000
Equipment: $10,000-$30,000 for a basic model
Supplies: $5,000 to $10,000 for sticker paper, ink, graphic design software, laminators, and cutting machines
Leasing a retail space: $15-$30 per square foot monthly
Starting inventory: $2,000-$5,000 depending on volume
Initial marketing efforts: $3,000-$10,000
Employees: $15/hour costs $1,200 per month
Freelance graphic design: $500-$1,000 per project
Don't forget minor expenses like office supplies and equipment which can tally over $1,000 when buying in bulk. Also budget for utility connections, insurance, and other administrative needs. Plan for around $50,000 to $150,000 to cover startup sticker business expenses, depending on size and scope.
Ongoing Costs
Ongoing costs might include a variety of products and services, such as:
Rent and utilities: $2,000-$5,000 for a retail space, less for home-based
Core supply replenishment: $1,000-$3,000
Employee payroll expenses: $2,000 and up
Marketing and advertising: $500-$2,000
Selling platform subscriptions: $30-$100 monthly
Insurance premiums averaging $100-$300 depending on coverage
Office administration items at $100-$500
Careful financial planning and cost control will be essential. Analyze sales data and adjust budgets to strike the right balance between growth investment and profitability. With realistic funding and strategic spending, a custom sticker brand can thrive.
4. Form a Legal Business Entity
When starting a sticker business, choosing the right legal structure is key. The four main options each have pros and cons to weigh.
Sole Proprietorship
A sole proprietorship is the simplest, with no formal registration needed beyond licenses. However, the owner is personally liable for all debts and obligations. Any legal issues directly impact your assets. This risky exposure makes sole proprietorships better for small, low-risk businesses.
Partnership
Partnerships allow multiple owners to share control and liability. But all partners can be held responsible for each other's actions. Disagreements between partners can also cause major issues. The shared liability also extends to personal assets for debts and liabilities.
Corporation
A corporation provides the most formal structure and separation between business and personal finances. Owners have limited liability for debts and legal issues. Corporations can sell stock and take on investors. However extensive corporate filings and records are legally required. The double taxation of profits can also yield higher tax burdens.
Limited Liability Company (LLC)
Forming a limited liability company (LLC) combines the best aspects of partnerships and corporations. Like corporations, LLCs limit the personal liability of owners for company debts and legal disputes. Profits pass through to owners avoiding double taxation. Overall, LLCs afford liability protections with less paperwork and corporate formalities than corporations.
5. Register Your Business For Taxes
Once you form your sticker business entity, the next key legal step is obtaining an Employer Identification Number (EIN) from the IRS. This unique number identifies your business for tax and reporting purposes.
An EIN is required to open business bank accounts, apply for business loans, and file tax returns for your company. Sticker vendors also need an EIN to establish wholesale supply accounts to get inventory and materials.
Registering takes just minutes online. Simply go to the IRS EIN Assistant and answer a few questions about your business structure.
The site will then provide your EIN immediately. Just print the confirmation page which serves as proof of your number. The online process is free and avoids mailing delays compared to paper applications.
You'll also need to register with your state revenue department to collect and remit sales tax on sticker orders. This requires applying for a seller's permit, sales tax ID number, and business license specifically for your state.
Complying with federal EIN and state sales tax rules is crucial for legal sticker business operations. Proper tax compliance also lends legitimacy when building wholesale and vendor relationships. Take the time to get set up correctly right from the start.
6. Setup Your Accounting
Proper accounting is crucial when launching a sticker business. With sales, expenses, inventory orders, and independent contractors potentially involved, keeping clean books avoids IRS issues down the road.
Accounting Software
Using small business accounting software like QuickBooks streamlines the process. QuickBooks integrates with bank accounts to automatically import income and expenses. This saves bookkeeping time and minimizes data entry errors. The software also automates tasks like invoicing, payroll, and reporting.
Hire an Accountant
Partnering with an accountant has additional benefits. They can provide bookkeeping services to classify transactions and reconcile accounts monthly. This ensures records are audit-ready at all times. Expect to invest around $200-$500 monthly for basic bookkeeping assistance. Tax preparation fees often start around $500-$1,000 depending on income and deductions.
Open a Business Bank Account
Make things easier by separating all sticker company finances into dedicated business accounts. This includes a distinct bank account and credit card. Never co-mingle sticker revenue or expenses with personal finances. This muddies the waters come tax time.
Apply for a Business Credit Card
Applying for a small business credit card is also recommended. This helps track expenses separately. Business credit cards don't impact your score. And they often offer higher limits based on company financials rather than just a personal credit check.
7. Obtain Licenses and Permits
Before selling any stickers, it's crucial to ensure your business complies with all federal, state, and local licensing regulations. Check U.S. Small Business Administration federal requirements to obtain the right licensure. The SBA local permit search tool does the rest.
Producing custom stickers typically involves printing and manufacturing equipment. This requires an industrial waste or stormwater permit to legally dispose of inks, solvents, and other production byproducts. Not registering for required waste permits could result in fines of $25,000 or more.
Most states mandate a sales and use tax permit to collect, report, and remit state sales tax on any taxable goods sold, including stickers. Check your state revenue department for specifics on securing a required seller's permit.
If selling stickers online across multiple states, you may need to register for sales tax compliance in each of those states depending on their economic nexus laws for remote sellers. A permitting compliance service like Avalara can help navigate multi-state requirements.
It's also wise to consult local zoning regulations about manufacturing activities if producing stickers on-site. Some residential areas prohibit commercial production. Restrictions could necessitate a zoning variance.
8. Get Business Insurance
Operating a sticker business carries inherent risks that make business insurance coverage essential. The right policies can prevent minor incidents from turning into major financial disasters.
For example, a fire could destroy your production equipment and entire inventory. Without insurance, replacing that could cost tens of thousands and cripple operations. Business property insurance would cover replacement costs to get back up and running.
You could also face expensive lawsuits over defective stickers without sufficient liability coverage. Imagine a faulty automotive sticker failing at high speeds, causing an accident. Damages and legal fees could easily exceed $100,000, enough to sink the business. General liability insurance would cover such claims.
Intellectual property disputes over copyright and trademarks present another risk. A large competitor could force you to pay hefty settlement fees or licensing royalties over alleged IP infringement. Having intellectual property insurance would defray these costs.
9. Create an Office Space
Having a dedicated office space provides essential infrastructure for your sticker operations. An office allows meeting with clients and collaborating with team members. It also gives employees a central hub for coordinating production workflows.
Home Office
Operating from a home office minimizes costs if just starting. Expect under $100 monthly for basic utilities and internet. However, working from home has downsides like distraction and lack of professional appearance. It also may not accommodate on-site production equipment.
Coworking Office
Coworking spaces like WeWork provide affordable shared office amenities. Open coworking plans cost around $300-$500 monthly for desk space, WiFi, conference rooms, and office equipment access. Dedicated private offices run $600-$1,200 monthly. Coworking allows scaling up office space as needed while enjoying a collaborative community.
Retail Office
Retail shop locations offer customer storefronts while having production facilities in the back. Average retail lease rates range from $15-$30 per square foot monthly. A 1,000-square-foot shop would cost around $15,000-$30,000 yearly. Having a store allows selling directly to local customers.
Commercial Office
Commercial office spaces provide fully independent facilities. Expect to pay $20-$40 per square foot for industrial office leases. This accommodates on-site production lines and equipment installation. While costlier, commercial offices enable full control over your environment.
10. Source Your Equipment
Launching a sticker brand requires specialized printing and production equipment. Here are the top options for acquiring the necessary tools and machinery.
Buy New
Buying new equipment from manufacturers allows customizing machines to your needs. Digital die-cut printers with lamination modules cost $40,000 to $60,000. Buying new also means full warranties and support. Check companies like Roland DGA, Graphtec America, and Allen Datagraph for new sign and sticker equipment.
Used Equipment
Purchasing used equipment through auction sites like eBay or classifieds like Craigslist can save substantially over new models. Search for used digital die cutters, laminators, plotters, and more. Expect to pay 40% to 60% less than new prices. Be sure to inspect equipment thoroughly before purchasing.
Rent
Renting equipment helps minimize major upfront costs. Online rental marketplaces like Rent Alpha allow short-term rentals of tools like print cutters and thermal laminators for under $100/day. This allows testing different equipment before committing.
Lease
Leasing major machinery long-term may make sense as well. Leasing companies offer flexible terms of around 36 months. This spreads payments out while immediately getting access to essential tools. Just be sure to negotiate fair monthly rates and early buyout terms.
11. Establish Your Brand Assets
Crafting a strong brand identity is crucial for sticker businesses to stand out in a crowded market. Investing in core brand assets gets your venture noticed and remembered.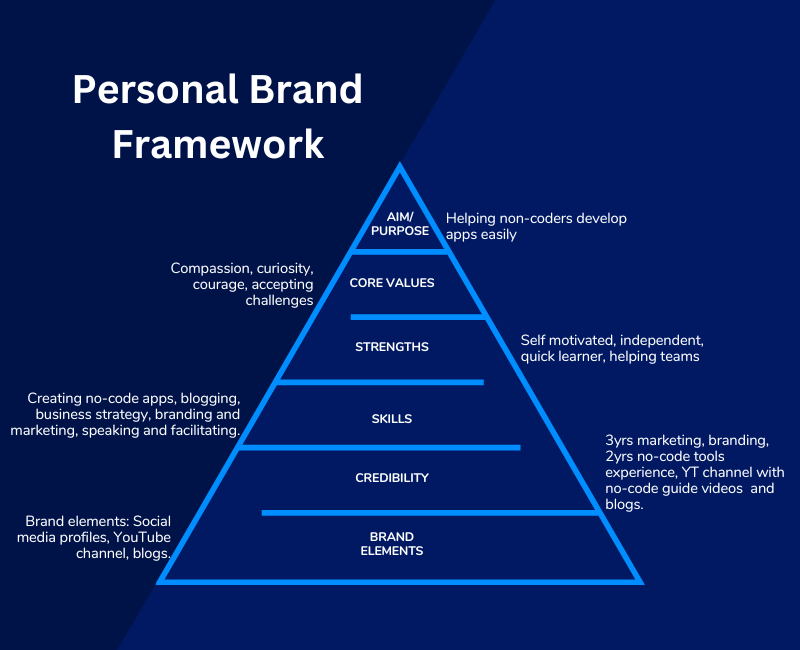 Get a Business Phone Number
Start by purchasing a unique business phone number to list on all materials like business cards. Services like RingCentral provide toll-free and local numbers with call management features ideal for small businesses.
Design a Logo
Create a sleek logo that encapsulates your brand vision. Consider a pictorial mark incorporating sticker imagery or an abstract design representing key attributes like creativity. Services like Looka make professional logo design simple and affordable.
Print Business Cards
Business cards featuring the logo make networking and sales meetings more official. Cards lend credibility when connecting with partners and suppliers too. Vistaprint offers affordable, high-quality business card printing suited to startups.
Purchase a Domain Name
Purchasing a domain name similar to your business name improves findability online. Options like Namecheap make buying domains fast and inexpensive so you can secure relevant .coms.
Design a Website
Building a modern website that reflects your visual branding is also essential. Services like Wix offer intuitive website builders for beginners. Or you can hire web developers on freelance sites like Fiverr for custom site creation.
12. Join Associations and Groups
Joining local business groups and associations accelerates learning and growth for new sticker ventures. Tapping into established communities provides valuable mentorship, partners, and exposure.
Join Local Associations
Your local Chamber of Commerce likely has an affiliate group for print shops and promo product businesses. Joining gets you access to experienced sticker company owners who have navigated previous challenges you may encounter.
Industry associations like the Promotional Products Association International offer regional chapters to get involved in too. These provide trade events, training seminars, networking mixers, and insider connections.
Local Meetups
Attending industry trade shows is also invaluable for discovering the latest technologies and techniques. Local expos like the Printing United Expo enable hands-on demos and expert advice relevant to sticker-making.
For connecting with other entrepreneurs, Meetup is a platform that facilitates local meetup groups for small business owners to regularly connect. Search for relevant sticker, printing, or solopreneur groups to join.
Facebook Groups
Facebook also hosts niche interest groups where you can crowdsource feedback on sticker product ideas or production processes from fellow owners globally. For instance, the Sticker Makers Unite group and Making Stickers for Fun and Profit group provide focused discussions.
13. How to Market a Sticker Business
Marketing is essential for sticker businesses to raise awareness and drive sales. While stickers sell themselves to an extent, consistent promotion is key to growth.
Tap Into Your Network
Start by leveraging your personal and professional network. Reach out to everyone you know to spread the word about your new venture. Offer custom sample sticker sheets to colleagues to showcase quality.
Satisfied customers are also invaluable marketing allies. Offer small discounts for referrals and testimonials. A simple "Stick with us!" referral card can go a long way.
Digital Marketing
For digital marketing:
Run Google and Facebook ads targeting local customers or niche demographics like crafters, teachers, and youth sports teams. These platforms make DIY-targeted advertising accessible.
Start a YouTube channel demonstrating sticker application techniques and product reviews. These videos can attract organic search traffic. Offer channel sponsors sticker placements in each video.
Maintain an engaging Instagram showcasing sticker designs and real-world uses. Contests and user-generated content keep followers engaged.
Claim Yelp and Google Business listings to manage reviews and search visibility. Respond promptly to all feedback.
Blog regularly with sticker design ideas and use cases. SEO-optimized content improves search rankings and conversion rates.
Traditional Marketing
For traditional marketing:
Print flyers and menus to distribute at local craft fairs, schools, churches, etc. Focus on high-volume community venues.
Sponsor a Little League team and offer branded uniform stickers for players. Become woven into the community.
Run radio ads during peak drive times. Testimonial spots work well for stickers, focusing on utility and customization.
Mail promotional sticker packs to local businesses with customization offers. Follow up for bulk orders.
Rent outdoor bulletin ads or billboards along busy roads to reach commuters. Change creative seasonally.
A multimedia approach allows you to find the most effective channels for your niche. Continue testing new marketing initiatives while optimizing existing performers. Consistent exposure combined with referral incentives will fuel sustainable sticker business growth.
14. Focus on the Customer
Providing exceptional customer service is crucial for sticker brands to foster loyalty and referrals. Given the personalized nature of custom stickers, each order interaction represents an opportunity to wow clients.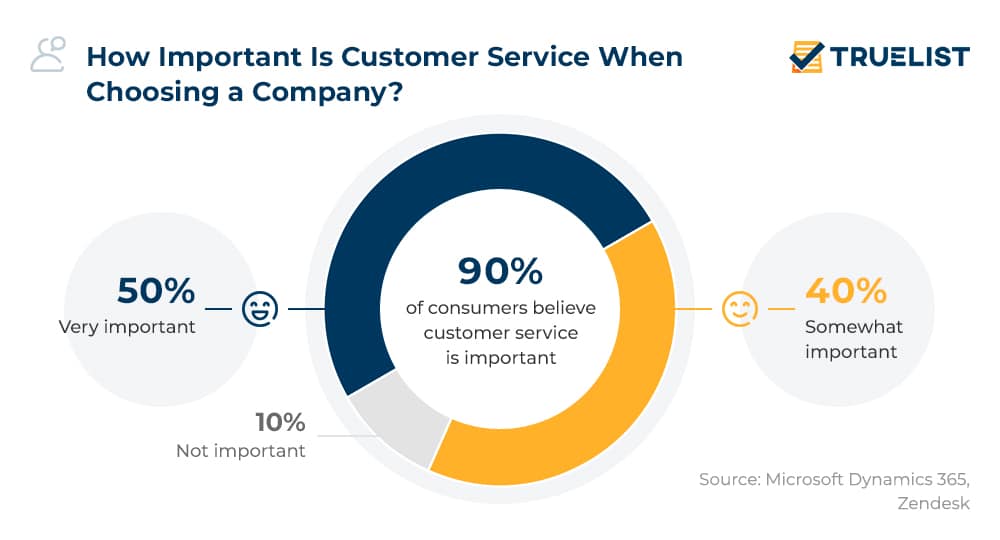 Some ways to focus more on your customer sticker printing customers include:
Being readily available to answer questions and offer design guidance.
Set clear expectations for production timelines and delivery.
Follow up post-sale for feedback and future needs.
Make the ordering process seamless and educational, explaining different materials and applications.
Recommend add-ons like weatherproof laminate when appropriate. Quality interactions build trust.
Adopt a customer-first resolution approach.
Replace orders expediently and consider discounts on future purchases.
Turn problems into demonstrations of your commitment to excellence.
Follow up a large corporate order with a small bonus sheet of employee appreciation stickers.
With sticker production, the customer experience is your best marketing asset. Consistent quality and service earn a reputation for reliability. This loyalty turns customers into brand advocates who organically promote you within their networks time and again.