The limousine industry brings in an estimated $4.7 billion in revenue each year in the United States alone, serving everyone from prom-goers to A-list celebrities. With over 177 thousand limo companies nationwide, it's clear this sector of the transportation industry continues to grow and thrive.
This guide will explain how to start a limo business. Topics include market research, competitive analysis, registering an EIN, applying for limo business insurance, sourcing equipment, and more. Here's everything to know about starting a limousine services business.
1. Conduct Limo Market Research
Market research is important as you start your limousine service. A successful limo business needs to know the target market, local market saturation, trends in limousine service options, pricing, and more.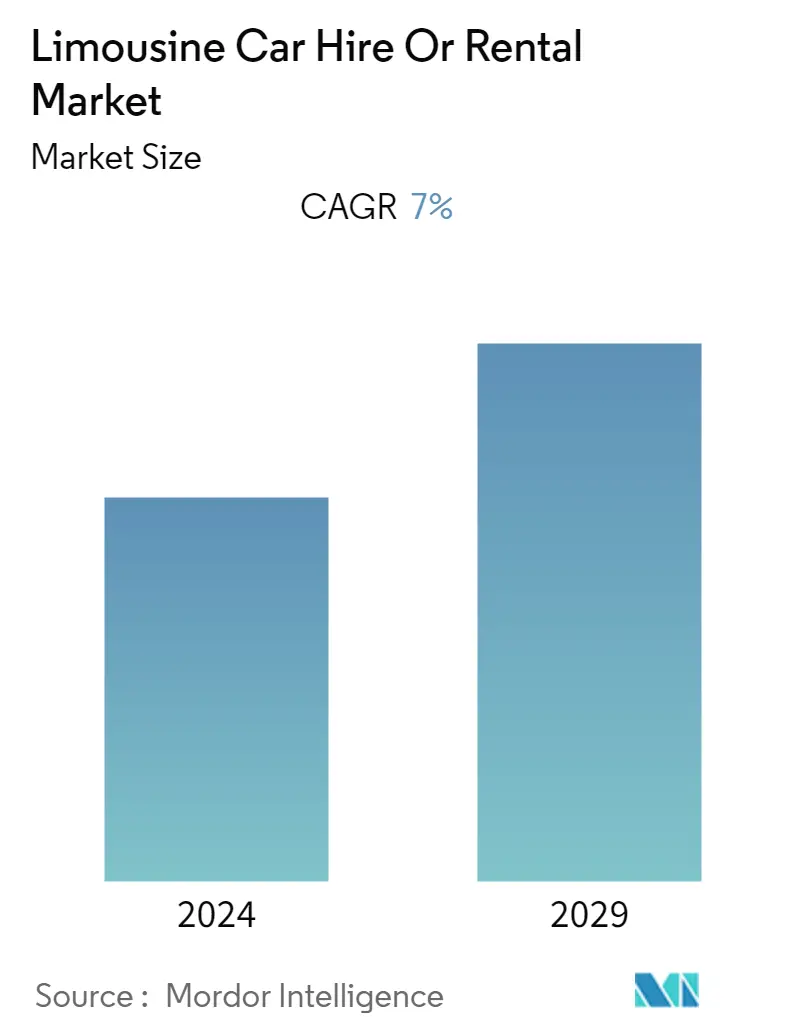 Here are some of the details you'll glean through your limousine rental business research:
Business from corporate accounts generates over 50% of industry revenue. Corporations rely on limo services to transport upper management, VIP clients, and employees.
The industry benefits from outsourcing trends, as individuals and companies opt for hired vehicles over taxi cabs or rental cars.
Leisure demand is expanding, now accounting for 42.4% of revenue. Limos remains a popular choice for nights out, concerts, casinos, and special occasions like weddings or proms.
Tourism and travel spending encourage the use of limos for airport transfers, sightseeing, and luxury ground transportation.
Specialty limos, including party buses, antique vehicles, and luxury vans, attract new customers.
Market share concentration is low, indicating opportunities for new players to enter and compete. The top four companies control just 15.5% of the market.
Limo services thrive in metropolitan areas and cities with high concentrations of corporate headquarters and entertainment hubs.
Los Angeles, New York, Chicago, Las Vegas, Miami, and Washington D.C. offer strong potential for new limo businesses.
Proximity to airports, event spaces, tourism spots, and affluent neighborhoods should be considered.
Owner-operators can find success with just 1-2 vehicles catering to local markets.
Larger regional or national franchises may operate 10+ vehicle fleets across multiple locations.
Adapting to consumer preferences is key. Tech-enabled booking, digital payments, experienced chauffeurs, vehicle amenities, and loyalty programs help attract and retain customers.
Emphasizing safety, transparency in pricing, and high-touch customer service can provide an edge over the competition.
In summary, the consistent performance and future outlook of the limo industry make it an appealing prospect for aspiring entrepreneurs. Conducting in-depth market research, developing a unique value proposition, and securing the necessary financing will position a new limo business for success.
2. Analyze the Competition
Understanding the competitive landscape is crucial when launching a new limo service. Competitive analysis helps a limp business owner learn more about trending limo services, pricing, popular locations to find corporate customers, and more. Performing thorough competitor analysis should include:
Identifying direct competitors in your geographic area or niche by searching online directories and review sites like Yelp. Take note of their service offerings, number of vehicles, customer base, and pricing.
Evaluating indirect competitors like ridesharing services, rental car companies, and taxis. Note their strengths and weaknesses compared to limos.
Researching the web presence of top competitors by viewing their websites and social media. Gauge the quality of content, branding, marketing, and how easy it is to use/book services online.
Calling competitors to inquire about pricing and service packages. Firsthand experience as a "mystery shopper" provides insights into customer service.
Driving by competitor's physical locations if applicable. Observe their facility, fleet size, upkeep, and appearance.
Monitoring competitors regularly provides an advantage in staying atop industry trends, standards, and innovations. This analysis reveals not only direct competitors but also opportunities to differentiate with better pricing, vehicles, customer service, or niches.
3. Costs to Start a Limo Business
Starting a limo company requires significant upfront capital and ongoing investments to cover overhead and operating expenses. Carefully estimating these costs is imperative when assessing the viability of the business.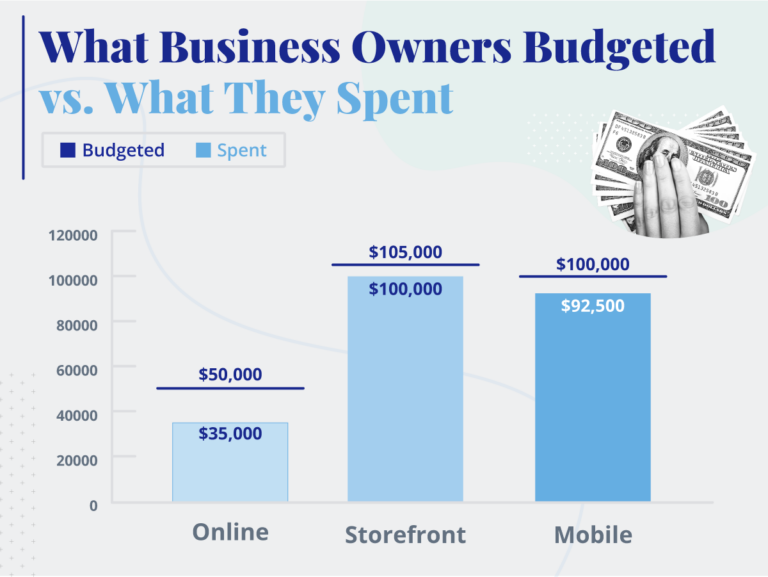 Start-Up Costs
Business Registration Fees – $50-$500+ depending on business structure
Commercial Auto Insurance – $5,000-$20,000+ annually depending on fleet size
Limousine Licensing – $500 per vehicle
DOT Authority – $300
Chauffeur Licensing – $100 per driver
Vehicle Down Payment – $40,000-$90,000 per vehicle if financing
Vehicle Customization – $3,000-$20,000 per vehicle
Booking Software – $50-$200 per month
Scheduling/Dispatch Software – $100-$500 per month
Accounting Software – $50-$200 per month
Website Design – $3,000-$5,000+ for professional build
Office Equipment – $2,000-$5,000 (computer, phones, furniture, supplies)
Office/Garage Rental – First/last months rent $1,000-$5,000
Initial Marketing – $2,000-$5,000 (signage, brochures, ads)
A new limo operator should budget $100,000-$250,000+ to start a small service with 1-2 vehicles. Financing some of these costs through SBA loans, equipment leasing, merchant cash advances or venture capital can help offset large upfront cash requirements.
Ongoing Costs
Loan/Lease Payments – $1,500-$5,000 per vehicle
Commercial Auto Insurance – $400-$1,500
Garage Rental – $1,000-$3,000
Utilities – $500-$1,500 (electricity, water, heating)
Staff Payroll – $4,000+ per driver/staff
Chauffeur Commissions – 10-20% of trip revenue
Office Supplies – $100-$500
Software Subscriptions – $200-$1,000
Advertising – $500-$2,000+
Credit Card Processing Fees – 2-4% of revenue
Monthly expenses can range from $ 10,000-$ 20,000 depending on fleet size, employees, and sales activity. Profitability relies on building a consistent customer base and stream of bookings to cover recurring overhead costs.
Annual/Periodic Costs:
Liability Insurance Renewal – $5,000-$20,000
Vehicle Registration/Permits – $500 per vehicle
Vehicle Inspections – $100 per vehicle
Vehicle Maintenance – $1,500-$5,000 per vehicle
Tires – $600 per vehicle
Oil Changes – $400 per vehicle
Vehicle Detailing – $500-$2,000 per vehicle
License Renewals – $100 per driver/vehicle
Income Taxes – 20-30% of net business profit
Air Conditioning Recharge – $200 per vehicle
Avoiding downtime and maintaining your fleet to high standards is essential to profitability and customer retention. Plan for $5,000-$10,000 in annual vehicle maintenance costs per limo.
4. Form a Legal Business Entity
When starting a limo business, one of the first legal steps is choosing a business structure. The four main options each have pros and cons to weigh.
Sole Proprietorship
A sole proprietorship is the simplest and most common for small limo operators. You can register a DBA ("doing business as") but remain personally liable for all debts and legal actions against the business. Any business profits are also subject to personal income tax. While easy to set up, liability risk makes this unsuitable as operations grow.
Partnership
Forming a general partnership shares owner responsibilities and combines resources. However, all partners remain equally and personally liable, including for the actions of the other partner(s). Income is passed through to individuals. Unless you plan to co-own with a trusted partner long-term, general partnerships typically don't make sense for limo ventures.
Limited Liability Companies (LLC)
Many choose to create limited liability companies (LLCs) to launch their limo service. LLCs limit the financial liability of owners while allowing pass-through income taxation. Only personal assets invested in the LLC are at risk. An LLC can help protect personal assets from lawsuits, liability claims, and business debts.
Corporation
Building a formal corporation creates the greatest separation between business and personal finances. Corporations can sell stock and are taxed separately from individuals. However, incorporating requires substantial paperwork, fees, and compliance requirements that may exceed the capabilities of small limo companies.
5. Register Your Business For Taxes
One of the first legal steps when forming your limo company is obtaining an Employer Identification Number (EIN) from the IRS. An EIN acts like a social security number for your business for tax and identification purposes.
Acquiring an EIN is mandatory if you have employees, operate as a corporation or partnership, or need to open business bank accounts. While not required for sole proprietors, an EIN adds credibility and simplifies filing business taxes.
The process of getting an EIN is quick, free, and can be completed online via the IRS website. Simply navigate to the EIN Assistant, answer a few questions about your business structure and activities, and provide contact information. An EIN will be generated immediately upon completion.
To apply for an EIN:
Visit the IRS EIN Assistant page.
Select "View Additional Types, Including Tax-Exempt and Governmental Organizations" and choose Sole Proprietor, LLC, Partnership, or Corporation.
Enter your personal info, business name, address, and reason for applying.
Submit the online form and your EIN will be displayed on the next page.
Record this number and keep it handy for all IRS, banking, licensing, and tax purposes.
You'll also need to register with your state tax authority to obtain any required sales tax permits and IDs. Procedures vary by state but often include online registration and nominal fees. Consulting a tax professional can help ensure you complete all federal and state steps to operate legally.
6. Setup Your Accounting
For limo companies, maintaining meticulous financial records is imperative. Investing in quality accounting tools and services provides essential safeguards as your business grows.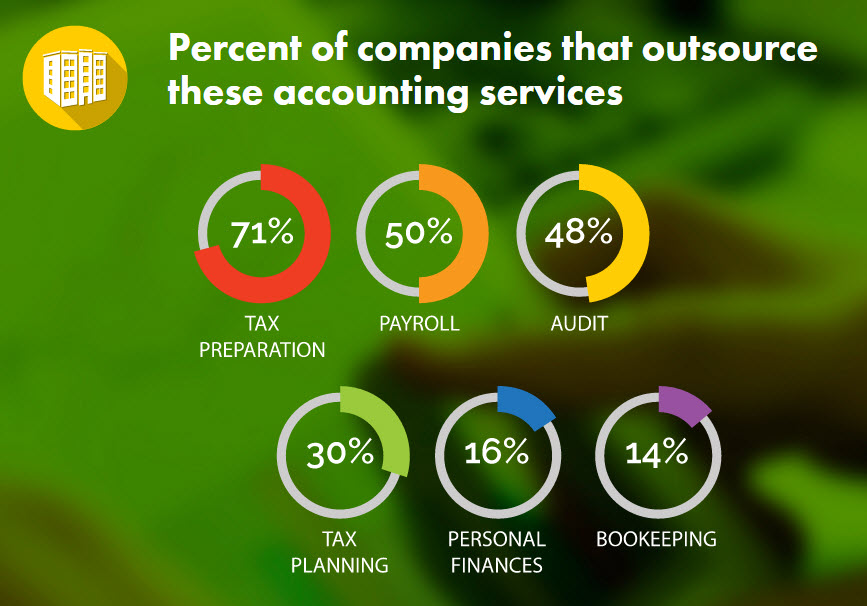 Accounting Software
Implementing small business accounting software like QuickBooks provides a user-friendly option to track income and expenses and run financial reports. Linking QuickBooks to your business bank accounts and credit cards enables seamless transaction importing and reconciliation.
This automation saves significant time tracking invoices, payments, payroll, and taxes. Their mobile app allows on-the-go access to your key financial data. QuickBooks plans start around $20/month and scale based on your needs.
Hire an Accountant
Hiring an accountant is highly recommended when launching a limo service. A knowledgeable accounting professional can advise on the best corporate structure and registrations for tax purposes.
They can handle bookkeeping, payroll, quarterly tax payments, year-end reconciliation, and business tax returns while you focus on daily operations. Expect to invest around $200-$500 monthly for these services.
Open a Business Bank Account
Keeping limo company finances completely separate from your accounts is also essential. Obtain a dedicated business checking account and business credit card. Never co-mingle company transactions with your own to simplify record keeping and avoid tax headaches.
Apply for a Business Credit Card
Applying for a business credit card enables you to keep personal and work spending separate. Business cards offer higher limits and bonus rewards like cashback on gas. Have your EIN, business address, and estimated revenues ready when you apply.
7. Obtain Licenses and Permits
Before welcoming your first customers, a limo business must obtain all required federal, state, and local licenses. Find federal license details through the U.S. Small Business Administration. The SBA also offers details on state and city requirements.
The federal government requires a DOT number and operating authority to conduct interstate transport of passengers. You can apply online through the FMCSA website. The $300 fee registers your company for regulation under DOT safety and insurance standards.
Livery or limo driver's licenses must be held by all chauffeurs and are obtained through your state DMV. Testing and fees apply for new licenses, while those with a valid CDL can upgrade to livery credentials. These confirm drivers have passed criminal, medical, and driving record checks.
At the state level, a standard business license or tax registration is mandatory. For example, California requires a Motor Carrier Permit and TCP license through the Public Utilities Commission for limo companies. Many cities and counties also mandate local business licenses with modest fees.
Your vehicles require commercial registrations and annual inspections to verify their roadworthiness and compliance with safety standards like fire extinguishers, seat belts, and proper exits. Luxury sedans may also need stretch limo certifications.
These licenses apply to most limo operations:
U.S. DOT Number – Interstate transport authority
Livery Driver's License – For chauffeurs
State Business Licenses – Vary by location
Commercial Vehicle Registration – For passenger vehicles
Local Permits – City/county requirements
Luxury Stretch Certification – For extended vehicles
Strictly adhering to the licensing process demonstrates your compliance and commitment to safety. Displaying proper permits and DOT numbers provides customers assurance of your legitimacy. Particularly when transporting travelers to airports or tourism destinations, every license strengthens trust in your service.
8. Get Business Insurance
Obtaining adequate business insurance is strongly advised when launching a limo service to mitigate risks that could otherwise cripple operations. Policies protect your company assets and balance sheet in the event of:
Passenger injuries – Medical costs for patrons injured in an accident.
Vehicle collisions – Repairs or replacement for damaged limos.
Employee lawsuits – Legal claims against the business.
Property damage – Fire, crashes, vandalism at your office.
Without proper coverage, a single incident could mean disastrous out-of-pocket expenses. For example, losing a $100,000 vehicle, paying $50,000 in medical bills for injured passengers, or a $250,000 settlement from a negligence lawsuit could bankrupt a small operator.
Transferring these risks to a reputable insurer ensures the continuity of your company and manages unforeseen catastrophes.
Typically required policies include:
Commercial auto insurance – Covers vehicle damage and liabilities.
General liability – For injuries, claims, and lawsuits.
Umbrella insurance – Extra liability limits.
Workers' compensation – For employee injuries.
Research carriers with experience insuring limos and obtain quotes for adequate coverage limits. Expect premiums of $10,000+ annually for a small fleet. This investment provides peace of mind and stability as your business grows.
9. Create an Office Space
Operating a limo service requires an office or dispatch hub for administrative tasks and coordinating drivers and vehicles. While a home office offers convenience for sole operators, most require dedicated workspaces as staff and activities grow.
Home Office
Converting a spare room into a basic home office costs a little upfront. This allows new limo owners to save money while testing ideas before signing an office lease. However, conducting client meetings at home appears unprofessional. Storage for files and equipment can also be limited. Expect to invest around $500-$2,000 to add a desk, phone, computer, and supplies to an existing room.
Coworking Space
Shared coworking spaces like WeWork offer affordable alternatives to traditional office leases. Open layouts promote networking opportunities to generate referrals. No long-term commitment provides flexibility as your business scales. Expect to pay around $300 per month for a dedicated desk in a collaborative coworking environment.
Retail Office
For limo companies with customer showrooms, a storefront office in a retail plaza combines visibility with workspace. This facilitates walk-in bookings but higher rents range from $2,000-$7,000 monthly. Signage, parking, and location must align with your brand and target clientele.
Commercial Office
Leasing dedicated office space in a business complex enables room for dispatch stations, parking, vehicle storage, meeting rooms, and future growth. However, costs often exceed $5,000 monthly with multi-year commitments. The space and independence may merit the premium for established limo providers.
10. Source Your Equipment
Purchasing or leasing a fleet of vehicles represents the largest equipment expense when launching a limo company. New entrepreneurs have options to acquire quality transportation at competitive rates.
Buying New
Purchasing brand-new limousines from an authorized dealer ensures modern amenities and the latest technologies. However, costs typically exceed $75,000 per vehicle. Take advantage of any incentives or warranty programs to maximize value. Shop financing rates to find the best terms.
Buying Used
Significant savings can be found in the used market. Search sites like Limo For Sale and Limo Broker which specialize in pre-owned limousines and livery vehicles. Expect to invest $20,000-$60,000 for cars with 50,000-100,000 miles. Inspect maintenance records and mechanical conditions closely.
Renting
Needing vehicles for a single event or short-term needs makes renting a cost-effective option. National rental agencies offer chauffeured vehicles on flexible terms. Rates range from $100-$500+ per day depending on vehicle style, location, and duration. No long-term commitment provides flexibility for startups.
Leasing
Leasing enables affordable monthly payments to acquire high-end vehicles with minimal upfront cash. Since limos depreciate rapidly, leasing often makes sense for new companies. Shop major banks and leasing firms for competitive offers. Expect lease rates around $1,500-$3,000 monthly over 3-5-year terms per vehicle.
11. Establish Your Brand Assets
Establishing a strong brand is critical for any new business endeavor to stand out and succeed in their industry. Having a clear and recognizable brand helps attract loyal customers who come to associate your company with quality service and products.
Getting a Business Phone Number
A dedicated business phone number lends legitimacy and professionalism to any company. Services like RingCentral allow you to set up a local or toll-free number that routes calls to your cell phone or landline. With features like call forwarding, voicemail transcriptions, and vanity numbers, RingCentral provides the communication solutions a limo business needs.
Creating a Logo and Brand Assets
An eye-catching logo is one of the most vital brand assets a company can have. It is often the first impression a new customer will get of your business.
Look into the different logo types like abstract, mascot, letter mark, and more to find the right fit for your brand personality. Services like Looka make it easy to create a tailored, professional-looking logo even without design experience.
Print Business Cards
Well-designed business cards are a must for establishing your credibility with clients and promoting your brand. They allow new contacts to easily save your info and get in touch later. Sturdy, attractive cards from Vistaprint convey professionalism. Hand these out to potential clients, at local networking events, trade shows, and more.
Purchasing a Domain Name
Your domain name is your online identity and should match your brand name when possible. Come up with a short, memorable domain that accurately describes your business – something like CentralLimoServices [dot] com. Domain registrars like Namecheap make it fast and easy to purchase and configure your custom domain.
Building a Website
A polished, functional website is non-negotiable for today's service-based businesses. You can choose to build your limo company site yourself through intuitive drag-and-drop platforms like Wix to save money. Or you can hire a web developer on freelance sites like Fiverr for more complex, custom designs.
12. Join Associations and Groups
Joining relevant local organizations and online communities provides invaluable connections and insights for those in the limo industry. Surrounding yourself with others who understand the business will help you avoid costly mistakes and get ahead.
Local Associations
Seek out associations like the National Limousine Association and the Local Limousine Association of Chicago that hold regular events and provide resources for members. Joining these groups introduces you to experienced industry veterans who can give advice and become referral sources or partners.
Local Meetups
Attend relevant meetups and trade shows to make connections in your area. Sites like Meetup help you find scheduled events nearby for limo professionals.
Chat with others face-to-face to exchange insights and business strategies. Look for new vendors, affiliates, and employees at these gatherings. Bring plenty of business cards to hand out.
Facebook Groups
Join Facebook communities like Limousine Company Owners Only Group to tap into the collective knowledge of thousands of transportation pros around the world.
These groups allow you to ask questions, read discussions, and get feedback on issues like pricing, marketing tactics, new regulations, and more. The access to real-world perspectives you can't find elsewhere is invaluable.
13. How to Market a Limo Business
Implementing an effective marketing strategy is essential for any new business to find customers and growth opportunities. For a limo service, focusing on both digital and traditional channels to build visibility and trust in your brand will yield the best results.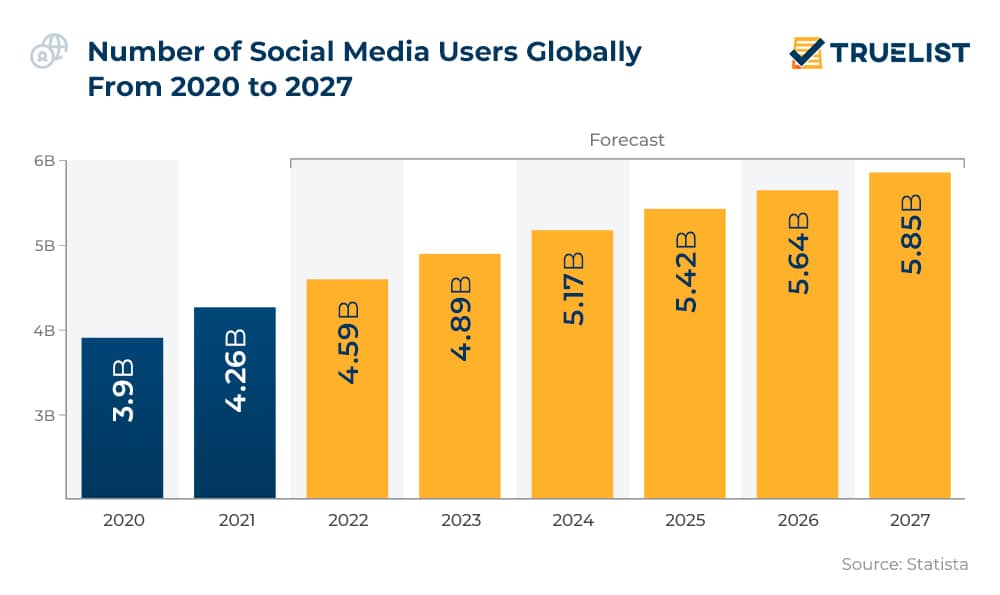 Referrals
Your network of existing contacts is the most valuable asset to tap first. Offer discounts or incentives to satisfied customers who refer new clients. Word-of-mouth endorsements from people familiar with your excellent service lend credibility that other marketing can't match.
Digital Marketing
Leverage Google Ads to get your website in front of people already searching for limo services in your area. Target key phrases like "airport transportation [your city]."
Run Facebook and Instagram ads focused on special occasions like weddings, proms, and concerts where limos are popular. Retarget past customers.
Start a YouTube channel showcasing your vehicles and amenities. Embed it on your site.
Blog about your services and respond to FAQs to boost SEO and thought leadership.
Use chatbots on your website to instantly respond to visitor questions and bookings 24/7.
Email/text promos to existing clients for loyalty and updated offerings.
Traditional Marketing
Print full-color trifold brochures with fleet details, amenities, and contact info for hotels, venues, etc.
Partner with wedding planners, corporate event hosts, and travel agencies to offer discounts. Ask to be recommended.
Attend local chamber of commerce mixers and request to leave brochures at concierge desks.
Sponsor tables at charity galas or donate limo service to auction winners.
Arrange for short free test drives to give potential clients a preview.
Diversifying your marketing across digital and traditional channels expands your reach and positions you for sustainable growth.
14. Focus on the Customer
Providing an exceptional customer experience is crucial for limo companies to earn loyalty, referrals, and repeat business. Investing in high-quality service sets you apart. Some ways to improve customer focus as a limousine company include:
Make sure every booking interaction is responsive, polished, and accommodating. Be transparent about your offerings and policies.
Ask how you can make special occasions extra memorable for clients.
Go above and beyond expectations with complimentary amenities like champagne, red carpet treatment, and personalized music playlists.
Follow up with thoughtful thank you notes after rides. Offer referral discounts.
Your chauffeurs make a key impression. Hire drivers who take pride in delivering 5-star service.
Make sure they greet customers warmly, assist with luggage, and drive smoothly. Have them point out interesting sights along routes.
Excellent service earns genuine word-of-mouth endorsements.
A bride raving about your limos to engaged friends is more impactful than any ad. Business travelers do the same after seamless airport transfers.
Providing the utmost care and attention at all touchpoints wins you loyal repeat clients and invaluable referrals. The value of exceptional customer service can't be overstated for standing out in the limo industry.