The pet industry has grown by leaps and bounds in recent years. According to a report by the American Pet Products Association, pet industry expenditures in the U.S. reached $103.6 billion in 2020. This is an increase of nearly $20 billion from 2019.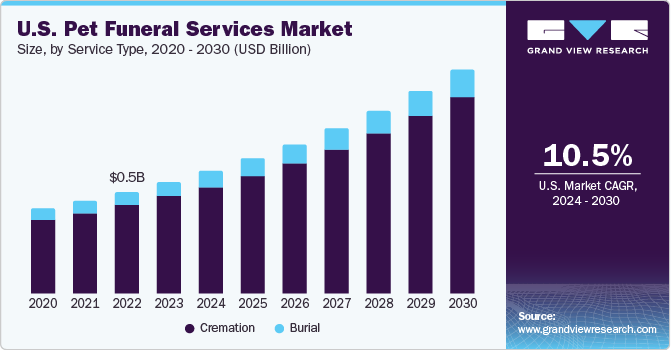 With so many cherished pets across the country, pet owners are seeking meaningful ways to memorialize their companions when they pass away. This presents a growing business opportunity in the pet cremation industry.
This guide will explain how to start a pet cremation business. Topics include pet cremation service market research, sourcing pet cremation equipment, opening a business bank account, registering an EIN, marketing, and more. Here's everything to know about opening a new pet cremation business.
1. Conduct Pet Cremation Market Research
Market research is an important part of starting to offer pet cremation services. It offers insight into creating a strong pet crematory business plan, including current market trends, your target audience, and trending service offers.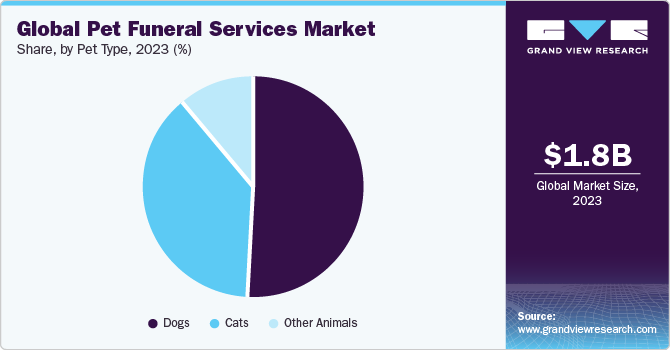 Some information you'll learn through market research for your pet cremation company includes:
Industry growth is expected to continue as more pet owners view their animals as family members.
The majority of pet owners now opt for cremation services over burial.
Cremation provides a convenient and emotionally comforting option for memorializing pets.
For entrepreneurs, focusing on private or independent pet cremation services offers the greatest opportunity.
The private cremation segment makes up 75% of industry revenue and has less competition from vet offices and large providers.
Independent operators can offer personalized, compassionate service at an affordable price point.
Specific opportunities in pet cremation include:
Specialized or luxury services like paw print impressions, urns, and home pick-up/delivery. These value-adds allow for premium pricing.
Cremation jewelry and other memorial keepsakes. The pet bereavement market is estimated at $150 million.
Niche services for large pets like horses. Equine cremation services can be very profitable given the limited providers.
Eco-friendly/green cremation options appeal to sustainability-focused pet owners. This allows differentiation.
Partnering with veterinary clinics, shelters, and pet businesses for referrals and promotion. Location near these hubs is ideal.
The industry does face some challenges including sensitivities around death, perceived commoditization driving prices down, and managing biohazards. However, the deep emotional bond between people and pets ensures ongoing demand.
2. Analyze the Competition
Competitive analysis is integral to any small business owner. Competitive analysis tells you how many other pet crematoriums are in the area, how different organizations are raising money to source equipment, what pet owners are saying about local crematoriums, and more.
Some ways to perform competitive analysis include:
For local competitors, start by searching industry databases and business directories.
Drive around the area to identify locations and signage.
Take note of their facility sizes, branding, pricing, and any niche services offered. Also, check reviews to see strengths and weaknesses.
Evaluate their online presence too. Search for their websites and social media pages.
Gauge the quality of content, reviews, engagement levels, and SEO optimization.
Use Google Analytics to view their web traffic sources and volumes. Sign up for their email lists to analyze messaging and promotions.
Identify larger regional and national providers. Review their offerings and pricing structures.
Monitor online ads and search rankings to see which players are investing most in marketing.
Set up Google Alerts for key terms to track competitor activities.
Analyzing competition from all angles provides key insights into positioning, niches to target, potential partnerships, and areas needing improvement. Ongoing monitoring helps identify new competitive threats and opportunities. This equips pet cremation businesses to better serve grieving pet owners during an emotionally difficult time.
3. Costs to Start a Pet Cremation Business
When launching a pet cremation business, there are various start-up and ongoing expenses to consider. Let's break down the costs of starting a pet crematorium.
Start-up Costs
Facility – Leasing an existing 1,000 sq ft funeral home or industrial space will cost around $4,000-$7,000 per month. Purchasing land and constructing a new building could cost $200,000+.
Cremation Equipment – Cremation chambers represent a significant equipment investment. Pet-only units for dogs/cats start around $12,000.
Licensing – States require cremation licenses and permits including a Certified Crematory Operator Permit at around $375.
Insurance – General liability insurance starts around $500/month. Additional coverage like errors/omissions and commercial auto will cost $150 per month.
Professional Services – Hiring an attorney to draw up contracts, agreements, and incorporation docs will cost $1,500-$3,000.
Personnel – Staff will be needed from day one. Hiring a general manager at $55,000/year plus a crematory technician at $35,000/year. Benefits and payroll expenses are estimated at around $15,000.
Initial Inventory – Basic inventory and office supplies will be needed upfront – marketing materials, urns, containers, animal handling supplies, and office equipment/furniture are estimated at around $7,500.
In total, starting a pet cremation business will require an estimated investment of $80,000 – $150,000 to cover all start-up costs.
Ongoing Costs
Facilities – Mortgage or rent payments, plus utilities/maintenance budgeted at $5,000-$7,000/month.
Payroll – With a small team, estimated monthly payroll expenses including taxes around $12,000.
Supplies – Basic consumable supplies for cremations and urns/keepsakes are around $2,500/month.
Medical Waste – Removal of additional animal waste is likely $300+/month.
Marketing – Budget for ongoing advertising whether SEO, print, or social around $1,500/month.
Technology Costs – Website hosting ($50/month), phone/internet ($150), subscriptions like CRM or email ($100).
Insurance Premiums – General liability and other coverage around $800/month.
Professional Services – Legal/accounting fees if applicable around $500/month.
Other variable costs like vehicle maintenance, memberships, and office expenses could total $500 or more per month.
All told, monthly recurring costs to operate the business are projected around $22,000 – $25,000.
Annually, bigger budget items like equipment maintenance ($2,000), continuing education ($1,000), and local business taxes/licenses ($500-$1,000) should be anticipated.
Understanding both the upfront investment and ongoing expenses involved in pet cremation allows new business owners to adequately plan and budget for a successful, sustainable venture.
4. Form a Legal Business Entity
When starting a pet cremation business, choosing the right legal structure is an important decision. The four main options each have pros and cons to weigh.
Sole Proprietorship
A sole proprietorship is the simplest structure. You operate as an individual with pass-through income/losses on your tax return. Minimal paperwork is needed to get started. However, there is unlimited personal liability which is risky in a cremation business. Any lawsuit or business debt impacts your assets.
Partnership
Forming a general partnership shares ownership and decision-making with partners. However, liability still extends to each partner. Disagreements can arise on taxes, profit splits, or management. Partnerships require a Partnership Agreement outlining responsibilities.
Corporation
A corporation offers the most formal structure with shareholders instead of individual owners. Corporations limit owners' liability and allow selling stocks/bonds to raise funds. However, incorporating involves extensive forms and fees for articles of incorporation, stocks, annual meetings, and documentation.
Limited Liability Company (LLC)
For many pet cremation businesses, forming a limited liability company (LLC) offers the best of both worlds. As the name suggests, an LLC limits owner liability and protects personal assets if sued. Only the business assets are at risk. Compared to corporations, there is less paperwork and formalities involved in starting and managing an LLC.
5. Register Your Business For Taxes
One key legal step in starting a pet cremation business is obtaining an Employer Identification Number, or EIN, from the IRS.
An EIN serves as a unique tax ID number for your business entity. It is required for important tasks like opening business bank accounts, applying for licenses, hiring employees, and filing taxes.
The good news is applying for an EIN is quick and free through the IRS website. The online application only takes minutes to complete. You will need some basic information handy including:
Your name, address, and SSN
The official name, address, and structure of your business
Details on ownership percentages if applying for an LLC or corporation
The reason you need an EIN (starting a new business)
The date your business was started or acquired
Once submitted, you will receive your EIN immediately. Print and save this for your records. You can also view your EIN on the IRS site anytime.
In addition to the federal EIN, you will need sales tax permits and business licenses in your particular state. For example, in California, you would register for a Seller's Permit to collect sales tax. Check requirements for your state.
6. Setup Your Accounting
Having rock-solid accounting practices is crucial for pet cremation business success. Proper bookkeeping and financial management will save headaches at tax time and ensure full legal compliance.
Accounting Software
Start by implementing small business accounting software like QuickBooks. This automates tasks like invoicing, expense tracking, inventory management, and reporting. QuickBooks seamlessly syncs with bank/credit card accounts for easy reconciliation. The software reduces human error and provides real-time financial insights. Cost is around $10-$40 per month.
Hire an Accountant
Hiring an accountant provides expert guidance on taxes, payroll, financial planning, and compliance issues specific to the pet cremation industry. A full-service accountant charges around $1,000-$2,500 annually for services like monthly bookkeeping, sales tax filings, and year-end tax preparation. For taxes only, costs are $500-$1,000.
Open a Business Bank Account
Be sure to separate all personal and business finances. Open a dedicated business checking account to keep funds separate and track income/expenses easily. Never co-mingle personal and business transactions.
Apply for a Business Credit Card
Also, apply for a small business credit card like the Chase Ink Business Card. This will establish business credit. Limits are based on your score and time in business. Use this card only for company expenses.
7. Obtain Licenses and Permits
Obtaining all required federal, state, and local licensing is a crucial legal step before opening a pet cremation business. Find federal license requirements through the U.S. Small Business Administration. The SBA local search tool also offers insight into state requirements.
At the federal level, the main license needed is from the Occupational Safety and Health Administration (OSHA). OSHA regulates employee safety and training for handling hazardous materials. Crematories have additional oversight given biohazards and air quality concerns. Proper protective equipment like respirators must be in place. Required OSHA courses cost $99 annually.
Another key license is the Certified Crematory Operator Permit from the Cremation Association of North America. This demonstrates competency in performing cremations. Testing and certification costs $375 and renewal is required every 5 years. Having certified staff signals credibility to clients.
At the state level, a cremation facility license will be required. For example, in Florida, all crematories must register with the Dept of Financial Services. In Texas, the Funeral Service Commission oversees licensing. Applications involve inspections, background checks, and fees of $500-$1,000. Rules vary by state so research requirements.
Local municipality permits are also needed for zoning, construction, renovations, signage, and fire safety. For example, Los Angeles requires a Zoning Use Permit at $11,211 for crematories. Chicago requires special high-temperature operation permits. Contact your city's permit office to learn specifics.
Additionally, pet cremation businesses require service-related permits like common carrier licenses for transporting deceased animals across state lines. Import or resale certificates for merchandise like urns. And permits for disposal of medical waste or air emissions depending on the cremation method.
8. Get Business Insurance
Having adequate business insurance is highly recommended for pet cremation companies to mitigate risk. The right policies protect against scenarios that could otherwise devastate or bankrupt the business.
For example, not having general liability insurance could be ruinous. If an employee gets injured on the job, the business would be responsible for potentially massive medical bills without insurance. Or if faulty equipment led to a fire that caused property damage or loss of life, the cremation company could face crushing legal judgments or settlements without liability coverage.
Another example is commercial auto insurance. Many pet cremations offer at-home pickup and delivery of pets. Not carrying adequate auto insurance could bankrupt the company in the aftermath of just one accident injury claim or vehicle replacement.
Other risks include employee theft, cyber crimes, supply chain disruptions, and natural disasters. For each peril, there is an insurance policy to safeguard the business. Common options include business interruption insurance, commercial property coverage, workers' compensation, and more.
The typical process involves researching plans like those offered by Progressive or The Hartford. Then get quotes by providing details on your operations, location, and coverage needs. An insurance broker can advise on optimal plans.
9. Create an Office Space
Having a professional office space lends legitimacy and provides a hub for daily operations when starting a pet cremation business. An office is useful for meeting with clients, housing sensitive documents, storing urns/memorial products, and getting work done in a quiet, private environment.
Home Office
A home office offers convenience and low costs but may not project professionalism for grieving clients. Only use a spare bedroom or converted garage if zoning allows home businesses. Costs are minimal beyond a desk and supplies.
Coworking Office
Coworking spaces like WeWork provide amenities like printers, WiFi, conference rooms, and community events with entrepreneurs. Great for solopreneurs starting before acquiring their own space. The downsides are lack of privacy and noise. Coworking costs approximately $300-$500 monthly per dedicated desk.
Retail Office
If also operating a pet funeral home or retail shop, consider an attached office space for convenience. This allows meeting with walk-in clients and immediate access to products/facilities. Triple net leases for retail space rent for approximately $15-$30 per square foot monthly. Buildout and renovations cost $100+ per square foot.
Commercial Office
For pet cremation businesses without a storefront, securing stand-alone office space in a commercial building is recommended long-term. This projects an established image to clients versus working from home or a coworking desk. Expect monthly rents of $20-$40 per square foot plus utilities in a Class B/C property. Class A spaces cost more but offer prestige.
10. Source Your Equipment
Launching a pet cremation business requires specialized equipment like cremation chambers, processing tables, storage containers, and more. For new entrepreneurs, acquiring these vital supplies while minimizing costs requires exploring all equipment source options.
Buy New
Buying brand-new cremation units from manufacturers like American Crematory ensures optimal performance, safety, and the latest features. However, new pet-only and livestock chambers cost $15,000-$60,000.
Buy Used
Purchasing quality used equipment can significantly reduce upfront capital needs. Check industry forums, auction sites, and classifieds for deals on gently used cremation units, stainless steel tables, biohazard incinerators, and more. Have a technician inspect before purchasing.
Leasing
Leasing through an equipment financing company is another option to acquire essential tools with less cash upfront. While monthly payments are ongoing, no down payment is required and leasing may offer tax benefits.
11. Establish Your Brand Assets
Developing a strong brand builds awareness and trust when launching a pet cremation business. A professional image attracts clients while setting you apart from competitors.
Get a Business Phone Number
Start by acquiring a unique business phone number through a service like RingCentral. Choose a local area code and memorable digits. Set up a custom voicemail greeting for a polished impression. RingCentral offers call management features beyond basic phone service.
Design a Logo
Next, create a logo that reflects your brand identity. Hire a designer on Fiverr or use a logo maker like Looka to develop options. A simple, iconic design is memorable. Symbols like paws or hearts can depict compassion. Make sure the logo looks crisp on signage, websites, and print materials.
Print Business Cards
Business cards from Vistaprint are invaluable for networking with veterinarians, funeral homes, and other pet professionals who can refer clients. Include your logo, phone, email, and tagline. Always have cards ready to hand out.
Buy a Domain Name
Secure a domain name for your website that matches your brand name if possible. Choose .com over alternatives. Use domain sites like Namecheap for the best pricing.
Build a Website
Building a website establishes an online presence and hub for information. Use DIY platforms like Wix or hire a web developer on Fiverr for a custom site. Include sections on your services, contact info, testimonials, pet loss resources, and FAQs.
12. Join Associations and Groups
Joining local professional groups and associations is a smart move for pet cremation entrepreneurs looking to network and learn insider tips. Surrounding yourself with others in the deathcare and pet industries leads to new relationships, referrals, and valuable advice.
Local Associations
Seeking out local associations like hospice groups, funeral director organizations, and small business alliances provides structured networking and education. For example, the International Cemetery, Cremation, and Funeral Association have regional chapters perfect for meeting peers.
Local Meetups
Attending local meetups and trade shows is another impactful way to connect. Sites like Meetup make finding relevant groups easy. Search for pet loss, funeral homes, and entrepreneur-focused gatherings in your city. Interacting in person allows for forming relationships and sharing experiences. Bring plenty of business cards to these events.
Facebook Groups
Finally, look for Facebook groups both locally and industry-wide to join. For instance, PET LOSS SUPPORT has over 3,000 members offering advice on the business side of pet cremation and funerals. Or search Facebook for groups like "[City Name] Pet Lovers" to connect with local customers.
13. How to Market a Pet Cremation Business
Implementing marketing and promotion is essential for pet cremation businesses to attract clients and achieve growth. With so many options now available, focusing on proven digital and traditional tactics makes the most impact.
Personal Networking
Start by leveraging your inner circle and existing contacts who may require services or provide referrals. Offer incentives for customers to refer friends and family. Satisfied clients are powerful organic marketers.
Digital Marketing
For digital tactics, consider:
Search ads on Google to get found for searches like "pet cremation" in your area. Highly targeted and trackable.
Facebook/Instagram ads targeted locally and by interest like pet owners. Retarget those who visit your site.
Produce helpful videos on pet loss and post them on YouTube. Adds a personal touch.
Claim Google My Business listing for search visibility, reviews, and posts. Vital for local SEO.
Blog about coping with pet bereavement and your services. Attracts organic search traffic.
Email newsletter with pet care tips, grief resources, and company updates. Nurture subscriber list.
Online reputation management by responding to any online reviews. Boosts word-of-mouth.
Traditional Marketing
For traditional tactics:
Condolence mailers to veterinary clinics and shelters announcing your services. Direct mail still converts.
Sponsor local pet charity events to get community visibility. Have a booth if possible.
Place brochures/flyers in vet offices, pet stores, and groomers. Ask first and follow up.
Advertise on local radio during pet-focused programs. Affordable brand awareness.
Seek earned local press as an expert on pet loss topics. Free exposure.
While digital marketing provides excellent tracking and targeting, traditional channels still play a role, especially for older demographics. Assess options based on budget and expected ROI. Focus on nurturing ongoing referral sources to sustainably grow your pet cremation business.
14. Focus on the Customer
Providing exceptional customer service needs to be the top priority when starting a pet cremation business. How you treat grieving clients directly impacts your reputation and referrals.
Some ways to add pet cremation customer focus include:
With pet cremation, you are serving people during an incredibly emotional and difficult time as they deal with the loss of a beloved family member.
Your interactions must be compassionate, respectful, and understanding.
Take time to listen and get a sense of the pet's personality and what it means to the owner.
Guide them gently through the cremation options to create a meaningful memorial that brings comfort. Offer heartfelt condolences.
Follow up with a handwritten note or donation made in their pet's honor. These special touches get remembered and mentioned.
Delivering caring, personal service will lead to glowing word-of-mouth and reviews.
Satisfied clients will enthusiastically refer family and friends who face the same tragic situation.
The pain of pet loss amplifies frustrations. Defuse issues with empathy and transparency. For pet cremation entrepreneurs, nurturing an environment of compassion and support builds loyalty and community. When customer service is the priority, business growth naturally follows.