The party room rental industry is projected to reach $3.2 billion by 2025, according to MarketResearch.com. With increasing demand for unique and customizable party spaces, now is an optimal time to start your own party room rental business. But where do you begin when launching a new venture in this growing industry?
This comprehensive guide covers how to start a party room business. From writing a business plan and obtaining licenses to securing a location and purchasing equipment. With insights from industry experts and actionable tips at every stage, you'll be prepared to start and scale a successful party room rental company. We'll walk through key considerations like insurance, staffing, marketing, and more to set your business up for growth and profitability.
1. Conduct Party Room Market Research
Market research is essential to any event venue business plan. It provides insight into your target market, local market saturation, current standards in pricing, and trends in services. Market research comes in two forms, primary and secondary. Primary includes personal research, while secondary is research from a third party.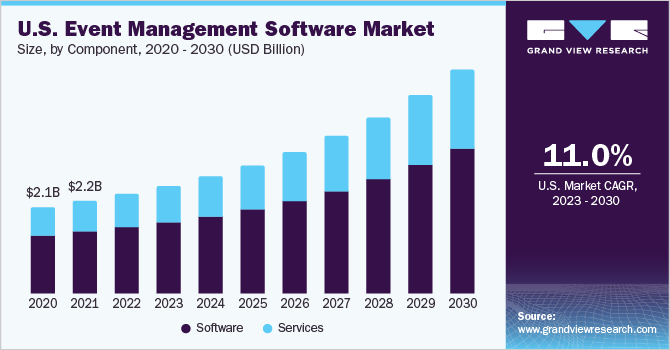 Some details you might learn through market research for a new event venue business include:
The market is highly fragmented, with the top 50 companies generating just 35.5% of revenue. This suggests ample opportunities for new players to enter and compete in local or regional markets.
While the broader party rental industry includes supplies and equipment, party room rentals specifically are a fast-growing segment.
Over 48% of parents say they are likely to book a party room, play space, or facility for their child's next birthday.
The average party room rental rate is $100-$250 per hour, with most bookings for 2-3 hours.
Costs can be kept relatively low with minimal staffing and mostly variable costs tied to bookings.
With proper social media and digital marketing, it's realistic for a new party room company to book 26 parties in year one, 52 in year two, and 104 in year three.
While exact profits depend on rental rates and facility size, the business can become highly profitable within 2-3 years.
Overall, the market trends and financial model for a local party room rental business are highly favorable for new startups.
2. Analyze the Competition
Thoroughly analyzing your competition is crucial when starting a party room company. Competitive analysis helps you learn more about the event space industry. It compiles details about local corporate events and event venues, current costs for services, and saturation of the local market. As you start your own event venue, these details become critical.
Some of the ways to get to know local event planners as you start an event venue include:
Build a competitor grid listing names, locations, rental rates, amenities, capacity, and target customer demographics.
Visit their websites and social media pages to gather data. Then visit in person to assess their facility quality, cleanliness, staff professionalism, and customer service.
Identifying any shortcomings like dated decor or equipment can inform your competitive positioning.
Online, search for party rooms on Google Maps, Yelp, Facebook, and other directories. Note their total reviews, ratings, photos, and mentions of amenities.
Pay attention to the language and keywords competitors use online across listings, blogs, and ads. This helps inform your local SEO and content to rank well.
Study their Google Ads and Facebook campaigns using free tools like SEMRush and Social Insight. See which keywords they target, their ad spend, landing pages, and conversion paths.
Match your ad strategy to keywords competitors miss or where you can outbid them.
Regularly monitoring competitors ensures you keep up with market changes and pivot appropriately. Maintain organized records of competitors and review bi-annually to re-assess the landscape. With vigilance, you can gain strategic advantage and outmaneuver competitors as a new party room in your area.
3. Costs to Start a Party Room Business
When starting a party room company, you'll incur various one-time start-up costs and ongoing expenses. Let's break these down to see where the money goes in your own business plan.
Start-up Costs
Facility – The most crucial is securing an appropriate facility. Expect to pay a security deposit of 1-2 months' rent and $5-$30 per sq. ft. in rent based on location and size. For example, a 1,000 sq ft space could cost $5,000-$30,000 upfront. Consider warehouse spaces or retail spaces around $10-$15 per sq. ft.
Build-out & Renovations – Estimate $50-$100 per sq. ft. to furnish the space with proper flooring, lighting, restrooms, HVAC, and decorative elements like themed walls. For a 1,000 sq. ft. facility, that translates to around $50,000-$100,000.
Furniture & Equipment – Tables, chairs, shelves, storage, and party supplies will likely cost $15,000-$30,000 depending on capacity. Sound systems, TVs, and techs like bubble or fog machines could run another $5,000-$10,000. Kitchen equipment will add more.
Licenses & Permits – Registration, licenses, and permits can cost $500-$5,000 depending on your location. Common requirements are a sales tax ID, occupancy permit, food service permit, and business license.
Website & Technology – Having a professional website designed can cost $2,000-$5,000. Accounting software, network equipment, and a security system will likely run $1,000-$2,000.
Starting Inventory – Initially stock up on basic party supplies even if you plan to rent most items. This working inventory can run $2,000-$5,000.
Marketing – Signage, flyers, business cards, and initial paid ads might cost around $1,000-$2,000 to promote your launch.
Insurance – General liability insurance will likely run $600-$1,200 per year. Property insurance may also be required.
Professional Services – A lawyer can charge $200-$500 to help with contracts and agreements. Accountants typically cost $200-$800 to set up your books, payroll, and filing processes.
Staff – If hiring staff upfront, budget at least $2,000-$5,000 for recruiting fees, training, uniforms, and initial payroll until bookings ramp up.
In total, expect around $80,000-$250,000 in start-up costs for a 1,000 sq. ft. party room. Many entrepreneurs start smaller at first to minimize risk and costs.
Ongoing Costs
Rent – This is typically your highest fixed cost, from $3,000-$20,000 per month depending on space.
Staffing – For a few part-time staff expect at least $2,000-$4,000 in monthly payroll.
Utilities – Electric, gas, water, phone/internet will likely total $500-$1,500 monthly.
Supply replenishment – Around $1,000-$3,000 to steadily replace party inventory.
Cleaning & maintenance – Likely $500-$1,500 for deep cleaning services and any repairs.
Marketing – Budget around $1,000-$2,000 minimum for ongoing digital/print advertising.
Merchant services – Credit card processing fees on bookings will be 1.5%-3.5% of revenue.
Insurance, renters tax, loan payments, and other fixed costs will also factor in. Total monthly costs can range from around $8,000 on the lower end to $30,000 on the higher end.
Being well-capitalized and having access to financing is crucial when starting any party room business. This overview provides rough estimates to help calculate build-out and operating costs.
4. Form a Legal Business Entity
When starting a party room business, the legal structure you choose impacts taxes, liability, and ease of management. The four main options each have advantages and drawbacks to weigh.
Sole Proprietorship
A sole proprietorship is the simplest as you operate under your name with no formal registration needed. However, you're personally liable for all debts and legal claims, and your personal and business assets are the same. This poses a major risk as party rooms face high liability with so many guest injuries or property damages possible.
Partnership
Forming a general partnership spreads liability across partners and allows the pooling of resources. However, partners are still fully liable for each other's actions and debts. The partnership itself pays no income tax – all profits flow through to partners to report. Yet there's no limit to liability and relationships can get complicated with disagreements.
Limited Liability Company (LLC)
A limited liability company (LLC) is usually the best choice for party rooms. It shields your assets from any business liabilities, debts, or lawsuits. Only assets tied directly to the LLC can be pursued. An LLC also allows you to take on investors or co-owners seamlessly in the future. You get flexibility on profit distribution and pay no corporate taxes.
Corporation
A corporation separates the business as its legal entity and shareholders/owners have limited liability. This more formal structure can support raising investment capital through issuing stock. Corporations pay taxes on profits directly before shareholders receive dividends. The double taxation often makes it less ideal for smaller companies.
5. Register Your Business For Taxes
One key legal requirement when forming an LLC or corporation is obtaining an Employer Identification Number (EIN) from the IRS. This unique number identifies your business for tax purposes similar to how your Social Security Number identifies you as an individual.
An EIN is mandatory if you plan to hire employees, open a business bank account, or file any corporate tax returns. It only takes a few minutes to get your EIN for free via the IRS website. Simply answer a few questions about your LLC and owners to instantly receive your EIN.
To apply online, you'll need:
Your Social Security Number
Your LLC's official name and address
Names, SSNs, and addresses of all owners/members
Start date of your business
Industry/nature of business
Responsible party for IRS filings and tax payments
Submit this info on the IRS site and your EIN will display upon approval. Print and save this for your records. You'll enter your EIN anytime the business makes federal tax filings or applications.
Additionally, contact your state tax agency to obtain a sales tax ID number for collecting and remitting sales tax. Register within 60 days of forming your LLC. Like your EIN, this sales tax ID should be included on all sales tax returns and filings.
6. Setup Your Accounting
Proper accounting practices are crucial for any party room business to track finances, run payroll, pay taxes, and prove legitimacy if audited. There are many ways for businesses focused on networking events to create a solid financial game plan, including:
Accounting Software
While recorded manually, accounting can become extremely cumbersome. That's why using software like QuickBooks is highly recommended from the start.
Cloud-based solutions like QuickBooks seamlessly integrate with your business bank accounts and credit cards, automatically importing all transactions.
Hire an Accountant
While software helps immensely, most businesses should still partner with an accountant. Expect to pay $200-$500 monthly for full bookkeeping services and financial statement preparation. Or opt for an annual tax preparation package simply to file your LLC's returns for $500-$2,000.
Open a Business Bank Account and Credit Card
Always maintain a separate business checking account and credit card. Avoid mingling personal and business funds, which complicates reporting. Business credit cards also help track expenses and can be set up based on your LLC's creditworthiness rather than your score.
7. Obtain Licenses and Permits
Before hosting your first event, it's crucial to ensure your party room business secures all required state and local licenses and permits. Federal licenses can be found through the U.S. Small Business Administration. The SBA also offers a local search tool for state requirements.
Business License – Most cities and counties require all businesses to register for a general business license. Fees are typically under $100 annually.
Food Permit – If serving any food or drinks, you'll need a food service permit. These are issued after an inspection of your kitchen facilities and equipment. Annual fees range from $200 to $500.
Liquor License – Alcohol changes the licensing game. Party rooms planning to sell alcohol require clearing hurdles like background checks, separate permits, and security mandates.
Fire and Building Permits – Construction permits are needed for any renovation such as electrical, plumbing, new walls, or finishes.
Entertainment Licenses – Public performances, concerts, dances, or broadcast media often require their permits. These regulate noise levels and copyrights.
Health Inspection – Local health departments regulate sanitation and hygiene. Those with pools may require additional approvals. Childcare facilities especially see heavy regulation.
Consult your state and city government websites to find requirements for business activities planned. Build permit timelines into your launch plans, as some take 60-90 days to issue. An attorney or permitting agency can help navigate exactly which licenses or permits apply to your unique venue.
8. Get Business Insurance
Carrying proper insurance is crucial for any party room to mitigate risk. Without coverage, a single accident or claim could devastate your company. Consider these scenarios:
A child breaks her arm falling off a chair at your facility. Her family sued for $100,000 in damages. Without insurance, that could force you out of business.
A fire breaks out in your kitchen and destroys your venue. Repairs and lost income without insurance could exceed $500,000 – more than you can afford.
A party guest slips on a spill and sustains a traumatic head injury. Their multi-million dollar lawsuit again threatens your entire livelihood.
The right insurance policies help cover unforeseen costs that could otherwise shut your doors. Commonly recommended options include:
General liability – Covers 3rd party bodily injury, property damage, personal injury, medical payments, and legal defense costs. Limits often start around $1 million.
Property – Protects your business property against damage/loss from causes like fire, weather, and vandalism. Get coverage sufficient to rebuild.
Commercial auto – For any business vehicle, covers liability along with collision and comprehensive damage.
Workers' comp – Required in most states to cover injuries employees sustain on the job.
EPLI – Protects against employment practice liability claims around discrimination, wrongful termination, etc.
Reputable providers allow you to get quotes and policies online in minutes. Expect to pay $1,000-$8,000 annually depending on your coverage limits and deductions. Don't wait to investigate options – implement necessary policies so your assets are protected starting day one.
9. Create an Office Space
While your party venue is the primary facility, maintaining a traditional office space can also prove beneficial for administrative tasks, meetings, and phone calls.
Home Office
A home office is the most convenient and affordable option to start. Expect costs of $500-$2,000 to set up a basic workspace in a spare bedroom or basement. However, home offices can lack professionalism for meetings and distract from work-life balance.
Coworking Office
Coworking spaces like WeWork offer modern amenities and networking with other entrepreneurs for monthly fees starting around $300. These flexible spaces work well for businesses with distributed teams. But noise could hinder productivity.
Retail Office
Retail office spaces provide visibility and accessibility for clients. Costs typically run $1,000-$1,800 per month based on facility size and location. Signage and foot traffic drive brand awareness. The space can double as a lounge for early guest arrivals. The downsides are lengthy leases and utility expenses.
Commercial Office
Traditional commercial office buildings provide room for expansion. Small spaces start around $3,000 per month but offer reception areas, conference rooms, break rooms, and other resources. These spaces bring legitimacy when meeting vendors, partners, or investors. However, costs are higher and spaces are less customizable.
10. Source Your Equipment
A party room needs significant equipment and décor to create a fun, themed atmosphere. Stocking affordably requires exploring these sourcing strategies:
Buying New
Major retailers like Party City and Oriental Trading sell all the staples like plates, cups, balloons, games, and favors for bulk rates. Amazon supplies items like bubble/fog machines, disco balls, karaoke machines, and furniture. Expect 20-50% savings versus in-store prices.
Buying Used
Facebook Marketplace and Craigslist regularly have party supplies, arcade/carnival games, inflatables, furniture, and more listed at 50-90% discounts. Search locally and be prepared to transport larger items. Pay attention to the condition.
Renting
National companies like Taylor Rental, AZ Rental, and Event Rents let you compare rental rates for specialty items like bounce houses, concession machines, and AV equipment. Most deliver, set up, and retrieve items on your timeline. Renting saves on buying these pricier products.
Leasing
Consider multi-year leases on essentials like commercial kitchen appliances. This locks in predictable monthly fees for the equipment's useful life rather than huge upfront costs. Leasing simplifies upgrading later too.
11. Establish Your Brand Assets
Developing a strong brand is crucial for any party room company to stand out and build recognition. This requires securing key branding assets:
Get a Business Phone Number
Having a dedicated business phone line immediately shows clients you're a professional operation compared to simply using a personal cell. Services like RingCentral make it easy to set up a custom toll-free or local number with call routing and voicemail features, starting at $20/month.
Design a Logo
A polished logo perfects your image and sticks in customers' minds. Explore different fonts, icons, and styles based on your brand identity. Looka instantly generates hundreds of on-brand logo options to choose from and customize. Expect to pay $20-$80 for the files.
Print Business Cards
With a logo, order business cards, flyers, signage, brochures, and more from Vistaprint. Business cards establish legitimacy when meeting vendors or advertisers. Promotional flyers can be displayed at local schools and shops to generate leads. Yard signs alert passersby. All branding assets should share your logo, fonts, and colors for consistency.
Buy a Domain Name
Don't forget to purchase your custom .com domain to develop a full website presence. Namecheap domains start at $9/year. Choose a name that's short, memorable, and fits your local market.
Design a Website
Building that website is now easier than ever through DIY sites like Wix. Pick templates, drag and drop content, and launch your responsive site within hours for less than $20/month. Or hire a web developer from sites like Fiverr for a fully custom build.
12. Join Associations and Groups
Joining local groups and associations accelerates success when launching a party room by connecting you with industry peers.
Local Associations
Local associations like the American Rental Association or Association of Party Rental Professionals provide trade resources and networking. Attend mixers to exchange insights with owners of competitor venues and related vendors in your city. These groups often host annual conventions featuring expert speakers and new product demos.
Actively participating in a local chamber of commerce is another way to raise visibility and make connections. Consider joining broader associations like Meeting Professionals International to tap into the wider event planning community.
Local Meetups
Attend local industry meetups and tradeshows to nurture your network. Sites like Meetup list relevant events for mingling and exchanging business cards with potential partners and advertisers.
Facebook Groups
Dive into Facebook groups to crowdsource advice 24/7 from fellow owners across the country:
The collective knowledge from these online and local communities provides an invaluable support system for your party room. Never stop networking!
13. How to Market a Party Room Business
Implementing an ongoing marketing strategy is essential for any new party room company to gain awareness and attract bookings in their market.
Personal Networking
Start by tapping your inner circle for referrals. Offer 10% off to existing clients who refer a new party that books. Send thank you cards and small gifts to show appreciation when someone endorses your business. Word-of-mouth is the most valuable marketing channel.
For wider reach, focus on a mix of digital and traditional tactics:
Digital Marketing
Run Google Ads for searches like "party venues [city]" and "kids birthday parties near me" to appear to local parents planning events.
Create targeted Facebook ads promoting your themed packages and amenities to area families. Retarget people who have engaged.
Produce fun YouTube videos giving venue tours and highlighting party setups. Rank for searches around hosting different types of events.
Claim and optimize free business listings on Google, Facebook, Yelp, and other directories.
Develop an email list to send promotions and offers to drive repeat bookings.
Blog regularly with party planning tips and guides to establish expertise and traffic.
Traditional Marketing
Design direct mail postcards to blanket neighborhoods around your facility. Offer limited-time discounts.
Distribute flyers and hang posters at local schools, daycares, churches, rec centers, etc.
Seek partnerships with children's stores, play cafes, and family venues to cross-promote.
Sponsor a local sports team and have signage at their games. Donate space for their end-of-season party.
Advertise on billboards or benches near high-traffic areas like malls and parks.
This 360 strategy spanning digital, print and grassroots tactics ensures your messaging penetrates your target families across multiple touchpoints. Reinvest a set portion of each party's revenue into sustaining and improving your marketing over time.
14. Focus on the Customer
Providing exceptional customer service is crucial for any party room company to earn loyalty and referrals. Small gestures make a big impression.
Some ways to improve customer focus in the event venue industry include:
For example, call each client the week before their event to answer questions and put them at ease. Check-in on the day off to ensure everything is running smoothly.
Make your space parent-friendly by having a box of toddler toys and books on hand so they can relax during setup.
Keep your venue immaculately clean before and after each rental. Take proactive steps like slipping socks over chair legs to prevent scuffs.
Train staff to greet guests warmly and anticipate needs before they arise. Remember frequent customers by name and their venue preferences.
Send handwritten thank you notes after events with a small gift card or coupon for their next booking. Get reviews on Google to build social proof.
By providing personalized service that exceeds expectations, you foster delighted customers who can't wait to tell friends about their party experience. They become your best promoters.
Poor customer service risks damaging your reputation and losing business. However, delivering consistent satisfaction earns loyalty and word-of-mouth referrals that fuel stable growth.