The home organizing market is booming. After reaching $11.4 billion in 2021, organizing is estimated to grow at a compound annual growth rate (CAGR) of 4% from 2021 to 2025. It's a good time for newcomers to join the professional organizing business.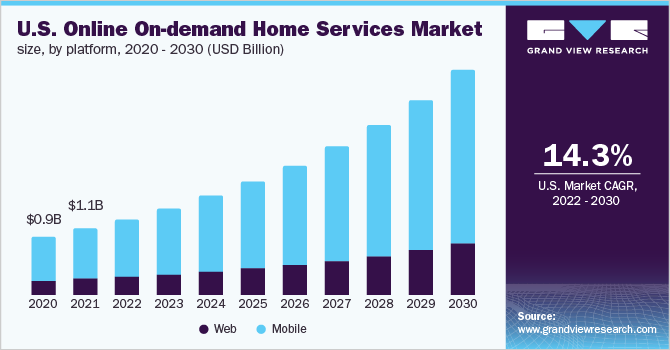 With the right business plan and organizational skills, aspiring entrepreneurs can capitalize on this demand and build a successful business. From decluttering homes to streamlining offices, professional organizers help clients take control of their spaces and lives.
This guide will walk you through how to start a organizing business. Topics include market research, registering an EIN, forming a business entity, competitive analysis, marketing, and more. Here's everything you need to know about starting your own professional organizing business.
1. Conduct Organizing Market Research
To start a professional organizing career you need to know about the professional organizing industry. Market research offers insight into your target market, service trends, local market saturation, and more.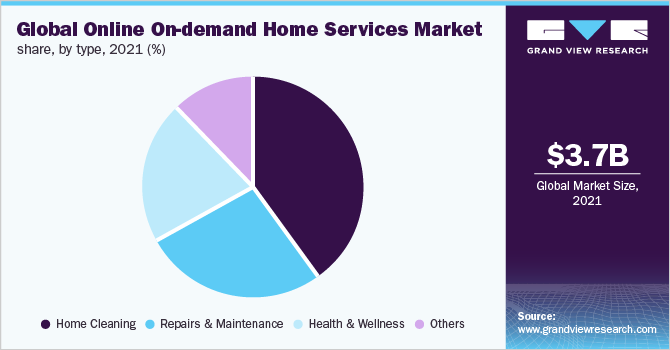 Some details you'll learn as you sort through research on organizing and storage solutions include:
The target market for professional organizers is vast and varied.
The most typical clients are middle-to-upper-income households overwhelmed by clutter and disorganization.
80% of US households feel cluttered, indicating massive market potential.
Key demographics include parents with busy kids, young professionals in small city apartments, seniors downsizing, and small business owners.
With hectic modern lifestyles, people increasingly value time over organizing themselves.
Hiring a professional organizer saves clients time and stress.
As more baby boomers near retirement, demand for downsizing and estate organization will also rise.
Competitive advantage can come from specialization.
Some organizers focus on specific client groups like hoarders, seniors, or families with ADHD. Others specialize in spaces like garages, offices, closets, and kitchens.
Virtual organizing is a new trend that provides added convenience.
Pricing is an important consideration. The typical hourly rate is $50-150, with higher prices in major metro areas.
Packages and memberships that offer ongoing maintenance are also popular. To build a client base, new organizers may consider discounted intro offers.
Specializing in an underserved niche can also enable higher rates.
A key driver of growth is increased consumer awareness of the benefits of an organized space and lifestyle.
Social media posts and home-organizing TV shows have made organizing cool and accessible. As more people use professional organizers, word-of-mouth also builds momentum.
Specialization allows organizers to dominate a niche. Low startup costs and the remote/virtual organizing models also minimize risk for new solo entrepreneurs. For organized, empathetic individuals, now is the prime time to capitalize on demand and launch a profitable organizing business.
2. Analyze the Competition
Thorough competitive analysis is crucial when launching an organizing business. Assess both local brick-and-mortar competitors and larger national brands with an online presence.
Some ways to better analyze other professional organizing businesses include:
Visit their websites and social media pages to evaluate services, pricing, and branding.
Note specialties, target client demographics, and any unique offerings.
Drive by physical office locations if applicable.
Research national organizing franchises and chains like The Container Store and Neat Method.
Browse their websites and visit local franchises if possible.
Evaluate their service menus and fee structures.
Take note of any services lacking in your area that present an opportunity. Review their brand messaging and marketing content.
Analyze the online presence and visibility of local and national competitors.
Search key organizing terms on Google to see whose website, blog posts, and local business listings rank highly.
Check how many and what kinds of reviews they have on sites like Yelp.
Visit their Instagram and Facebook pages to assess follower count and engagement.
A detailed understanding of established competitors will inform your organizing business strategy. You can decide about your niche, pricing, services, and marketing with your competitors' strengths and weaknesses.
3. Costs to Start an Organizing Business
Starting an organizing business has relatively low barriers to entry compared to other service industries. With careful planning and budgeting, the initial investments can be minimal. Here is an overview of typical start-up and ongoing costs to factor into your organizing business plan:
Start-Up Costs
Business Licensing Fees – $50-$500+ depending on your state and local municipality. Most areas require at least a basic business license to operate legally.
Professional Organizing Certification – $200-$500 for various training programs and certificates like the Board of Certification for Professional Organizers (BCPO) or Certified Professional Organizers (CPO) credentials. While optional, certification bolsters your expertise and credibility.
Website – $50-300+ to purchase a domain, security certificate, and basic website hosting package. Many website builders like Wix and Squarespace offer free templates to create your site affordably.
Business Cards – $50-100 for starter packs of 250-500 basic cards to hand out to prospective clients.
Insurance – $300-1000+ for general liability insurance to protect yourself from any damages, injuries, or lawsuits, especially if working inside client homes. Quotes will vary based on your location and coverage levels.
Technology – $200-500+ for a laptop, smartphone, cloud storage, productivity software, CRM, and other core tech needs.
Office Supplies – $100-300 for storage bins, labels, hanging files, shelving, and other inventory to equip your organizing office or vehicle.
Marketing Materials – $100-300+ for flyers, brochures, business cards, and promotional giveaways for networking and advertising.
Total Minimum Start-Up Costs: $1,000 – $3,000
Ongoing Costs
Insurance – $50-150 to pay premiums on your liability and any other business insurance.
Office Rent – $200-1000+ depending on if you lease dedicated office space or work from home. Virtual organizing businesses can skip this cost.
Utilities – $50-200 for cell phone, internet, electricity, and other services to run your business, especially if leasing an office.
Accounting Software – $10-50 per month for apps like Quickbooks or Wave to manage billing, expenses, and taxes.
Website Hosting – $10-20 for hosting fees to keep your site online.
Marketing – $50-500+ per month for advertising, content creation, SEO, and other promotion of your services.
Professional Fees – $100-500 for legal, accounting, consulting, or other specialized services.
Transportation – $100-300 for gas, maintenance, parking, etc. to travel to client locations.
Supplies – $50-100 to replenish any inventory of organizing products and tools.
Annual Ongoing Expenses
Taxes and Licenses – $500-2000 to file quarterly/annual taxes and renew your business license and certificates.
Continuing Education – $100-500 for courses, conferences, and training to maintain your professional organizing credentials.
Website Maintenance – $100-500 for updates, security, and enhancing your online presence.
Financial Planning & Accounting – $300-1000 to work with accountants and advisors to manage your finances and cash flow.
These estimates provide an approximate overview of what starting an organizing business entails. Your exact costs will vary based on your location, professional experience, services offered, number of employees, and other factors.
4. Form a Legal Business Entity
When starting an organizing business, one of the first legal steps is choosing your business structure. The four main options each have advantages and disadvantages to consider:
Sole Proprietorship
A sole proprietorship is the simplest structure with no formal business registration needed beyond licenses. You operate as an individual managing all aspects of the business.
Pros: Easy and inexpensive to set up. No complex paperwork or legal fees. You retain full control and get to keep all profits.
Cons: You have unlimited personal liability for debts and any legal issues. No options for investment funding. Less credibility with clients than a registered corporation. Difficult to scale if you want to grow and hire employees.
Partnership
A partnership allows two or more owners to establish and manage the business together. You register a partnership agreement outlining financial and managerial details.
Pros: Easy to establish with minimal legal paperwork. Shared expertise and investment between partners.
Cons: Partners are jointly liable for all financial and legal obligations. A poorly executed partnership can lead to disputes and gridlock. Turnover in partners can disrupt operations. Difficult to raise outside investments and funding.
Limited Liability Company (LLC)
An LLC combines the pass-through taxation of a partnership with the limited liability of a corporation. Owners aren't personally responsible for debts and legal issues beyond their investment.
Pros: Liability protection for owners' assets. Flexible management options. Easy to add new investors or owners. Credibility of formal business registration.
Cons: More complex paperwork and registration requirements than a sole proprietorship. Must comply with regulations to maintain LLC status. Self-employment taxes still apply.
Corporation
A corporation is a separate legal entity from its owners. Shareholders have limited liability based on their ownership percentage.
Pros: Complete liability protection for owners. Additional tax deductions. Can raise funds through stock offerings. Continuity even with changes in ownership. High credibility with customers.
Cons: Most expensive and complex entity to establish with extensive legal paperwork. Double taxation of profits and dividends. Extensive record-keeping and reporting requirements.
5. Register Your Business For Taxes
An Employer Identification Number (EIN) is a unique tax ID number that identifies your business to the IRS and state tax authorities. An EIN is required to legally operate any type of business entity besides a sole proprietorship.
As an LLC or corporation, your organizing business needs its own EIN for important tax and banking purposes. An EIN is necessary to:
Open a business bank account
File business tax returns
Hire employees and process payroll
Apply for business licenses and permits
Applying for an EIN is free and can be done online via the IRS in just a few minutes:
Go to IRS EIN Assistant and select Apply Online
Choose View Additional Types including Limited Liability Companies, and select Continue
Select Limited Liability Company, enter your LLC information, and submit the online form
Receive your EIN immediately on submission
It's that simple! Be sure to keep your EIN private and secure. Once you have your EIN, contact your state revenue agency to register for any tax accounts needed for sales, payroll, or other business taxes in your state.
6. Setup Your Accounting
As an organizing business owner, ensuring your financial records and taxes are in order is crucial. Investing in quality accounting tools and services from the start will save you significant time and headaches down the road.
Accounting Software
Using small business accounting software like QuickBooks is highly recommended. QuickBooks seamlessly syncs with your business bank accounts and credit cards, automatically importing and categorizing transactions to simplify bookkeeping.
It generates invoices, tracks receivables and payables, monitors cash flow, and runs reports for taxes. The automation frees you to focus on clients, not manual paperwork.
Hire an Accountant
Pairing software with an accountant provides maximum financial oversight and expertise. A bookkeeper can handle tasks like monthly reconciliations in Quickbooks to ensure accuracy. Come tax time, your accountant will prepare and file business tax returns, advise on deductions and credits, and navigate any IRS correspondence.
Expect to invest around $200-$500 monthly for a bookkeeper and $1000-$3000 to have your accountant prepare fiscal year-end filings.
Open a Business Bank Account
Keeping personal and business expenses completely separate is also non-negotiable. Register for an Employer ID Number (EIN) and open a dedicated business checking account in your LLC's name. Never commingle funds or pay personal expenses from the business account.
Apply for a Business Credit Card
Applying for a business credit card in your LLC's name is also advised. Business cards don't use your credit score, so you can establish a spending limit and history tied solely to your organizing company. Dedicated business accounts and cards simplify expense tracking and year-end reporting.
7. Obtain Licenses and Permits
Before welcoming your first organizing clients, it's crucial to ensure your business is properly licensed and permitted at both the state and local levels. Find federal license requirements through the U.S. Small Business Administration. The SBA local search tool offers insight into state requirements.
One of the first steps is to check with your city or county clerk's office on any general business licenses required locally. Most municipalities require at least a basic business license to legally operate within their jurisdiction. Fees are generally $50-$100 annually.
If you plan to operate your organizing business out of a commercial office space, you'll likely need a certificate of occupancy (COO) from the local building department. A COO confirms the space is zoned for commercial use and meets code requirements. Expect to pay $200-$500 for the necessary inspections and certificates.
Check your state's Secretary of State website for any business registrations required at the state level. For example, California requires LLCs to file a Statement of Information. Florida mandates an annual report for LLCs. Stay compliant with any annual state filings.
Most states also require a reseller permit or sales tax license if selling physical products. For organizing businesses focusing solely on services, this may not apply but double check with your state revenue department. Optional specialty licenses like waste transport licenses may also apply depending on your services.
Do you plan to travel to organize clients' homes? States often regulate service industries like home contractors. In Texas, household organizing requires a Property Tax Consultant license. Louisiana enacted a Home Organizer license category. Check for any similar regulations in your state.
At the local level, some cities require additional business licenses for service providers working inside residences. Verify the rules in the municipalities you plan to serve. You want to avoid expensive compliance violations.
8. Get Business Insurance
Carrying adequate business insurance is highly advised to protect your organizing company against unexpected liabilities. Without coverage, a single incident could destroy everything you've built.
Imagine a client slips and falls in your office, resulting in an expensive injury claim. Or while organizing a client's home, you accidentally damage a prized furniture piece or art object. Your assets could be seized in a lawsuit if you lack insurance.
Other risks like fire, theft, or natural disasters could destroy your office and equipment. Cyber incidents could expose private customer data. Employees may be injured on the job. Insurance covers these disruptions so your business can survive.
Follow this process to get insured:
Research policy options like general liability, commercial property, professional liability, workers' compensation, cyber, and business auto. Review costs and coverage explanations on sites like CoverWallet.
Speak with an insurance broker who can assess your specific risks and make coverage recommendations. Expect to pay $500-$2,000 annually depending on your needs.
Provide requested information like your employee count, office details, service regions, revenue projections, and client contracts. Insurers will use this data to quote premiums.
Review multiple quotes in detail and ask brokers to clarify exclusions or limitations. Select a policy that fits your budget while providing robust protection.
Pay your policy premium to activate coverage. Ensure you understand the requirements for submitting claims if incidents occur.
Don't wait until it's too late—get insured from the start. Comprehensive business insurance gives organizing entrepreneurs peace of mind to grow without fear of financial ruin from unforeseen events.
9. Create an Office Space
Having a professional office space can give your organizing business credibility and provide a centralized hub for meeting with clients. The right office setup for your needs depends on your budget, location, and work style.
Home Office
A home office is the most affordable option, with no leasing costs beyond dedicated supplies and furnishings. It offers convenience and flexibility for solo entrepreneurs. However, home offices lack the legitimacy of commercial spaces and can hamper productivity with household distractions. They also provide no space for employees as you scale.
Coworking Office
Coworking spaces like WeWork offer affordable monthly memberships ($200-$500) for shared office environments. You gain amenities like meeting rooms, office equipment, and networking without the cost of solo leased space. Downsides are potential distractions and no long-term stability if you later relocate.
Retail Office
Short-term retail spaces may suit organizing consultants who meet clients on-site. Kiosks in malls or booths at markets let you book affordable space ($25-$100/day) only when needed versus a permanent lease. You gain exposure to customer traffic but spaces are small and lack privacy.
Commercial Office
For established agencies, leasing dedicated commercial office space provides the most professional setup for meeting clients on your turf. Expect monthly rents of $1000-$5000 depending on location, size, and amenities. The fixed overhead is substantial but offers long-term stability and unlimited growth capacity on-site.
10. Source Your Equipment
An organizing business has relatively minimal equipment needs, with most materials able to be sourced affordably. Here are some options for acquiring the necessary supplies:
Buying New
Core inventory like storage bins, shelves, and hanging files can be purchased new from general retailers like Target, Walmart, and Amazon. Office supply stores also carry essentials like labels, binders, and organization systems. Expect to invest $500-$1000 to stock up on quality gear to use with clients and outfit your office.
Buying Used
Used and vintage storage containers, shelving units, file cabinets and more can be sourced secondhand for cost savings. Scout local thrift stores, garage sales, estate sales, and online markets like Craigslist, Facebook Marketplace, and eBay for unique bins, baskets, and shelves to add character to your office.
Renting
Consider renting a storage unit near your office to house surplus inventory between client jobs. A 5×5 unit rents for approximately $50-$150 monthly, providing flexible overflow storage without buying unnecessary supplies. Portable shelving units and storage pods can also be rented on demand for large client projects.
Leasing
Leasing options are limited for organizing equipment, though new companies like Fernish rent premium furniture and decor to stage organized spaces for clients. There are also office equipment leasing companies for copiers, printers, and technology needs.
11. Establish Your Brand Assets
Developing a strong brand identity is crucial for organizing businesses to stand out and be remembered.
Follow these key steps to create professional brand assets as you launch your company:
Getting a Business Phone Number
A business phone number lends legitimacy versus using a personal cell. Services like RingCentral offer virtual phone numbers with custom greetings, extensions, call routing, and more for $25-$50 monthly. A professional number builds trust when prospects call your organizing business.
Creating a Logo and Brand Assets
A logo encapsulates your brand identity. Consider an organizing logo with clean lines and categories or a fun character like "The Clutter Slayer." Looka makes custom logo design easy starting at $20.
Use your logo across assets like business cards, invoices, office signage, your website, and social media. Brand consistency boosts recognition so prospects remember you.
Creating Business Cards and Signage
Business cards establish your professionalism in person. Signage marks your organizing office. Vistaprint offers affordable custom cards, door decals, banners, and more starting at $10.
Hand your card to prospects at networking events, client meetings, and when asked what you do. Display signage so passersby can easily find your office.
Purchasing a Domain Name
Secure a domain like YourOrganizingBiz.com using a registrar like Namecheap. Pick a name that's memorable, short, and describes your services. Buying the .com establishes brand authority online.
Building a Website
Every home-organizing business needs a professional organizing business website. Use DIY builders like Wix to create your site for free. Or hire a contractor on Fiverr for $500.
Your site is a digital brochure for services, credentials, and booking. Ensure a professional design aligned with your brand.
Investing in core brand assets gives startups like organizing businesses an instantly polished identity. This engages prospects and builds company value.
12. Join Associations and Groups
Joining relevant local groups and associations provides invaluable connections when starting an organizing business.
Local Associations
Look for local chapters of larger professional organizing associations like NAPO (National Association of Productivity and Organizing Professionals) or ICD (Institute for Challenging Disorganization).
Attending association events puts you in touch with fellow organizers to exchange insights, leads, and advice. Displaying association membership also builds your credibility with clients.
Local Meetups
Sites like Meetup list events for organizers and small business owners in your city. Attend these meetups to connect face-to-face with potential mentors, partners, and clients.
Look for meetups focused on decluttering, productivity, home organization, small business marketing, women entrepreneurs, and related topics. Bring plenty of business cards to distribute.
Facebook Groups
Facebook communities create valuable virtual networking at your fingertips. Search for and join groups like CLEANING BUSINESS OWNERS, Organizers Unleashed: The Art of Professional Organizing, and Organizing Experts to tap into thousands of fellow organizers worldwide.
13. How to Market an Organizing Business
Implementing an effective marketing strategy is essential for organizing businesses to attract clients and expand. Try these key tactics to get the word out:
Referral Marketing
Marketing builds awareness so prospects seek out and hire your services. Satisfied clients also provide invaluable referrals, so prioritize excellence. Offer referral rewards like a $25 gift card or account credit to incentivize shares. Send thank you notes and testimonial requests to happy customers.
Digital Marketing
Search ads – Run Google/Bing ads targeting and organizing keywords in your area. Pay only when prospects click your ad.
Social media ads – Facebook and Instagram ads can target local demographics who may need organizing help.
SEO optimization – Ensure your website has organized keywords to rank highly in search engines.
Video content – Create a YouTube channel sharing organizing tips and tour client projects.
Blogging – Write weekly organizing advice posts to build website traffic and expertise.
Email marketing – Send emails to subscribers with decluttering tips and special offers.
Social media – Post regularly on your business's Facebook and Instagram pages. Share before/after photos, client testimonials, etc.
Traditional Marketing
Direct mail – Send promotional postcards showcasing your services to local households.
Flyers – Distribute flyers at community centers, libraries, real estate offices, and other high-traffic areas.
Radio ads – Ads on local radio stations can promote your organizing business.
Newspaper ads – Local paper ads target older demographics who may need organizing help.
Billboards – A roadside billboard offers high visibility but can be costly.
Vehicle wrap – Brand your car or van to essentially make it a moving advertisement.
While digital marketing provides advantages like better targeting and measurement, don't rule out traditional mediums completely. A mix of digital and traditional tactics combined with an amazing client experience is the recipe for rapid organizing business growth.
14. Focus on the Customer
Providing an incredible customer service experience is crucial for organizing businesses to drive referrals and growth. Some ways to improve your customer focus as a successful professional organizing business include:
After you've helped organize a home or office, ask happy customers to share their positive experiences on review sites like Yelp.
Send follow-up thank you notes after a job and include a referral code they can pass to friends for 10% off.
Offer additional value like free maintenance visits every 3-6 months.
Check-in on your organizing systems and make tweaks.
Clients will appreciate the continued attention and be more inclined to tell contacts about your amazing service.
Be transparent about your fees and timeline so clients know what to expect. Thoroughly explain your organizing process and methods during a consultation.
Avoid pressuring clients to purchase add-ons or extras. Deliver services on time as promised.
Personal touches also build lasting relationships with customers. Remember and use client names frequently.
Ask about any upcoming events or milestones in their lives. Send a handwritten congratulations card if a client mentions a new baby or promotion at work.
Providing this level of customer service shows you care about more than just a transaction. Clients are so impressed that they can't help but share your organizing business with family and friends. Word travels fast, bringing in a stream of new clients from referrals.