The pallet industry is growing in leaps and bounds. As of 2022, the market hit a whopping $87,867 million with a compound annual growth rate (CAGR) of 7.17% predicted between 2022 and 2028. This means the market could reach $133,163 million by 2028.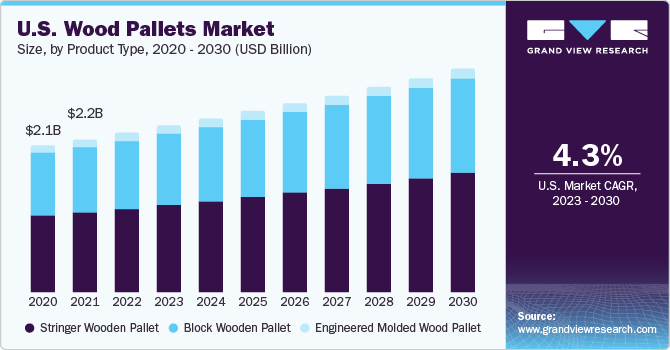 With the rise of e-commerce and increased shipping volumes, pallets help move products efficiently through supply chains. Most pallets are rented by pallet companies and then returned, creating a constant need for repaired and replacement pallets. Used pallets can also be resold or recycled into new products, reducing waste.
Launching a successful pallet company takes strategic planning, investment, and hard work. This article provides a step-by-step guide on how to start a pallet business. Whether you want to manufacture custom pallets, resell used pallets, or start a pallet recycling operation, you'll find the information needed to turn your pallet business idea into reality.
1. Conduct Pallet Market Research
Market research is an important aspect of starting any wooden pallets business. Throughout your wood pallets market research, you'll gain insight into trends in pallet the wood and plastic pallets market, your target market, and various other important details.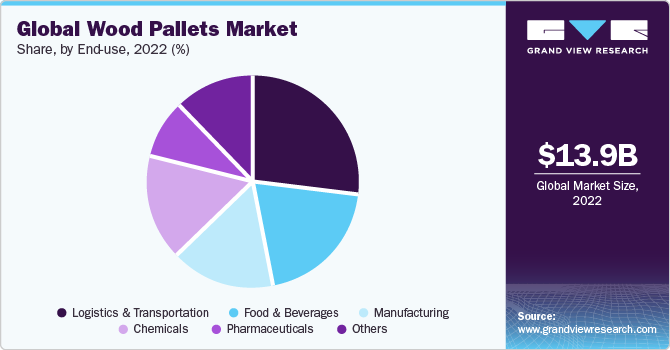 The four main pallet business models are manufacturing, reselling, renting, and recycling:
Custom pallet manufacturing can be lucrative for those able to invest in machinery and materials.
Better quality pallets with features like reinforced blocks can retail for $30-50.
Manufacturers should target large accounts like consumer goods companies, grocery stores, and other retailers handling high volumes.
Finding sources of used pallets and reselling them to other businesses is simpler to start.
Used pallets in good condition resell for $5-15 each according to Fit Small Business.
Scouring shipping yards, big box stores, and warehouses to find pallets is time-intensive but doesn't require major upfront costs.
Many companies opt to rent instead of buy pallets.
Rental providers maintain ownership, collect rented pallets, repair them, and send them back out.
Renting pallets can produce recurring revenue and long-term contracts.
With the diversity of business models, there are options for any budget. Lean startup models like reselling require under $10k, while manufacturing and recycling may need over $100k to get started according to The Balance Small Business. Conducting in-depth market research for your local area is advised to determine the best opportunity.
2. Analyze the Competition
Understanding the competitive landscape is crucial when starting any business, including pallet companies. Conducting thorough competitive research helps identify strengths and weaknesses compared to rivals in your geographic area and business model niche.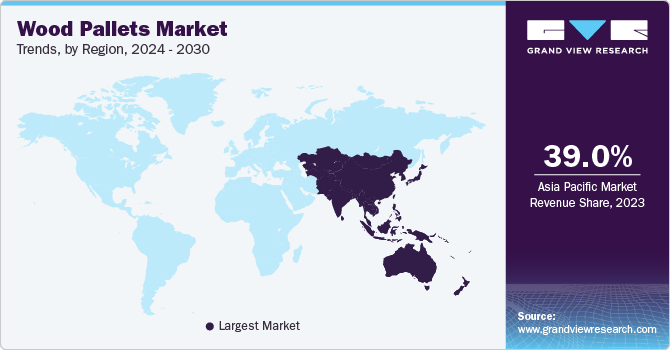 Some ways to learn more about the local pallet production business competition include:
Search Google using relevant keywords like "pallet sales," "pallet rental," or "pallet recycling [your city]."
Review the top search results to see what other local providers rank highly and analyze their websites.
Look for site quality, services offered, pricing, customer experience, and how optimized the site is for search engines.
For brick-and-mortar competitors, drive around industrial areas and logistics hubs and note any pallet yards, rental facilities, recycling plants, etc.
Visit competitor locations to evaluate factors like facility size, equipment, staff, inventory, and overall operation.
Search public databases like Manta and Buzzfile to find more local pallet companies and gather data on their years in business.
Local business groups, Chambers of Commerce, trade associations, and industry conferences also provide opportunities to connect with competitors.
Analyzing prices across competitors helps position your pricing strategy.
Undercutting on price is tempting but quality, service, and expertise build loyalty over the long term.
Ongoing competitive monitoring lets you identify new competitors entering your market and adjust appropriately. While the pallet industry is growing, competition will remain as more entrepreneurs tap into this lucrative space.
3. Costs to Start a Pallet Business
Starting a pallet company requires careful planning and budgeting to cover initial investments and operating expenses. Costs can vary widely based on factors like your business model, location, equipment needs, and more. Here is an overview of typical costs to consider:
Start-Up Costs
Business registration fees typically range from $50-$150 for forming an LLC or corporation. Any required business permits/licenses can cost $100-$500.
Indoor warehouse space rents for ~$5-10 per square foot monthly, potentially $2,500-$5,000+ for a small starter warehouse. Outdoor storage yards rent for ~$0.25-2 per square foot monthly.
Used pallet sorting and stacking equipment like forklifts, pallet jacks, and work platforms can be acquired for $3,000-$10,000. New equipment costs considerably more.
An initial pallet inventory of ~200 pallets may cost $1,000-$2,000 if purchasing used. New pallets cost $10-$25 each in small order quantities.
Delivery vehicle(s) range from used box trucks ($5k+) to new 18-wheelers ($100k+). Gas or diesel costs must also be accounted for.
Staffing needs are minimal early on. Plan $15-$20/hour for pallet sorters and delivery drivers as needed.
Business insurance like commercial property and liability will be ~$1,000-$2,500/year. Workers comp adds more for employees.
Website design/development, branding, and marketing materials may cost $3,000-$5,000 initially.
An operating budget cushion of $5,000-10,000 is recommended to cover unexpected early expenses.
Ongoing Expenses
Rent/mortgage for warehouse space and/or yard storage will likely be the largest monthly fixed cost, from $2,500 up to $10,000+ depending on location and space needs.
Vehicle fuel averages $3-$4 per gallon. With consistent local delivery routes, budget $500-$1,500 monthly for gas.
Vehicle maintenance and repairs commonly run $150-$300 per month for an actively used small fleet.
Staffing costs will rise as you hire direct roles like managers, sales reps, and administrators, and grow your pallet sorting and delivery team. Budget $30,000-$60,000+ in annual payroll expenses.
Insurance premiums, telecom/internet, utilities, and other monthly expenses may total $1,000-$2,000.
Marketing and advertising to attract new business will likely require $250-$500 monthly.
Equipment maintenance and adding new machinery over time may cost $5,000-$10,000 annually.
Starting any business has risks and unknowns. Conducting thorough market research for your specific geography and keeping costs lean at launch can optimize success. Analyze expected revenues based on local pallet demand and prices to validate if startup and ongoing costs will support your profit goals.
4. Form a Legal Business Entity
When starting a pallet company, one of the first legal decisions is choosing your business structure. The four primary options each have advantages and disadvantages to consider:
Sole Proprietorship
A sole proprietorship is the simplest structure with no formal business registration needed. You can operate under your name taxed only at the personal level. This provides total control and avoidance of corporate taxes. However, it offers no liability protection – you and your assets are fully exposed.
Partnership
Partnerships allow multiple owners to share control and liability risks. However, each partner is personally responsible for debts and legal issues, including the actions of the other partners. Income passes through to personal returns. Partnerships can be appropriate for two to three founders seeking shared capital and expertise in launching a pallet startup.
Corporation
A corporation designates the business as a separate legal entity from the owners. This provides liability protection similar to an LLC. Corporations can sell stock and often have an easier time attracting outside investors. However, corporations face double taxation on profits and greater record-keeping complexity. The formality makes corporations a better fit for large pallet companies versus an early-stage venture.
Limited Liability Company (LLC)
Forming a limited liability company (LLC) combines pass-through taxation with liability protection for the owners, called members. This makes an LLC ideal for a pallet business of any size. LLCs avoid personal liability for debts and lawsuits tied to the company. Losses pass through to owners to offset their income taxes.
5. Register Your Business For Taxes
Forming your pallet company as an LLC or corporation requires obtaining an Employer Identification Number (EIN) from the IRS. This unique identifier is like a Social Security Number for your business for tax and banking purposes.
An EIN is mandatory if you plan to hire employees now or in the future. It is also required to open a business bank account and apply for any needed licenses.
The EIN application process is simple and free through the IRS website:
Go to IRS.gov and search for "Apply for an EIN Online". This takes you to the online application.
Select your LLC or other business structure. Have details handy like business name, address, and ownership information.
When asked the reason for applying, select "Started a New Business."
Enter your personal identifying information. An SSN is not required for sole proprietorships/single-member LLCs.
Submit the online form and your EIN will be issued immediately.
The entire application takes less than 15 minutes from start to finish. The EIN is provided on screen and via email. Print and record this for your records.
Along with your EIN, contact your state revenue department to register for any required sales tax collection. This enables remitting sales tax from pallet transactions. Search "[Your State] Sales and Use Tax" to locate the registration site and follow the steps for your business type. Registration fees are typically under $100 depending on your state.
6. Setup Your Accounting
As a pallet company owner, meticulous record-keeping and accounting right from the start is crucial. With regular transactions like purchasing and reselling pallets, tracking inventories, equipment/vehicle expenses, payroll, and more – establishing organized systems prevents issues.
Accounting Software
Using small business accounting software like QuickBooks streamlines recording income and expenses. Features like invoicing, automated categorization of transactions, and financial reporting provide real-time visibility into your finances. QuickBooks integrates with bank accounts to import transactions seamlessly.
Hire an Accountant
While doable on your own, partnering with an accountant takes stress off handling taxes, filings, and compliance. A bookkeeper can manage tasks like monthly reconciliations and producing financial statements for about $200-300 per month. Come tax time, an accountant will know your business intimately and ensure accurate filing.
Open a Business Bank Account
Keeping business and personal finances completely separate is non-negotiable. Commingling funds can lead to nightmarish record untangling and jeopardize your liability protection. Open a dedicated business checking account and credit card only used for company transactions. Never pay yourself or take cash draws without carefully tracking.
Apply for a Business Credit Card
Applying for a small business credit card provides flexibility in covering larger purchases or operating expenses during seasonal income dips. Opt for cards offering rewards tailored to your biggest spending categories like gas and equipment maintenance. Make payments on time to establish your business credit profile for larger credit lines down the road.
7. Obtain Licenses and Permits
Before welcoming your first customers, a new pallet company must ensure all required licenses and permits are in order. Find federal license information through the U.S. Small Business Administration. The SBA also offers a local search tool for state and city requirements.
City/County Business License: Most local municipalities require a general business license to operate within their jurisdiction. Fees are typically under $100 annually. The application process helps confirm your pallet activities are zoned appropriately and comply with any local regulations.
Commercial Driver's License (CDL): Having staff operate large delivery trucks over 26,000 lbs like 18-wheelers requires a Commercial Driver's License. CDL testing and fees vary by state, ranging from $60-$300+ depending on the class of vehicle. Maintain detailed driver records for safety and auditing purposes.
Air Quality Permits: Pallet recycling activities like grinding scrap wood create dust and other emissions. Your local air quality management district will likely require permits allowing specified contamination levels during processing. Expect permit costs from $500-$2,500+ depending on equipment and monitoring needs.
Stormwater Permits: Outdoor storage of pallets and materials can impact stormwater runoff. A National Pollutant Discharge Elimination System Permit helps ensure your operations do not contaminate storm drains, rivers, etc. State environmental agencies oversee the stormwater permit process and compliance.
Building Permits: Constructing or renovating any buildings on your property like offices, recycling equipment sheds, etc. requires obtaining building permits first. This helps ensure plans meet state and local codes for safety and accessibility. Permit fees often depend on project size.
8. Get Business Insurance
Operating a pallet business introduces risks that make business insurance coverage essential. Without proper policies, a single incident could lead to financial ruin. The right insurance protects your company assets and helps survive challenges.
Imagine a forklift knocks over a loaded pallet rack, crushing inventory. Repairs and replacing stock could cost tens of thousands without insurance, draining your operating capital. Or an electrical fire from faulty equipment destroys your warehouse.
The optimal insurance package combines general liability, commercial property, equipment, workers comp, and auto policies tailored to your operations. General liability insures against third-party bodily injury, property damage, personal injury, and advertising injury lawsuits – critical given product liability risks.
Securing business insurance follows three key steps:
Document your properties, assets, staff, and operations including locations, equipment, pallets, vehicles, and liability exposures. Insurers need full details to provide comprehensive quotes.
Shop brokers like Cover Wallet and Next Insurance for quotes. Compare premiums, coverage limits, exclusions, deductibles, and support services.
Select a policy offering robust coverage within your budget from insurers rated "A" or higher by AM Best. Paying a higher premium is worthwhile for greater peace of mind.
Consult insurance counsel to help negotiate optimal terms and understand all provisions in your policies. While adding overhead costs, proper business insurance can truly be the difference between success and forced closure after an unforeseen catastrophe. Protect your pallet investment through insurance.
9. Create an Office Space
Having a professional office space lends credibility when meeting clients and gives staff a productive environment. The needs of a pallet business can be met with a few different options:
Home Office
A home office works well initially since overhead is low. Use a spare bedroom or basement space to handle tasks like invoicing, phone calls, and virtual meetings. This avoids paying for dedicated space you may not fully utilize yet. Expect costs of a few hundred dollars for basic office furniture and supplies.
Coworking Office
Coworking spaces like WeWork provide affordable rented desks and meeting rooms to share with other small businesses. With sites across most metro areas, you can choose one near your home or warehouse. Expect around $300 per desk monthly, with private offices in the $600-$1,000 range. The community environment also enables networking opportunities.
Retail Office
Warehouse office space lets you base operations right where pallets are received, processed, and shipped. Convenience allows for supervising staff and activities closely. Costs vary based on warehouse size and market rents but plan on $1,000 or more monthly. The lack of separation from warehouse noise and dirt may impact productivity.
Commercial Office
Standalone commercial offices provide the most professional setting for meetings and workspace tailored to your needs. With rents around $20-$35 per square foot per year, securing space as your pallet venture grows incurs significant overhead. Commercial offices work once established but are tough to justify initially.
10. Source Your Equipment
Launching a pallet company requires acquiring the key equipment and materials either new, used, rented, or leased. Smart sourcing saves money and gets you operational faster.
Buying New
New equipment like hydraulic pallet trucks, lifts, and sorting tables can be purchased from retailers like Global Industrial, ULine, and Home Depot. Delivery timeframes range from 2-6 weeks with higher prices but warranty protections. New pallets are available from mills like Brambles. Production ramps up quickly with new equipment but costs are highest upfront.
Buying Used
Used equipment and pallets offer major savings but require inspection for quality and safety. Check sites like Craigslist, Facebook Marketplace, and eBay for local sellers liquidating equipment and pallet inventories. Also contact other local pallet companies selling off old forklifts, trucks, etc. Expect to pay 50-75% less buying used, but factor in the risk of breakdowns and repairs.
Renting
Renting equipment needing major capital like large delivery trucks and recycling machinery preserves startup funds. Sites like United Rentals allow renting by the week or month. Pay close attention to rental terms and damage deposits. Hiring an accountant helps utilize rentals for tax advantages. Renting works short-term before buying equipment outright.
Leasing
Leasing commits you to using equipment like high-capacity saws or plastic pallet molding machines for 12-60 months. Monthly payments are typically affordable. Leasing gives access to advanced equipment while building business credit for future loans. But read the terms closely for buyout prices and early termination fees.
11. Establish Your Brand Assets
Developing a professional brand is crucial for making your pallet company recognizable, trustworthy, and distinctive in a competitive industry. Follow these best practices to craft a compelling identity.
Get a Business Phone Number
Having a consistent brand starts with securing a business phone line to project legitimacy when prospecting clients. Services like RingCentral provide toll-free numbers, call routing, voicemail transcriptions, and advanced features starting at $30/month.
Design a Logo
Creating a memorable logo and visual identity makes your pallet brand easily identifiable at a glance. Consider a simple, icon-based logo that conveys your specialty, like recycled pallets or custom work. Looka helps design affordable logos matched to your business name and industry for $20-60.
Print Business Cards
With a logo set, have business cards, letterhead, uniforms, and truck decals designed for brand cohesion across touchpoints. Vistaprint offers 500 high-quality cards for as low as $10. Custom signage starts at around $20.
Get a Domain Name
Before marketing begins, purchase your ideal .com domain name for the brand. Aim for short and descriptive like [YourCity] PalletCompany. Namecheap domains start under $10 for the first year and provide email hosting.
Design a Website
Building out a modern website on platforms like Wix showcases your brand identity and offerings online. Pick sleek templates and highlight services, previous projects, and ways to contact or order. Or you can hire a freelancer through Fiverr with design experience starting around $150.
12. Join Associations and Groups
Networking with fellow pallet industry peers provides invaluable insights as you start your business. Joining local associations, attending trade events, and connecting online helps build your knowledge and relationships. Join pallet repair business groups, pallet rental business groups, and even pallet storage business groups.
Local Pallet Associations
Joining an association like the National Wooden Pallet and Container Association opens access to local chapters. Meetups allow connecting in person to share best practices and voice common concerns. For example, the Midwest Association chapter [link] unites Illinois pallet companies.
Attending Local Events
Keep tabs on local pallet and manufacturing tradeshows and conferences to mingle with other business owners. Sites like Meetup list events like the Midwest Pallet Expo [link] happening annually in Chicago. Conferences offer learning seminars while interacting with vendors and peers at receptions and meetups.
Online Pallet Groups
Search Facebook and LinkedIn for pallet-related groups to join, either locally focused or national. Pallet Projects for Beginners members discussing industry topics. Share your questions and advice once established in the community.
13. How to Market a Pallet Business
Implementing an effective marketing strategy is essential for attracting new pallet customers and driving revenue growth. From metal pallets to wood pallets, and beyond, marketing is the key to a successful pallet recycling facility.
Referral Marketing
Referrals from satisfied clients provide the most valuable leads. Offer loyal customers a 10% discount on their next order for each new client they bring you. Word-of-mouth referrals build credibility better than any form of advertising. This helps you sell pallets and build relationships with other pallet recyclers.
Digital Marketing
For digital marketing, focus on channels frequented by procurement and operations professionals needing pallets:
Google Ads lets you target keywords like "wood pallet supplier [city]" and "pallet recycling near me" so your ads appear during relevant searches.
Facebook/Instagram ads can help raise local awareness. Target users by job title, industry, and location.
Start a YouTube channel creating short videos that showcase your operations, safety practices, and pallet quality.
Blog about topics like pallet trends, materials, recycling, and supply chain operations to establish expertise.
Ensure your website is optimized for keywords like "pallet sales" so you rank highly in local search results.
Traditional Marketing
For traditional marketing, consider channels like:
Direct mailers to local manufacturers, distributors, and other high-volume shippers introducing your services. Include business cards and coupons.
Print brochures and flyers to have on hand when visiting prospective clients to explain your capabilities and offerings.
Radio spots on local stations highlight your commitment to providing quality pallets quickly.
Billboards placed along major highways near logistics hubs associating your brand name with pallets.
Sponsoring local trade shows gets your brand seen and meets potential customers.
Valued client gifts like branded notebooks, mugs, and shirts help with retention and referrals.
Press releases announcing milestones like new eco-friendly products or a location expansion spread brand awareness.
With persistent testing of various marketing initiatives, you will identify the optimal mix to sustainably grow your pallet business.
14. Focus on the Customer
Providing exceptional customer service is crucial for any pallet company to retain clients, generate referrals, and stand out from competitors. Take every interaction as an opportunity to build lasting relationships. Some ways to improve customer focus in your wood pallet recycling business include:
Be transparent about stock levels and delivery timeframes rather than overpromising.
If an order will take longer than expected, proactively contact the customer with an update and potential solutions like expedited shipping.
Show flexibility to split urgent orders into multiple shipments or allow customer pickups. Have staff travel to inspect defective pallets and immediately arrange replacements.
Follow up after deliveries to ensure satisfaction.
Ask for feedback on where your service exceeded or underwhelmed expectations.
Implement feedback into enhancements like more responsible delivery windows, improved pallet durability, or expanded inventory.
Surprising customers with unadvertised perks also add value.
For example, include free covers on shipments heading to areas with precipitation in the forecast. Or provide complimentary pallet recycling with large orders.
Excelling at the small touches separates you from transactional suppliers.
Customers remember how you made them feel, not just what you sold them.
Prioritizing customer service, even at the cost of short-term profits, pays off exponentially. Pallet buyers have plenty of options these days. Consistently wow them to turn one-time clients into lifelong brand advocates.