The go kart industry is on the rise. With global earnings of $161.17 in 2022 and a projected compound annual growth rate (CAGR) of 3.3%, now is a great time to get involved. The market could reach $195.83 by 2028 if it continues on this trajectory.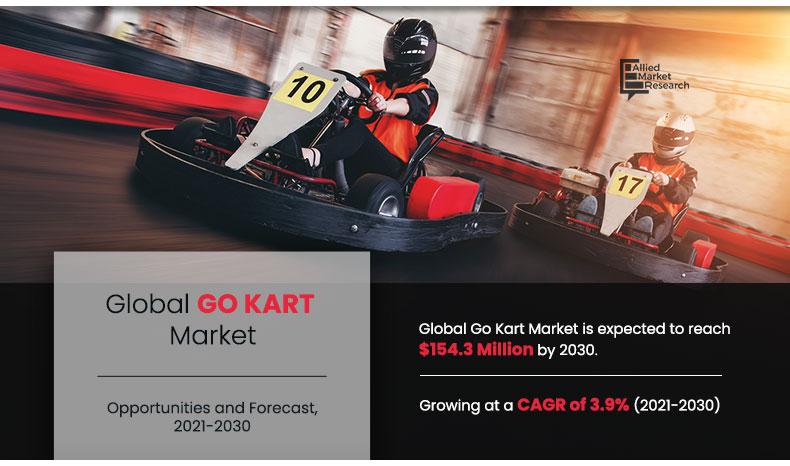 Starting a go kart company can be lucrative, but also requires significant upfront investment and planning. From sourcing equipment and securing a location, to hiring staff and attracting customers – it's no simple Sunday drive.
This guide offers insight into how to start a go kart business. Topics include go kart business insurance, market research, opening a business bank account, customer focus, marketing, registering an EIN, and more. Here's everything you need to know to start a karting business.
1. Conduct Go Kart Market Research
Market research is invaluable to any new go kart business. Market research offers insight into your target market, service trends, competitors, and more. As you research, make sure you use primary and secondary research. Primary is research you conduct yourself and secondary is research conducted by a third party.
Some of the details you'll learn as you research opening a go kart business includes:
The US accounts for the largest share of the global market.
Key opportunities exist in tourist locations and urban areas where family entertainment venues can provide go karting alongside other activities.
While the upfront investment for setting up a go kart business can be $200k-$500k, the relatively short payback period of 2-3 years makes it financially attractive.
Profits per kart can range from $30k-$60k depending on utilization rates.
A prime go kart location is one with high foot traffic and proximity to family attractions.
Tourist hot spots are ideal, but the challenge lies in seasonality.
Strategically placing near hotels and restaurants helps draw steady customers.
Staffing requires management, track monitors, maintenance crew, ticketing, and sales associates.
Effective social media marketing and online booking can help acquire customers. Events and partnerships with local businesses also support promotion.
Safety is paramount, and go kart sites must secure adequate insurance policies.
Obtaining required permits and undergoing regular inspections ensures compliance with legal regulations.
With strategic planning around location, operations, marketing, and risk management, go-karting presents an attractive business opportunity. The demand drivers and growth trends point to a sizable market ready for experienced entrepreneurs to tap.
2. Analyze the Competition
When starting a go kart business, it's crucial to analyze your local competition. This includes assessing brick-and-mortar go kart venues within a 20-mile radius.
Some ways to get to know about other successful go kart business owners in your area include:
Track their location, pricing, track types/sizes, and unique offerings like leagues or advanced karts.
Visit incognito to evaluate the customer experience. This helps identify their strengths and weaknesses.
Review online ratings and reviews for these establishments on Google, Facebook, and Yelp.
Look for customer feedback on safety, staff, maintenance, and overall satisfaction.
Search online directory listings like YellowPages to uncover all go-kart options in the area. Enter keywords like "go kart racing" and scout each result.
Study their website and social media presence.
Check engagement on recent posts and reviews. See if they offer online booking or packages.
Set up Google Alerts for the brand names of competitive go kart businesses to monitor news coverage and promotional activities.
Evaluate the SEO health of their website by looking at Google search rankings.
Input local keywords like "go kart racing Atlanta" to see where they place.
Use tools like SEMrush to assess their organic traffic sources.
Regularly analyze competitor market share on review sites like Yelp.
Keep up with industry news through associations like the International Kart Federation.
Study trends impacting go kart operations, safety regulations, and participation.
Continuous competitive analysis, both online and off, ensure your go kart business can identify opportunities to differentiate.
3. Costs to Start a Go Kart Business
When launching a go-kart company, there are considerable upfront investments to get the venue operational.
Start-up Costs
Location – Purchasing or leasing land for the track can range from $ 200,000 to $1 million depending on acreage, location, and whether it's developed land.
Track Build – Constructing the track with professional-grade asphalt or concrete will cost around $300,000 for a basic 13-acre circuit.
Karts – An initial fleet of 10-20 karts will likely run $150,000-$300,000. Advanced adult karts cost $5,000-$8,000 each.
Insurance – Businesses need liability insurance starting around $4,000/year for minimal coverage. Higher policy limits of $3-$5 million can cost up to $30,000/year.
Licensing & Legal – Obtaining business licenses, permits and corporation formation averages $2,000-$5,000. Lawyers may also be needed for contracts.
Staff – Managers earn approximately $45,000/year. Track monitors and maintenance crew average $15/hour. Plan for a team of 10-15.
Equipment – An initial stock of safety gear, tools, POS systems, and maintenance items will run $15,000-$20,000.
Marketing – Website, signage, and initial promotions average $7,000-$10,000 to build local awareness.
In total, launching a go-kart venue requires a minimum of $500,000-$750,000 to cover these start-up costs. High-end builds exceed $2 million.
Ongoing Costs
Rent/Mortgage – If leasing land, budget $5,000-$15,000. Mortgage payments can be $3,000-$8,000.
Staff Payroll – With a team of 12 at average wages of $15/hour, payroll is approximately $35,000 monthly.
Utilities – Expect electric bills of $2,000-$4,000 monthly depending on lighting needs and other power uses.
Equipment Maintenance – Average around $4,000/month for kart parts and repairs, replacement safety gear, and general upkeep.
Insurance – Monthly premiums are usually $1,500-$2,500 if paid annually.
Marketing – Budget $2,000-$3,000 monthly for PPC ads, social media spending, promotions and partnerships.
Accounting & Legal Fees – Plan for $300-$500 monthly.
In total, monthly recurring costs typically range from $20,000-$40,000. Larger venues with more staff and equipment maintenance will be higher. Careful financial planning and cost control are key to managing cash flow for a go kart business.
4. Form a Legal Business Entity
When starting a go kart business, choosing the right legal structure is critical. The four main options each have pros and cons to weigh:
Sole Proprietorship
A sole proprietorship is the simplest and most affordable, with no formal business registration needed. However, the owner is personally liable for all debts and legal claims, which is very risky for go kart businesses given the high chance of injury lawsuits.
Partnership
Partnerships allow multiple owners to share control and liability. But similar to sole proprietors, partners are not shielded if the business is sued. Any disagreements between partners can also jeopardize operations.
Corporation
A corporation provides limited liability protection for shareholders. However, corporations require extensive record keeping, annual meetings, and double taxation on profits. The formality makes them better suited for large companies.
Limited Liability Company (LLC)
For most go kart businesses, an LLC (limited liability company) offers the best of all worlds. LLCs limit the financial liability of owners while allowing pass-through taxation like a partnership or sole proprietorship. An LLC also imposes less paperwork than a corporation.
5. Register Your Business For Taxes
One key legal step for any go kart business is obtaining an Employer Identification Number, or EIN, from the IRS.
An EIN is essentially the business equivalent of a social security number – it identifies your business for tax and reporting purposes. An EIN is mandatory if your go kart company will have employees or operates as a corporation/LLC.
Applying for an EIN is free and can be done online via the IRS website in just minutes:
The online EIN application will ask for basic information about your go kart business including name, address, and ownership structure. No sensitive data is required. At the end, you'll be provided an EIN confirmation letter with your new number to use when filing taxes and opening business bank accounts.
In addition to a federal EIN, you must also register with your state revenue or taxation department for sales tax collection purposes. This entails submitting an application and a fee, which varies by state from $10-$150.
Sales tax registration enables your go kart company to legally collect and remit sales tax on ticket purchases. You will be provided a Sales & Use Tax Permit Number for charging sales tax at your point-of-sale system. Failing to collect sales tax can lead to government penalties.
Most states allow online registration for sales tax permits. Some may require submitting additional business license applications. Be sure to research the specific requirements for your state.
6. Setup Your Accounting
Operating a go kart venue requires meticulous financial tracking and accounting to stay profitable and compliant. Investing in tools like software and an accountant from the start is highly recommended.
Accounting Software
Using accounting software like QuickBooks streamlines recording income and expenses. Features like bank feed imports and invoice automation save tons of time on bookkeeping tasks. QuickBooks seamlessly tracks sales, payroll, and taxes and generates financial reports. This gives go kart owners real-time insight into the health of their business.
Hire an Accountant
While the software does the heavy lifting, partnering with an accountant is still advised. A qualified accountant provides oversight to ensure your books are audit-ready. They can manage tasks like monthly reconciliations, sales tax filings, and advising on tax deductions. Come tax season, an accountant will handle completing and submitting all required business returns.
Open a Business Bank Account
For banking, go kart businesses should always maintain a dedicated business checking account separate from personal finances. This makes tracking income and expenses much simpler. It also provides necessary documentation if audited. Depositing business earnings into a personal account can spawn accounting headaches.
Apply for a Business Credit Card
Applying for a small business credit card also simplifies accounting. Business cards build credit history and offer protections not provided by personal cards. Approved limits are based on time in business and annual revenue, not personal credit scores. Having a dedicated card exclusively for go kart operating expenses streamlines financial organization.
7. Obtain Licenses and Permits
Before welcoming your first customers, any go kart operation must obtain all required state and local licenses. Find federal license requirements through the U.S. Small Business Association. The SBA local search tool offers details on state requirements.
One essential license is a commercial occupancy permit for the physical go kart facility. This involves having building inspectors review your venue to ensure it meets code standards for electrical, plumbing, accessibility, and more based on its occupancy purpose.
Go kart businesses will also need to apply for relevant local business licenses based on activities offered onsite. For example, if you operate a snack bar, you may need both a restaurant permit and food handler certifications. Having arcade games requires an amusement center license. Check with your city clerk on all applicable licenses and education mandates for onsite offerings.
Liability insurance is another compulsory requirement for go kart tracks to protect customers with high-risk rides. Most states enforce minimum policy limits starting around $500,000. Be sure to work with an insurer familiar with the go kart industry to find adequate coverage for accidents and injuries.
If utilizing gas-powered karts, federal EPA regulations require emission control permits and testing to prevent excess air pollution. Electric karts bypass this mandate. Always research what's required based on your equipment.
Inspections from the fire department, building department, and health department are also standard. Review protocols for emergency bathroom accessibility, equipment maintenance, and ride safety processes. Document all policies in a safety manual.
8. Get Business Insurance
Given the high risks inherent in operating go karts, securing adequate business insurance is crucial. Policies help hedge against scenarios that could otherwise devastate your company.
Without coverage, just one major lawsuit from an injured customer could bankrupt your business. The same goes for an accident that causes property damage or equipment theft. Lawsuits and legal fees mount quickly without insurance buffers.
Specific examples of catastrophic scenarios without coverage:
A damaged kart malfunctions and crashes into a barrier, breaking a rider's spine. Medical bills exceed $500,000.
An electrical fire sparked by outdated wiring destroys your venue overnight. Rebuilding costs top $2 million.
A disgruntled former employee sneaks in overnight and steals 12 karts worth $60,000 total.
To properly insure a go kart business, start by researching industry-specific brokers like K&K Insurance. They offer tailored policies covering:
Liability – Protects against injury lawsuits, property damage, and more. Minimum $1 million recommended.
Business Property – Covers buildings, equipment, inventory, and renovations for disasters.
Business Interruption – Provides income if forced to temporarily close after an incident.
Commercial Crime – Safeguards against employee theft and fraud.
When applying, you'll need to provide a detailed business plan, financial records, facility details, and more. Expect monthly premiums from $2,000-$5,000 or more depending on your policy limits. This major investment is non-negotiable for go kart businesses given the risks.
9. Create an Office Space
While go kart venues focus on outdoor track operations, securing office space provides a centralized hub for admin work. An office allows owners and managers to handle crucial business functions in a professional environment.
Home Office
Working from home can offer a convenient and affordable option early on. Home offices maximize flexibility and require no commuting. However, blurring home and work boundaries can hurt productivity over time. Plus homes aren't designed for constant employees or client meetings. Expect costs of $200-$500 for basic furniture and supplies.
Coworking Office
Coworking spaces like WeWork provide a happy medium between home and traditional offices. Coworking spaces offer flexible month-to-month memberships for $300-$800 monthly. This grants access to fully equipped offices with business amenities like meeting rooms, printers, WiFi, and more.
Retail Office
Opening a small retail office at the go kart venue itself brings management onsite. This allows close supervision of daily operations. Onsite offices can utilize unused space at the track. Budget $2,000-$5,000 for basic build-outs. The downside is a distraction from customers and noise.
Commercial Office
Leasing a private commercial office space offers the most professional setting for managers and sales teams. While pricier with rents from $1,000-$2,500 monthly, traditional office spaces project legitimacy with clients. Private offices also provide room for support staff. The location should balance commute convenience with proximity to your track.
Ultimately the right office solution depends on budget constraints and the scale of administrative needs. Just be sure the space allows focus for critical business functions away from daily track activities.
10. Source Your Equipment
Launching a go kart venue requires acquiring an extensive fleet of karts, safety gear, and maintenance equipment. Savvy entrepreneurs have options when acquiring these necessary materials:
Buy New
Purchasing new karts from leading manufacturers like Sodikart, OTL, and BirelArt provides the latest designs and the longest lifespan. However, expect to invest $2,500-$8,000 per kart. Shopping clearance models at the end of each racing season can offer savings. Attending industry trade shows also helps source promotional pricing.
Buy Used
Buying used karts is more affordable, with race-ready models available for around $1,000-$3,000 on sites like RacingJunk. Private sellers on Craigslist and Facebook Marketplace also list karts. Inspect secondhand karts meticulously and ask for maintenance records to confirm quality.
Rent
Many tracks rent their karts rather than taking on ownership. This transfers upkeep responsibilities to the rental company. Kart rental outfits like Victory Lanes offer flexible per-day pricing. Just be sure to account for delivery fees and security deposits.
Lease
Leasing through a financing provider is another alternative to owning karts. Programs from companies like STO Financial spread acquisition costs over 3-5 years. This preserves capital for other startup needs. However, interest charges add 10-20% typically.
11. Establish Your Brand Assets
Creating a strong brand identity is crucial for go kart businesses to stand out and be remembered. Thoughtfully developing brand assets establishes trust and recognition with local customers.
Get a Business Phone Number
Securing a professional business phone number via a service like RingCentral projects legitimacy to callers. Toll-free and local number options are available starting at $30/month. Choose a number that's easy to remember.
Design a Logo
Designing an iconic logo and visual identity helps customers recognize your brand anywhere. Logos like your signage, website, uniforms, etc. should share cohesive qualities. Bold, vibrant graphics suit the high-octane nature of go karts. Use a logo maker like Looka to explore affordable options.
Print Business Cards
Business cards offer convenient marketing that employees can distribute anywhere. Cards should display your logo, tagline, contacts, social media, and more. Vistaprint provides affordable, high-quality card printing starting around $10 for 500.
Buy a Domain Name
Secure a branded domain name that's easy to remember. Short, keyword-driven names like GoKartRaceway.com optimize for searches. Use Namecheap for affordable registration starting at around $12 annually.
Build a Website
Building a polished website establishes your brand online. Users can book tickets, view safety information, and more through an intuitive, mobile-friendly site. Use a service like Wix for DIY site building or hire a skilled web developer via Fiverr.
12. Join Associations and Groups
Joining relevant local groups and associations provides invaluable connections when starting a go kart venue. Surrounding yourself with fellow industry experts helps trade insights and elevate your success.
Local Associations
Local go karting associations like the Georgia Karting Association offer conferences, discounts, and peer mentorship. Veteran members guide track setup, maintenance, marketing, and more. Associations also lobby for favorable local regulations. Consider joining chapters in your state like the Florida Karting Association.
Local Meetups
Attending meetups and trade shows is ideal for networking with others firsthand. Use sites like Meetup to find regular local events for motorsports enthusiasts and small business owners. Chat up fellow go kart track owners about what works for winning customers. Approach vendors about equipment deals.
Facebook Groups
Facebook groups provide online communities to tap into. The East Coast Kart Racing and Racing go kart parts connect thousands of operators worldwide. Post questions to access decades of collective wisdom. Groups like Florida Kart Racing also provide localized advice.
13. How to Market a Go Kart Business
Implementing an ongoing marketing strategy is essential for go kart businesses to attract customers and stand out locally. A multifaceted approach combining digital and traditional tactics is ideal.
Personal Networking
Start by leveraging your network and existing customer base. Satisfied patrons who promote your venue to friends and social media followers via word-of-mouth and online reviews are invaluable. Consider offering a promotional incentive, like a free race, for referrals.
Digital Marketing
For digital marketing:
Run Google and Facebook ads targeting local families, youth groups, and motorsport fans. Geotargeting reaches those nearby.
Create social media business pages on Facebook and Instagram to highlight events, share photos/videos, and engage followers.
Start a YouTube channel with virtual track tours, safety overviews, and customer testimonials.
Launch an email newsletter with promotions, events, and company updates to build an audience.
Blog about go-kart racing tips, mechanics, the latest gear, etc. to establish expertise.
Traditional Marketing
For traditional marketing:
Distribute flyers and coupons at local schools, youth centers, tourist spots, and racing events.
Take out ads in local newspapers and magazines geared towards families and motorsports.
Send direct mail promotions to households within a 10-mile radius. Target larger populations.
Arrange for radio commercials on stations popular with your target demographics.
Explore billboard placement alongside busy roads and highways near your venue.
A strategic mix of digital and traditional marketing paired with customer outreach expands your reach and brand presence locally. Monitor results closely to double down on tactics proving most effective.
14. Focus on the Customer
Providing exceptional customer service is crucial for go kart businesses to cultivate loyalty and word-of-mouth referrals. Given the experiential nature of the product, customer satisfaction hinges on every interaction.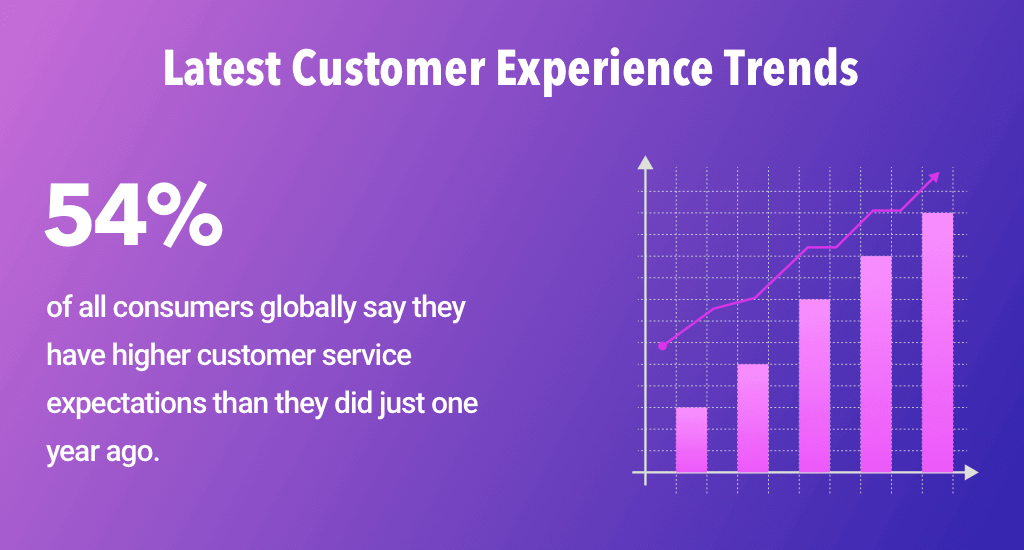 Some ways to improve customer focus in your own go kart business include:
Staff should be trained to deliver prompt, friendly assistance to all patrons.
A quick check-in at the start builds rapport.
During the experience, monitor rides to ensure safety and enjoyment.
Afterward, ask for feedback and invite sharing on social media.
Follow up with thank you emails recapping the visit.
Well-executed special occasions like birthdays, corporate events, and youth group outings are prime opportunities to wow customers.
Get creative with themed decor, photo booths, and custom cakes to create lasting memories they'll eagerly recommend.
Quickly resolving any issues that arise also prevents bad sentiment.
Offer complimentary return visits if customers have lackluster experiences.
Respond promptly to negative reviews with apologies and rectification.
With social media amplifying both positive and negative word-of-mouth, the customer experience shapes your local reputation. Investing in staff, celebrations, and swift issue resolution inspires the referrals and repeat visits that drive growth. Customer service and safety are the heart of this industry.