The global concrete industry is rapidly growing. With a projection of a compound annual growth rate (CAGR) of 6% from 2022 to 2032, now is a great time to start your own concrete business. At this rate of growth, concrete could reach a value of $218.79 billion by 2032.
This guide will walk you through the steps on how to start a concrete business. Topics include sourcing equipment for the construction industry, market research for your business plan, opening a business bank account, obtaining general liability insurance, competitive analysis, registering an EIN, and more. Read on for everything you need to become a business owner.
1. Conduct Concrete Market Research
Market research is essential to starting a small concrete business. To develop a concrete business plan, you need to know about your target market, local market saturation, trends in successful concrete business services, and more.
Some of the details you'll learn as you develop an entire business plan for your concrete business include:
The residential and commercial building sectors account for over 70% of concrete demand in the US.
Single-family home construction utilizes significant concrete for foundations and flatwork.
Commercial builds require concrete for structures, parking lots, and landscaping features.
For entrepreneurs, the concrete contractors industry presents a $55 billion market opportunity just within the United States.
Over 70,000 businesses provide concrete services from mixing and pouring to finishing and installation.
The largest firms earn over $1 billion annually, while small operators can thrive locally.
Profit margins for concrete contractors average over 9%, with demand spread across public infrastructure projects, residential builds, and commercial developments.
Most firms are small, privately-held businesses serving a local area.
Barriers to entry remain low, making the concrete service sector accessible for new startups.
Key factors for success include efficient fleet management, quality mix designs, experienced crews, and strong project management.
Building a reputation for consistent, timely work and standing behind warranties is critical.
Many contractors expand into adjacent services like masonry, drainage, and paving to provide full-service options.
While major infrastructure bills and rising construction activity create growth, concrete contractors face challenges from fluctuating material costs and labor shortages.
In summary, the massive scale and steady growth of the global concrete industry provide an attractive and durable market for entrepreneurs to launch construction-related businesses. With careful planning, quality execution, and sound business practices, new concrete contractors can succeed.
2. Analyze the Competition
Thorough competitive analysis is crucial when starting a concrete business. Locally, identify who the major concrete contractors are by reviewing industry lists, permit data, and commercial projects in the area.
Some ways to learn more about the competition include:
Research the pricing and services of competitors by requesting quotes as a prospective customer.
Analyze the estimates to see how they position and price projects. Gather intel on their production capacity and fleet size as indicators of their scale.
Look for home builder reviews on sites like Yelp and Angi to assess reputation and feedback on local concrete contractors.
Positive reviews and ratings suggest quality and care in work.
Evaluate the digital presence and marketing of rivals through websites, social media, and advertising platforms.
Modern contractors rely heavily on digital promotion to analyze SEO health, website conversions, email marketing, and social engagement.
Use Google Trends to assess web search volume and traffic for competitors.
Identify highly rated firms with strong web visibility to understand what success looks like online in your market.
In the end, synthesize research to determine market leaders, rising players, struggling contractors, potential partners, and opportunities to compete on service, specialty projects, sustainability, or technology.
3. Costs to Start a Concrete Business
Launching a concrete company requires significant upfront capital investment in equipment, facilities, and operating expenses. Total start-up costs often range from $500,000 to over $1 million.
Start-up Costs
Concrete trucks – $150,000 to $200,000 per truck for a new mixer truck. Many new companies buy used trucks for $75,000 to $100,000 each initially. A fleet of 3-5 trucks is recommended to handle multiple jobs.
Forms – Forms for pour-in-place concrete can cost $10,000 to $30,000. Form rentals minimize initial costs.
Finishing equipment – Concrete finishers, trowels, jointers, and screeds cost $3,000 to $10,000 each. A basic package runs around $25,000.
Miscellaneous equipment – Shovels, rakes, hand tools, wheelbarrows, and generators add another $5,000-$10,000.
Office – Basic office setup with computers, phones, furniture, and supplies will be $15,000 minimum.
Yard/warehouse – A 1-2 acre concrete yard with batch plant, aggregate bins, and workshop will cost at least $200,000 to purchase or construct. Renting an existing facility helps lower initial investment.
Insurance – General liability and commercial vehicle insurance averages $20,000 annually. Workers' comp adds additional costs.
Licensing – Business licenses, commercial driver's licenses, and permits add up to thousands in fees.
Staff – Estimators, managers, foremen, and equipment operators will require at least $250,000 in annual payroll expenses.
Ongoing Costs
Payroll, insurance, maintenance, and fuel can exceed $100,000. Annual costs for equipment repair, truck replacement, and facility upkeep can surpass $200,000. Rough estimates for recurring costs:
Payroll – $15,000 to $30,000+ per month depending on staff size
Equipment/truck repairs – $5,000 per month per truck
Fuel – $8,000 to $12,000 monthly
Insurance – $1,500 to $3,000 per month
Office and utilities – $2,000 to $4,000 monthly
Parts/supplies – $5,000 monthly
Major annual expenses:
Truck replacement – $75,000 to $100,000 per truck
Equipment maintenance – $10,000+ annually
Facility maintenance – $15,000+ per year
Business insurance – $20,000+ depending on coverage
Licensing fees – $2,000+
Getting financing and managing cash flow is crucial when launching a capital-intensive concrete company. Careful cost control and accurate job estimates help minimize losses and keep the business sustainable.
4. Form a Legal Business Entity
When starting a concrete business, choosing the right legal structure is key. The four main options each have pros and cons:
Sole Proprietorship
A sole proprietorship is the simplest structure. There is no legal separation between the business and the owner. The owner reports all income and expenses on their tax return. This offers easy setup and total control, but the owner has unlimited personal liability for debts and legal issues. For hazardous work like concrete construction, this liability is too risky.
Partnership
A general partnership shares control and liability among partners. Income passes through to personal tax returns. However, each partner is jointly liable for all partnership debts and liabilities. One partner's negligence on a job site could impose legal judgments on all. Still too much liability risk.
Corporation
A corporation provides limited liability for shareholders but results in double taxation. Profits are taxed at the corporate level then again as personal income when distributed to shareholders. There is extensive recordkeeping and paperwork. For small concrete firms just starting, the corporate structure is overly complex.
Limited Liability Company (LLC)
For most concrete contractors, forming a limited liability company (LLC) offers the best protections. LLC owners have limited personal liability and face fewer regulations than a corporation. Profits pass through to the owner's tax return, avoiding double taxation.
Starting an LLC only requires a simple operating agreement between members. It provides flexibility to admit new co-owners or issue employee stock incentives. LLCs can elect S corporation status with the IRS for certain tax advantages.
5. Register Your Business For Taxes
Before hiring employees or opening business bank accounts, concrete companies must obtain an Employer Identification Number (EIN) from the IRS.
An EIN is essentially a social security number for your business. It identifies your company for key tax and reporting purposes.
While sole proprietors can use their SSNs, having an EIN adds legitimacy and privacy separation between personal and business affairs. It also positions the company to add employees or partners down the road.
Applying for an EIN is free and straightforward using the IRS online application.
To obtain an EIN:
Gather key information – official business name, address, ownership details, start date
Designate a responsible party – someone authorized to handle EIN duties
Navigate to the EIN Assistant and select "View Additional Types"
Choose "View Additional Types" again on the next page
Select "Sole Proprietorship" or your appropriate business type
Provide requested business details and responsible party info
Print or save the issued EIN confirmation notice
The entire online process only takes a few minutes. The EIN is issued immediately upon completion.
In addition to the federal EIN, concrete businesses should register with their state to collect sales tax and comply with local requirements. State registration portals are accessible online.
6. Setup Your Accounting
Running the finances of a concrete business requires diligent accounting right from the start. With large equipment investments, fluctuating job expenses, payroll, and taxes, getting the numbers right is crucial.
Accounting Software
Implementing QuickBooks or comparable construction accounting software provides concrete contractors with critical financial tracking and reporting capabilities. Integrations with bank accounts, credit cards, and billing systems enable automated categorization of transactions, and centralized management of cash flow.
Hire an Accountant
While accounting software empowers concrete business owners with financial visibility, partnering with an accountant is highly recommended. A qualified accountant provides bookkeeping services to reconcile accounts and ensure accuracy.
They advise on taxes, prepare and file quarterly payroll returns and annual tax documents, and provide ongoing compliance guidance. Expect to invest at least $200-$300 per month for basic bookkeeping and $1,000-$2,000 for annual tax preparation.
Open a Business Bank Account
Keeping personal and business finances completely separate is essential. Maintain separate personal and business bank accounts and credit cards. Never co-mingle funds or pay personal expenses from the business account. Using accounting software and a dedicated business account simplifies separation.
Apply for a Business Credit Card
Applying for a business credit card in the company's name only helps track concrete business expenditures. Issuers will require the company's information including EIN and financial details. Credit limits are lower than personal cards but fit business needs.
7. Obtain Licenses and Permits
Before a concrete contractor can begin work, securing proper licensing and permits is crucial to operate legally and avoid hefty fines. Find details for federal license requirements through the U.S. Small Business Administration. The SBA also has a local search tool for state requirements.
Contractor's License – General contractor or specialty concrete license allowing commercial work over a certain dollar amount set by each state (often $1,000+ per job). Requires proven experience, insurance, bonding, and passing trade exams.
Vehicle & Equipment Registration – Registration for all trucks, trailers, and heavy equipment over certain GVWRs. Ensures compliance with DOT regulations for commercial vehicles operating on public roads.
Commercial Driver's License (CDL) – CDL for any driver operating a vehicle over 26,000 lbs. GVWR or transporting quantities of hazardous materials. Concrete mixer drivers must obtain a CDL.
Operating Authority – Motor carrier authority through FMCSA for interstate concrete work. Requires USDOT number, insurance, and process agent.
Professional Certifications – Optional but valued concrete credentials through groups like ACI, NRMCA, and NCCER for quality control, project management, etc.
At the local level, common permits needed include:
Building Permits – Permits from local building departments are required to pour concrete for residential or commercial projects to ensure code compliance.
Excavation Permits – Allows concrete demolition, digging, trenching, or grading work near underground utilities or on public property. Protects against unsafe digging and infrastructure damage.
Traffic Control Permits – For work zones impeding traffic on local roads. Requires approved traffic control plans to manage public safety and mobility.
Failing to properly license trucks, drivers, and contractors or neglecting to secure required permits for concrete jobs can lead to shutdowns, revoked ability to operate, and stiff fines that threaten business viability. Working with local regulators and following all rules is imperative for smooth legal operations.
8. Get Business Insurance
Carrying proper business insurance is crucial for concrete contractors to mitigate risk and safeguard their company. Without coverage, a single incident could lead to massive expenses and financial ruin.
Key risks include:
An employee getting injured on the job opens up the company to expensive workers' comp claims and medical bills.
A concrete truck being involved in an accident and causing property damage, injuries, or fatalities without adequate auto liability limits.
Shoddy concrete work on a project led to a lawsuit from an angry customer over cracking or disintegrating concrete.
To apply for insurance, concrete contractors should inventory their risks and get quotes from leading providers like Progressive and State Farm.
Common policies include:
General liability – Protects against third-party property damage and bodily injury claims.
Commercial auto – Covers vehicles and drivers for accidents or injuries.
Workers' compensation – Pays out benefits for employees injured on the job.
Umbrella – Provides additional liability limits beyond underlying policies.
Following these steps helps ensure concrete contractors have adequate, affordable coverage specific to their operations and risks. With the right protection, they gain peace of mind knowing the business is shielded from financial havoc.
9. Create an Office Space
Having a professional office space lends legitimacy and provides a centralized hub for concrete contractors to meet with clients, manage staff, and run the administrative side of the business.
Home Office
A home office in a spare room or basement keeps costs low. For $100-$200 in basic supplies, solo operators can set up a workspace for making calls, preparing estimates, and managing digital tasks. However, home offices lack separation and a professional atmosphere for sales meetings and interviews.
Coworking Office
Coworking spaces like WeWork offer convenient shared offices on flexible terms starting at around $300 per month. They provide modern amenities and networking while allowing concrete contractors mobility. However, equipment parking and storage pose challenges.
Retail Office
Retail office spaces in plazas near population centers offer accessibility for sales and client meetings. Small offices lease for approximately $1,000 – $1,500 monthly. Retail sites allow branding but lack industrial space for inventory.
Commercial Office
Renting commercial warehouse space combines offices with the operational side. 1,000 – 3,000 square foot spaces lease for $2,000 – $4,000 monthly. The ability to store equipment and inventory onsite improves efficiency but leasing full buildings has high overheads.
10. Source Your Equipment
Launching a concrete company requires acquiring essential equipment like mixer trucks, pumps, forms, finishers, and hand tools. For quality and reliability, buying new is ideal but requires major capital. More affordable options include buying used, renting, or leasing equipment.
Buy New
Purchasing new trucks, mixers, forms, finishing tools, etc. from manufacturers or dealers ensures optimal condition and warranty coverage. However, costs can exceed $750,000 for a basic package. Financing new equipment leads to high-interest payments.
Buy Used
Buying used equipment through auctions, dealers, or private sellers reduces the upfront cash needed. Mixer trucks, pumps, generators, forms, and finishing tools can be purchased for 40-60% off retail if in good shape. Check equipment history reports when possible.
Online marketplaces like Facebook, eBay, and Craigslist enable searching for deals on used concrete equipment locally. Compare conditions and pricing across platforms.
Renting
Renting equipment as needed for projects limits capital outlay. Big retailers like Home Depot offer reasonable daily and weekly rental rates for common tools and forms. For mixer trucks, specialized rental companies exist in most regions.
Leasing
Leasing equipment through financing companies spreads costs over time with fixed monthly payments and the opportunity to upgrade later. Leasing deals often have buyout options. But repairs and excess wear-and-tear add hidden fees.
11. Establish Your Brand Assets
Developing a strong brand identity is crucial for concrete contractors to attract clients and stand out. A polished brand conveys professionalism and quality.
Get a Business Phone Number
Getting a unique local phone number via a service like RingCentral adds legitimacy and convenience to customer calls. Choose a number with the business name or keywords to boost search visibility.
Design a Logo
Create a company logo that instantly communicates the brand identity. Options like Looka provides affordable, high-quality logo design services starting at $20. Choose simple concrete-inspired imagery like colored squares or layered lines to project solidity.
Print Business Cards
Print professional business cards, job site signs, and vehicle magnets using Vistaprint. Include the logo, phone, website, and memorable tagline like "Rock-Solid Concrete Solutions". Quality cards get handed out at conferences, networking events, and sales meetings.
Buy a Domain Name
Purchase a domain name incorporating the concrete company name or locality. Options like Namecheap make registering .com domains affordable at around $15 annually. Choose short, simple domains that are easy to remember and spell.
Design a Website
Building a website on platforms like Wix lets concrete contractors showcase past projects, highlight services, and publish contact info for lead generation. For $10-$30 per month, handy templates create professional sites without coding.
Alternatively, hiring web developers on Fiverr starts at around $200. Experts craft customized sites aligned to brand style for a turnkey solution. However, the lack of DIY control raises long-term costs.
12. Join Associations and Groups
Joining local and national concrete industry groups provides invaluable connections and growth opportunities for new contractors.
Local Associations
Seeking out regional industry associations like the Nebraska Concrete & Aggregates Association offers access to training, networking events, mentoring programs, and bid opportunities. Annual dues range from $250-$750.
Local Meetups
Attending area meetups and trade shows expands professional networks and showcases services. Sites like Meetup list frequent local construction networking events to mingle with fellow contractors, suppliers, developers, and more.
Facebook Groups
Industry online groups on Facebook allow chatting with concrete pros across the world. Top options include:
Surrounding yourself with seasoned veterans provides guidance and keeps skills sharp. Memberships also boost professional credibility and job bidding networks. Joining supportive concrete communities is invaluable for newcomers.
13. How to Market a Concrete Business
Implementing an effective marketing strategy is essential for concrete contractors to continually generate new business. While referrals from happy customers provide an excellent start, additional outreach secures leads.
Personal Networking
Leveraging one's professional network should come first. Reach out to friends in construction, development, architecture, and related fields. Offer free estimates or discounted introductory pricing to incentivize referrals. Provide thank-you gifts to show appreciation.
Digital Marketing
Launch Google Ads campaigns targeting searches like "concrete contractors [city]" to appear at the top of results.
Run Facebook and Instagram ads showcasing past projects to reach local homeowners planning renovations.
Create a YouTube channel with tutorials on pouring techniques or project walkthroughs to demonstrate expertise.
Start an email newsletter with concrete tips, company news, and promotional offers sent to prospects.
Host a booth or sponsor events at regional home shows to make in-person connections.
Blog about decorative concrete applications and link to the company site to improve SEO.
Traditional Marketing
Design professional mailers with free estimate offers and mail to local households.
Place listings in regional home improvement magazines and directories.
Distribute flyers and menus of services to area real estate offices, interior designers, architects, and contractors.
Sponsor a local youth sports team and offer a discount on team members' concrete work.
Advertise on small billboards along high-traffic routes through town.
Run occasional radio spots highlighting current promotions.
With a balanced digital and traditional marketing plan, concrete contractors can keep the pipeline full of new clients and communication flowing with existing customers. This ongoing brand exposure cements the business as a trusted local leader.
14. Focus on the Customer
Providing exemplary customer service is crucial for concrete contractors to gain referrals and repeat business in a competitive market.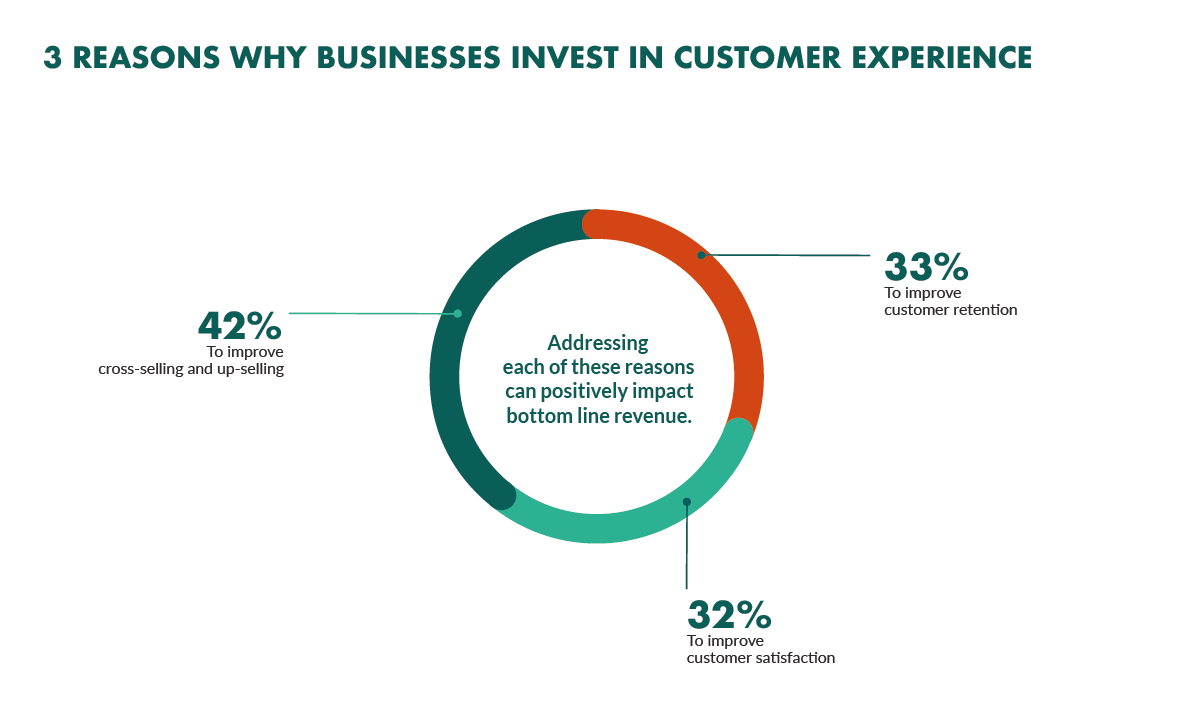 Some ways to improve customer focus for construction companies include:
Small touches make a big difference – following up after estimating to ensure needs are met, answering questions promptly, and keeping clients updated on project timelines and next steps.
Exceeding expectations also wins loyalty. For example, taking extra time to create decorative finishes on a front walkway or sealing concrete to protect against staining shows clients their satisfaction matters.
Following each job, sending thank you notes and asking for reviews on sites like Google and Yelp makes customers feel valued.
Responding professionally to any less-than-perfect feedback resolves issues and improves future work.
Concrete construction is messy and disruptive. Crews should keep work areas tidy and contained while on site.
Providing drop cloths or tarps to protect belongings reduces stress. Finishing cleanup thoroughly each day maintains positive relations.
Taking these steps earns referrals as customers recommend the contractor to friends and neighbors.
Half of the new business can stem from word-of-mouth if customers have outstanding experiences.
By training staff on exemplary service and monitoring satisfaction, concrete companies gain an excellent reputation that fuels growth. In a commodity business, a focus on the customer relationship makes the difference between sinking and rising to the top.