The global welding industry is growing in leaps and bounds. As of 2022, the market reached $13.1 billion, with the chance to reach $21.5 billion by 2030. This means the market could expand at a compound annual growth rate (CAGR) of 6.4% from 2022 to 2030.
If you have welding skills and business savvy, now is the perfect time to strike out on your own. Starting a welding business lets you capitalize on high demand while being your boss. This guide explains how to start a welding business. Topics include market research, registering an EIN, competitive analysis, opening a business bank account, and more.
1. Conduct Welding Market Research
Market research is an important step in opening a successful mobile welding business and forming a business plan. Market research offers insight into your target market, trends in products and services, market saturation, and even current prices in the industry.
Some of the details you'll learn through market research in your own welding business include:
The imbalance between supply and demand makes welding an extremely attractive small business opportunity right now.
Aspiring welding entrepreneurs should target gaps in their local markets.
A commercial construction boom may create demand for structural steel welders.
Manufacturing growth could require machinists and precision weld techs.
Energy investments might need specialized pipeline or pressure vessel welders.
Entrepreneurs with welding skills can capitalize on the talent shortage and high industry growth.
Specific welding business opportunities include:
Construction – With the trillion-dollar infrastructure bill adding billions for roads, bridges, rail, airports, and broadband, construction welding services will be in high demand over the next decade.
Manufacturing – As US manufacturing output grows, factory welding services are needed for everything from component fabrication to equipment repair and maintenance.
Custom fabrication – Businesses and consumers want custom steel fabrications like railings, furniture, sculptures, and more. Artistic welders can tap this niche.
Energy – Pipeline welders are essential for connecting new oil and gas infrastructure. Renewable energy projects also need extensive welded components.
Transportation – Automotive, aerospace, rail, and shipbuilders all rely on highly skilled welding technicians for vehicle construction and repair.
Maintenance and repair – Existing facilities and equipment constantly need welding work for maintenance, upgrades, and fixing wear and tear.
By matching their specific skills to underserved local needs, new welding business owners can quickly build a solid customer base. With the overall industry outlook so positive, the possibilities for a successful business in welding are bright.
2. Analyze the Competition
Understanding the competitive landscape of other business owners is crucial when starting any small business, including a welding shop. Performing thorough competitive analysis helps identify opportunities and avoid costly mistakes.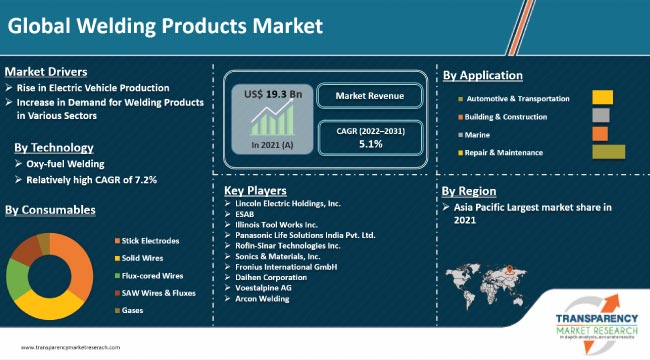 Some ways to analyze most welding businesses as a welding business owner include:
Scouting nearby shops. Note their specific services, quality, prices, strengths, and weaknesses.
Drive around industrial areas and construction sites to see which welding companies are active.
Research shops' online presence using tools like SpyFu and SimilarWeb.
Analyze their website traffic, search rankings, online reviews, social media followings, and advertising channels.
For remote/mobile welding businesses, search freelance sites like Upwork, Guru, and PeoplePerHour.
Evaluate competitor skill sets, experience levels, portfolios, reviews, and rate structures.
Seeking out customer feedback is also invaluable.
Talk to local companies about their satisfaction levels with current welding providers.
Monitor social media and review sites for pain points.
Ongoing competitive research enables agile responses as the market evolves. When new players emerge or existing shops expand offerings, you can adjust. Staying abreast of competitor moves also prevents pricing wars.
3. Costs to Start a Welding Business
Launching a welding business requires a significant upfront investment to purchase equipment, secure workspace, obtain licenses, hire staff if needed, and cover initial operating expenses.
Startup Costs
Common start-up costs include:
Welding equipment – A basic welder setup with machine, torch, filler materials, protective gear, and accessories will run $5,000 to $10,000. A more heavy-duty multi-process welder with advanced features can cost up to $15,000.
Shop build-out – Leasing a workshop or garage for a new welding shop averages $5-10 per square foot monthly. Expect to budget at least $2,500 per month for a 1,000 sq ft minimum. Purchasing an existing commercial space starts at around $100 per square foot.
Licenses, permits, insurance – Registering as a business entity costs $50-$500 plus state licensing fees from $50-$500 annually. Liability insurance for a small welding shop runs approximately $1,000-$2,000 annually. Required permits add a few hundred per year.
Initial inventory – Stocking up on metals, gases, filler wire, and other welding consumables will require at least $3,000 upfront. Larger operations may need $10,000+ in materials on hand.
Shop furnishings – Outfitting the workspace with basics like shelves, workbenches, office furniture, and safety gear will likely cost between $2,000-$5,000.
Marketing – Budgeted several thousand for initial brand development, website, signage, and printed materials to promote the new business.
Professional services – Hiring a lawyer to handle contracts plus an accountant to manage finances and taxes will cost $2,000-$5,000 initially.
Staff – For a sole proprietorship, no employees may be needed. With 2-5 workers, estimate $50,000-$100,000 for first-year wages/salaries plus any training.
Contingency fund – Set aside an extra 10-20% of total start-up costs for unexpected expenses.
In total, launching a small independent welding shop requires an estimated $25,000-$50,000+ in start-up capital. Franchises like Metal Supermarkets command $250,000-$750,000 upfront.
Ongoing Costs
Once open for business, welding shops face ongoing monthly and annual costs including:
Rent – Expect to spend $2,500-$5,000+ per month for a commercial workshop space depending on location and size.
Equipment maintenance – Proper upkeep of welders and tools will run $2,000-$4,000 yearly.
Consumable supplies – Metals, filler wire, shielding gas, and more add up to $5,000-$15,000 per month for busy shops.
Utilities – Gas, electric, water, and trash services add up to about $1,000-$2,000 monthly.
Insurance – General liability plus workers' comp costs $2,000-$5,000 annually.
Taxes – Federal and state business taxes equal 15-30% of yearly profits.
Staff – Employee wages, taxes, and benefits for 2-5 workers run $7,500-$25,000+ per month.
Marketing – Ongoing advertising, website hosting, printing, and promotion expenses total around $2,000-$5,000 monthly.
By planning for both hefty start-up investment and significant ongoing overhead, new welding entrepreneurs can strategically launch and operate a financially sustainable business positioned for long-term success.
4. Form a Legal Business Entity
When launching a welding shop, the legal structure you choose determines everything from liability protection to taxes. Weigh these options:
Sole Proprietorship
A sole proprietorship is the simplest route. You operate as an individual with complete control. However, you're personally liable for the business's debts and legal issues. All income flows through to your taxes as well without corporate deductions. This risk makes sole proprietorships inadvisable for hazardous welding work.
Partnership
Forming a general partnership splits liability between partners. But each partner can still be personally sued or forced to pay if others don't pull their financial weight. Income passes through to partners' taxes. Decision-making and profit-sharing get complicated with multiple partners. Consensus issues can dissolve partnerships.
Limited Liability Company (LLC)
An LLC combines personal liability protection with pass-through taxation. Members aren't personally responsible for business liabilities and debts beyond their investment. The IRS doesn't tax an LLC itself; profits pass to members as personal income. Compared to an S-Corp, LLCs offer more flexibility for structuring ownership and management.
Corporation
S-corporations also limit owners' liability. But they have stricter rules like limiting membership to 75 U.S. residents, issuing only one class of stock, and requiring directors/officers. S-corps require more complex record-keeping and annual filings. Yet they allow some income to bypass self-employment taxes.
Owners pay personal income tax on their salaries from the business, while any dividend income is taxed at a lower rate. This can provide savings as the welding business becomes profitable.
5. Register Your Business For Taxes
Once you choose a business structure, the next vital legal step is getting an Employer Identification Number (EIN). An EIN uniquely identifies your business to the IRS much like a Social Security Number identifies individuals.
All businesses except sole proprietors must have an EIN for federal tax purposes. This includes LLCs, partnerships, and corporations. An EIN is required to open business bank accounts, apply for licenses and permits, hire employees, and file taxes.
Don't be intimidated – getting an EIN is fast and free through the IRS website. The online application only takes minutes to complete. Simply provide basic information about your business entity and ownership structure. At the end, you'll receive an instant confirmation notice with your new EIN.
You'll also need sales tax IDs to collect and remit any sales taxes in your state and locality. Register for these IDs through your state revenue or taxation department website. Like the federal EIN, state sales tax IDs are free and easy to obtain.
Having an EIN and sales tax IDs prepared helps welding businesses quickly accomplish administrative tasks like:
Opening business bank accounts
Applying for required licenses and permits
Setting up accounting and billing systems
Integrating with supplier accounts
Registering for state tax remittance
Hiring employees
Don't wait – get your EIN and sales tax IDs lined up early when starting your welding venture. These unique identifiers allow your business to operate legally and smoothly.
6. Setup Your Accounting
Accounting may not seem exciting, but it's truly the backbone of any successful welding venture. Precise bookkeeping and financial management save money on taxes, avoid costly IRS issues, and provide insights to grow revenue.
Accounting Software
Start by getting user-friendly accounting software like QuickBooks. QuickBooks automates tasks like invoicing, tracking income/expenses, managing payroll, and running reports. It syncs seamlessly with business bank/credit card accounts. This streamlines paperwork and keeps the books up-to-date with minimal effort.
Hire an Accountant
Hiring an accountant is also advised. A bookkeeper can handle collecting receipts, recording transactions, processing payroll, reconciling accounts, and providing ongoing financial statements. Expect to invest $500-$1,000 monthly for comprehensive bookkeeping.
Open a Business Bank Account
Keep your personal and business finances completely separate. Commingling funds muddies the waters, complicating accounting and taxes. Open a dedicated business checking account to pay vendors, deposit customer payments, and track welding shop income/expenses.
Apply for a Business Credit Card
Get a business credit card too. Business cards don't rely on your credit score – issuers consider factors like years in business and annual revenue. This makes it easier to get approved for higher limits. Use the card only for business purchases to simplify expensing.
7. Obtain Licenses and Permits
Before opening your doors, it's crucial to ensure your welding shop has all the required licenses and permits. Find federal license requirements through the U.S. Small Business Administration. Find local requirements through the SBA local search tool.
Research federal, state, and local requirements for welding businesses in your area. Common licenses and permits needed include:
Business license – Most cities and counties mandate a general business license to operate any commercial venture. Fees are usually under $100 annually.
Specialty contractor license – Many states require welding shops to obtain a specialty welding contractor license, like this Texas welding license. Typical fees range from $250-$500.
Occupancy permits – Local building departments issue certificates of occupancy permitting commercial workspaces. Permit fees are based on square footage.
Air quality permits – Welding produces fumes, so an air quality permit from the EPA or state agency may be required. Fees vary by location.
Safety and health permits – OSHA may mandate permits for using hazardous gases like acetylene or handling cryogenic substances.
Signage permits – Putting up exterior shop signage usually requires a low-cost permit from the city or county.
Fire department operational permits – If welding will occur onsite, a permit from the local fire marshal is generally needed.
Seller's permit – A permit allowing your business to sell products/services and collect sales tax. Free but mandatory.
Don't risk running afoul of ambiguous regulations – consult local Small Business Development Centers for guidance on license/permit requirements in your region. They offer free assistance navigating compliance.
8. Get Business Insurance
Business insurance is crucial protection for any welding operation. Without proper policies, one disaster could destroy everything.
Common coverages like general liability insurance defend against and pay out claims if someone gets injured on your premises. Product liability protects if a defective fabrication you built causes damage. Professional liability covers errors and omissions in your work.
Lacking coverage, three scenarios illustrate the financial risk:
A gas cylinder leak causes an explosion injuring clients in your shop. Their medical bills and lawsuits could bankrupt you.
A railing you fabricated collapses, harming pedestrians. You bear full liability without insurance to pay victims.
You make an error welding a beam that later buckles. Your client sues for rebuilding costs. No coverage means covering their damages yourself.
Safeguard against these threats by following this process:
First, determine your needs. General liability, property, and workers' comp are common baseline policies. Consider special riders to cover unique equipment and risks.
Next, compare quotes from providers like The Hartford, Travelers, and Liberty Mutual. Rates vary based on experience, shop size, payroll, and location. Expect costs ranging from $1,000 to over $10,000 annually.
Finally, engage an insurance broker to secure optimal customized coverage at the best price. Brokers act as your advocate rather than the insurer. An expert broker ensures you get tailored affordable policies that fully protect your welding business.
9. Create an Office Space
Although welding is hands-on work, having a professional office space lends credibility and efficiency. An office allows for meeting with clients, handling paperwork, planning projects, and escaping the noise of the shop.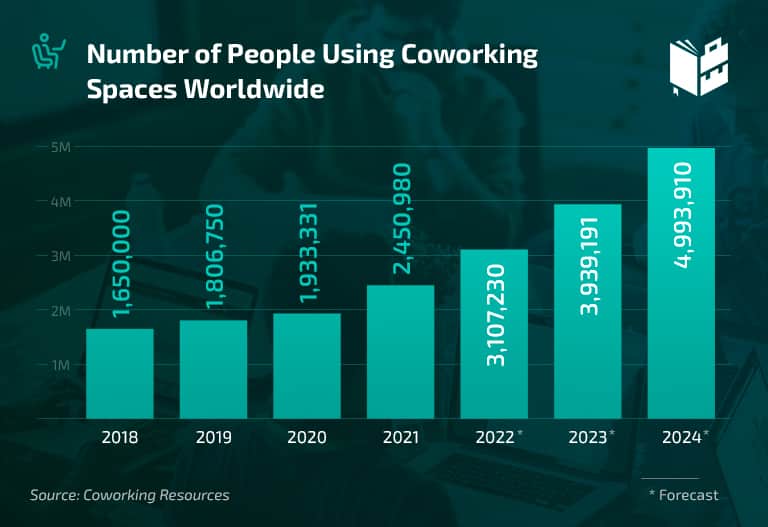 Home Office
A home office is the most affordable option starting. Expect costs of $200-$500 to set up a basic desk, computer, phone, filing cabinet, and supplies. Working from home keeps overhead low but can impede productivity with distractions. Clients may also perceive a home office as less legitimate.
Coworking Office
Coworking spaces like WeWork provide a happy medium. Private offices at WeWork start at $450 per month. This buys a professional environment conducive to focus plus amenities like WiFi, conference rooms, and office equipment. It's still cost-effective but with more legitimacy than working from home.
Retail Office
Leasing retail office space in a plaza or commercial district runs $1,000-$1,500 monthly. While pricier, retail offices offer visibility and walk-in access for new customers. This is ideal if interfacing with the public is crucial.
Commercial Office
For established shops, leasing space in a commercial office building is optimal but expensive. Expect to invest $2,500-$4,000 monthly for a private suite. The professional setting and dedicated space boost productivity and credibility with business clients. Access to meeting rooms aids sales.
10. Source Your Equipment
Aspiring welding entrepreneurs need to stock their shops with high-quality equipment like welders, torches, gases, filler materials, safety gear, and tools. Focus on reliability – your gear keeps operations running smoothly. Consider these sourcing strategies:
Buy New
Buying new guarantees optimal performance, the latest features, and warranties on major purchases. Leading brands like Miller and Lincoln Electric manufacture excellent welders and accessories. New flagship models run $5,000-$15,000. Check welding supply retailers for deals. Consider financing options to ease large upfront costs.
Buy Used
Buying used can shave significant costs on major equipment, sometimes up to 50%. Search classified sites like Craigslist and Facebook Marketplace for deals on used welders, grinders, torches, etc. Also, check for refurbished models from reputable suppliers – these undergo rigorous reconditioning.
Renting
Renting gear provides flexibility for occasional or short-term needs. Big-box stores like Home Depot rent welders for around $50 per day. Specialty rental outfits offer industrial equipment. Compare rates to buy-new pricing when renting for over one month. Consider rent-to-own deals on major purchases by making incremental payments over 6-24 months while using the equipment.
Leasing
Leasing commits you to fixed monthly payments to use equipment as needed. Leasing agreements run 24-60 months. Monthly costs are lower than renting but you don't own the gear. Leasing suits welders unsure of long-term equipment needs. Beware of repairs/maintenance fees and restrictions on mods.
11. Establish Your Brand Assets
Building a strong brand is crucial for welding businesses to attract customers in a competitive market. A professional brand identity elevates your shop and makes it memorable.
Get a Business Phone Number
Start by getting a unique business phone number from a service like RingCentral. This gives customers an easy way to contact you and builds credibility. Expect to pay $20-$50 monthly for a local or toll-free welding shop number and tools like call routing, voicemail, etc.
Design a Logo
Next, create a logo with a service like Looka to visually represent your brand. Looka's AI generates tailored logo options in minutes for around $20. Choose a style that communicates your shop's specialty, quality, and professionalism.
Print Business Cards
Then design bold, polished signage and business cards with Vistaprint. Expect around $50 for 500 basic cards and $100+ for a large exterior shop sign. Business cards enable quick sharing of your info when networking. Prominent signage drives walk-in business.
Buy a Domain Name
Buy a matching domain name for your welding venture with a registrar like Namecheap. Secure the ".com" version of your business name if available. Expect around $10-$15 annually. A domain projects legitimacy online and builds your brand.
Design a Website
Next, build a website to showcase your services, experience, portfolio, and contact info. For DIY sites, use a builder like Wix for $10-$30 monthly. Or hire a freelancer at Fiverr for $500+. A professional website engages prospects to convert them into customers.
12. Join Associations and Groups
Joining local professional groups and associations accelerates the success of new welding ventures. Surrounding yourself with industry peers provides insider knowledge you won't find anywhere else.
Local Associations
Seek out associations like the American Welding Society that offer training, networking, and resources. Attend association meetings to connect with fellow welders, fabricators, and shop owners. Membership fees start at around $60 per year.
Local Meetups
Attend relevant meetups and trade shows to mingle with potential mentors and clients. Use sites like Meetup to find local events for welders, metalworkers, manufacturers, etc. The face-time forges relationships that grow your business.
Facebook Groups
Participate in online welding communities to tap into the collective knowledge of your peers nationwide:
Learning from veteran welders helps avoid costly mistakes when starting. Join groups to exchange ideas, find mentors, and win new customers through referral marketing.
13. How to Market a Welding Business
Marketing is crucial for welding businesses to continually attract new customers and grow revenue. An ongoing multi-channel strategy mixes digital outreach and traditional promotion.
Start with your network and existing clients. Satisfied customers who rave about your services to friends and colleagues become your best marketers. Deliver exceptional work and people will keep coming back while referring others.
For example, offer a 10% discount to happy customers who refer new clients. This incentivizes endorsements to expand your reach.
Digital marketing provides affordable targeted outreach using:
Search ads – Bid on relevant welding keywords at Google and Bing for top search results.
Social media ads – Highly targeted Facebook and Instagram ads based on location and interests.
Industry directory ads – Get listings/ads on sites like MetalPages or ThomasNet.
YouTube videos – Post educational tutorials and project walkthroughs to showcase expertise.
Blogging – Write articles about your specialty welding services for organic search visibility.
Email marketing – Send occasional promotional and informational emails to subscribers.
SEO – Optimize website content for local search terms like "Dallas welding services" for higher rankings.
Traditional approaches still help, especially for local visibility:
Print/radio ads – Classifieds, local magazines, shopper flyers, and radio spots.
Signage – Large noticeable shop signs, vehicle magnets, and job site banners.
Direct mail – Postcards and brochures to nearby companies that need welding services.
Sponsorships – Sponsor relevant high-profile community events.
Networking – Chamber of Commerce events, trade shows, and association meetings.
A strategic blend of digital marketing and traditional promotion ensures your welding services get discovered by potential customers. Stay nimble, testing and optimizing your tactics to maximize results.
14. Focus on the Customer
Providing exceptional customer service is crucial for welding shops to gain repeat business and referrals. Some ways to go above and beyond with existing and potential customers in your own successful company include:
Start by being responsive. Return calls and emails ASAP, even outside normal hours. Customers will remember you're there for them when needed.
When onsite, focus completely on the client's project.
Patiently answer all questions and explain the welding process. The education builds trust and satisfaction.
Stay organized and meet every agreed deadline.
Show you value their time by delivering quality work on schedule. Late projects frustrate customers.
Finally, always go the extra mile. Explain future maintenance needs for your work.
Offer to touch up their piece if needed down the road.
Ask for referrals to their colleagues.
Little touches like following up after delivery and sending holiday cards build lasting loyalty.
Exceptional service earns 5-star reviews, repeat business, and new contracts from referrals. Dissatisfied customers who receive mediocre service will also be vocal with their network. Your welding shop's reputation hinges on satisfying the people you serve.