Giving gifts is a beloved tradition, especially around the holidays. The wrapping paper industry hit the largest market share for gift wrap in 2021 at 50.86%. It is projected to grow at a compound annual growth rate (CAGR) of 6.12% between 2023 and 2030.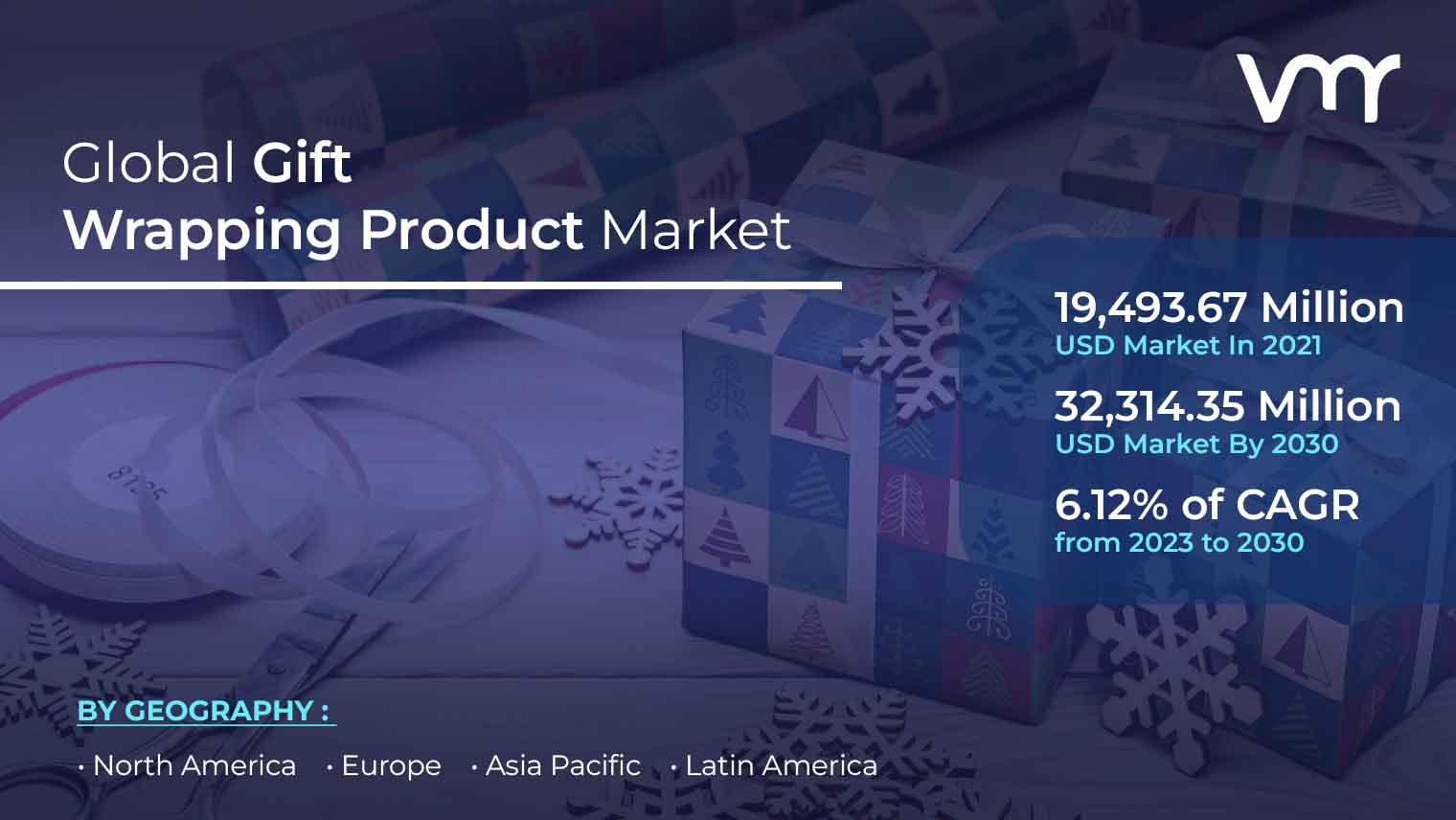 With continuous growth on the gift wrapping business front, it's a good time to get involved. Starting a gift wrapping service requires low overhead, and peaks naturally during holiday seasons.
In this guide, we'll talk about how to start a gift wrapping business. Topics covered include market research, competitive analysis, sourcing wrapping paper and gift boxes, registering your EIN, and more.
1. Conduct Gift Wrapping Market Research
Market research is critical as you start a successful gift wrapping business. There are two types of gift wrapping business market research, primary and secondary. Primary research is research you conduct yourself. Secondary research is compiled by third-party resources.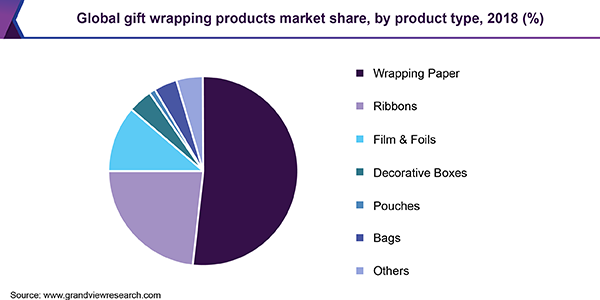 Some of the information you'll glean through market research include:
Business models: Independent gift wrapping businesses, gift wrapping offered by department stores, specialty retailers, and shipping companies.
Corporate wrapping opportunities: Companies often contract professional gift wrapping services for client gifts, employee recognition, and holiday parties.
Online wrapping options: With the rise of e-commerce, gift wrapping services that cater to online retailers also have tremendous growth potential.
Growth opportunities: Partnering with marketplaces like Etsy and Amazon Handmade provides a steady stream of gift wrapping jobs.
Overall, the outlook for the gift wrapping industry is positive. Holiday sales are projected to grow steadily in the coming years, increasing demand for gift packaging supplies and services.
2. Analyze the Competition
Understanding the competitive landscape is crucial when starting a gift wrapping company. This involves evaluating both local brick-and-mortar competitors and assessing competitors' online presence.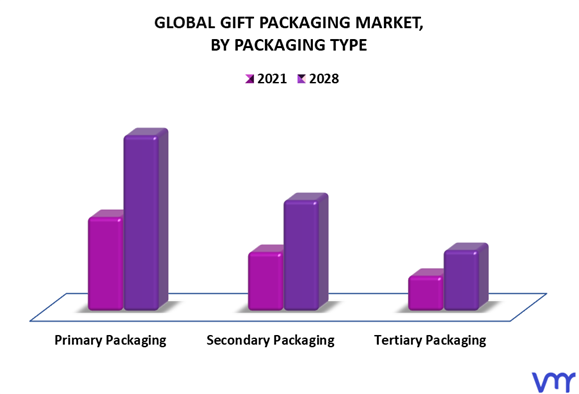 Visit local competitors: Drive around town and take note of specialty gift shops, department stores, shipping stores, and other retailers offering gift wrapping.
Check competitor websites: Visit their websites and social media pages to evaluate services, pricing, and branding.
Look at services: Evaluate selection, quality, pricing, and ease of use.
Evaluate online visibility: Assess competitors' visibility, reviews, and rankings in local search results. Search "[city] gift wrapping" and "[city] gift baskets" to see who ranks highly and why.
Check online listings: Claim and optimize your listings on directories like Google My Business, Facebook, and Yelp.
Read online reviews: Monitoring online reviews is also key, as review volume and sentiment impact local search ranking.
By thoroughly analyzing local competitors on- and offline, you gain critical insight into positioning your new gift wrapping business.
3. Costs to Start a Gift Wrapping Business
Starting a gift wrapping company requires careful financial planning and budgeting. Between initial investments in equipment, supplies, and marketing, to ongoing costs like rent and staffing, expenses add up quickly. With some realistic estimates, you can launch your gift wrap shop fully prepared.
Start-Up Costs
Some startup costs for your wrapping business include:
Registering your business: $50 to $500
Leasing a retail space: $15-$30 per square foot monthly
Shop fittings like counters, displays, shelving, and worktables: $1000-$5000S
Inventory: $3000-$5000 for wrapping papers, gift bags, tissue papers, ribbons, bows, and boxes
A point-of-sale system: $1000
Basic office equipment: $1500-$2000.
A company website with e-commerce: $2000
Business insurance: $500-$2000 annually
Initial marketing: $1000-$5000
As you create your business plan, your budget will become an important feature. Startup costs account for a large portion of first-year expenses.
Ongoing Costs
Along with startup costs, you can count on ongoing expenses throughout the life of your business.
Rent: $750-$3000 per month
Staffing costs: $15 per hour with 1-2 full-time wrappers on staff
Utility costs: $300 per month on average for electricity, gas, water, trash collection, and phone/internet
An accountant: $200 per month for basic bookkeeping and financial statements
Legal and professional services: $150 per month
Property and liability insurance: $150 per month
Marketing and advertising: $500 per month
Careful financial preparation and projections provide confidence in your path to wrapping success.
4. Form a Legal Business Entity
Choosing the right legal structure is key when starting a gift wrapping business. The four main options each have pros and cons to weigh for your situation.
Sole Proprietorship
A sole proprietorship is the simplest and most common structure for small businesses. You operate as an individual with unlimited liability. You can operate under your name or register a DBA. The pro is it's quick and inexpensive to set up. The con is you're personally liable for all debts and obligations of the business.
Partnership
Forming a general partnership splits ownership between two or more people. You register a business name and divide profits. A pro is you can combine resources and skills. Cons are you still have unlimited personal liability and partnerships often experience disputes that dissolve the business.
Limited Liability Company (LLC)
Many gift wrapping businesses successfully operate as limited liability companies (LLCs). This protects your assets from business debts and claims. LLCs limit liability for owners while allowing pass-through income tax treatment. Startup costs are affordable, usually $40 to $1000 depending on the state.
Corporation
An S-corp or C-corp provides the strongest liability protection but is more complex. Corporations require regular shareholder meetings, directors, officers, bylaws, and extensive record-keeping. The ongoing legal requirements and double taxation of income make a corporation excessive for most gift wrapping businesses.
5. Register Your Business For Taxes
One of the first legal steps in starting a gift wrapping company is obtaining an Employer Identification Number (EIN) from the IRS. This unique 9-digit number identifies your business for tax purposes.
An EIN is required if you plan to hire employees, open a business bank account, or form a legal entity like an LLC. Solo entrepreneurs may use their SSN initially, but an EIN adds legitimacy and simplifies paperwork.
The EIN application process is quick and free through the IRS website. You'll need basic information like your name, address, and business structure. Follow these steps:
Go to IRS.gov and search "apply for an EIN".
Select "Apply Online Now" to access the online EIN Assistant.
Answer the questions about your business structure, activities, and reason for applying.
Provide your personal info, business name, and address.
Confirm your information and apply.
In addition to your federal EIN, contact your state revenue or taxation department to register for sales tax collection. They will assign a state tax ID number for reporting and remitting sales tax. The process is similar and also free of charge.
6. Setup Your Accounting
Keeping your financial records in order is critical when launching a gift wrapping company. Proper accounting and tax management will save you headaches and heartaches down the road.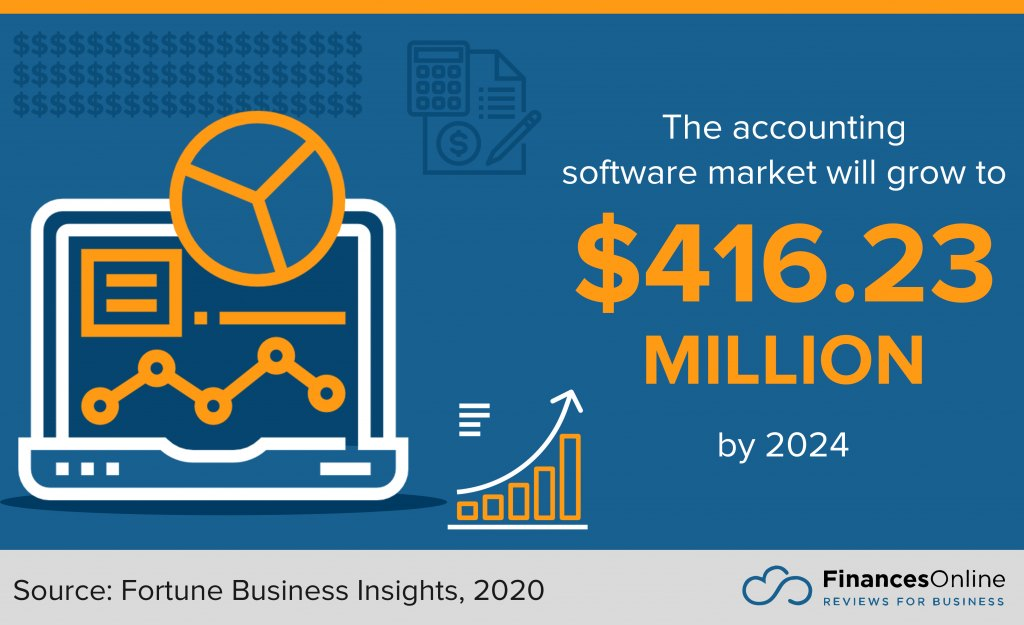 Open a Business Bank Account
Start by establishing separate business banking and credit card accounts. Never co-mingle personal and business finances. Open a business checking account in your company's name using your EIN. This segregates transactions and facilitates accounting and taxes.
Accounting Software
Invest in small business accounting software like QuickBooks. This automates tracking income, expenses, inventory, and other financial records. QuickBooks seamlessly syncs with your business bank and credit card accounts for easy categorization.
Hire an Accountant
Consider hiring an accountant, at least on a part-time basis, to handle bookkeeping and streamline taxes. A qualified accountant can reconcile accounts, generate financial statements, and identify deductions you may miss. Expect to invest around $200-$500 monthly for these services.
Apply for a Business Credit Card
For large purchases, open a dedicated business credit card to further segregate expenses. Business cards offer higher limits, rewards, and consolidated monthly statements. Utilize cards strategically to earn points on supplies and other purchases without carrying balances.
7. Obtain Licenses and Permits
Every business needs to comply with federal, state, and local licensing regulations. For gift wrapping companies, proper credentials are key to avoiding legal pitfalls that could unravel your success.
Check with the U.S. Small Business Administration for federal requirements. Local requirements can be determined using the SBA local search tool.
At the federal level, you'll need an FTC license if you plan to import any gift packaging materials from other countries. For gift baskets containing wine or liquor, you'll need an alcohol reseller license. Adhering to Alcohol and Tobacco Tax and Trade Bureau (TTB) regulations is crucial.
At the local level, zoning permits and business licenses are required. Zoning approval ensures the property you select is properly designated for retail use. Business licenses also regulate local codes and collect taxes or fees. Requirements and costs range widely across cities and counties.
8. Get Business Insurance
Insuring your gift wrapping business protects against scenarios that could otherwise devastate your company. The right coverage provides peace of mind to focus on wrapping success. Without adequate insurance, a major lawsuit could bankrupt your gift wrap shop.
Risks include customers getting sick from tainted cookies in a gift basket you assembled, or faulty bows crimping someone's finger. Both scenarios could yield injuries and damages exceeding $100,000 if you lack liability insurance.
Additionally, property risks like fire, flood, or theft could destroy your entire gift wrap inventory and equipment without business property coverage. Or imagine a vehicle accident by a delivery driver damages a customer's luxury car. Business auto insurance covers these mishaps.
The good news is obtaining appropriate business insurance is straightforward. Follow these steps:
Determine your risks – Consider liability, property, commercial auto, and other coverages you need. A broker can advise.
Get quotes – Reputable providers like The Hartford make it easy to get quotes online or over the phone.
Compare plans – Weigh coverage levels, exclusions, deductibles, and premium costs to pick the right policy.
Apply and get covered – Complete a short application and pay your premium to secure coverage. Obtain proof of insurance.
With the right policies in place before operations begin, you can wrap gifts worry-free.
9. Create an Office Space
An office or workspace is an important consideration when launching a gift wrapping company. The right environment provides efficiency for daily operations and client meetings.
Home Office
A home office works well for solo gift wrappers to minimize overhead. Costs are limited to a dedicated desk and supplies, approximately $300 to 500 in initial setup fees. The ability to work from home allows flexible hours and no commute.
Coworking Office
For client presentations or small teamwork, a coworking space like WeWork brings credibility. Modern amenities, meeting rooms, and networking events at around $300 per month create a polished environment to impress customers. However, coworking lacks storage for large gift wrap inventory.
Retail Office
If offering a retail gift wrapping service, securing storefront space is ideal. Renting a 500 to 1000-square-foot shop averages $1500 to $3000 monthly but provides public visibility and walk-in traffic. Onsite storage accommodates heavy inventory. The downside is committing to a long-term lease. Ensure sufficient demand to offset rent costs.
Commercial Office
For established companies, leasing traditional office space in a commercial building brings legitimacy and room for support staff. Expect to invest $10-$30 per square foot in desirable metro locations. While expensive, traditional offices project professionalism and allow future scaling.
10. Source Your Equipment
A key step in launching a gift wrap company is acquiring the necessary materials and equipment to create beautiful packages. From wrapping paper and ribbons to boxes and bows, you'll need reliable sources for quality supplies.
Buy New
Purchasing new supplies from wholesale retailers like Paper Mart and Nashville Wraps lets you stock up on the latest patterns and products. Ordering in bulk brings savings, often 40% to 50% off retail prices. The advantage is obtaining crisp, clean materials to make perfect packages.
Buy Used
Buying used gift wrap supplies on auction sites like eBay, Facebook Marketplace, and Craigslist reduces costs. Search for large wholesale lots of leftovers from other gift companies. Inspect carefully for defects before purchase. Used inventory works well for discount and eco-friendly wrapping services.
Rent
Renting gift wrap materials provides affordable one-time access for large events without huge upfront inventory costs. Rental vendors like RentMyWedding allow you to temporarily supply wraps for corporate parties. Return rentals when finished to maintain low overhead.
Lease
Leasing equipment through companies like Pacific Leasing frees up cash that purchasing equipment requires. Lease essentials like industrial paper cutters, heat tunnels, and laminators for fixed monthly payments. Acquire high-end equipment while minimizing large capital outlays.
11. Establish Your Brand Assets
Developing a strong brand identity is crucial for gift wrapping companies to stand out in a competitive market. By investing in quality branding assets, you make your business recognizable and boost visibility.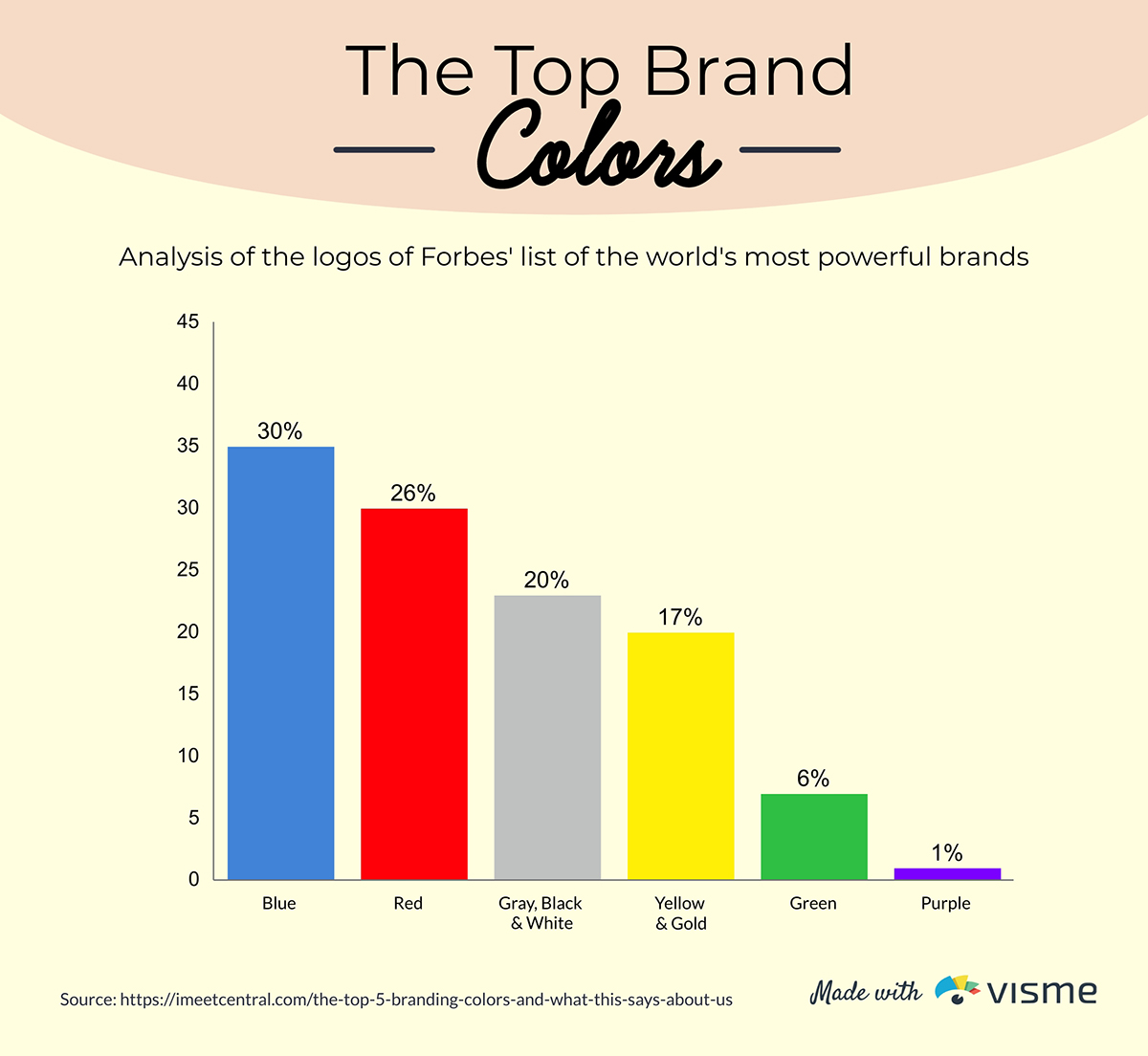 Get a Business Phone Number
Start with an official business phone number from a provider like RingCentral. Choose a custom toll-free number clients can call to place orders or inquire about services. A permanent number lends legitimacy from day one.
Design a Logo
Next, create a polished logo and visual assets that represent your gift wrap brand's personality. Services like Looka make professional logo design easy and affordable. Choose a font, colors, and icon that align with your positioning.
Print Business Cards
Print full-color business cards from Vistaprint to network and promote your gift wrapping services. Include essential contact info, social media handles, your tagline, and other brand identifiers. Cards add credibility to client meetings.
Get a Domain Name
Secure a branded domain name for your gift wrap company through registrars like Namecheap. Choose a short, simple URL that customers can easily recall. Make it easy to find and remember your website.
Design a Website
Build a sleek website to showcase your brand story, services, products, and portfolio. Use DIY platforms like Wix for easy customization or hire professional designers on Fiverr. Your website establishes an immediate digital presence.
12. Join Associations and Groups
Joining local professional groups provides invaluable connections and insights to help your gift wrapping business thrive. Surrounding yourself with supportive peers accelerates success.
Local Associations
Seek out associations like the National Association of Professional Organizers that offer training, mentorship, and networking for specialty entrepreneurs. Attend association conferences to meet fellow gift wrappers and learn best practices. Monthly dues give access to resources.
Local Meetups
Utilize Meetup to find relevant meetups and workshops nearby. Search by city, state, and event type. Hands-on workshops teach practical skills to improve your wrapping techniques.
Facebook Groups
Look on Facebook for established gift wrapping groups to join. The Gift Wrapping and Wedding Supplies group provides support to over 14,000 fellow wrappers. Share your work and learn from an engaged community.
13. How to Market a Gift Wrapping Business
Implementing an effective marketing strategy is crucial for increasing visibility and attracting new gift wrapping clients. With a mix of digital promotion and traditional outreach, you can establish your gift wrap shop as a preferred local provider.
Friends and Family
Start by leveraging your personal and professional network. Existing connections likely need gifts wrapped for holidays, birthdays, weddings, baby showers, and other occasions. Offer discounts to early supporters and request referrals for new customers. Satisfied clients are your best advertisers.
Digital Marketing
For digital marketing, focus on the platforms your target customers use. Create a Google My Business listing to get found in local search results. Run Google Ads campaigns with promotions for first-time gift wrapping customers. Use relevant hashtags like #gifwrapping to get discovered.
Traditional Marketing
For traditional marketing, print full-color flyers and mail promotional postcards to neighborhoods near your shop. Sponsor a local event and have a booth to meet potential customers. Advertise on the radio during the holiday season when demand for gift wrapping spikes. Even a small ad budget raises awareness significantly.
14. Focus on the Customer
Providing exceptional customer service is crucial for gift wrapping companies to earn loyal clients that refer friends and come back year after year. Going the extra mile delights customers and fuels growth.
Keep in touch: Call clients the day a time-sensitive gift is scheduled for delivery to confirm it arrived safely and on time.
Fix problems: If a customer's order gets damaged, immediately apologize and redo the wrapping complimentary.
transparent: When working with corporate clients, keep lines of communication open on project timelines and creative direction.
Send reminders: Offer reminders when holidays approach to get their orders in early.
Add special touches: Small touches like complimentary gift tags and thank you notes create a welcoming experience.
With raving fans consistently referring your gift wrapping shop to friends and colleagues, you gain free word-of-mouth marketing money can't buy. The seeds of referral come from delighting each customer, one beautifully wrapped gift at a time.