The trading card market is bigger than ever, with overall sales expected to reach $4.66 billion in 2022. As the demand for graded cards continues to grow, many collectors and investors are looking to start their card-grading businesses.
Starting a card grading company requires an investment in equipment, gaining technical expertise, and building a reputation. While challenging, the potential rewards are immense.
This guide will help you learn how to start a card grading business. Topics include market research, competitive analysis, registering an EIN, opening a business bank account, obtaining business insurance, and more. Here's everything you need to know to start a successful card grading business.
1. Conduct Card Grading Market Research
Market research is important if you want your own card grading business. It offers insight into your target market, trends in card grading services, pricing, local market saturating in grading cards, and key players in the trading card industry.
Some details you'll learn through market research include:
Nostalgia and demand from millennials who collected cards as kids are driving renewed interest.
The rise of online trading and grading services like PWCC Marketplace and PSA has created more liquidity and transparency.
Within the overall trading card market, graded cards are one of the fastest-growing and most lucrative subsets.
With demand rapidly increasing, the card grading business has massive potential for new entrants. Barriers to entry are relatively low compared to other industries.
Startup costs, including grading equipment, can be as little as $10,000.
There are no legal restrictions or licensing requirements. Reputation and trust in your grading expertise are the main hurdles.
Once established, profit margins for grading services are excellent.
Grading fees range from $10-$150 per card depending on the max value.
Even conservatively, that suggests gross margins above 50% are achievable.
With strong tailwinds and low startup costs, the card grading industry presents an extremely compelling opportunity. New entrants should focus on building a trusted brand reputation and leveraging digital channels to scale quickly.
2. Analyze the Competition
Thorough competitive analysis is crucial when entering the card grading industry. Assess your direct competitors by evaluating the top established grading companies.
Some ways to complete competitive analysis on other reliable grading services include:
For brick-and-mortar businesses, note competitors' locations, store hours, pricing, and customer service. Visit in person and scrutinize factors like store cleanliness, product displays, and staff attentiveness.
Analyze competitors' online presence and marketing across every channel—websites, social media, SEO, advertising.
Examine website traffic and engagement metrics via SimilarWeb. Review social media follower counts, post frequency, and engagement rates.
Evaluate the scope and frequency of online ads via Facebook Ad Library and Google Ads.
Assess the customer experience by submitting test cards for grading with competitors.
Compare turnaround times, clarity of communication, quality of grading, and packaging. See if the graded card matches the condition you expected.
Note how long it takes to receive the card back after submission.
Search online reviews to gauge customer sentiment and identify common complaints.
Sort reviews by recency and low ratings first.
Look for consistent issues around pricing, damage, or poor service. Read between the lines to find subtle concerns.
Use all data gathered to create competitive profiles focused on pricing, reputation, capabilities, and weaknesses. Identify potential gaps or needs competitors are not serving well. This analysis provides a roadmap to differentiate your grading services. Maintain ongoing competitive monitoring and adjust strategies accordingly. Competitive intelligence is vital for success in the card grading business.
3. Costs to Start a Card Grading Business
Launching a card grading company requires careful financial planning and cost analysis.
Start-Up Costs
Grading equipment – $10,000-$20,000 High-quality optical magnification tools (stereo microscopes, magnifying lamps) and precision measurement instruments are essential.
Business registration/licensing fees – $50-$500 Register your business name and establish a legal business entity (LLC, S-corp, etc).
State filing fees are typically $50-$150. Some states require extra licensing for authentication services, costing around $300-$500.
Website design – $300-$2,000 A professional website helps establish trust and credibility. Basic sites start around $300. Robust ecommerce sites cost $2,000.
Office space – $1,000-$3,000/month Expect to pay at least $1,000/month for a basic retail space or co-working desk.
Warehouses (if storing large inventory) average $3,000+/month.
Inventory – $20,000 Initially stock various graded sample cards to showcase quality. Purchase inventory in bulk lots via auctions or dealers.
Premium-graded cards can cost $500+ each. $20k provides a solid starter inventory.
Marketing – $2,000-$5,000 Promote your launch and build awareness.
Consider Google/Facebook Ads, industry magazine ads, and press releases. Budget at least $2,000-$5,000 for initial marketing.
Insurance – $1,000-$2,000/year General liability insurance protects against property damage, bodily injury, and more. Expect to pay $1,000-$2,000/year.
Ongoing Costs
Rent – $12,000-$36,000/year Assuming you already paid the first/last months' rent at launch.
Payroll – $30,000+ per employee
Experienced graders earn $30,000+. Budget more for management and customer service staff. Payroll taxes and benefits add 25%-35% on top.
Inventory – $10,000+/month Constantly replenish high-demand inventory to submit for grading. Bulk purchases bring costs down.
Marketing – $500-$2,000/month
Consistently promote services via SEO, social, and paid advertising channels. Budget 5%-10% of revenue.
Other overheads like office supplies, insurance, utilities, accounting fees, legal fees, shipping costs, grading materials, website hosting, security, taxes, etc can easily total over $3,000/month.
In summary, plan on a minimum of $50,000 to launch, with monthly recurring expenses of at least $20,000+ at scale. This overview provides a starting point for your card grading financial projections.
4. Form a Legal Business Entity
When launching a card grading business, the legal structure you choose determines taxation, liability, and ease of expansion. Weigh these key factors carefully.
Sole Proprietorship
A sole proprietorship is the simplest structure—you operate as an individual with pass-through taxation. However, you assume unlimited personal liability for debts and lawsuits. This poses a major risk given the high-value merchandise card graders handle. Raising investment capital is also difficult with no sellable ownership shares.
Partnership
Forming a general partnership allows pooling of resources with others. However, each partner assumes full joint and several liability for the actions of the other partners. This becomes problematic as card grading businesses scale. The partnership dissolves if a partner exits, interrupting operations. Other drawbacks like pass-through taxation and capital-raising challenges remain.
Limited Liability Company (LLC)
Establishing a limited liability company (LLC) combines pass-through taxation with liability protection for owners. Only company assets are at risk from debts or lawsuits, not your assets. This helps shield graded card inventory worth potentially millions of dollars.
LLCs allow flexible ownership shares, facilitating investment and incentive options. Starting an LLC only requires minimal paperwork and costs around $100-$800 depending on the state. An LLC's protections make it the ideal initial choice for a card grading business as you scale up.
Corporation
Incorporating as a C corporation or S corporation (if qualifying) establishes a separate legal entity that can offer ownership shares. This facilitates raising investment capital and accessing equity funding options. However, corporations come with double taxation of profits and greater accounting/legal compliance needs.
5. Register Your Business For Taxes
Before accepting any payments or hiring employees, your card grading business needs an Employer Identification Number (EIN) from the IRS. An EIN is a unique 9-digit number that identifies your business for tax purposes.
Unlike your Social Security Number, an EIN keeps your personal and business taxes separate. This is crucial for limiting personal liability as your card grading company grows.
Obtaining an EIN is quick and easy directly through the IRS website. The online application only takes about 10 minutes to complete. You'll need to provide basic information about your LLC including name, address, and ownership details.
The IRS will then provide your EIN immediately upon applying. Make sure to keep this number in a safe place, as you'll need it for virtually all business transactions.
You'll also need to register with your state revenue department to obtain a sales tax permit. This allows you to legally collect and remit sales tax on taxable transactions.
Start by reviewing your state's registration requirements, which can be found on your state government's website. Some states let you register online, while others require you to submit physical forms.
The application process is similar to obtaining your EIN. You'll submit details on your ownership structure, business activities, location, and accounting practices. Processing times vary but tend to be 1-2 weeks.
6. Setup Your Accounting
As a card grading business, meticulous record-keeping and accounting right from the start is crucial. With high-value inventory and potential tax implications, you need air-tight tracking of every transaction and expense.
Accounting Software
Implement small business accounting software like QuickBooks immediately. Connect your business bank accounts and credit cards so transactions automatically sync. QuickBooks categorizes income and expenses, provides invoicing tools, manages payroll, and creates financial statements.
Hire an Accountant
Consider hiring an accountant to handle bookkeeping, reconciliation, quarterly sales tax filings, and other routine finance tasks. Expect fees of around $100-$150 per month for basic services.
For tax prep assistance, accountants typically charge $500-$2,000 depending on your entity type and complexity. Their expertise saves you time while optimizing deductions and avoiding costly errors. Come tax season, an accountant's experience can be invaluable if audited.
Open a Business Bank Account
Make sure to separate all business finances from your accounts. Open a dedicated small business checking account to keep spending organized and transparent. Avoid commingling funds which complicates accounting and exposes personal assets to potential business liabilities.
Apply for a Business Credit Card
Establish a dedicated business credit card. As a new business, expect starter limits around $1,000-$5,000 based on your creditworthiness. Use this strictly for company purchases only. Employee cards should adhere to pre-set spending limits. Proper credit card use builds your business credit profile for higher limits over time.
7. Obtain Licenses and Permits
Before accepting your first grading submission or printing business cards, ensure you have secured all required federal, state, and local licenses and permits. Find federal license requirements through the U.S. Small Business Administration. The SBA also includes a local search tool for state requirements.
If buying/selling trading cards in addition to grading, apply for a state resale certificate or reseller's permit. This authorizes you to purchase inventory wholesale without paying sales tax, and then charge sales tax on retail transactions. Wholesale suppliers will request a copy of your resale certificate before approval.
States require specialty certification for certain professional services like authenticator licensing. These regulate entities that validate, grade, or provide opinions on collectible items. Fees vary but expect $300+ for initial application, with renewals due annually.
Check municipal ordinances for any location-specific licensing rules. For example, some cities require police permits for collectibles dealers buying used merchandise. Research requirements based on your card grading office or store location.
If performing alterations like trimming or restoration, ensure proper hazardous materials handling permits for solvents, lubricants, and other chemicals. Improper disposal of hazardous waste carries severe consequences.
Secure an employer identification number (EIN) from the IRS if hiring staff. You'll also need to register for workers' compensation insurance where required and fulfill ongoing payroll tax obligations.
Consider professional certifications like the Certified Authentication Professionals (CAP) program. While optional, these credentials build credibility and trust when evaluating rare, high-value cards.
8. Get Business Insurance
Insuring your card grading business is essential protection against catastrophic loss. Without coverage, a single incident could destroy your company.
Consider these scenarios:
A disgruntled customer initiates a frivolous lawsuit for "improper grading". Without liability insurance, legal fees alone could bankrupt you.
A fire destroys your office and millions in collectible inventory. No business insurance means absorbing the full cost out-of-pocket.
Comprehensive policies cover legal liability, property damage, inventory losses, employee injuries, and more. Premiums vary based on your revenue, location, and specific risks. Expect to budget 1%-3% of total sales.
To get started:
Document your risks and existing assets/liabilities.
Research plans and get multiple quotes.
Consult an attorney to review terms and fill any gaps.
Purchase a tailored policy that fits your budget.
Review annually and adjust coverage as needed.
Don't cut corners on protecting your livelihood. Comprehensive business insurance allows card grading companies to operate worry-free.
9. Create an Office Space
An organized, professional office space establishes credibility and efficiency for your card grading business. Here are some potential options to consider:
Home Office
A home office offers convenience and autonomy. Convert a spare room into your grading and administration headquarters for minimal investment. Cost is just the expense of supplies and furniture. However, home offices lack the legitimacy of commercial spaces when meeting with high-value collectors.
Coworking Office
Co-working spaces like WeWork provide amenities like meeting rooms, printing, WiFi, and front desk staff for $200-$500 per month. This grants a professional appearance for client meetings. The open layout also enables networking and collaboration with fellow entrepreneurs. However co-working spaces don't easily accommodate large equipment or inventory.
Retail Office
Retail spaces offer client walk-in submission and pickup. Storefront visibility in high-traffic areas also aids marketing and branding. Expect at least $2,000 per month for a modest shop. Product displays and decor build credibility. However, extensive security systems would be essential to deter theft.
Commercial Office
Commercial office spaces leased privately or within larger office parks start at around $1,000 per month. Dedicated individual offices project success and allow customization like installing security features. Private spaces also eliminate distractions. However, the cost is higher than co-working and lacks the storefront benefits of a retail space.
10. Source Your Equipment
A card grading operation requires specialized microscopes, lighting, scales, slabs, and other accessories. Here are the top options for acquiring the necessary equipment:
Buying New
Order premium gear directly from reputable suppliers like Cardinal Scale, JFW Industries, and Value Tool. Expect to invest $10,000+ for a professional-grade package including microscopes, magnification lamps, scales, slab presses, and more. While expensive, buying new ensures flawless condition and warranty support. Leasing high-end systems is also possible, averaging around $300/month.
Buying Used
Search auction sites like eBay for substantial savings on pre-owned gear. Expect to pay 40%-60% less than new. Vet sellers thoroughly and inspect equipment closely before purchase. Join grading forums to ask for referrals on reliable resellers. Local auction houses also sometimes feature used grading tools. Exercise caution to avoid counterfeit or defective equipment.
Renting
Some specialty rental companies offer card grading gear like microscopes and ultrasonic cleaners. For example, Quest Imaging rents microscopes for $100/week. Just be sure to account for shipping costs and insurance when pricing rental options.
Leasing
Consider multi-year capital leases to secure advanced systems. While pricier long-term than buying outright, you get guaranteed maintenance and upgrades from the equipment provider. Leasing also preserves capital for other startup priorities.
11. Establish Your Brand Assets
Developing a strong brand is crucial for any new card grading company. A polished identity attracts collectors, establishes credibility, and conveys professionalism. Follow these best practices:
Getting a Business Phone Number
Acquire a custom toll-free number via providers like RingCentral. Choose a vanity number that spells out your company name or slogan. Toll-free numbers project an enterprise-level operation despite your startup status. Expect costs of around $30 per month.
Creating a Logo and Brand Assets
Design a sleek yet memorable visual identity. Given the nostalgia around trading cards, consider vintage-inspired logo styles. Services like Looka provide affordable logo design starting at $20.
Ensure brand consistency across your website, labels, slabs, invoices, and all visual touchpoints. This boosts recognition and trust in your grading services.
Creating Business Cards and Signage
Business cards confer credibility when meeting collectors at trade shows or conventions. Cards can be designed and printed affordably from sites like Vistaprint. Include your certification credentials to further establish your grading qualifications.
Interior and exterior signage is also impactful if operating a retail space. Professionally fabricated signage and window decals start around $100 at Vistaprint.
Purchasing a Domain Name
Secure a .com domain name that matches your brand name for building online authority. Short, memorable names using your business name work best. Use domain sites like Namecheap for secure registration starting at $9 per year.
Building a Website
Your website establishes your brand digitally. Consider convenient drag-and-drop builders like Wix for DIY sites from $12/month. Or hire expert designers on Fiverr to handle development for around $500. Showcase your capabilities and grading portfolio front and center.
12. Join Associations and Groups
Joining relevant local organizations and online communities provides invaluable connections in the card-collecting industry. Here are some top options:
Local Associations
Look for a local chapter of the International Collectors Group. The ICG brings together collectors through events and meetings to discuss appraisals, preservation, investing, and more. Interacting locally helps you stay on top of trends and networking opportunities.
Local Meetups
Local Meetups Use sites like Meetup to find regional groups for card collectors, dealers, investors, and authenticators. These facilitate valuable in-person networking to gain insights from other industry players.
Facebook Groups
Facebook Groups Join relevant Facebook Groups like Beckett Graded Card Collectors & Trading ~ Keep it real! and Elite Card Grading (ECG) Buy/Sell/Trade to crowdsource feedback, stay atop trends, and potentially offer your services. These groups have 100,000 engaged members.
13. How to Market a Card Grading Business
Implementing an effective marketing strategy is essential for any new card grading company. While challenging at first, consistent promotion establishes credibility and drives collector submissions.
Personal Networking
Leverage Your Network Tap friends, family, and existing contacts who collect cards to help spread the word. Offer free trial gradings for testimonials and referrals. A single established collector vouching for your services can gain immense trust.
Digital Marketing
Run Google/Facebook ads targeted locally and to collector demographics. Focus ads on your capabilities, guarantee, and portfolio examples.
Start a YouTube channel documenting your grading process and spotlighting rare finds. Building a subscriber base expands reach.
Blog about industry news, grading tips, and featured cards from your submissions. Quality content boosts SEO and authority.
Post in collector forums and Facebook groups introducing your business. Associate your brand with helpful advice.
Ensure your website is search-optimized for keywords like "card grading" and your location. This improves discoverability.
Traditional Marketing
Create print mailers showcasing your services. Target collector conventions and local groups to distribute.
Take out ads in hobby magazines like Sports Collectors Digest and Beckett. Their engaged readership aligns with your audience.
Arrange special grading events at local collectible shops. On-site submissions build familiarity.
Get press coverage by pitching unique finds from your submissions to newspapers and broadcast stations.
Sponsor regional youth sports teams to associate your brand with the source of the cards.
While digital channels may provide the best return on investment, some collectors may respond better to direct mail or in-person events. Test across marketing mixes to determine what resonates in your region. Consistent promotion, along with delivering quality and care with submissions, is key to earning a sterling reputation among the collecting community.
14. Focus on the Customer
Providing exceptional customer service is crucial for any card grading company to succeed long-term. Collectors entrust you with items of immense personal and financial value. Go above and beyond to make each client feel like your VIP.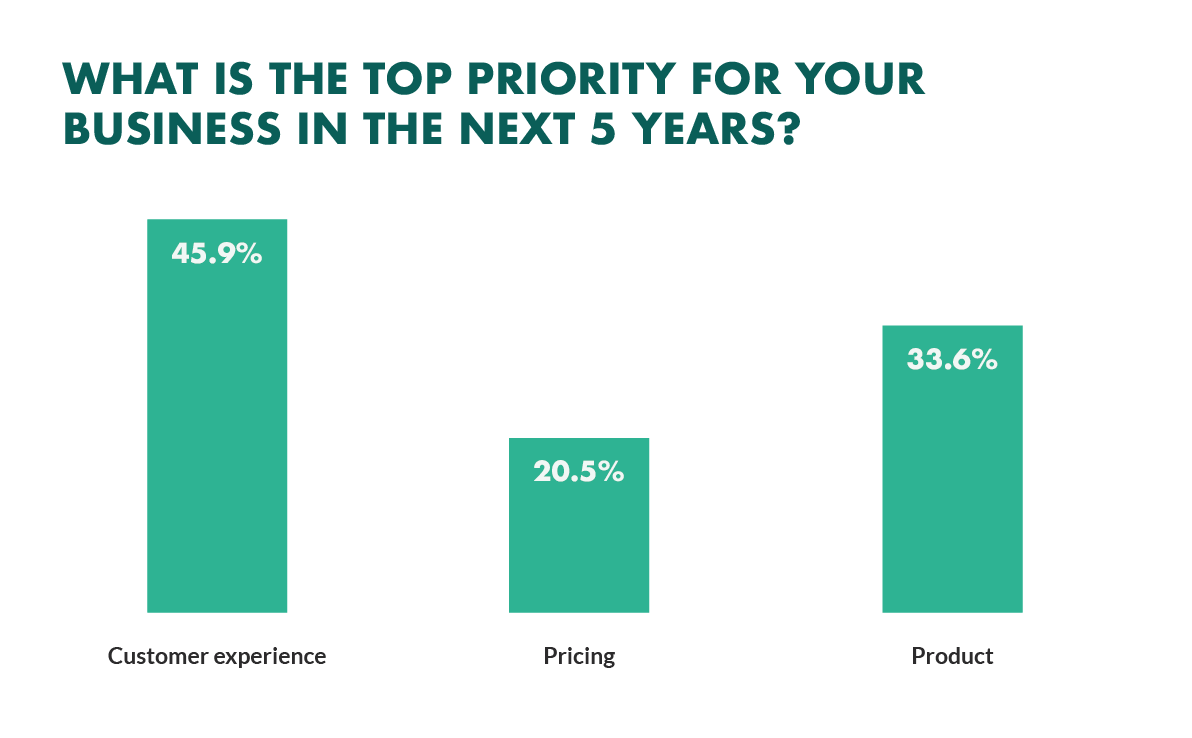 Some ways to improve customer focus include:
Return every email and call promptly, ideally within 24 hours. Set clear expectations for submission turnaround times and meet them consistently.
Show extra care when handling and evaluating prized cards. Collectors appreciate when you treat their 1989 Upper Deck Ken Griffey Jr. rookie like your own.
Add personal touches to build loyalty. Handwrite thank you notes, provide collector-friendly packaging, and share submission highlights on social media (with permission). These small gestures get remembered.
Make the claims process effortless if any damage occurs. Pay claims quickly and fairly without pushback. This professionalism earns respect.
Customer referrals are built one positive experience at a time. Grading accuracy is expected—exceptional service sets you apart.
According to PSA, over 80% of new collectors discover them through word-of-mouth. Make each interaction memorable.
When collectors rave about your service to fellow enthusiasts, it catalyzes growth. Prioritizing customer service gives your new grading company the Midas touch.