The dog accessory market is booming, with an estimated value of $68.31 billion in 2022 according to Fortune Business Insights. As more pet owners treat their furry friends as family, they're willing to spend big on accessories.
The global market is expected to expand at a compound annual growth rate of 6.98% from 2023 to 2030. This means the dog accessory market could reach a whopping $116.23 billion by 2030. With continuous growth on the horizon, it's a good time to start your own pet supply store or accessory business.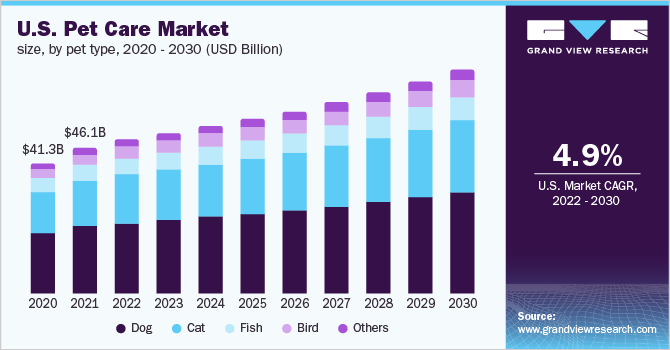 In this guide, we'll talk about how to start a dog accessory business. Some of the topics we'll cover include market research, competitive analysis, registering an EIN, obtaining appropriate business insurance, and other valuable facets of running a pet store.
1. Conduct Dog Accessory Market Research
Market research is an important element of any pet business plan. When starting a dog accessory business, you need to know about market saturation, how many dog owners are in your area, popular pet supplies, and market trends. All this comes with thorough market research.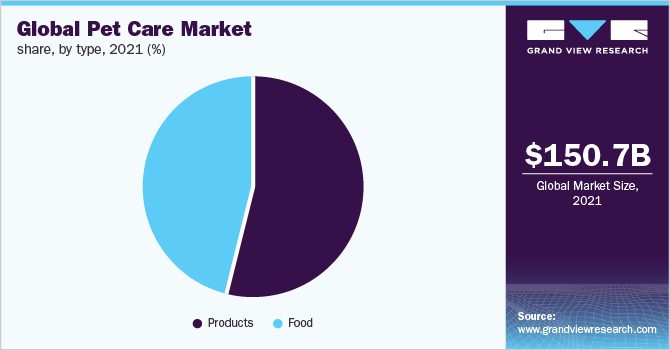 There are two types of market research, primary and secondary. Primary research is market research you conduct yourself. This might include polling local consumers on social media to determine product preferences.
Secondary research is conducted by a third party. It might include information from government websites or statistics from market research professionals. Some of the details you'll learn through market research include:
Factors driving growth: 80% of pet owners consider their pets a part of the family, leading to greater spending on premium products.
Industry trends: Categories poised for growth include smart tech, travel gear, health and wellness products, and premium fashion accessories.
Popular products: High-end leashes, collars, and clothing let owners show off their dog's personality.
Pet business networking opportunities: Collaborations with recognizable brands and designers add cachet. Search for similar pet supplies businesses like a pet sitting business or dog grooming service to partner with.
Marketing options: Social media and influencer marketing raise awareness and establish authority. High-quality photography and storytelling connect with customers emotionally.
With ever-growing consumer spending in this sector, the market potential for dog accessories is substantial. Companies that tap into pet humanization and premiumization trends are poised to capitalize on this billion-dollar opportunity.
2. Analyze the Competition
Understanding the competitive landscape is crucial when launching a new dog accessory business. This involves evaluating both local brick-and-mortar competitors as well as assessing the broader e-commerce space.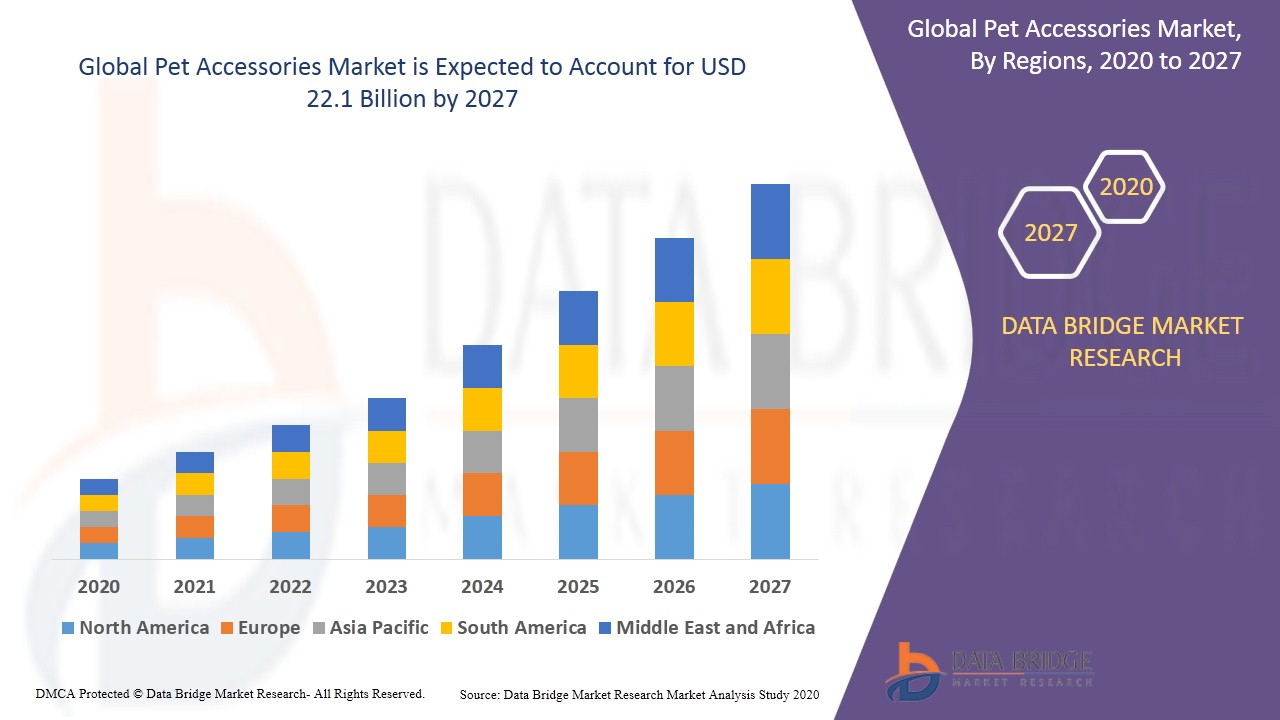 Some ways to evaluate local pet store owners and other competing pet business ideas include:
Visit local competitors: Identify direct competitors within your geographic area. Visit their shops, observe product assortment and pricing, and analyze their brand identities.
Get online: Study competing websites and social platforms for insights into product range, brand voice, marketing, and customers. Subscribe to email lists to learn promotion strategy.
Check e-commerce results: Google shopping results and Amazon provide a snapshot of major players. Search on relevant terms like "luxury dog collars" to surface competitors in your niche.
Look at traffic metrics: Analyze competitor sites for web design, product photography, copywriting, reviews, and traffic metrics with tools like SimilarWeb.
Competitive analysis identifies gaps, inspires differentiation opportunities, and informs how to best position against existing brands. It also supplies benchmarks for pricing, promotion cadence, photography spending, and more.
3. Costs to Start a Dog Accessory Business
When starting a dog accessory business, proper financial planning and cost analysis are crucial. Carefully considering expenses upfront and budgeting for ongoing costs will help set the venture up for sustainability and success.
Start-Up Costs
Startup costs are any expenses you encounter starting your pet business. Some common pet industry beginner costs include:
Registering the business: $500-$2,000 depending on the entity type.
Relevant business licenses: $50-$500
Developing a logo: $500-$5,000 depending on whether using a freelance designer versus an agency.
Product development: $3,000-$10,000 depending on complexity and materials.
Renting an office: $800-$1,500 per month.
Outfitting with furnishings: $5,000-$15,000
Hiring any initial staff: $2,000. Salaries range widely based on role experience.
Marketing activities: $5,000
In total, launching an accessible but competitive dog accessories line likely demands $25,000 to $75,000 in start-up capital. Financing via small business loans or crowdfunding may be necessary.
Ongoing Costs
Along with startup costs, there are ongoing fees to consider. Fees that continue through the life of a pet business include:
Workspace at $1,200 per month.
Monthly utility bills: $800 – $1,500.
Dedicated employees: $40,000-$60,000 in salary and benefits per person will drive recurring staffing costs.
Outside contractors: $4,000 per month.
Maintaining inventory: $10,000 per month.
Marketing: $3,500 per month
Monthly software subscription: $100 per month
Product liability insurance: $1,000-$3,000 per year.
Unexpected repairs: $2,000 annually.
Legal and professional services: $5,000 per year.
In summary, plan on $100,000 to $250,000 in annual operating expenses when budgeting to maintain and grow a thriving dog accessories business after launch. Careful financial planning and cash flow management are essential.
4. Form a Legal Business Entity
All pet grooming services require a legal business structure. The four main options are sole proprietorship, partnership, corporation, and limited liability company (LLC).
Sole Proprietorship
A sole proprietorship is the simplest and most affordable option at just $50 to $150 in registration fees. However, the owner is personally responsible for all business debts and liabilities. This poses substantial risk exposure for a product-based company.
Partnership
Forming a general partnership splits responsibility among partners, and costs only $800 to $850 in state fees. However similar unlimited personal liability exists for each partner. Decision-making and profit-sharing should be contractually outlined, or disagreements may dissolve the business.
Corporation
A corporation provides limited liability for shareholders, but formation costs are high at $750 to $1,100 including filing and attorney fees. Stricter governance requirements mean managing corporate bylaws and holding shareholder meetings. Double taxation of profits can result.
Limited Liability Company (LLC)
For a dog accessories brand, a limited liability company (LLC) offers the best of all worlds. Formation typically runs $500-$750 in state fees plus attorney charges. Owners gain protection from personal liability for debts or lawsuits associated with the business. No corporate formalities exist, allowing flexible management.
5. Register Your Business For Taxes
One of the crucial legal steps for any new business is obtaining an Employer Identification Number (EIN) from the IRS. This unique identifier is required to open business bank accounts, apply for licenses, and hire employees.
Applying for an EIN is free and can be done online via the IRS website.
The streamlined application only takes minutes to complete. You'll need to provide basic information about your LLC such as name, address, and ownership structure. The IRS will then immediately issue your EIN upon submitting the form.
With your EIN in hand, you can open business bank accounts to keep company finances separate from personal. This lends credibility with suppliers and vendors as well. If you plan to expand your dog accessories shop by hiring employees down the road, having an EIN already will make payroll and tax compliance seamless.
Registering for state and local sales tax permits is also essential for a retail business. Sales tax rates vary widely by location, so research requirements for where your shop will be located. The permitting process is handled by state revenue or taxation departments, often through a simple online application.
Costs for a standard sales tax permit range from $10-$50 depending on the state. Be sure to display the registration certificate prominently in your store once approved. You'll need to collect, report, and remit sales tax to the state on all taxable transactions.
Staying legally compliant by obtaining an EIN and sales tax permit right away will save hassle as your dog accessory business grows. Taking these proactive steps at the outset will help your budding company operate smoothly while avoiding any penalties or interest.
6. Setup Your Accounting
For any retail business, implementing solid accounting practices from day one is essential. Proper bookkeeping and financial management ensure legal compliance, provide key insights into company performance, and set up the venture for long-term success.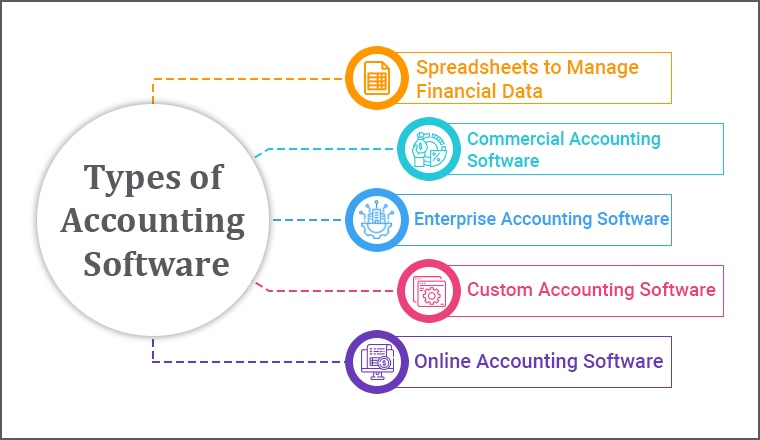 Some ways for pet businesses to implement accounting include:
Accounting Software
Investing in small business accounting software like QuickBooks allows efficient tracking of all transactions associated with the dog accessories company. Features like automated categorization of income and expenses, invoice creation, inventory management, and tax preparation make running the numbers effortless.
Hire an Accountant
Partnering with an accountant is advisable for hands-on expertise. A bookkeeper can handle tasks like monthly reconciliations, fixed asset depreciation, and payroll. Expect costs of $500 to $1,000 per month for basic bookkeeping needs.
Opening a Business Bank Account
Keeping business and personal finances completely separate is critical for any retail company. Revenue, inventory purchases, employee payroll, taxes, rent, and other operating expenses should flow through dedicated business accounts. This avoids commingling funds and simplifies reporting.
Applying for a Business Credit Card
Applying for a small business credit card when starting helps build a credit history and provides flexibility. Issuers weigh factors like personal credit scores, time in business, and annual revenue when approving credit lines. Limits may start around $1000 to $5000 but increase alongside business growth.
7. Obtain Licenses and Permits
Launching a dog accessory business brings excitement, but don't let eager entrepreneurship overshadow legal obligations. Work with the U.S. Small Business Administration to determine federal license needs. You can also use the SBA search tool for state and city permit requirements.
At the federal level, the U.S. Consumer Product Safety Commission (CPSC) oversees safety standards for pet products. While no premarket approval is needed, all accessories must comply with regulations outlined in the CPSC Pet Safety Act.
The FDA also regulates certain pet products, including foods, treats, dental devices, and medications. Reporting any adverse events or product defects is mandatory. Selling accessories and making medical claims without FDA approval is prohibited.
If producing food products like treats or supplements, registration with the state agriculture or feed control department is essential. This ensures proper labeling, safety protocols, and production standards are met.
Selling pet medicines or CBD products triggers licensing with the state pharmacy board. Import/export of any accessories requires certification from the U.S. Customs Bureau. Check also for industry-specific permits from agriculture or environmental agencies.
8. Get Business Insurance
Insuring your dog accessory business safeguards against scenarios that could otherwise devastate your company. The right policies provide a financial safety net in case of property damage, lawsuits, employee injuries, or other unexpected events.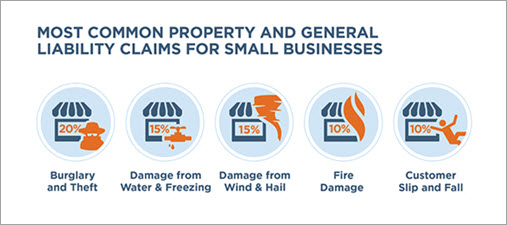 Without coverage, a minor mishap could shut down operations entirely. Imagine a pipe burst floods your store, destroying your current inventory. Or an employee accidentally ships a recalled product, triggering serious legal and PR consequences.
The costs to physically recover coupled with lost revenue in these situations could run tens of thousands of dollars crippling cash flow. The right insurance policies cover repairs, legal defense fees, settlements, and earnings losses.
Common policies for retailers include:
General liability – Covers legal costs and settlements from third-party bodily injury or property damage claims
Product liability – Protects against financial injury caused by a defective product
Property – Safeguards physical business premises and inventory against damage/theft
Business interruption – Replaces income lost from disruptions like natural disasters
Workers' compensation – Mandatory coverage for medical and lost wages from on-the-job employee injuries
Quotes are based on factors like location, size, sales volume, and claims history. Investing in tailored policies from reputable providers is well worth protecting your livelihood.
9. Create an Office Space
Securing office space provides a professional hub for daily operations, meetings, product storage, and more. The optimal location balances functionality, cost, culture fit, and growth capacity.
Home Office
A home office offers convenience and affordability, with a dedicated workspace for administration, product design, and customer service. However, storing inventory long-term would be difficult without ample garage space. In-person client meetings also lack a polished environment. A basic home office setup runs around $2,000 including furnishings and supplies.
Coworking Office
Coworking spaces like WeWork provide stylish, amenity-filled offices for solo entrepreneurs or small teams. The collaborative community fosters networking, and flexible month-to-month plans allow scaling up. However, a 3-person private office would cost $800 to $1,200 monthly. Storage space is limited too.
Retail Office
Leasing retail space enables showcasing products in-store while having office and inventory space out back. Good visibility and foot traffic drive sales. Rent and build-out for a modest 1,200 sq ft storefront average $3,000 to $4,000 monthly. Staffing and utility costs add up as well.
Commercial Office
For larger or more established dog accessories brands, a traditional office space in a commercial building brings room to grow. Full office build-outs with conference rooms, cubicles, reception, and more run $50 to $100 per square foot. A 5-year lease helps secure favorable terms but carries a bigger upfront investment of $100,000 or more.
10. Source Your Equipment
Launching a dog accessory line requires outfitting your workspace with the right tools for production. Strategic sourcing saves money while securing the necessary supplies.
Buy New
Buying brand-new equipment from retailers allows customizing your setup but carries higher upfront costs. Sewing machines, 3D printers, laser cutters, and embroidery machines range from $150 to $5,000 per unit. Opt for durable, industry-grade equipment that will withstand repeated use.
Buy Used
Purchasing used or refurbished equipment through resale platforms like Craigslist, Facebook Marketplace, and eBay scores major savings of around 50% to 75% off retail prices. Vintage sewing machines with metal bodies offer quality construction at low cost. Thoroughly inspect and test any used equipment before purchasing.
Renting
Renting production machinery enables accessing advanced tools like industrial laser cutters costing tens of thousands to buy. Online services like Maker Nexus offer nationwide rental starting around $100 per day. This provides flexibility for one-off jobs without huge capital outlay.
Leasing
Leasing equipment through programs from retailers like Jo-Ann Fabrics or big box stores carries a monthly fee but little upfront expenditure. Lease terms typically run 12-24 months. This option helps acquire a broad range of supplies for less than purchasing outright.
11. Establish Your Brand Assets
Building brand recognition is crucial for any new retail venture to stand out. Creating professional brand assets conveys quality and dedication from day one.
Get a Business Phone Line
Acquiring a unique business phone number lends legitimacy when contacting suppliers, partners, and customers. Services like RingCentral provide toll-free and local numbers, call routing, voicemail, and more starting at $30/month.
Design a Logo
A polished logo encapsulates the brand's personality. Consider text, abstract, mascot, or combination logos. A simple, scalable design is memorable and conveys professionalism. Graphic design sites like Looka create affordable logos tailored to your company.
Print Business Cards
Well-designed business cards, flyers, and signage establish credibility in person. Sites like Vistaprint offer fast and affordable printing on everything from postcards to banners. Carry business cards at trade shows, networking events, and client meetings to build connections. Store signage drives visibility.
Obtain a Domain Name
Securing a domain name matching your business name solidifies your brand online. Aim for a short, simple .com address without hyphens or odd spellings. Namecheap offers domains starting at around $9 per year.
Design a Website
Building a functional website establishes an online hub for customers to learn about products, purchase items, and engage with the brand. Those handy with web design can use DIY sites like Wix to create an e-commerce store. Or hire a web developer from marketplaces like Fiverr for a fully custom site.
12. Join Associations and Groups
Joining relevant local organizations and online communities provides invaluable connections in the pet industry. Surrounding yourself with fellow entrepreneurs accelerates learning and growth.
Local Associations
Seek out local pet retail associations that offer networking, education, and advocacy. For instance, the American Pet Products Association and Pet Industry Distributors Association host regional events and trade shows. Membership fees are generally under $500 annually. The American Pet Products Association is a particularly useful ally.
Local Meetups
Attending meetups and conventions fosters face-to-face relationships with potential mentors, partners, and customers. Sites like Meetup help locate pet-focused gatherings in your city. Budget $50-$200 to attend multi-day expos with booth space.
Facebook Groups
Active Facebook groups like U.S. Small Business Owners and Pet Dog Business Owners provide 24/7 access to thousands of like-minded entrepreneurs. Share your struggles and celebrate wins while absorbing years of collective wisdom. Facebook users offer untapped online pet business ideas.
13. How to Market a Dog Accessory Business
Implementing creative and consistent marketing is essential for any retail startup to drive brand awareness and sales. Leveraging both digital and traditional channels maximizes reach and impact.
Referral Rewards
Satisfied customers who organically rave about your products on social media or directly refer family and friends are invaluable brand advocates. Incentivize referrals by offering 10% off their next purchase for every new customer they bring your way.
Digital Marketing
Digital marketing opens cost-efficient opportunities to engage target audiences and track performance. Useful tactics include:
Search ads on Google to find relevant product searches
Facebook/Instagram ads to promote new product releases
TikTok ads to capture younger demographics
Email marketing to nurture leads and retain customers
Influencer campaigns partnering with pet influencers to showcase products
SEO optimization to improve website visibility in search engines
Social media content calendars to maximize engagement
Traditional Marketing
Traditional mediums like print, radio, and out-of-home advertising enable blanketing local areas with brand impressions. Consider:
Newspaper ads announcing a store grand opening or holiday sale
Pet magazine ads focused on specialty breeds or active lifestyles
Direct mail postcards sent to pet-friendly neighborhoods
Billboards or banners near dog parks, trails, and pet events
Sponsoring contests or segments on local radio stations
Partnering with groomers or trainers to distribute coupons
A diverse marketing mix allows testing what resonates best with your niche. Allocate spend across multiple channels while closely tracking conversions. Reinforce messages across both digital and traditional touchpoints.
14. Focus on the Customer
Providing exemplary customer service is crucial for any retail startup, especially in the competitive dog grooming and accessories space. How you support customers directly impacts referrals, reviews and repeat business. Some ways to increase focus in this profitable pet business niche include:
Cross-trained staff: Train staff to greet every customer warmly, listen attentively to needs, and educate politely on products.
Say, thank you: Offer handwritten thank-you notes, loyalty rewards, and surprise product samples for frequent shoppers.
Be open: Share inspiring stories of dogs helped by your products on social media and product packaging.
Own up: When mistakes happen, apologize sincerely and remedy the situation as quickly as possible.
Customize your approach: Providing personalized assistance and treating every shopper like family fosters brand loyalty.
By making customer happiness the top priority, pet product retailers turn one-time buyers into life-long brand advocates.