The t shirt business industry is booming, with an estimated compound annual growth rate of 25.8% from 2023 to 2030. With print-on-demand technology, aspiring entrepreneurs can now tap into this demand without large upfront investment or inventory risk.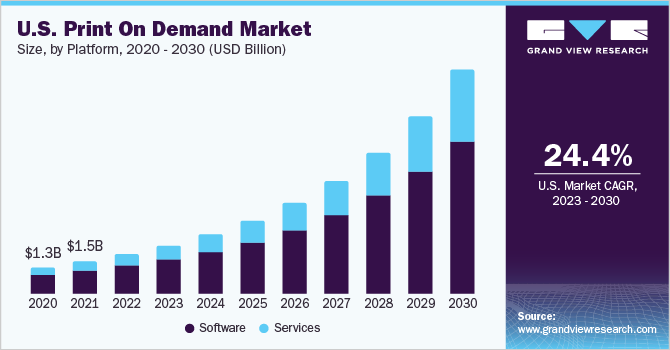 In this guide, we will talk about how to start a print-on-demand t-shirt business. Topics covered include market research, competitive analysis, how to stock your online store, registering an EIN, and more. Follow along to learn what it takes to open your own t-shirt business.
1. Conduct Print on Demand T-Shirt Market Research
Market research is an important aspect of selling t-shirts online or in person. To create a realistic business plan, you must understand print on demand services and how they work in the current business climate.
Market research comes in two forms, primary and secondary. Primary research is research you conduct yourself, while secondary research is information gleaned from third-party resources.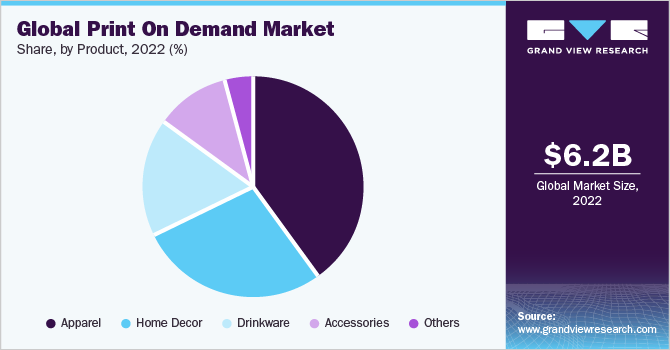 Some of the things to seek out during market research include:
Competitors: Red Bubble, Printful, Teespring, and Printify are leading print-on-demand companies.
Industry trends: Niche-focused t-shirt brands have found tremendous success. Fitness apparel is another lucrative niche. Pop culture themes are evergreen.
Market structure: While competition exists, the market remains massive and fragmented.
In summary, the print-on-demand t-shirt market provides low-barrier access to a booming industry.
2. Analyze the Competition
Understanding the competitive landscape is crucial when launching a print on demand shirt brand. Start by analyzing major online t-shirt retailers. Study their site design, product offerings, pricing, and marketing. This gives insight into what's working in the market.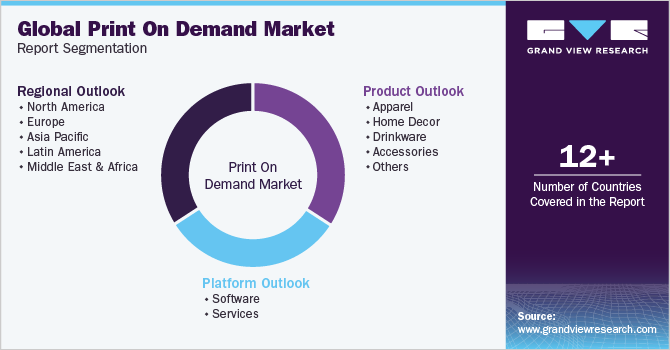 Some other ways to build a competitive analysis include:
Online search: Search for t-shirt brands in your chosen niche on Google and social media. Study their designs and brand positioning.
Evaluate online presence: Use tools like SimilarWeb.com to analyze their traffic sources and sales volumes. Examine their social media followings and engagement.
Get on social media: Join Facebook groups and subreddits related to your niche. Observe what brands members are discussing and engaging with.
Check hashtags: Monitor hashtags related to your niche on Instagram and TikTok. Pay attention to which t-shirt brands have a vocal following.
Visit stores: If brick-and-mortar competitors exist, visit their stores. Document their pricing, merchandising, and promotions. Talk to staff about best-selling designs.
Analyzing competitors from multiple angles provides invaluable insight into customer demand and pain points.
3. Costs to Start a Print-on-Demand T-Shirt Business
Starting a print-on-demand (POD) t-shirt business has relatively low start-up costs compared to traditional manufacturing. With drop shipping fulfillment, no inventory is required upfront. The main initial investments are in design software, website setup, and branding assets.
Let's take a look at the costs you'll encounter throughout the life of your t shirt business:
Start-up Costs
Startup costs are early costs you meet while starting your business. Some common startup costs for an online t shirt business include:
Design Software – $20-$60 per month for a subscription to design programs like Adobe Illustrator or Affinity Designer
Website – $300-500+ to design and develop, depending on features
Logo – $50
Custom packaging and labels: $100-300
Ads – $300-500 for initial Facebook/Instagram ads to test designs
In total, plan around $1000-2000 to start a print on demand t shirt business.
Ongoing Costs
Ongoing costs are the expenses that occur throughout the life of your online t shirt business. This includes things like:
Online Store Fees – 2% to 5% of sales plus platform subscription costs
Fulfillment & Shipping – 15% to 20% per item sold
Advertising – $1000 per month for Facebook, Instagram, and Google Ads
New Designs – $200-500 monthly for a designer on contract
Email Services – $10-50 per month depending on features and list size
Bookkeeping – $200-500 per month
Be prepared for $1,500 to $3,000 in monthly ongoing operating expenses.
4. Form a Legal Business Entity
To legally operate a print on demand service or online t shirt store, you must form a business entity. There are four main entities to form, including:
Sole Proprietorship
Simplest structure with no formal registration needed. The owner has complete control and keeps all profits. However, the owner has unlimited personal liability for debts and lawsuits. Income is taxed at the owner's rate. Sole proprietorships cannot take on investors or employees. Best suited for one-person POD operations starting.
Partnership
Two or more owners share control, profits, and liability. A partnership agreement outlines the ownership split and responsibilities. Partners pay taxes on their share of income. While easier to raise funds from multiple owners, personal assets are still at risk. Partnerships can grow larger than sole proprietorships, but LLCs offer greater protection.
Limited Liability Corporation (LLC)
LLCs mix pass-through taxation with the liability protections of a corporation. Owners aren't personally responsible for company debts and lawsuits. Only owner assets invested in the business are at risk. LLCs can attract investors, issue stock options, and hire employees while avoiding double taxation. Operational flexibility plus liability and tax advantages make LLCs ideal for growing POD brands.
Corporation
The most complex and expensive entity to form and maintain. Corporations are separate legal entities from owners. Owners (shareholders) are not personally liable for corporate debts and litigation. Corporations can sell stock and have an unlimited lifespan. Unless pursuing outside investment, an LLC provides protections without the complexity of a POD business.
5. Register Your Business For Taxes
An Employer Identification Number (EIN) is a unique nine-digit number assigned by the IRS to business entities operating in the United States. An EIN serves a similar purpose to an individual's social security number, allowing a business to:
Open bank accounts
Apply for licenses
File taxes
Pay employees
Obtaining an EIN is required to form an official business structure like an LLC or corporation. It's also required if your t shirt business will have employees, operate as a partnership, or file business tax returns. Sole proprietors can use their SSNs instead, but an EIN adds legitimacy and separates business finances.
The IRS makes it simple to get an EIN instantly online. Follow these steps:
Go to IRS.gov and search "Apply for an EIN" to find the application.
Choose the type of business entity you have or plan to form.
Complete the short online application with your business name, address, and reason for applying. No documentation is required.
Once submitted, your EIN will be provided immediately. Print and save this letter for your records.
In addition to an EIN, most states require separate business licenses and sales tax permits. Check with your Secretary of State website on registering your business entity and with your State Department of Revenue to get sales tax obligations set up properly. This ensures full legal compliance.
6. Setup Your Accounting
Proper accounting is crucial for any business, including t shirt businesses. Accounting streamlines incoming and outgoing money and helps maintain accountability.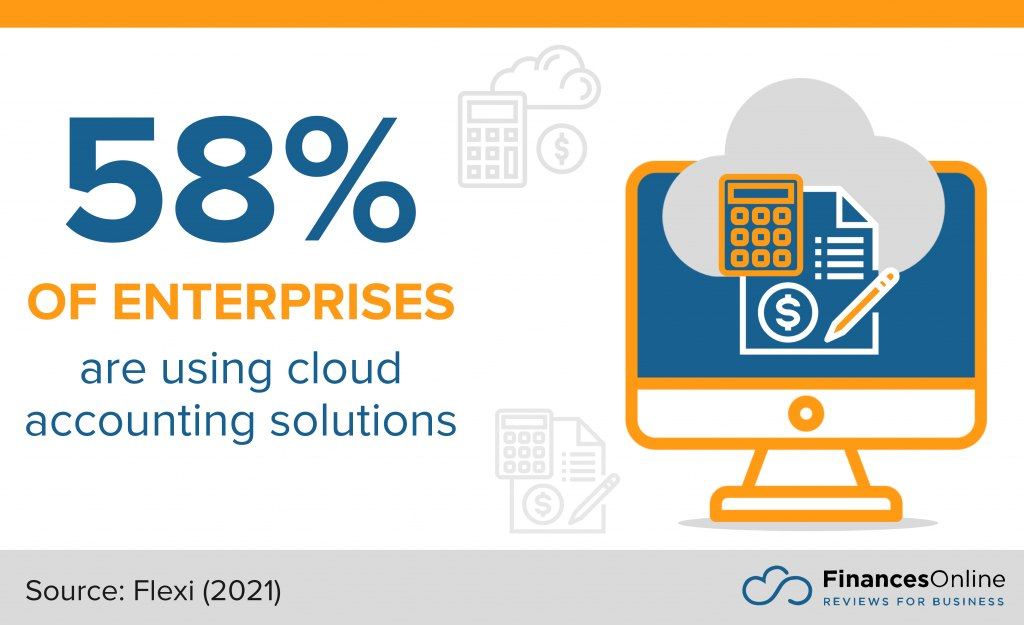 Accounting Software
Using accounting software like QuickBooks streamlines the process. QuickBooks integrates with bank accounts, invoices, and sales platforms. This automation provides real-time visibility into revenue, expenses, profit margins, and taxes owed.
Hire an Accountant
Hiring an accountant, even part-time, can provide invaluable expertise. They handle bookkeeping, ensuring your accounts are reconciled and financial statements are accurate. Come tax season, your accountant will maximize write-offs and provide audit support if ever needed. Expect to invest around $200-$500 monthly for their services.
When starting, having your accountant prepare year-end filings is essential. They'll compile business deductions like advertising costs, design services, equipment, franchise taxes, website fees, etc. If audited, your accountant's organization and documentation will satisfy IRS scrutiny.
Open a Business Bank Account
Keeping business and personal finances completely separate is key. Have a dedicated business checking account and credit card solely for POD expenses. Never co-mingle funds. This avoids bookkeeping headaches and red flags if audited.
Apply for a Business Credit Card
Applying for a business credit card provides benefits over personal cards. Business cards don't impact your credit score and have higher limits to support growth. Provide your EIN, business financials, and projections when applying.
7. Obtain Licenses and Permits
Operating a POD t-shirt business requires proper licensing to remain compliant. Certain permits and registrations are mandated, while others support credibility with customers. Check with the U.S. Small Business Administration for federal requirements. The SBA offers a search tool for local permits.
Most states require businesses to register for a tax ID number or certificate of authority. This formally registers your business with the state. Failure to obtain a business license can lead to penalties. Search "[State] business license requirements" to begin the registration process.
For making retail sales, a seller's permit or sales tax license is crucial. This permit allows you to collect sales tax from customers and remit it to the state. Every state has different sales tax filing processes. Consult your state revenue department to apply.
If your ecommerce store has a unique name or logo, consider registering it with the US Patent and Trademark Office (USPTO). A federal trademark provides legal ownership of your brand identity. It also prevents competitors from using your business name and logos. Expect legal fees of $225 to $250 for a trademark application.
If operating under a "doing business as" name that differs from your legal entity name, most states require fictitious name registration. This "DBA" filing publishes your alternative business name. Search "[State] DBA" to begin the registration process, which typically costs $10 to $50.
8. Get Business Insurance
Having adequate insurance provides critical protection if the unforeseen occurs. It safeguards your company's financial health and ability to operate.
Without coverage, lawsuits, property damage, or inventory loss could sink your POD business entirely. For example, a supplier could sue for copyright infringement if your designer unknowingly uses a trademarked image.
The right insurance depends on your business model and operations. Common options include:
General liability – Covers injury, property damage, and legal claims.
Product liability – Protects against damage from your products.
Business property – Replaces stolen, lost, or damaged inventory and equipment.
Professional liability – Defends against malpractice and mistakes.
Business interruption – Replaces income lost from disruptions.
Shopping for coverage may seem complex, but brokers simplify the process. They survey your operations and tailor a policy with appropriate limits. Expect to pay around $500 to $1500 annually depending on your needs.
To get insured:
Document your business operations, inventory, suppliers, and sales.
Research brokers and get quotes from 2-3 providers.
Select a policy and complete the application.
Pay premiums when billed to maintain coverage.
Visit The Hartford to get business insurance quotes online instantly. With the right policies, your POD tee brand is protected as you scale.
9. Create an Office Space
Having a dedicated office provides legitimacy and professionalism when starting a POD tee brand. It also gives you room to handle logistics as your company scales.
Home Office
A spare room or finished basement works when just starting. Expect costs of $100 to 300 for a desk, chair, computer, printing, utilities, and supplies. The convenience factor is ideal for low overhead but can present distractions.
Coworking Space
Shared offices like WeWork provide amenities and community at an affordable rate. For $200 to 500 per month, you get furnishings, WiFi, printing, conference rooms, and networking. The flexibility to scale up office space makes coworking enticing for growing POD brands.
Commercial Office
Leasing dedicated office space provides the most professional setting but the highest costs. Expect to invest $1,000 to 3,000 per month for office suites based on location and size. Commercial offices work once your POD business expands to multiple employees.
Retail Store
Some shirt business brands open small local stores displaying their designs and products. While adding credibility, retail space leases average $1,500-5000 monthly. Ensure your sales volume supports the costs before a physical storefront.
10. Source Your Equipment
The minimal equipment needed makes launching a print on demand t shirt brand highly accessible. With online design tools and fulfillment, start-up costs stay low.
Buying New
A computer and design software are the primary investments. Expect costs of $800 and up for a capable Mac or PC workstation. Adobe Creative Cloud runs $20 to 60 monthly for essential tools like Illustrator and Photoshop. Shop Newegg or Apple for deals.
Buying Used
Save substantially on hardware by buying used computers locally via Craigslist and Facebook Marketplace. Aim for an iMac or PC no more than 2 to 3 years old under $500. Use a site like Swappa.com to find discounted older iPads for design work.
Renting
Rent-to-own stores like Aaron's allow spreading computer costs over 12 to 24 months. Expect to pay 1.5-3X the retail price overall, making buying used often more cost-effective. Co-working spaces rent workspace monthly with amenities included.
Leasing
Some design programs like Adobe CC offer annual discounted subscriptions when paid upfront. This can save 10% to 15% on software over monthly plans. Only lease specialized equipment not easily sourced and used.
11. Establish Your Brand Assets
Creating a strong brand identity is crucial for standing out in the crowded POD apparel space. Thoughtfully developed assets convey professionalism and help attract loyal customers.
Getting a Business Phone Number
A dedicated business phone number adds legitimacy, even if relying on an online storefront. VoIP providers like RingCentral make it affordable to establish a professional presence. Expect costs starting around $30 per month for a local or toll-free number with call routing features.
Creating a Logo and Brand Assets
A logo encapsulates your brand identity and appears on your products, website, and marketing materials. Logo makers like Looka provide high-quality designs instantly. Just as you create your own t shirt designs, Looka lets you create your own logo design.
Business Cards and Signage
Business cards enable networking and serve as marketing tools. Signage and branded apparel establish your presence. Sites like Vistaprint offer affordable, high-quality printing with quick turnarounds.
Purchasing a Domain Name
Get your t shirt business online. Choosing a domain like YourBrandTees [dot] com makes your site instantly identifiable. Aim for short, memorable domains containing your brand name. Domain registrars like Namecheap provide domains for under $20 annually.
Building a Website
An online storefront lets customers browse products and complete purchases. Website builders like Wix make launching easy with templates and e-commerce functionality. Expect costs of $10-50 monthly. For a completely custom site, designers on Fiverr can build and optimize storefronts, typically charging $500 to 2000.
12. Join Associations and Groups
Joining relevant local organizations provides invaluable connections and insights as a new POD apparel entrepreneur. Surrounding yourself with others in your community in the industry accelerates success.
Local Associations
Industry trade groups like the Screen Printing Association offer workshops, networking events, and support. Expect reasonable annual dues of $50 to $200 to access this wealth of resources.
Local Meetups
Attend startup meetups and small business events using sites like Meetup to connect with fellow entrepreneurs. Listen to their lessons learned and business-building tips.
Facebook Groups
Join Facebook communities like Print on Demand Business Community to crowdsource advice anytime. Participate by answering others' questions and providing helpful resources. This establishes you as an expert.
13. How to Market a Print-on-Demand T-Shirt Business
Implementing an effective marketing strategy is essential to gain visibility and attract sales as a new POD apparel brand. With the right promotion, your unique designs and story can reach customers.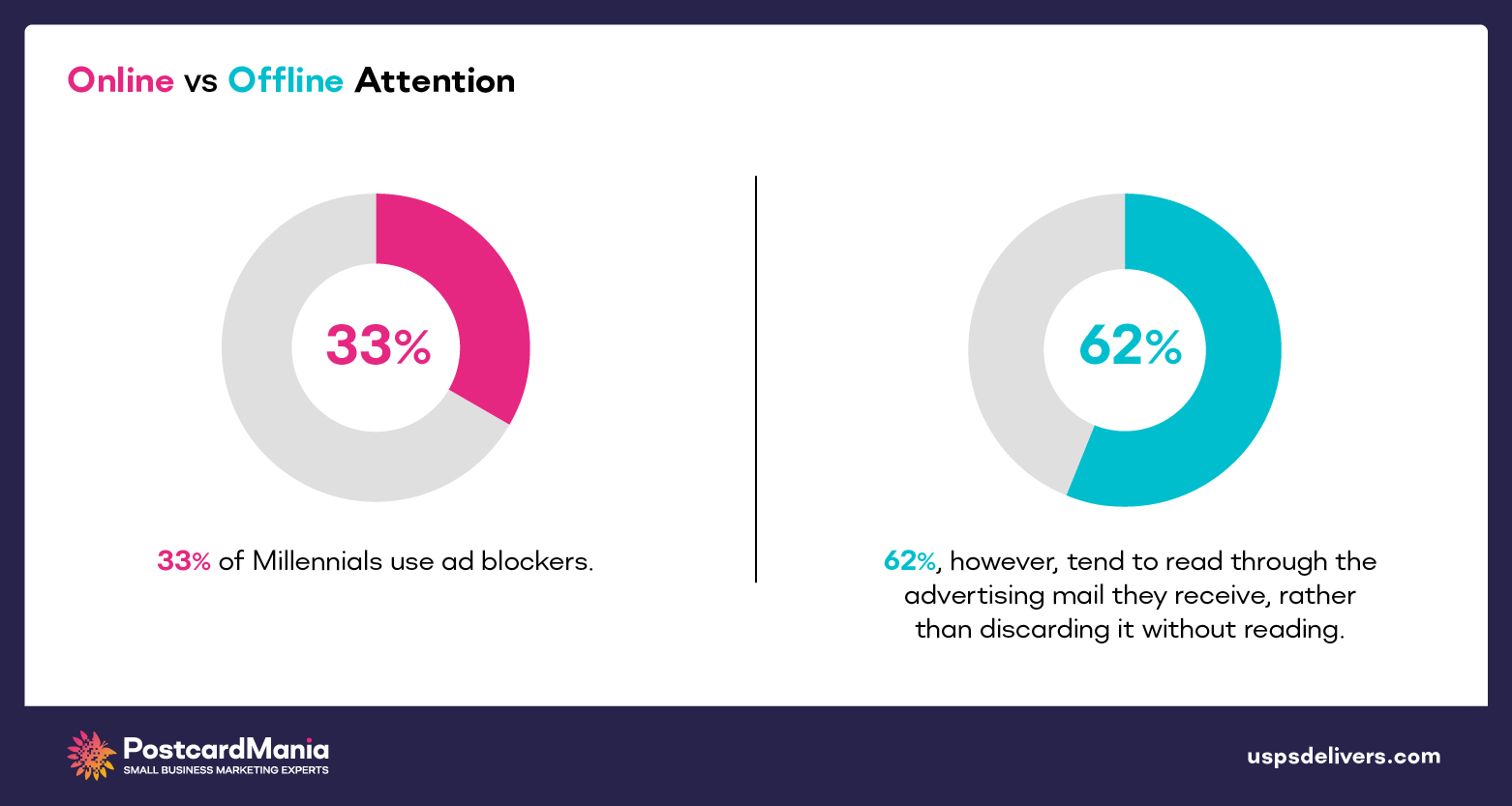 Friends, Family, and Existing Network
Start by engaging your network and existing customers. Satisfied buyers who organically rave about your comfortable tee shirts or clever slogans to their family and friends provide invaluable word-of-mouth referrals. Consider thank you notes with special offers to incentivize referrals.
Digital Marketing
Digital marketing enables targeted, measurable promotion:
Google Ads – Drive traffic to your online store by bidding on relevant keywords like "yoga shirts" and appearing in searches. Expect to invest at least $100 per month to collect data and identify profitable keywords.
Facebook/Instagram Ads – Target interests like "dog lovers" and demographics using these platforms. For $5 to $10 per day, you can get your designs in front of engaged communities.
Email Marketing – Collect emails to build an audience to promote new product releases and sales via Mailchimp. Offer discounts for signups.
YouTube – Upload engaging video content like design tutorials to build subscribers and traffic.
SEO – Research keywords buyers use to find tee shirts in your niche. Optimize site content to rank high in Google.
Traditional Marketing
Traditional approaches still provide value:
Local Newspaper Ads – Placing ads touting custom apparel in regional papers targets local customers.
Billboards – Highly visible displays on busy roads display your brand to the masses. Costs around $750-2,000 per month based on impressions.
Trade Show Booths – Renting space at niche conventions like pet expos provides valuable face-to-face engagement.
With the right mix of digital marketing and select traditional tactics, POD brands can expand their reach cost-effectively. Track analytics to double down on what works.
14. Focus on the Customer
Providing exceptional customer service must be a priority when you sell t shirts online. How you treat customers determines repeat business and referrals. Some ways to increase customer focus for a print on demand service include:
Respond quickly to pre-sale questions about sizing, fabric, and designs. This provides helpful guidance during their buying journey.
Confirm orders via email with shipping estimates and easy returns information. Set proper expectations while making the process effortless.
Follow up post-purchase to ensure complete satisfaction. If they report issues like ill-fitting custom t shirts or print defects, offer replacements or refunds to retain loyalty.
Request reviews and testimonials from happy buyers. Positive word-of-mouth is powerful. Displeased customers should also get emails seeking feedback on improvement.
Surprise repeat shoppers with discounts or freebies as a token of appreciation. Customer retention is cheaper than acquisition.
Providing VIP treatment and truly valuing each customer, not just their sales potential, breeds advocacy.
By mastering the customer experience from initial outreach through post-purchase support, your print on demand t shirt brand benefits from reputation and referrals. The extra effort drives growth.