The global film production market has an estimated value of $94.45 billion USD. Although the industry has changed substantially following the COVID-19 pandemic, it continues to grow despite the rise in online streaming.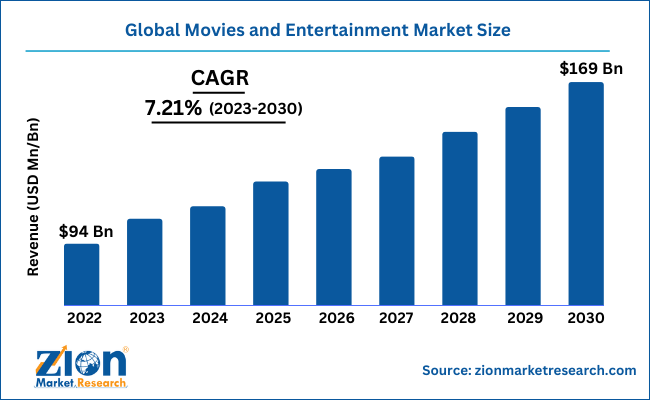 With a compound annual growth rate (CAGR) of 7.21% between 2023 and 2030, the global market will see an estimated rise of $169.62 billion. It's not a bad time to get involved.
Thinking about making films? This guide is for you. Throughout this informative blog, we'll take a closer look at market research, competitive analysis, marketing, branding, customer outreach, and more. If you want to learn how to start a film production company, read on.
1. Conduct Video Production Company Market Research
Market research gives you an inside glance at your local and national marketplace. As a film production business, the main focus of your research should be tailored to:
Target audience
Popular film genres
Potential new scripts out for development
The average cost of services in your industry
Types of services offered by local film production companies
Local and national market saturation
Cinema vs. streaming avenues for film release
There are two ways to collect market research, primary and secondary research.
Primary Research
Primary research is research you collect yourself. This is first-person information based on phone calls, internet polls, and visits to experts in your field. Some examples of primary market research for starting a production company or film production company include:
Chatting with local cinemas to see what's popular
Polling locals on what they want to see on screen
Talking to other production companies to see what types of films they produce
Primary research is important because it gives a realistic idea of the local market.
Secondary Research
Secondary research is data pre-collected from third-party sources. This includes data collected by government statistic websites and film critics.
You can also look at competitor social media and websites, and look to industry leaders for relevant film statistics. Most production companies include service offerings on their website.
Choosing the Right Services for Your Film Production Company
Film production companies produce films, but what exactly does that encompass? A film production company may offer a variety of various production services, including:
Photo shoots
Television commercials
Feature-length films
Planning and budgeting
Local scouting
Logistics
Location scouting
It's important to focus on services that will be lucrative to your area, film genre, and business model.
2. Analyze the Competition
Competitors offer a lot of insight into the local and international marketplace. They provide a glimpse into:
Popular films: What are other companies producing in terms of film genre, length, and format
Services offered: What are the most popular services offered by production companies
Price points: How much do production companies charge for services rendered
Market saturation: How many production companies are in your area
Competitive analysis also gives you an idea about your target customers and their reaction to other production companies.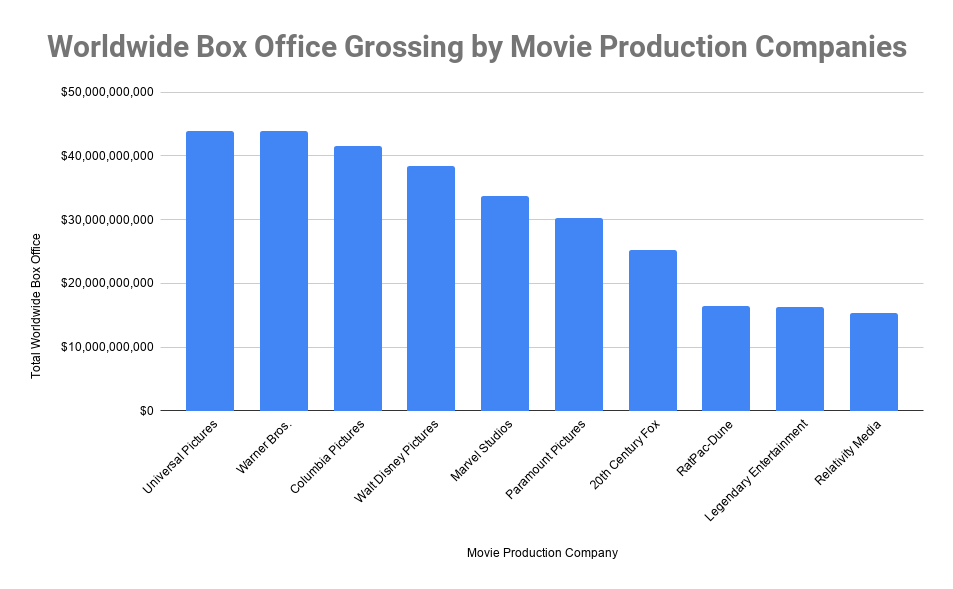 Some of the ways to collect competitive analysis data include:
Visiting other production companies in person
Polling potential clients about past production company experiences
Following production company competitor's social media
Competitive analysis is part of a solid business plan. It lets you see where you stand against the competition, but also how to rise above and stand apart from them.
As a film production company, you may choose to service locally, nationwide, or even internationally. Here are a few of the top dogs in the U.S. film production company sphere:
Warner Bros. is a giant in the film production industry. The company offers services in motion pictures, home entertainment, television, DC Comics, consumer products, animation, live theatre, and studio operations.
Universal Studios is part of the NBC Universe, owned by Comcast. It's recognized as one of the largest most successful six film studios in the United States. Universal was founded in 1912 and is a member of the Motion Picture Association of America.
Twentieth Century Studios is owned by Walk Disney Studios. The company has a main headquarters at Fox Studio Lot in Los Angeles. Twentieth Century Studios was founded in 1915 and has over 2300 employees.
3. Understand the Costs of Starting a Film Production Company
Starting a film production company means spending a little capital to get started. There are many costs associated with the whole production accountant startup process, including employees, a space for operations, materials and equipment, and more. Here's a look at some of the costs you'll encounter as you start your own film production company..
What Does It Cost to Start a Film Production Company?
A film production company can cost anywhere from $10,000 to $25,000 and up to start. The price depends on things like number of employees, services offiered, office space, and more. Some of the early costs you'll encounter include:
Administrative supplies
Legal costs
Permits and licensure
Commercial office space
Website and maintenance
Hiring and training staff
Insurance
The age old adage, "You need to spend money to make money" is true. Let's take a closer look at where money goes when you start a film production company.
Equipment/Materials
Producing films takes a collection of very specific equipment. The services you offer dictate the equipment and tools needed. Some common video production equipment includes:
Video camera: $2,000 to $80,000 (The industry standard for big box office studios is the ALEXA series video cameras. An ALEXA 35 production set runs roughly $77,000. You can purchase a smaller, less expensive model as you start and expand as your business grows).
Lenses: $3,00 to $5,000 per lens
Tripod: $80 to $600 depending on brand and size
Lighting: $100 to $600 per light depending on style and size
Boom microphone: $50 to $1,000 (the more extensive the boom mic setup, the higher the cost)
Shotgun microphone: $50 to $800 (same as above)
Audio cables: $50 to $100
Along with these common film production products, you'll want to invest in administrative supplies, furniture, and marketing materials for film festivals.
Cost of Leasing a Location
Film production companies require a place to carry out administrative duties, as well as a studio. Some film production companies film at various locations, including outdoors. Other film studios build sets on expansive film production lots.
Renting a film location can run anywhere from $1,000 to $4,000 a day. Renting a commercial space to operate as a business usually charges by the square foot at an annual or monthly rate. For example you might rent a 1,000 square foot space for $25 per square foot at $25,000 per year.
Business Formation
To form a business in the United States, all film producers must register with the Small Business Administration. To register a production company name and obtain permits, you can expect to spend between $300 and $800.
Business Insurance
Business insurance is essential to protect you, your employees, and your property. The two main types of business insurance required by a production company are general liability insurance and commercial property insurance.
Insurance protects in the event of damage to your property by fire, theft, or vandalism. It also protects you against liability claims if your service or product damages another person or their property.
Utilities
Utilities are a natural cost for any business. A film production company can expect to pay more than the average business for electricity. Most businesses will spend about 4% of their budget on utilities including:
Heat
Water
Electricity
Internet
Phone
Utility costs may vary based on location and usage.
What Are the Ongoing Costs of a Film Production Company?
Startup fees aren't the only costs you'll encounter as a film production company. There are ongoing costs as you navigate the film industry. Ongoing costs include any money you spend ongoing throughout the life of your business. Some common ongoing film and small production company costs include:
On-location filming rentals
Office space lease/rent
Insurance
Legal fees
Website maintenance
Staff wages
Marketing
Administrative supplies
Other ongoing costs include video equipment repairs, merchandise replenishment, and staff training.
4. Form a Legal Entity
To run a film production company in the United States, you must form a legal business entity. There are different legal entity types to choose from, including an LLC (Limited Liability Company), Sole Proprietorship, Partnership, and Corporation.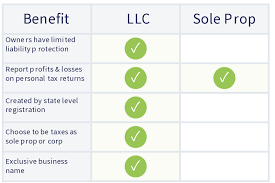 Limited Liability Company (LLC)
An LLC is the most common type of business entity for a small or new business. It includes the most control over your business while maintaining distance between personal and professional assets. If your film production company finds itself at the center of a lawsuit, for example, your LLC entity protects your personal finances from being targeted.
Sole Proprietorship
A sole proprietorship is a business entity designed for a single business owner. A married couple with joint ownership of a business may also operate a sole proprietorship. This entity offers primary control over your business, but no protection for personal assets. If your film company files for bankruptcy, a sole proprietorship leaves your personal finances at risk.
Partnerships
A partnership allows multiple people to own a business together. This is a popular choice for a family-run business. Unfortunately, like a sole proprietorship, a partnership doesn't protect your personal assets if the business is under financial duress.
Corporation
Corporations are the most extensive business entity. Registering a corporation is a long process with a substantial amount of paperwork. A corporation protects your personal assets and protects your control over your small business. Corporations are extremely expensive entities to register. They're not often used by small businesses.
5. Register Your Business for Taxes
Once your entity is registered, it's time to register an employee identification number (EIN). An EIN is sometimes called a federal tax ID, because it's required to file business taxes. With an EIN, your business can:
File taxes
Open a business bank account
Apply for a business credit card
Pay employees
Change benefits and payments for non-U.S. resident employees
Your film production company can obtain an EIN through the U.S. Small Business Administration.
6. Setup Accounting for Success
To operate any successful film production company, you need to invest in some accounting services. Accounting comes in many forms, including professional accounting, software, and more. Here's a look at some of the most common accounting services to consider:
Accounting Software
Accounting software takes a lot of work out of managing your business finances. One of the biggest benefits of accounting software is automation. Automation provides templates and automatic processes for things like:
Tax preparation
Invoicing
Year-end reports
One of the best accounting software products on the market is QuickBooks.
Quickbooks offers various accounting software packages at prices for every business budget. Choose from add-on services, and take advantage of general accounting services such as tracking income and expenses, multi-currency support, mileage tracking, and more.
Find an Accountant
Accounting software goes a long way but it doesn't do everything an accountant can do. During tax season, a certified accountant is necessary to organize finances and navigate business tax laws. Accountants are trained in all the red tape and regulations you might miss while filing.
A certified accountant can charge up to $400 an hour. While the price is steep, the services are worth the cost, at least a few times a year to stay organized and on track.
Get a Business Bank Account
A business bank account is recommended by the IRS. Using two accounts helps separate personal and professional spending. This keeps you organized, holds you accountable, and makes it harder for accidental fraud to occur.
Using a business bank account also makes you look like more of an authority in your field. When paying staff or receiving funds from clients, a business account appears more professional.
Apply for a Business Credit Card
Along with your business bank account, a business credit card comes with a variety of benefits. Low-interest rates, longer warranties, and additional travel and loyalty rewards are among some of the advantages.
7. Obtain Business Licenses and Permits
Business licenses are necessary for many types of companies in the United States. Any business that broadcasts by way of television, radio, satellite, or cable must apply through the Federal Communications Commission.
You can also check for local permits or licensure requirements through the SBA website. Simply search by city and ZIP code.
8. Get Business Insurance
Running a film production company requires insurance. Insurance protects you, your employees, and your assets in the event of damage, theft, or liability issues. There are two main types of insurance products to invest in as a film production company, general liability and commercial property insurance.
General Liability Insurance
General liability insurance protects your business against financial repercussions incurred due to liability issues. You can expect to spend $400 to $1,600 a year for $1 million in coverage. This product protects you if an individual is injured or property is damaged due to your services.
If an actor is injured during a scene, for example, your general liability insurance helps pay for medical or legal fees.
Commercial Property Insurance
Commercial property insurance varies in price depending on the size and location of the space. You can expect to pay somewhere in the realm of $1,000 to $3,000 for $1 million in protection.
If there is a fire at your film studio, and equipment is damaged, commercial property insurance helps reimburse you for your loss. If you're renting a property, the owner may already have commercial property insurance in place.
9. Create an Office Space
Most of your work as a film production company happens on set or in the cutting room. There are also administrative tasks to take care of. An office space is required for administrative duties, as well as formal meetings with staff and management.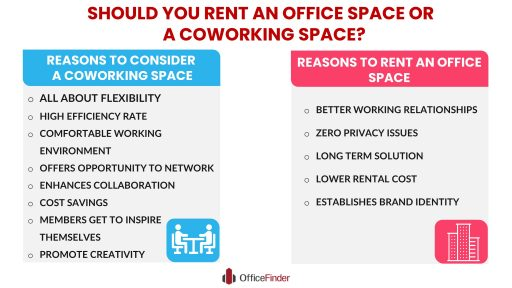 Here are some options for a film production company office space.
Home Office
A home office is a simple option for a small film production company just getting started. The IRS offers tax incentives in the form of deductions up to $1,500 for businesses with a home office.
You can either deduct at a rate of $5 per square foot or deduct based on individual costs (repairs, internet, mortgage payments, etc.)
CoWorking Office
A coworking office space is an excellent option for a newcomer in the film production industry. These offices are similar to vacation timeshares. You use the office space during your scheduled time period, and the same space is used by others when you're out of the office.
WeWork is the best coworking office space provider in the industry. They offer competitive price packages, and several options for office types, including:
Private
Semi-private
Shared
Coworking spaces are beneficial because they don't require any long-term leases.
Commercial Office
Finally, for a film production company with a solid business plan and sound budget, a commercial space might be a viable option. Small newcomers to the industry may find a commercial space out of the budget as they can be expensive.
10. Source Your Equipment
Finding the right equipment is a big part of creating a successful film production company. There are two ways to source equipment, buy it new or used.
Buy New
New film production equipment is attractive. It comes shiny and clean with warranties intact and a guarantee of longevity and minimal maintenance. On the other hand, buying new equipment also means a higher price.
Professional film equipment, including cameras, tripods, lenses, lighting, and more are all available through retailers like B&H Photo Video Audio. You can buy office supplies and equipment through Webstaurant Store.
Buy Used
Used film production equipment comes with a reduced price, but a higher need for maintenance. You can find some good deals if you're willing to do the leg work. Some places to begin your second-hand search include Facebook Marketplace and Craigslist.
11. Establish Your Brand
Branding your film production company makes you unique in your field. This is how potential clients find you, determine who you are and what you stand for, and decide if you're a good fit for their feature film project.
There are many ways to brand yourself in the industry, including the following.
Get a Business Phone Number
Part of running an authentic and professional business is distinguishing your personal life from your professional life.A business phone number keeps contacts organized and ensures clients know your business is the real deal.
You can add a business line through big box brands like T-Mobile or AT&T. You can also add a digital line with Google Voice for just $10 a month.
Create a Logo
Logos provide a visual symbol of your company. Your logos should be impactful, memorable, and relevant to your industry and service.
One of the best places to start the search for a logo is Looka. Looka takes the work out of logo making. The platform uses AI to create unique custom logos based on your preferences. Choose from font, colors, images, and themes and Looka will make a logo that fits your choices.
Create Business Cards and Signage
Business cards are a tangible way to market yourself. People feel, see, and read your business card. A business card can include multiple methods of contact and pertinent information about your brand. Some of the most common elements to include on your business card are:
Address
Business name
Contact details
Social media tags
Website URL
QR code
A good one-stop shop for signage and business cards is Vistaprint. Like Looka, Vistaprint takes your preferences and turns them into beautiful business tools. In this case, your font, color, and design preferences are used to create business cards, signs, and merchandise.
Purchase a Domain Name
Your domain name should tell visitors who you are or what you do. Most film production company domain names are the company name at .com. There are many places to purchase a domain name. Namecheap.com has low-priced domain names at $6 per year.
Build a Website
Build a website that gives customers full access to all pages. Navigation, accessibility, and loading times matter in website design. If you're not savvy with technology and coding, you can hire someone to help. Fiverr is a great option for affordable freelancer services. You can also build a website with a template with Wix.
12. Join Associations and Groups
Associations are a great way to connect with other film industry professionals. You can join local, national, or international groups depending on the type of networking you want to do.
Some of the associations to check out as a film production company are the Motion Picture Association, Producer's Guild of America, and Alliance of Motion Pictures and Television Producers.
Local Associations
Local organizations and associations open doors to nearby events and connections. Sometimes connecting with local groups within your industry, but not direct competitors is beneficial. For example, staging companies, scriptwriters, acting organizations, and other fields are indirectly associated with film production.
Local Meetups
Conferences, trade shows, and other local meetups offer opportunities to meet, network, and market your brand. Meetup is a great platform to find local events. Simply input your city, zip code, and event type to find something nearby. If you can't find anything nearby, you can create your own meetup.
Facebook Groups
Facebook groups are a free business resource. Find local, national, or international groups catering to film production and the film industry at large. Some of the top Facebook groups associated with film production include:
Creating your own Facebook Group takes minutes and costs nothing. If you can't find one you like, make a new one.
13. Focus on Marketing
All businesses rely on marketing to get the word out and carve out a space in the industry. Marketing tells potential clients who you are and why you're the best choice for a film production company. There are many ways to market your own production company, including:
Ask Friends, Family, and Coworkers
Friends and family have a lot of power over the success of a new business. Word-of-mouth marketing is still a strong advertising tool. Many consumers trust word-of-mouth marketing above other forms of advertising
Some ways your friends and family can help market your new film production company include:
Sharing your posts on social media
Telling other friends about your business
Handing out business cards and flyers
Include your loved ones in your initial marketing strategies. This is a cost-efficient and overall effective way to market a new film production company.
Digital Marketing Ideas
The world is online, or so it seems. Digital marketing ensures your brand is recognizable online. Digital marketing is fast and has a wide reach. The world is at your fingertips if you know how to advertise effectively online.
Some of the ways to market your brand digitally include:
Email newsletters
Blog content
Social media posts
Google ads
Facebook ads
Custom landing page
Cater digital marketing to your target customer base. Think about the average age and interests of potential clients and where they're likely to see your advertisements. For example, many Gen Z'ers spend more time on TikTok than Facebook. This makes TikTok the better place to market your brand if Gen Z is your target.
Traditional Marketing Ideas
Traditional marketing is any non-digital, tangible marketing method. Television, radio, newspaper, benches, billboards, and bus ads are all types of traditional marketing.
It's useful to mix digital and traditional marketing methods together. QR codes on postcard mailers, for example, ensure you're covered physically and online..
14. Focus on the Customer
Film production clients turn to you for guidance, technical support, editing, and more. The product they trust you with is creative and personal. It's important to show customers they matter by turning the focus to them.
Some ways to ensure your customers understand their value to your company include:
Exclusive offers
Customized services
Online engagement
Invitations to local events
Customer focus helps a lot with building your brand and developing brand loyalty.
Final Thoughts on Starting Your Own Film Production Company
Throughout this guide, we talked about how to start a film production company. Some of the topics we covered include marketing, market research, competitive analysis, equipment sourcing, and the value of industry groups and associations.
Hopefully, this guide offers value and insight as you begin your own video content production company.