Book publishing was traditionally a physical print experience. Modern publishers rely on digital products to bolster sales and reach a broader target consumer audience. Most book sales still come from printed manuscripts. This offers lots to think about if you want to start your own publishing company.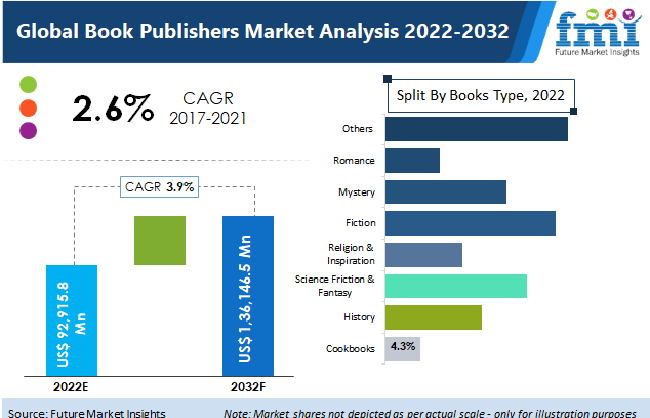 The global book publishing industry will see $45.6 billion in growth from 2023 to 2033 with a compound annual growth rate (CAGR) of 3.9%. While digital publishing is on the rise, traditional manuscript publishing is still the most profitable.
Through this guide, we'll talk about how to start a publishing company, including market research, product options, registering your EIN, and more.
1. Conduct Publishing Company Market Research
Market research is one of the first steps in creating a solid business structure. For a new publishing company, you'll want to know how saturated the market is, popular books among your target audience, and whether digital or print is right for your brand.
There are two types of market research, primary and secondary. Primary research involves first-person data gathering such as:
Checking other publishing company websites for best practices
Creating social media polls to learn which genre of books is most popular among potential readers
Looking at book prices on the current market
Secondary research is information compiled from other sources and made available to you. Some secondary resources include:
Government websites
Statistics gathered by local libraries and book retailers
Archived databases on book sales in your region
Gathering this data provides invaluable knowledge about your market. It helps you decide where to target sales (local, federal, or even international markets), the genre of books to publish, and other types of services to include in your business strategy.
Choosing the Right Services for Your Publishing Company
This is where you select whether you'll offer print, digital, or both. Your market research paves the path for these and other decisions in your business structure. Other popular publishing services you might offer include:
Editing
Layouts
Illustrations
Cover design
Marketing
Publishers deal with the management and delivery of an author's work. Some publishers focus only on print and distribution, while others are full-service companies. You'll also want to decide if you're focusing on fiction or non-fiction books.
2. Analyze the Competition
Competitive analysis gives you insight into local, national, and international competitors in the publishing world. For small publishing businesses focusing on local authors, your competition will be within your city and state.
Some of the information to seek as you analyze competitors include:
Number of publishers in your area
Types of content being published by competitors
Services offered by other publishers
The popularity of competitor services
There are many ways to find information on your publishing competition, such as:
Visiting publishing firms in person
Checking out competitor websites
Reading online client reviews
Following competitors on social media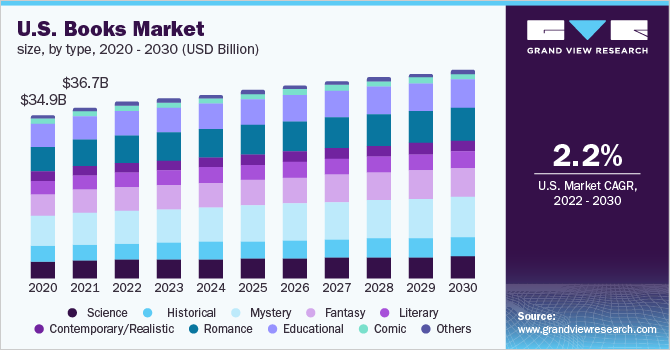 Here are a few of the most successful U.S. publishers.
Harper Collins is in a league of their own. A global brand with headquarters in New York City, these publishers offer editing, publishing, publicity, retail rights, and a variety of other useful services. They have global divisions in Canada, India, the UK, and Australia.
Penguin Random House dates back to the 1800s. With headquarters in New York City, the company is made up of 300 editorial brands with more than 10 thousand staff around the world. Random House publishes print, digital, and audiobooks, and has more than 100 thousand digital books available.
Simon and Schuster is another established publishing company with a home base in New York City. The company has international sites in Canada, India, Australia, and the UK. Simon and Schuster offer marketing partnerships, distribution services, and traditional print and publishing services.
3. Understand the Costs of Starting Your Own Publishing Company
Starting your own publishing company requires more than research and a solid business structure. It takes money to make money, and in the case of publishing, there are some unique partnerships to develop.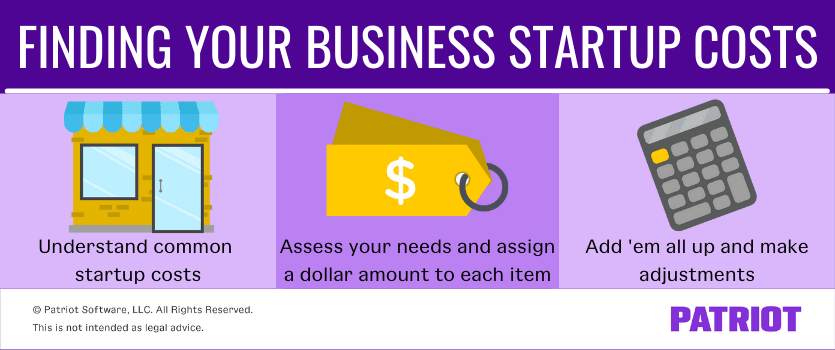 Let's take a look at some of the most common costs associated with starting your own publishing company from the ground up.
What Does It Cost to Start a Publishing Company?
Before you can publish anything you need to plan out your business expenses. This requires an abundance of materials, staff, and administrative processing, including:
Website development
Legal expenses
Licenses and permits
Office equipment and supplies
Furniture
Staff salaries
Training
Marketing
Insurance
Utilities
To begin calculating the business expenses involved in starting your own publishing company, you need to look at how many books you hope to publish each year. Each book will cost roughly $5000 to edit, design, and market. Additionally, you'll pay your printing partner about $1 to $2 per printed copy in bulk runs of 3,000.
Publishing Equipment/Materials
Publishing companies don't physically print the books they edit and market for clients. Rather, publishers work with printing companies, distributors, retailers, and more to get an author's book from manuscript to printed product.
Despite not handling the printing process for your own publishing business, you'll require a variety of equipment to operate. Here are some of the key materials to get your publishing company off the ground.
Computers, phones, and other office equipment: $1,000 to $5,000
Administrative supplies: $200 to $500
Office furniture: $3,000 to $5,000
Business cards and signage: $50 to $200
Publishers work with clients online, over the phone, and in person. Your company needs to have the equipment necessary to schedule and carry out these meetings and organize each step of the publishing journey.
Look at retailers like Uline, Staples, and Haworth for some of these supplies.
Cost of Leasing a Location
Every publishing company needs a place of operation. Leasing a commercial space provides a high level of professionalism for client visits. Commercial properties are leased by the square foot. This means a 1,000-foot space at $20 per square foot will run you around $20,000 annually.
You may choose not to open a physical commercial space and instead operate from home or shared office space. We'll touch on office options a little later.
Business Formation
A big part of learning how to start a publishing company is crossing your t's and dotting your i's. Before you can begin publishing and selling books for clients, you need to register your business with the Small Business Administration.
Registering your business name and applying for permits should cost somewhere in the range of $300 to $800.
Business Insurance
Once your company is legally registered, it's time to take out an insurance policy or two. There are two types of insurance most suitable for publishers; these are general liability insurance, and commercial real estate insurance.
The first protects you in instances where your products or services harm people or their property. Rather than leaving you financially liable for damages, your insurance protects your interests.
Commercial property insurance, on the other hand, is there to protect your equipment and supplies. If a fire occurs on-site and all your equipment is lost, commercial real estate insurance protects you financially against those losses.
Utilities
If you have any kind of commercial property, you have utilities. The most common utilities for a publishing company are:
Heat
Electricity
Water
Internet
Phone
Most new businesses pay approximately 4% of their annual budget for utility expenses.
What Are the Ongoing Costs of a Publishing Company?
We talked about starting costs for your company, but what about ongoing costs? An ongoing cost is anything your business will continue paying for the life of your brand. Some ongoing publishing expenses include:
Staff wages
Client outreach initiatives
Rent
Utilities
Insurance
Legal costs
Printing partnership fees
Inventory replenishment
Marketing supplies
Accounting services
Training
Design team
The ongoing costs of your publishing company depend on the services you provide, and how many books you plan to publish each year.
4. Form a Legal Business Entity
All U.S. businesses need to be registered as legal entities. There are four main types of business entities. These are LLCs, or Limited Liability Corporations, Partnerships, Sole Proprietorships, and Corporations.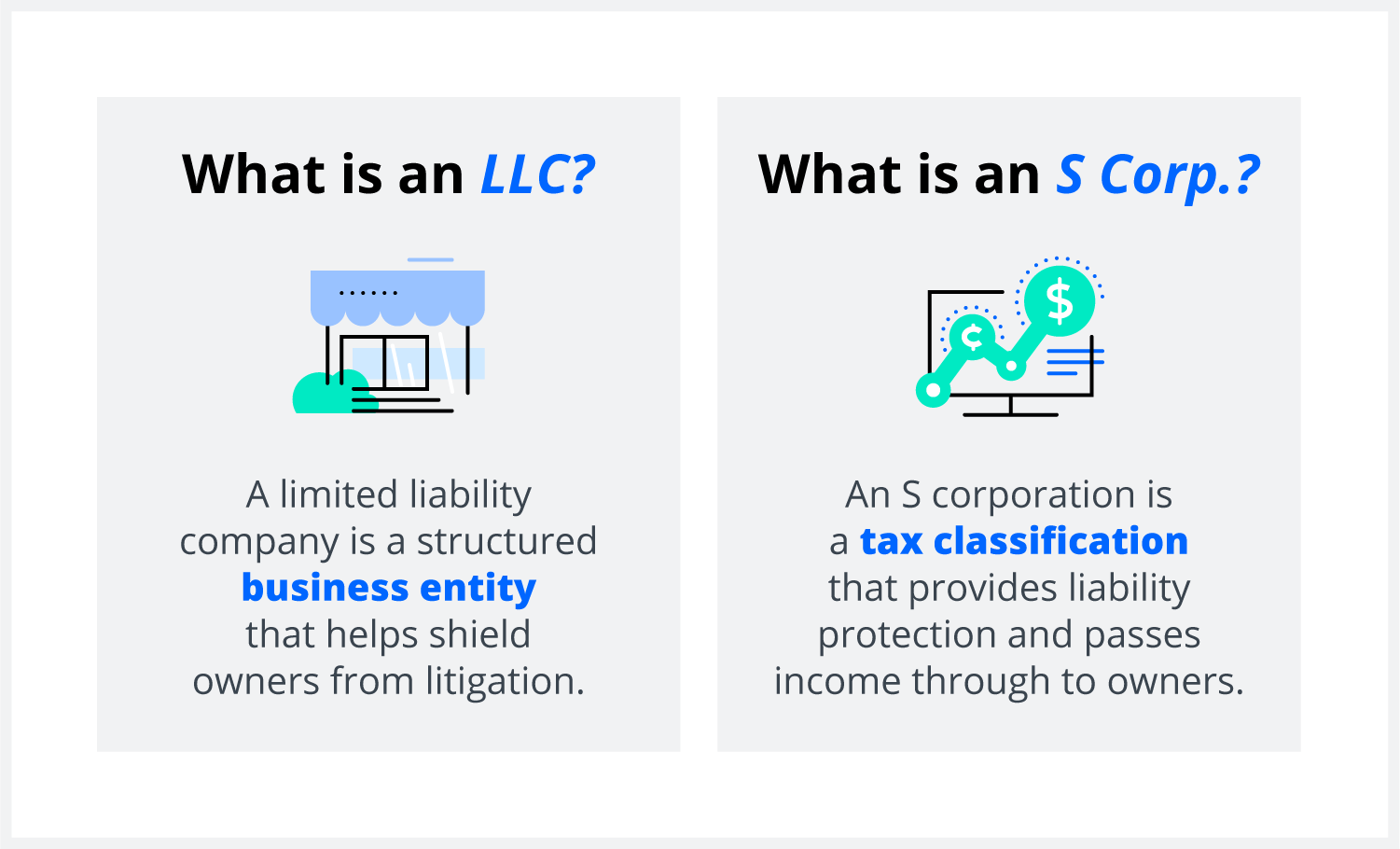 Small publishing companies are best suited to an LLC formation. Here's a more thorough breakdown of each entity.
Limited Liability Corporation (LLC)
LLCs offer the highest level of personal protection for new business owners. The title separates personal and professional assets, ensuring your personal wealth is never at stake. If your business has financial trouble, your LLC formation keeps your personal wealth out of the tangle.
Sole Proprietorship
A sole proprietorship entity keeps you firmly in the driver's seat. This formation is best suited to a single business owner or a married couple who own a business together.
While it provides lots of decision-making power, a sole proprietorship doesn't protect your personal assets the way an LLC does. If your business suffers a costly law suit, your personal wealth might be targeted for compensation.
Partnerships
A partnership is quite similar to a sole proprietorship but designed for multiple business owners. This is a good entity choice for families owning a company together. Like a sole proprietorship, a partnership doesn't separate personal and professional assets, leaving you vulnerable.
Corporation
The largest and most advanced type of business entity is a corporation. A corporate entity formation protects your personal wealth the way an LLC does. It's also extremely expensive and requires extensive paperwork to register. This is a good choice for large companies, but not small startups.
5. Register Your Business for Taxes
Once you've decided on your entity formation, it's time to register an EIN.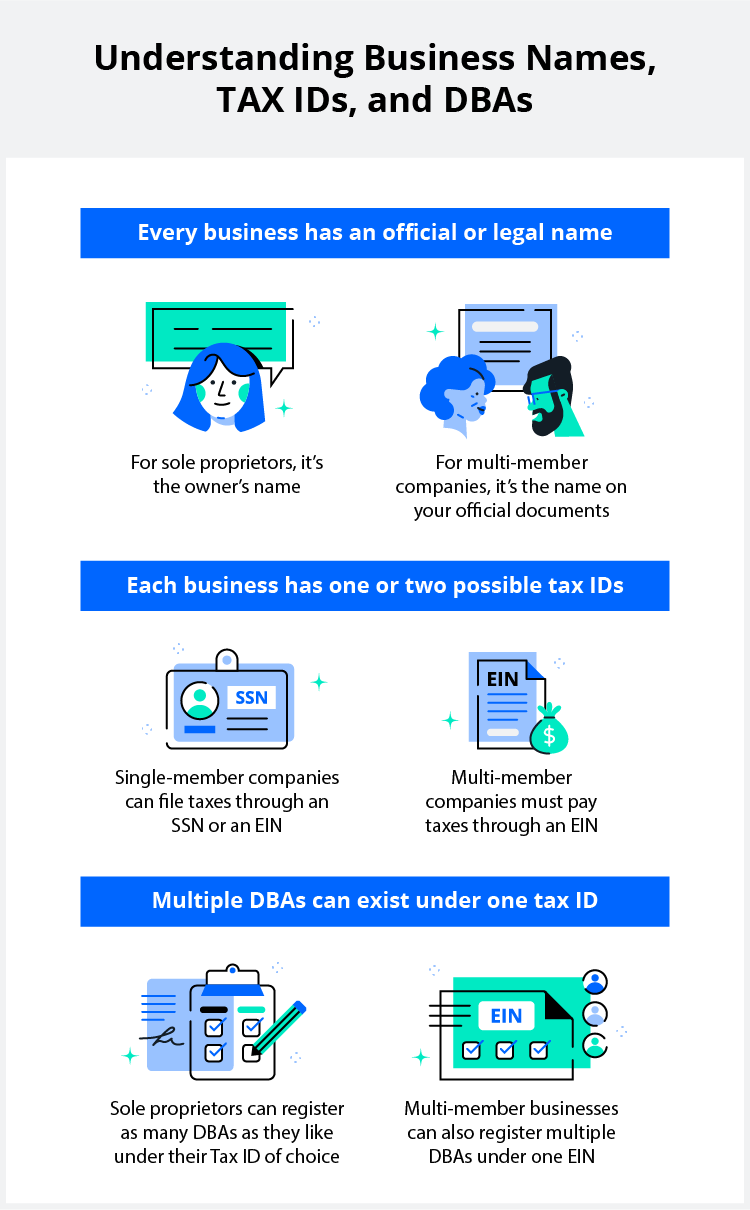 Your employee Identification Number, also known as a tax ID, is required to:
Pay employees
Open a business bank account
Apply for a business loan or credit card
Pay business taxes
Apply for your EIN through the U.S. Small Business Administration. The process is straightforward and available online.
6. Setup Accounting for Success
Business accounting includes a variety of tools and purposes. From day-to-day bookkeeping to filing end-of-year taxes. As a publishing company, accounting services manage:
Invoices
Vendor payments
Employee wages
Tax deductions
Business bank and credit card reports
There are several accounting options to choose from as a new business. Some of them work in tandem with each other. Here are the most common accounting services for a publishing company.
Accounting Software
The world is digital, and accounting is no different. Accounting software minimizes time spent on generic accounting tasks. Many of the features are automated, ensuring you never miss a deadline.
We recommend QuickBooks, with a range of services and price plans. Quickbooks lets you choose the right package for your business type and budget, with accounting tools for:
Invoicing
Financial reporting
Receipt storage
Compliance and filing alerts
Accounting software doesn't replace an accountant. Instead, it vastly reduces the timeframe during which you'll need professional accounting help (like tax season).
Find an Accountant
This brings us to professional accounting services. Most businesses look to an accountant to file taxes. With so many potential pitfalls for small businesses, working with an expert diminishes the risk of compliance failure. Accountants know all the i's to dot and t's to cross.
A certified accountant can charge up to $400 an hour for services. This is a steep fee, but one you'll be glad you paid when finances are organized and taxes are filed on time.
Get a Business Bank Account
The IRS offers a Small Business Tax Workshop covering several points of accounting that benefit new businesseses. One of their recommendations is opening a business bank account.
Juggling personal and professional finances is tricky. Separating finances into two categories keeps you:
Organized
Accountable
On budget
Your accounting software will also have an easier time managing business accounts with a dedicated bank system.
Apply for a Business Credit Card
Along with your business bank account, you can apply for a business credit card. These cards come with a variety of bonuses, such as:
Low interest
High cash back rewards
Extended warranties
Business credit cards help you build a credit score for your company, but also impact your personal score. Spend wisely to avoid potential penalties.
7. Obtain Business Licenses and Permits
To operate in certain states, publishing companies may need special licenses or permits. At the federal level, there are no special licenses required for publishing.
If your company chooses to release audiobooks and you'll be working in radio or television, you may require a permit from the Federal Communications Commission. You can search for required federal permits through the U.S. Small Business Administration.
The SBA's website also lets you search for local permits by state and city.
8. Get Business Insurance
Business insurance is critical for any U.S. business. It protects you, your employees, and your business from legal and financial trouble in the event of damage or injury.
The two most common types of insurance required for a publishing firm are:
General Liability Insurance
Expect to pay somewhere between $400 and $1,600 a year for $1 million in coverage as you start a publishing company. Liability insurance is there to protect you if somebody is injured by your product or service. If a small font book you publish gives someone headaches, liability insurance protects you in the event of a lawsuit.
Commercial Property Insurance
For $1,000 to $3,000 your business receives up to $1 million in coverage for your commercial property. The property owner you lease from may already have this protection in place. If a staff member trips on a paving stone on their way into the office, commercial property insurance helps pay medical costs and legal fees.
9. Create an Office Space
For a publishing company, your office is your workplace. Many publishing firms need little more than a few offices to manage the flow of client manuscripts and day-to-day duties.
With no need for a storefront, your office is important to the flow of your business. Fortunately, there are plenty of options for a modern office on a budget. Here are a few top choices.
Home Office
Small publishing companies can operate out of small spaces. Maybe that means a home office. Working remotely became especially popular in 2020 with the rise of COVID-19. Now, many businesses still embrace the home office lifestyle.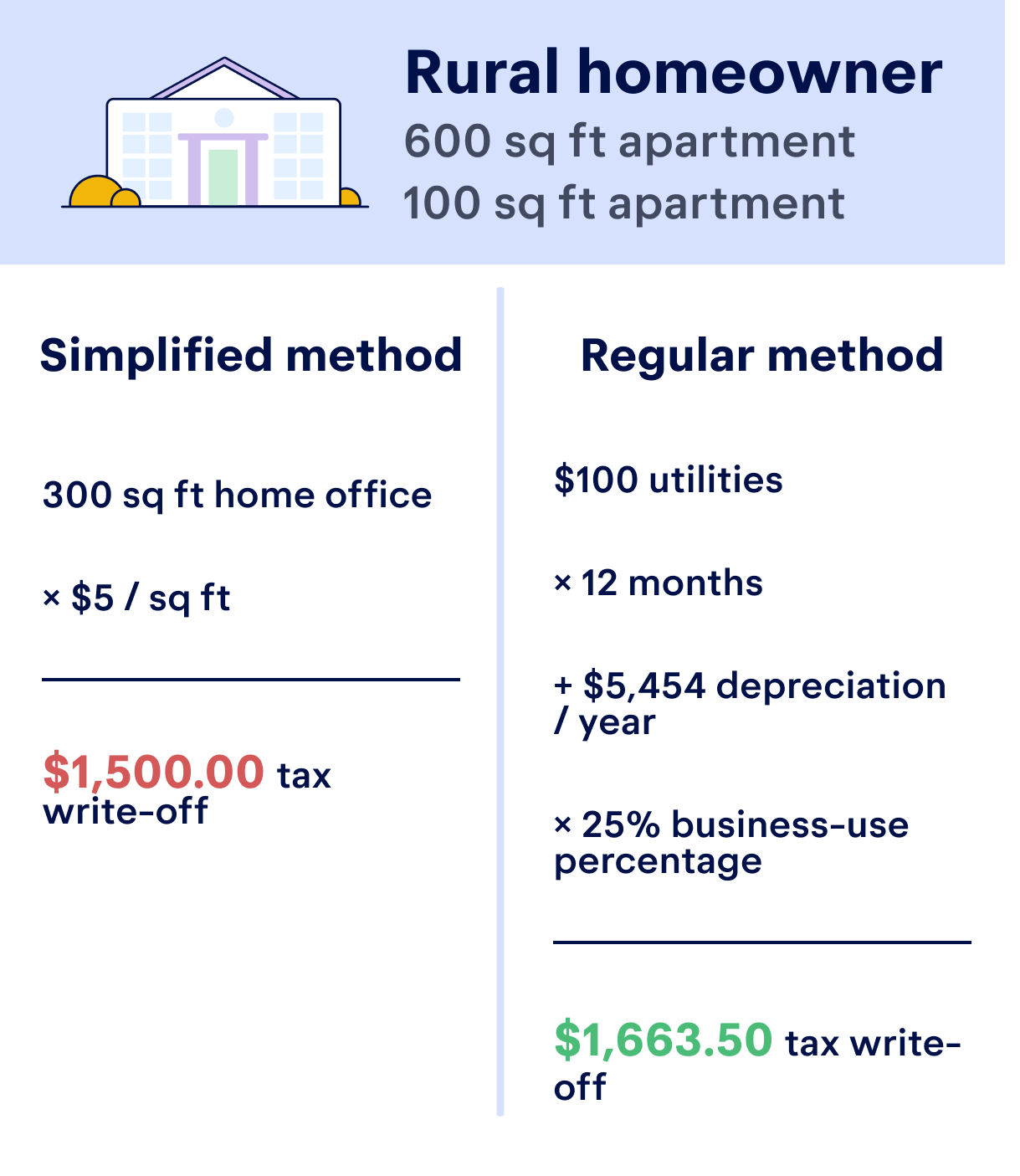 A home office comes with many benefits, including tax deductions. The IRS lets you deduct up to $1,500 a year for a home office. You can deduct individual expenses such as computers, furniture, business phone line, and other necessities. Or, you can deduct $5 per square foot of your office.
CoWorking Office
Another out-of-the-box office option is a coworking office. Coworking spaces are designed to minimize spending while maximizing professional space. Think of it like a vacation time share. When you're not using the office, other businesses might be, and vice versa.
One of the top coworking office services in the U.S. is WeWork. WeWork provides professional-level office spaces without the usual price tag. Choose from private, semi-private, or shared spaces.
If you're a small publishing business without many employees, this is a great way to get things done without signing a long-term lease.
Commercial Office
If it's in the budget, a commercial office building is a great way to show clients you mean business. This is a solid choice for a publishing business wanting to make a name for itself and put down some roots (so to speak).
A commercial office creates a permanent (or permanent for now) office location for clients, partner vendors, and consumers to find you.
10. Source Your Equipment
Publishing companies partner with third-party vendors for a lot of services and materials. From printing to distribution and even some marketing, publishers work closely with partner vendors on behalf of their clients. This minimizes equipment but doesn't remove it completely.
There are two main ways to source equipment for your publishing company; buy new or buy used.
Buy New
New office equipment and furniture come with a longer lifespan, fewer required maintenance trips, and a modern look. From computers, printers, and fax machines to couches in the break room, sourcing new usually means a longer warranty. These are useful when you start a publishing company.
Some of the places to look for new publishing office equipment are Uline and Furniture Wholesalers.
Buy Used
Buying used provides the necessary tools at a reduced cost. It also reduces the lifespan of your publishing equipment. For electronics, it might be best to go with new equipment. For office furniture, used products give you the support you need for less.
Check online markets like Craigslist and Facebook Marketplace for used equipment for your office.
11. Establish Your Brand
Building a brand is a major step to forming a successful publishing company. Brand recognition dictates the types of partnerships you'll make, the clients you'll meet, and even the books you'll publish.
There are many ways to make a name for yourself in publishing, here are a few to get you started.
Get a Business Phone Number
A business line is important to separate personal and professional calls. It keeps your contacts organized and ensures no client ever hears an unprofessional voicemail message. When you own your own business, you're held to a high standard of professionalism. This helps.
Obtaining a new business line for your own publishing business isn't complicated.
Register a new line with any of the major phone brands including T-Mobile or AT&T. Or, opt for a modern digital take on a business phone number with Google Voice for $10 a month.
Create a Logo
Your logo gives customers a visual aid to remember your brand when comparing local publishers.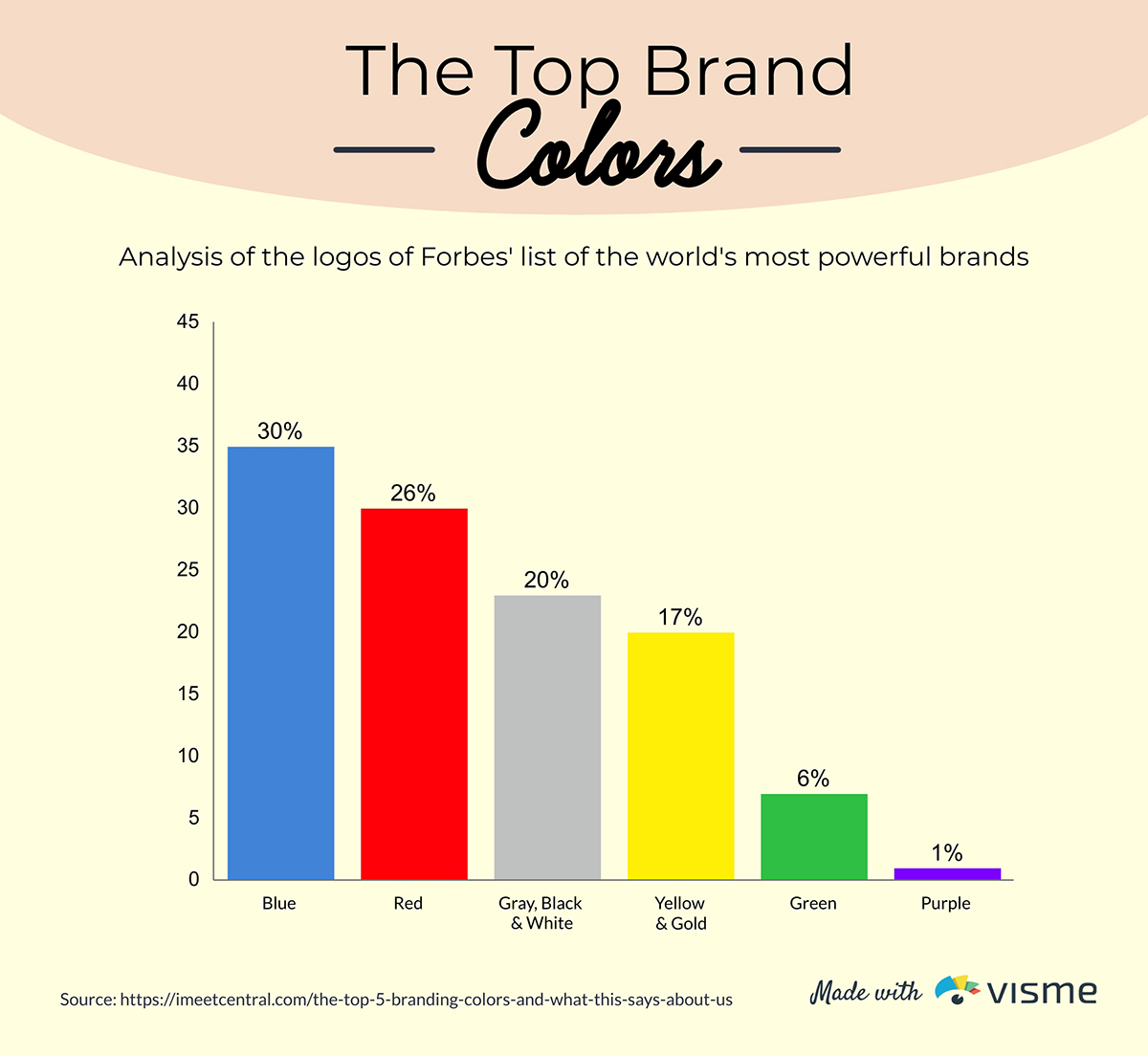 It should reflect your company culture, as well as stay relevant to your industry. Logos can be used on:
Company vehicles
Signage
Uniforms
Merchandise (tote bags, shirts, bookmarks, etc.)
Business cards
You don't have to be a designer to make a winning publishing company logo. We recommend Looka. Looka takes your personal preferences and creates a logo with advanced AI technology. Choose from a variety of colors, fonts, shapes, and images for the perfect publishing logo.
Create Business Cards and Signage
With your new logo in hand, it's time to create your business cards. Publishing is a traditional industry, and it requires a traditional tool to spread the word that you're in business. Business cards should include:
Company name
Contact information
Logo
QR code to your website
Social media tags
Vistaprint is an excellent option for a one-stop shop for business cards, labels, stationary, and signage. Like Looka, it creates your cards based on your personal preferences, pulling from colors, fonts, and designs you enjoy.
Purchase a Domain Name
Whether you choose to print or publish online, a domain name is a must-have. Publishing companies need to be accessible to clients, vendors, and consumers. Your domain name should reflect your business and industry.
Finding a domain name isn't as hard as you might think. There are plenty of places to find a .com address. Try Namecheap.com for an affordable .com as low as $6 per year.
Build a Website
The layout, navigation, and accessibility of your website is another important step in building a publishing company. A lot goes on online. Clients and consumers should be able to find what they're looking for from a desktop or mobile device with ease.
Not a web designer? No problem. Many small businesses hire web designers to build their sites. Check with freelance platforms like Fiverr, or try making your own site using a template with Wix.
12. Join Associations and Groups
The publishing world is competitive. Joining groups and associations helps you network your beans and develop a foundation of allies and support within your industry.
Depending on the type of publishing you do, you may want to join groups like The Association of American Publishers, The Independent Book Publishers Association, or The International Publishers Association.
Here are some other ways to connect.
Local Associations
Along with international and national publishing associations, you might find local groups to join. Sometimes, finding non-competitive groups is useful to publishers. For example, local book clubs or literary associations might be just what you need to network and market in your community.
Local Meetups
Finding local meetups as a publisher can be tricky. Meetup is a good place to start. Meetup is a website designed where you can join other group events, or create your own. Search for publishing events in your area by state, city, and zip code. If you can't find what you're looking for, make your own meetup.
Facebook Groups
Social media is a surprisingly relevant tool for networking in the publishing industry. Facebook Groups in particular provide a platform for like-minded individuals in the publishing and related industries.
Some of the top publishing Facebook Groups to check out include:
These groups are a great stepping off point to get involved with others in your industry at a level you're comfortable with. Like Meetups, if you don't find a Facebook Group that works for your publishing business, consider making your own.
13. Focus on Marketing
Marketing and publishing go hand in hand. Not only are you marketing your own brand, but the books of your valued clients. Luckily, this means you may eventually have have third-party marketing partners to help with some of these tasks.
As a newcomer to the publishing industry, and a small business owner, it saves money to do some advertising on your own. Here, we'll run through some of the steps to get your brand out there.
Ask Friends, Family, and Coworkers
Your friends, past coworkers, neighbors, and family are already part of your life and rooting for your success. Harness this positive energy by asking your loved ones to help marketing your publishing business via word of mouth.
People you know can get involved in advertising by:
Hanging out business cards
Hanging flyers in their own business windows
Leaving reviews online
Sharing your business on social media
Spreading the word about your publishing company verbally
You might be surprised how impactful these early marketing tactics can be.
Digital Marketing Ideas
For publishers, especially digital publishers, your digital marketing game is key. Readers, authors, and potential partners use the internet every day. Getting your brand online and noticed by these people increases your chances of success.
Some of the ways to market yourself online include:
Email newsletters
Blog posts
QR codes and landing pages
Social media contests
Exclusive online content
Use your strengths in publishing to harness your niche market online. Focus on your client base and target consumer market to get ahead with content that speaks to them.
Traditional Marketing Ideas
A lot of publishing work happens online, but traditional printed books are still a top seller. It only makes sense that traditional marketing is also relevant in the world of publishing.
Traditional marketing harnesses the power of tangible advertisements. Things you can see, hear, touch, and even taste. Some of the most common forms of traditional marketing used in publishing include:
Billboards
Postcard mailers
Business cards
Bench signs
Bus signs
Branded merchandise (notebooks, bookmarks, tote bags, etc.)
Traditional marketing avenues can be pricey. Consider your budget, and how effective each traditional advertisement is to your campaign. Start small and build your campaign as your company grows.
14. Focus on the Customer
The age old adage, "the customer knows best," may not always ring true, but it's important to consider. In publishing, your customer is the author of the work you want to publish. Including the creative mind of your artist in the publishing process ensures the work is received as they envisioned.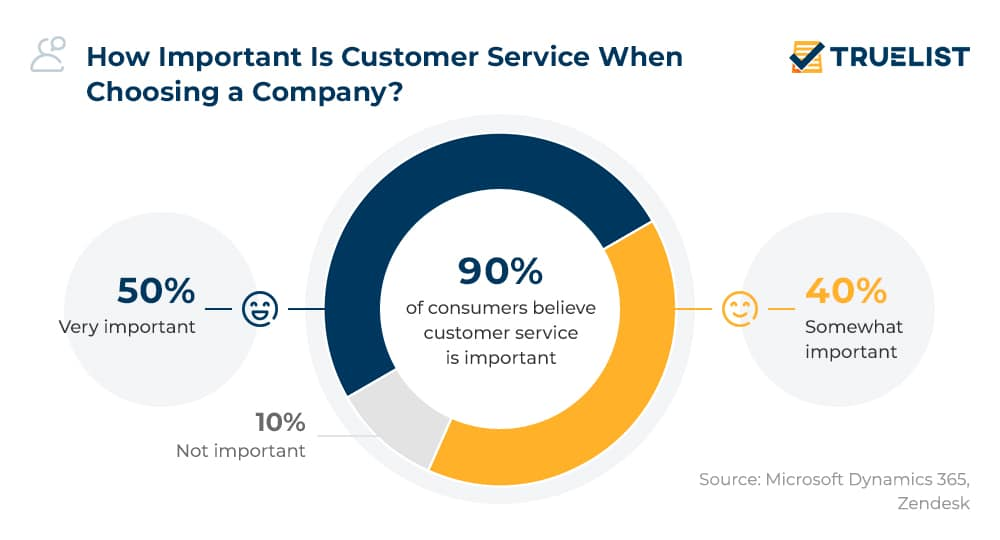 Focusing on your customer helps them feel seen and heard. Including your customer in as much of the publishing process as possible ensures you're always on the same page.
Some of the ways you can put more emphasis on your client in publishing are:
Confirming big changes before they happen
Bringing them in on cover designs and illustrations
Offering branded merchandise
Creating a calm and supportive space for meetings
Learning their favorite beverages and having them on hand in the office
As a local publishing company, your client's view is reflected to the outside world. Showing your customer you care about them and their work can only help you draw in new talent and build a positive name for your brand.
Final Thoughts on Starting Your Own Publishing Company
Throughout this guide, we talked about how to start a publishing company from the ground up. From registering an EIN to forming a legal entity to marketing your brand and beyond. Hopefully, this guide provides some useful material as you go forth with your publishing dreams. Good luck!