The global talent agency industry is growing in leaps and bounds with a compound annual growth rate (CAGR) estimated at 5.58% from 2022 to 2028. This means the market could reach more than $22 billion by 2028. For newcomers, now is a great time to get your foot in the door.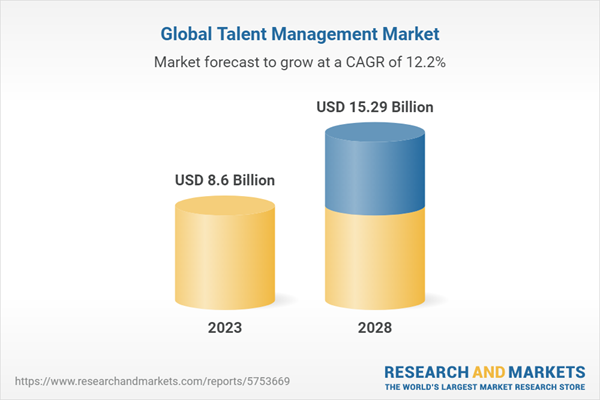 Today's talent seek agencies to help them navigate complex entertainment landscapes and build successful careers. For entrepreneurs looking to capitalize on this demand, a talent agency can be a rewarding small business venture.
This article will walk through key steps on how to start a talent agency. We'll cover business planning, financing, marketing, registering your EIN, forming an LLC, and more. For those with a passion for film, television, modeling, social media influencers, or live performance, a talent agency may be the perfect entrepreneurial endeavor.
1. Conduct Talent Agency Market Research
Market research is integral to starting a successful talent agency. It offers insight into your target market, industry trends, other industry professionals in your area, and even the best social media platforms in the talent industry.
Some of the details you'll learn through market research for your talent agency include:
The industry benefits from increasing media production and consumption.
More TV shows, films, commercials, digital content, live events, and advertising require talent, driving demand for representation.
More opportunity exists serving niche markets like influencers, live streamers, podcast talent, and more.
Smaller agencies can find success with emerging or niche talent. Profit margins average around 5-10%.
Key success factors include industry connections, a strong reputation, and savvy negotiators who can leverage opportunities.
Large full-service agencies boast advantages via brand recognition, resources, and networks.
Costs are moderate, estimated at around $50k – $150k to cover licensing, talent acquisition, office space, legal, and marketing.
Regulations vary by state.
Owning a talent agency does not require a special educational background, allowing entrepreneurs from diverse fields to compete.
Passion, business acumen, and work ethic determine success.
In summary, the growing entertainment industry continues to provide opportunities for talent representation. While highly competitive, the relatively low barriers to entry allow small startups to carve out a niche with the right strategy.
2. Analyze the Competition
Understanding the competitive landscape is crucial for any new business, including talent agencies. There are several ways entrepreneurs can research other talent agencies and players with industry knowledge:
Identify major talent agencies in your region or those specializing in your niche. Search industry databases like IBISWorld and Manta to find top firms.
Evaluate competitors' online presence, including their website, social media, press mentions, and reviews. This provides insight into services, branding, talent roster, and reputation. Use tools like SEMrush to analyze traffic and search visibility.
Search media and industry job boards to learn about their job openings, company culture, and employee feedback.
Attend industry events, award shows, and conferences where you may encounter/network with competitor agencies. Follow their executives on LinkedIn.
If competitors have published capability guides or company bios, review them closely to understand strengths and weaknesses.
Analyzing online reviews, complaint boards, and press coverage can also provide transparency into reputations and potential vulnerabilities.
3. Costs to Start a Talent Agency Business
Starting a talent agency requires both upfront investments and ongoing operating costs. Based on typical expenses for small business services firms, a prudent estimate for initial start-up costs is $50,000 to $150,000. Exact amounts vary widely based on location, company size, and other factors.
Start-up Costs
Incorporation fees and business licensing – $500 to $1,500 to formally register your business as an LLC or corporation, obtain local licenses, and comply with state talent agency regulations.
Office space – $2,500 per month is typical for a small commercial lease of 1,000 to 2,000 square feet for office space, meeting rooms, etc. The first and last month's rent could run $5,000 or more. Basic office furnishings will cost around $5,000 to $10,000 as well.
Talent acquisition – At least $10,000 should be budgeted for recruiting initial talent, either through hiring key agents or signing emerging artists. Travel and entertainment are often involved.
Legal fees – Hiring an entertainment lawyer to review contracts may cost $200 to $400 per hour. Budget at least $5,000.
Technology – Office hardware/software, phones, and website development could run $10,000 to $20,000+ depending on needs.
Marketing – Logo design, branding, and initial PR/advertising might cost $10,000 to $30,000 to build awareness.
Insurance – General business liability coverage averages $1,200 per year. Added E&O coverage for talent agencies could increase premiums.
Other – Miscellaneous supplies, fees, and contingencies should be at least $5,000.
Ongoing Costs
Once open for business, ongoing monthly operating costs are estimated around $25,000 to $50,000 including:
Rent and utilities – $2,500 to $5,000 per month typically.
Staff payroll – Startup employee salaries can range from $4,000 for assistants up to $10,000 for senior agents. Employer taxes and benefits add 30-50% to payroll costs.
Commissions – Payouts to agents typically range from 10-20% of talent earnings.
Marketing – Monthly costs for advertising, social media, and PR outreach to promote services and talent, estimated around $3,000/month.
Technology – Ongoing fees for software subscriptions like Salesforce or email services, around $500 to $1,500 monthly.
Professional services – Legal, accounting, and consulting fees around $2,000 per month.
Insurance – $100 to $200 per month.
Other – Miscellaneous office/administrative expenses, travel, entertainment, supplies, estimated around $2,000 per month.
Major annual costs like liability insurance premiums and tech upgrades can cost tens of thousands as well. Overall, conservative estimates would put total first-year costs around $200,000 to $300,000 including start-up and ongoing expenses.
4. Form a Legal Business Entity
When starting a talent agency, a key legal decision is choosing a business structure. The four main options each have pros and cons to weigh for this industry:
Sole Proprietorship
Simple and inexpensive, but the owner is personally liable for all debts and legal actions against the business. Higher liability risks in talent representation make this unsuitable.
Partnership
Shared ownership distributes risk and capital requirements between partners. However, each partner is fully liable for the actions of the other partners, exposing personal assets. Partnership disputes are common without clear control.
Limited Liability Company (LLC)
The LLC combines pass-through taxation benefits with liability protections for owners' assets. Profits/losses flow to the owners' returns without corporate taxes. The LLC structure is highly flexible for talent agencies of varying sizes. Adding owners is straightforward and ownership stakes can be customized. LLCs also provide credibility with talent. This is likely the best option for most agencies.
Corporation
Forms like S-corp and C-corp create a distinct legal entity separate from the owners. Owners have limited liability. However, corporate taxes apply. There is more paperwork and rigidity in the ownership structure. Corporations can be better suited once agencies reach a significant scale.
5. Register Your Business For Taxes
Once you have formed your talent agency as a legal business entity, the next crucial step is obtaining an Employer Identification Number (EIN) from the IRS.
An EIN is essentially your business's social security number for tax purposes. It identifies your company distinctly from your social security number. All businesses need an EIN for important tasks like:
Opening a bank account
Applying for business licenses and permits
Filing tax returns
Hiring employees
Applying for loans
As a talent agency, an EIN lets you handle legal and accounting matters under the company name rather than your own.
The IRS makes obtaining an EIN quick and free through their online application:
This simplified form only takes a few minutes to complete. You'll need some basic information like name, address, and ownership details of your business entity. At the end, your EIN is provided immediately to use for business needs.
Registering for State Taxes
In addition to the federal EIN, contact your state revenue or taxation department to register for any required sales tax permits and business or excise tax requirements. Costs are typically minimal.
With an EIN and state tax compliance, your talent agency establishes its own identity for all government and financial transactions. This keeps your personal and business matters separate while ensuring full compliance. Take this quick step to enable smooth legal and tax operations.
6. Setup Your Accounting
Proper accounting practices are crucial for talent agencies right from the start. With commission payments, contract management, and various tax liabilities, setting up solid financial processes prevents issues down the road.
Get Organized with Software
Using small business accounting software like QuickBooks provides an automated system to manage all finances for your own talent agency in one place. QuickBooks seamlessly syncs with bank/credit card accounts to import and categorize transactions. This eliminates manual entry and reduces errors.
Features like invoicing, expense tracking, and financial reporting provide real-time visibility. Cloud access enables managing finances anywhere. For talent agencies, QuickBooks makes tracking artist payments and revenue straightforward.
Leverage an Accountant
While software helps day-to-day, partnering with an accountant provides expert guidance on finances and taxes. A qualified accountant can handle essential tasks like:
Setting up payroll, 1099s, and contractor payments
Monthly reconciliation and bookkeeping
Sales tax filings
Corporate and personal tax preparation
Audit support if ever needed
Accountants may charge $100-$200 per month for basic services, or $1,000+ annually for tax prep. Well worth the investment for compliance and advisory.
Open a Business Bank Account
Keeping business and personal finances distinct avoids muddled records and IRS scrutiny. Open dedicated checking/savings accounts and credit cards solely for company use. Never comingle funds. With proper accounting software and processes, separation is easy.
Apply for a Business Credit Card
A business credit card builds credibility and keeps expenses separate. Issuers like Capital One Spark offer cards with limits based on time in business and annual revenue. Aim for at least a $10,000 limit to start. Streamline expenses with cards offering rewards and reporting.
7. Obtain Licenses and Permits
Before taking on any clients or talent, new talent agencies must ensure they obtain all required state and federal licenses to legally operate. Find federal license information through the U.S. Small Business Administration. The SBA also offers a local search tool for state and city requirements.
Most states mandate talent agencies carry a special occupational license granting the authority to procure employment for artists. For example, California charges $125 initially with $25 annual renewals. Some states like Florida exempt agencies from only booking musicians. Check with your state labor department to apply. This license legitimizes your agency to represent talent.
Nearly all municipalities require general business licenses with a small fee to operate within their jurisdiction. For instance, Los Angeles charges $72 annually for talent agencies under lookup code 725600. Confirm license rules for each location.
Leasing commercial office space often necessitates obtaining permits for legal use, occupancy, renovations, outdoor signage, and more. The property owner generally assists with specifics. Plan for 1-3 months to complete based on complexity.
If selling any taxable goods like merchandise, states require a seller's permit or sales tax ID to collect and remit sales tax. The process differs by location but is straightforward through revenue department sites.
8. Get Business Insurance
Obtaining adequate business insurance is crucial for talent agencies to mitigate risk. Policies protect against losses that could otherwise devastate the company.
Key reasons agencies need coverage:
Safeguards against liability claims and legal expenses if an artist gets injured on set or at an event booked through the agency.
Protects if clients' sensitive information is compromised in a data breach.
Covers costs to replace stolen gear or damages to the office space.
Offers income replacement if disaster or property damage shuts down operations.
Without insurance, a few examples of scenarios that could spell doom:
A performer is injured at a concert and sues the agency for negligence in vetting safety.
A hacker accesses client data and the agency faces regulatory fines and lawsuits.
A burst pipe destroys thousands of office equipment and files.
To get insured, first, assess risks specific to your business. Then use a marketplace like CoverWallet to compare quotes from top providers. Common policies like General Liability and Errors and omissions address core risks talent agents face. Beyond required coverage, evaluating add-ons like cyber insurance or income replacement is smart.
9. Create an Office Space
An office is strongly recommended when launching a talent agency to establish professionalism and functionality. Offices enable key activities like meetings with prospective clients, hosting auditions, conducting training workshops, and collaborative teamwork. Consider these options:
Home Office
Convenient and low-cost, a home office can work initially but has drawbacks. Meetings with talent are better suited for a formal business location. Limited space could also hinder productivity. Costs are just utilities and furnishings, perhaps $100-200 monthly.
Coworking Space
Shared workspaces like WeWork offer an office environment with flexibility. Coworking plans start around $300 monthly for limited access up to $1,000+ for a private office. Talent agencies benefit from professional meeting rooms, networking events, and administrative support. Easy to scale as the agency grows.
Retail Space
Some agencies utilize retail spaces as hybrid offices and audition rooms. Costs average $3,000 monthly. Provides high visibility but less privacy. Retail works best for talent coaching or rehearsal studios seeking customer foot traffic.
Commercial Office
Leasing Class A or Class B office space gives agencies room for multiple offices, conference rooms, production space, and more – ideal for larger teams. Average monthly costs range from $3,000 for 3,000 square feet up to $10,000+ for more space in major cities. Privacy and customization enable optimal functionality.
10. Source Your Equipment
Outfitting a talent agency does not require major upfront investments in costly specialized equipment. With some key technology, office furniture, and supplies, new agencies can be operational quickly.
Buying New
For the latest equipment under warranty, retailers like Staples and Office Depot offer desks, chairs, filing cabinets, computers, phones, and basic tech. Budget approximately $5,000-$10,000 for furnishings and hardware to equip 1-2 offices.
Buying Used
Gently used office furniture and tech at 50-75% discounts are found on Facebook Marketplace, Craigslist, Nextdoor, and OfferUp. Search local listings for deals on desks, chairs, etc. Buying refurbished computers and phones can also significantly reduce costs.
Renting
A great option for equipment like high-end cameras, lighting kits, and production gear needed for casting calls and talent promotions. Sites like Borrowlenses allow renting pro gear for days or weeks rather than purchasing outright. Costs depend on equipment.
Leasing
Office equipment leases allow spreading out upfront payments over 12-36 months. Copiers, printers, computers, and phones can be leased for manageable monthly fees. Leasing provides flexibility to upgrade later.
11. Establish Your Brand Assets
Developing a strong brand identity is crucial for new talent agencies to stand out and attract clients in a competitive industry.
Strategically executing these core brand elements cultivates recognition and trust:
Getting a Business Phone Number
Services like RingCentral provide toll-free numbers with professional greetings to establish credibility. Features like call routing, voicemail transcriptions, and analytics help agencies project success from the first call.
Creating a Logo and Brand Assets
A polished logo conveys professionalism and shapes brand perception. A design marketplace like Looka makes it easy to create a sleek, modern logo matching the agency's vision. Use the logo across websites, business cards, marketing materials, and more for consistent branding.
Business Cards and Signage
Essential for networking and client meetings, custom business cards from Vistaprint include the logo, headshot, phone/email, and social media links. For office or retail locations, quality exterior signage builds awareness.
Purchasing a Domain Name
Secure a domain name matching your brand for branding and marketing. A ".com" extension evokes credibility. Use domain sites like Namecheap to find available options and buy for under $20/year.
Building a Website
Showcase services, value, and talent on a professional website. Use DIY builders like Wix for drag-and-drop simplicity or hire a skilled web developer on Fiverr for custom sites.
12. Join Associations and Groups
Joining relevant local organizations and online communities provides invaluable connections when launching a new talent agency. Surrounding yourself with fellow industry experts leads to partnerships, knowledge sharing, and more business opportunities.
Local Associations
Professional groups like The Creative Artists Agency offer networking, compliance resources, discounts, and credibility. Attend association events to meet fellow agents and talent. Some groups publish member directories that give your agency exposure.
The Artist Managers Guild (AMG) connects music managers and agents for knowledge exchange through mixers and conferences. Look for groups specific to your focus areas.
Local Meetups
Sites like Meetup list frequent local networking meetups for entertainment professionals to mingle and share insights. Mark your calendar for relevant gatherings to cultivate connections.
Facebook Groups
Join targeted Facebook Groups like TalentSoup.Your Casting and Talent Agency to discuss issues and strategies with thousands of peers globally. Share your insight and gain valuable perspective.
Surrounding yourself with fellow agents, managers, and creatives provides camaraderie, problem-solving, and partnerships during the challenging startup phase. Make time to regularly participate both locally and virtually.
13. How to Market a Talent Agency Business
Establishing your talent agency requires strategic marketing to build awareness and attract new clients. While referrals from satisfied customers are ideal, you must actively promote your services and talent.
Leverage Your Network
Initially tap into your personal and professional connections who may know rising performers seeking representation. Offer discounts or incentives for referrals. Word-of-mouth is your most valuable marketing channel.
Digital Marketing
Launch Google and Facebook ads targeting entertainment professionals and aspiring artists in your region. Highly targeted for results.
Start a YouTube channel showcasing your talent's performances and backstories. Build subscribers and views.
Write industry blogs and guest blog outreach focusing on your niche to display expertise.
Post talent reels and achievements consistently across social media. Engage followers.
Email newsletters with company updates, resources, and talent spotlights.
Run sponsored post campaigns on LinkedIn and Facebook to connect with casting directors and producers.
Traditional Marketing
Create direct mail postcards with headshots and bios of talent-seeking opportunities. Target relevant contacts.
Distribute brochures and flyers at industry events, colleges, performing arts venues, etc.
Take out print ads in industry trade journals and magazines focused on your niche.
Explore out-of-home options like billboards or transit ads where permitted locally.
Inquire about radio sponsorships on stations your audience may listen to.
Leverage public relations by pitching talent stories to media contacts.
Aim for an "always on" integrated approach across digital and traditional channels. Test tactics and double down on what moves the needle. With consistent promotion and relationship building, your agency becomes a magnet for new business.
14. Focus on the Customer
Providing exceptional customer service is crucial for talent agencies to retain clients, earn referrals, and build their reputation. In an industry built on relationships and trust, client satisfaction must be the top priority.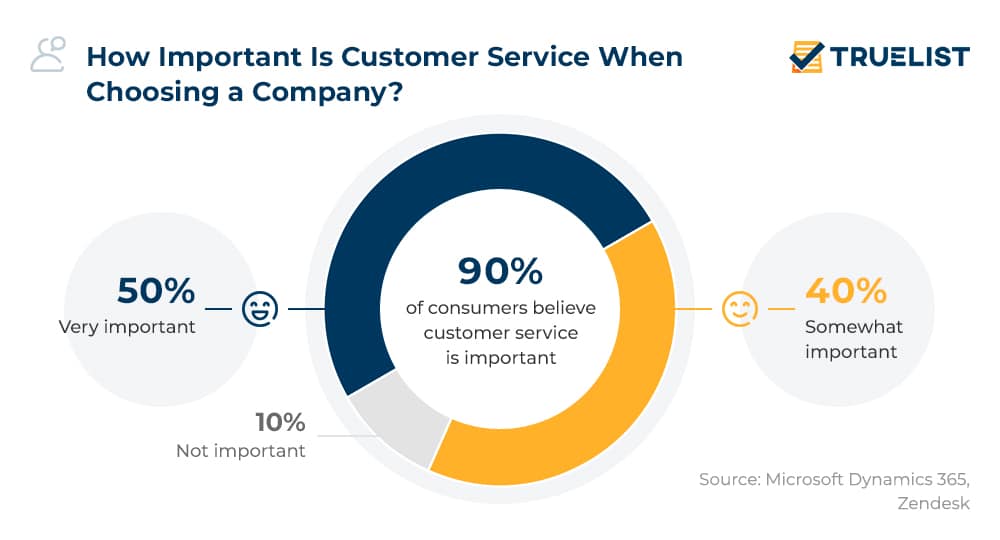 For example, be highly responsive to artist inquiries, even when you cannot take on new clients. Offer advice and make introductions to help them succeed. Your guidance can win future businesses when they thrive.
Go above and beyond in contract negotiations to get clients the best possible deals. They will remember how hard you fought for them when opportunities arise down the road.
Check-in regularly with updates, industry news, and new chances to elevate their careers. Make clients feel like your partnership is focused on realizing their potential, not just commissions.
Finally, seek feedback routinely. Ask what additional support clients need and how you can improve. This shows you are committed to their best interest and evolving with the industry.
With this relationship-focused approach, satisfied clients become advocates who enthusiastically refer new business your way. Experienced agents know word-of-mouth is the most powerful marketing.
Make customer service a core competency as you establish your agency. The goodwill generated builds loyalty and shapes your reputation for years to come.