The global webcam market is on the rise. With an estimated compound annual growth rate (CAGR) of 14.2%, the market could reach $21.696 billion by 2030. This marks a great time to start your own webcam business.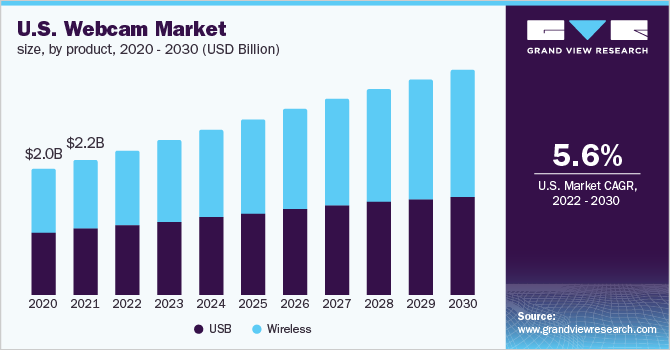 As more people work and learn remotely, the demand for high-quality webcams continues to rise. This creates an attractive opportunity for entrepreneurs interested in starting a webcam business. Despite growing popularity in the industry, there's plenty of space for newcomers with a detailed business plan.
This guide will help you learn how to start a webcam business. Topics include market research, marketing strategies, sourcing equipment, opening an office for your webcam site, and more.
1. Conduct Webcam Market Research
Market research is essential to starting a successful webcam business. It offers insight into your target audience, local market saturation, trends in services, types of video editing software to use, and other market trends. Create a comprehensive business plan and get to know potential customers through market research.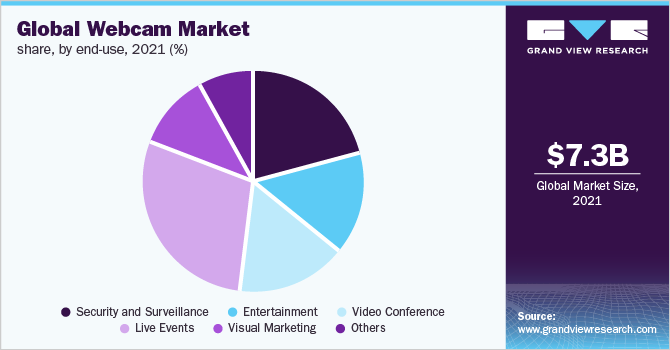 Some details you might learn through market research as a business owner include:
With more people working and learning from home, demand for premium webcams has skyrocketed.
The enterprise and security webcam segment will see strong growth as well.
There are opportunities for new players in the manufacturing, sales, and service of webcams.
Manufacturing webcams locally rather than relying on imports from China could be a differentiator.
Webcam sales and accessories represent a $2 billion market ripe for disruption by D2C e-commerce brands.
Providing webcam-related services is another fast-growing subset.
The virtual events industry is booming; in 2021, almost 80% of event attendees joined virtually.
Webcam setup and production for conferences, concerts, classes, and more is a big opportunity.
The rise of remote work, telehealth, distance learning, and on-demand entertainment continues to fuel webcam industry growth. For entrepreneurs and startups looking to capitalize on this growth, the webcam market presents a sizable and evolving opportunity over the next 5 years.
2. Analyze the Competition
When launching a webcam business, analyzing the competition is crucial to positioning yourself strategically in the market. Competitive analysis helps you see how other webcam companies generate revenue, improve video quality, and create a successful webcam model.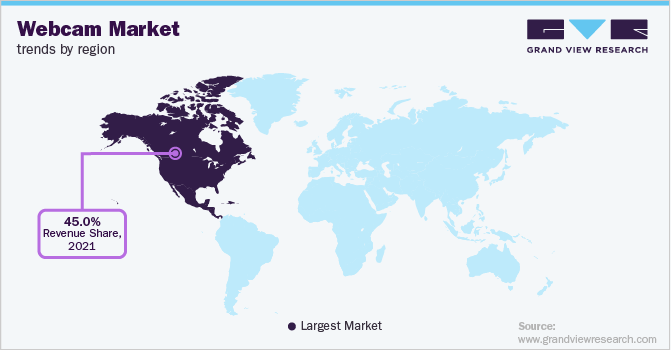 Some ways to get to know the local webcam competition include:
For brick-and-mortar webcam stores, research competitors in your geographic area.
Drive to their locations and evaluate product selection, pricing, store layout, customer service, and more.
Search online directories like Yelp to see reviews. This gives insight into their strengths, weaknesses, and reputation.
Evaluating e-commerce competitors takes place mostly online. Use tools like Semrush and SpyFu to analyze their organic and paid search strategy.
Study their product selection, pricing, webcam website design, shipping costs, and policies.
Review their social media presence and marketing tools.
Check online reviews on their website, TrustPilot, and elsewhere.
For manufacturers, look at competing products in detail.
Compare specs, capabilities, software bundles, compatibility, and more.
Teardown reports from firms like System Plus Consulting provide technical competitive analysis.
Regularly monitoring the competition ensures you stay ahead of industry trends and new competitive threats. Use what you learn to inform business strategy and operations.
3. Costs to Start a Webcam Business
When starting a webcam business, careful financial planning and cost analysis are crucial. Let's explore some of the costs associated with starting a profitable webcam business.
Startup Costs
Business registration and licensing – $50-$500+ depending on location and business structure. May need a seller's permit, sales tax ID, and occupational licenses.
Website development – $2,500-$5,000+ for an e-commerce site with product pages, a shopping cart, and hosting.
Product inventory – Minimum of $10,000-$25,000 for initial product SKUs. Ongoing inventory costs scale with sales.
Warehouse space in your local city – Around $1-$3/sq ft per month for warehouse rental. 500-1,000 sq ft recommended for start-up inventory storage.
Packaging materials – $500-$1,000+ for boxes, bubble wrap, tape, and labels.
Office equipment – $1,000-$5,000 for computers, phones, and basic furniture.
Marketing – $2,000-$5,000 per month for digital ads, and influencer promotions.
Salaries – $4,000-$10,000+ per month for initial staff like warehouse associates, web developers, and marketing.
Professional services – $1,000-$5,000+ one-time for legal, accounting, and consulting.
Miscellaneous – $1,000-$3,000 for unexpected costs during launch.
Total Start-up Costs: $25,000-$60,000+ depending on inventory, staffing, and marketing scale.
Ongoing Costs
Product inventory – Variable, scales with sales. Likely $10,000-$50,000+ per month.
Warehouse rental – $500-$3,000 depending on space needed.
Salaries – $6,000-$20,000+ for any employees.
Marketing – $5,000-$20,000+ per month for PPC, social ads, and content creation.
Order processing/fulfillment – Variable, estimate 15%-25% of sales. Includes packaging, and shipping.
Website hosting/maintenance – $100-$500 per month.
Utilities – $250-$1,000 for warehouse gas/electric, internet, and phone.
Software subscriptions – $100-$500 for inventory management, order processing, email marketing.
Insurance – $100-$500 per month for business liability, errors/omissions, etc.
Accounting services – $200-$1,000 per month for bookkeeping, financial management.
Annual costs
Taxes – 15%-35% of net income depending on business structure.
Marketing – $5,000+ for trade shows, conferences, sponsorships.
Legal/professional fees – $1,000-$5,000.
Carefully estimating start-up and ongoing costs ensures your webcam business is financially viable and primed for profitability. Adjust estimates for your specific business model and scale.
4. Form a Legal Business Entity
When starting a webcam business, choosing the right legal structure is key. The main options each have pros and cons:
Sole Proprietorship
A sole proprietorship is the simplest structure. You operate as an individual with unlimited liability. Any business debts or legal issues impact your assets. Setup only requires registering a DBA. However, sole proprietors have limited options for growth and financing. This structure works best for very small webcam businesses just starting.
Partnership
A partnership shares ownership between 2 or more people as personal liability partners. You can combine skills and investment, but all partners are responsible for debts/lawsuits. Partnership agreements should outline profit/loss distribution and decision-making. This works for small webcam businesses with multiple trusted co-owners.
Corporation
A corporation creates a separate legal entity from the owners. Shareholders have limited liability, but corporations require substantial formalities like appointed directors, shareholder meetings, reporting, and tax requirements. The corp structure supports raising investment capital but involves high legal/accounting costs. This works best for large webcam companies planning an IPO.
Limited Liability Company (LLC)
For most webcam startups, a limited liability company (LLC) offers the best of both worlds. LLCs limit the owners' liability and allow flexible management options without onerous corporate formalities. Profits/losses flow through to members' taxes. LLCs permit raising capital through selling ownership shares. Protect your personal assets while remaining in control of your brand.
5. Register Your Business For Taxes
An Employer Identification Number (EIN) is a unique tax ID number the IRS issues to business entities operating in the United States. All webcam businesses need an EIN for federal tax purposes.
You'll use your EIN on all your federal tax documents and filings, including income tax returns, employment tax returns, and excise tax returns. It identifies your business and allows you to open business bank accounts, apply for licenses, and complete other business transactions.
Applying for an EIN is free and can be done online anytime.
Follow these steps:
Navigate to the IRS EIN Assistant and select Apply Online
Choose your entity type (likely LLC or Corporation)
Enter your personal info and business legal name/address
Complete the online interview questions
Receive your EIN immediately upon completion
The entire process usually takes less than 15 minutes. You'll also receive confirmation mail with your EIN within 4 weeks.
In addition to your federal EIN, contact your state revenue or taxation department to register for sales tax collection. You may need to complete business license applications for state/local requirements.
Having an EIN legitimizes your webcam business and saves you from using a Social Security number for tax purposes. It streamlines reporting and compliance with federal and state agencies. Take care of this critical registration upfront as you formalize your business structure.
6. Setup Your Accounting
Maintaining accurate financial records is critical for any webcam business. With sales, expenses, independent contractors, and inventory to track, having a robust accounting system provides valuable insights while keeping you compliant.
Accounting Software
Getting set up with small business accounting software like QuickBooks allows you to automate tracking income, expenditures, and accounts receivable/payable, and generate financial statements. Features like bank feed imports, invoicing, and inventory management save tons of time. Expect costs of $10-$50 per month.
Hire an Accountant
Hiring an accountant takes things a step further through bookkeeping, payroll, reconciliations, and addressing complex transactions. They'll ensure you deduct all eligible business expenses, provide consulting on financial strategy, and make tax time easy. Expect to invest at least $200 per month for basic accounting support.
Open a Business Bank Account
Keeping business finances separate from personal is essential. Open a dedicated business checking account to keep track of cash flow separately. Business credit cards also help segment expenses and provide protection.
Apply for a Business Credit Card
With a business credit card, limits are based on your company's financials rather than your credit score. Provide your EIN, time in business, revenue, and other details when applying. Manage the card properly to build a business credit history.
7. Obtain Licenses and Permits
Before officially launching your webcam business, it's critical to ensure you have secured all required federal, state, and local licenses and permits. Find federal license requirements through the U.S. Small Business Administration. The SBA also offers state license requirements.
The specific licenses and permits needed will vary based on your location and business activities. Here are some common examples of webcam companies:
A city or county business license proves your business is registered and authorized to operate within that jurisdiction. Fees are typically under $100 annually. You'll need licenses for all locations where you have a physical presence.
Retailers may need special seller's permits or sales tax licenses for collecting and remitting sales tax on taxable transactions. These are issued by state taxing authorities and requirements vary by location.
If selling products regulated at the federal level, like electronics, you may need special licenses from agencies like the Consumer Product Safety Commission or Environmental Protection Agency.
Businesses with employees need both federal and state tax IDs for payroll and unemployment tax purposes. Though requirements differ, expect to file quarterly payroll reports.
If your webcam business owns or leases commercial vehicles that cross state lines, you'll need a USDOT number and associated motor carrier authority. This involves application fees and reporting.
Importing products usually requires registering for an importer ID number as well as paying applicable duties and tariffs. You may need an export license for any ITAR-controlled electronics.
8. Get Business Insurance
Carrying adequate business insurance is highly recommended to protect your webcam company from unexpected risks that could lead to substantial losses.
Insuring against potential liabilities shields your assets if you're sued. A general liability policy covers legal defense costs and damages awarded for bodily injury, property damage, personal injury, or advertising claims.
Not carrying property insurance could bankrupt you after an event like fire, theft, or vandalism. Make sure your policy covers your office, inventory, equipment, and valuable data.
Going without business interruption insurance means no income if you can't operate after a disaster. It covers operating expenses during shutdowns and lost profits until you reopen.
Other key covers like commercial auto, workers comp, cyber liability, and umbrella insurance fill gaps in protection.
Not insuring your business opens the door to financial ruin. Potential disasters include:
Customers sue after claiming your product caused harm.
A fire destroys your office and all inventory.
You're hacked and customers' data is breached.
An employee is injured on the job and sues.
To get insured, first, assess your risks and required coverage types. Get quotes from multiple providers like Progressive and The Hartford. Compare on price, including perils and policy limits.
Though not required, insurance can mean the difference between surviving or shutting down after the inevitable unexpected happens. Protect your assets and peace of mind.
9. Create an Office Space
Having a professional office can benefit your webcam business for meetings, product demos, shipping operations, and providing a workplace for any employees. The right office setup depends on your budget and needs. Choose one for administrative duties only or one that doubles as a webcam studio.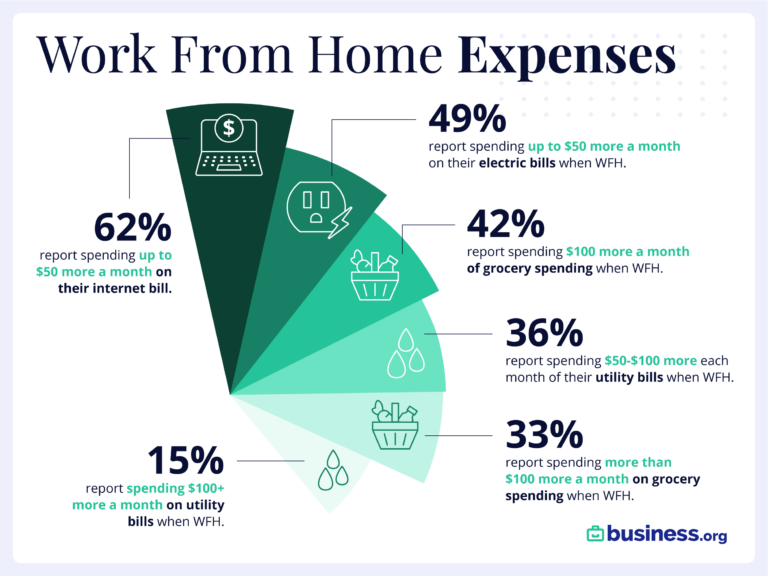 Home Office
A home office allows bootstrapping your business while working from the convenience of home. Dedicate space exclusively for work to separate professional and personal life. Expect minimal costs like furniture and supplies. However, it can feel less professional for meetings and limits growth.
Coworking Office
Coworking spaces like WeWork provide an office environment with amenities like meeting rooms, high-speed internet, printing, and kitchen access. You also gain a community and networking. Expect to pay $200-$500 per desk monthly with flexible month-to-month plans. This supports a small team with room to grow.
Retail Office
A retail space combining office and showroom works if selling directly to consumers. Your location becomes a destination for customers to see and test products. Budget $2-$5 per square foot monthly for lease costs. Hire staff to manage the showroom.
Commercial Office
For established webcam companies, a commercial office offers room for large teams with space to grow. Expect lease costs of $20-$40 per square foot annually in a Class A building. Build out space to your needs with conference rooms, private offices, phone booths, and more. This signals your business has scaled successfully.
10. Source Your Equipment
Launching a webcam business requires inventory like webcams, accessories, packaging materials, and office equipment. Smart sourcing saves money while acquiring quality gear. Here are a few ways to begin purchasing essential equipment.
Buy New
Buying a new good quality camera directly from manufacturers like Logitech ensures the latest models with full warranties. Shop authorized retailers like Amazon and Best Buy for competitive pricing and fast shipping. New products often include all the features needed for success.
Buy Used
Buying used saves substantially on select equipment. Check eBay, Craigslist, and Facebook Marketplace for lightly used computers, furniture, and electronics. Meet locally or have items shipped. Inspect closely and test before purchasing.
Renting
Renting equipment avoids large upfront costs. Consider renting pricier gear like professional lighting kits and high-end cameras for video production. Sites like Borrow Lenses allow renting by the week or month. Make sure rental costs don't exceed buying outright long-term.
Leasing
Leasing office spaces, company vehicles, and other fixed assets can make sense for growing businesses. Leasing provides flexible terms while building business credit. Understand total spending over the lease period to avoid overpaying.
11. Establish Your Brand Assets
Building a strong brand identity requires careful planning, and is crucial for any new webcam business to stand out. The right branding values convey your company's identity and shape public perception.
Buy a Business Phone Number
Start with a professional business phone number from a provider like RingCentral. Choose a local number or toll-free 800 number depending on your customer base.
Design a Logo
Next, work with a designer to create a sleek logo and visual brand identity. Services like Looka provide affordable logo design and branding packages to fit your budget. Choose logo styles and colors reflecting your webcam business values and offerings.
Print Business Cards
Business cards are essential for networking, marketing, and sales. Sites like Vistaprint allow affordable printing with a quick turnaround. Include your logo, tagline, contact info, titles, and social media. Have cards handy for trade shows, client meetings, and more.
Buy a Domain Name
Secure your brand identity online by purchasing a domain name. Use domain registrars like Namecheap to buy a .com matching your business name for under $15 per year. Opt for short memorable domains.
Design a Website
Build a website with services like Wix or hire a web developer on Fiverr. Your site is the hub for all branding, product info, support, and sales. Invest in a professional responsive design.
12. Join Associations and Groups
Joining relevant local organizations and online communities provides invaluable connections and insights for webcam businesses.
Local Associations
Local associations like chambers of commerce and industry-specific groups offer networking and educational resources. For example, connecting with the Consumer Technology Association or regional tech alliances gains access to events and mentorship. Membership fees are usually under $500 annually.
Local Meetups
Local meetups enable meeting fellow entrepreneurs and industry experts in person. Sites like Meetup help find events like startup mixers, tech talks, and more nearby. Attend regularly to form local relationships and get advice.
Facebook Groups
Social media platforms are a great way to meet other webcam platform business owners. Facebook groups provide online communities to ask questions, create a group chat, discuss live streaming, promote your business, and collaborate. Consider joining established groups like Small Business Owners Network (USA Only).
Other networking options in social media channels include finding mastermind groups on LinkedIn, attending local trade shows and conferences, and volunteering with organizations aligned with your webcam business values.
13. How to Market a Webcam Business
Implementing an effective marketing strategy is imperative for any new webcam business to attract customers and drive growth. Your marketing plan should include valuable content customized to the personal preferences of your target audience.
Personal Networking
First, leverage your personal and professional network. Satisfied referrals from people who know and trust you are invaluable. Offer incentives like discounts for referrals that convert to sales. Customer testimonials and case studies also build credibility.
Digital Marketing
Run Google Ads campaigns to get your website in front of local searchers. Target relevant keywords like "webcam [city]" and "webcam accessories".
Promote engaging social media content across platforms like Facebook, Instagram and TikTok. Consider paid ads to reach larger targeted audiences.
Start a YouTube channel creating webcam reviews, tutorials, and related content. Optimize videos for search to gain organic visibility.
Build an email list by offering discounts for signups. Send regular newsletter emails with product updates, specials, and helpful tips.
Guest post on niche blogs and insert backlinks to your site to build SEO authority and traffic.
Traditional Marketing
Print flyers and distribute them at local colleges, offices, events, etc. to raise awareness. Include deals to incentivize visits.
Take out ads in local newspapers and magazines related to tech and entrepreneurship. Hyper-target your messaging.
Sponsor relevant events like esports tournaments and video conferences to get in front of your audience.
Run radio spots on stations your target demographic listens to. Local DJ endorsements can go a long way.
Purchase outdoor ads like billboards and transit ads located near tech hubs and campuses.
Hand out swag like t-shirts and stickers at conventions and trade shows. Draw traffic to your booth.
Execute across channels to maximize reach. Track results closely, doubling down on what works and eliminating ineffective efforts.
14. Focus on the Customer
Providing exceptional customer service needs to be a top priority for any new webcam business. How you support customers directly impacts growth and referrals.
Some ways to improve customer focus in your own webcam site include:
Responding quickly to pre-sales questions builds trust and confidence to convert prospects. Offer chat, phone, and email support with extended hours to assist customers anytime.
Make returns and exchanges hassle-free, even if not required. This flexibility creates positive sentiment even if customers change their minds.
Follow up proactively after purchases to resolve any issues. Consider post-sale surveys to identify areas for improvement.
Empower staff to go above and beyond if customers experience problems. Replace defective products immediately and consider discounts or freebies after issues.
Pay close attention to online reviews. Respond professionally to negative feedback and offer resolutions. Positive experiences drive referrals and repeat business.
Providing an incredible customer journey before, during, and after purchase is powerful. Word spreads quickly about stellar service. While expensive to acquire new customers, nurturing existing ones fuels growth.