The web design industry is booming. According to research from IBISWorld, the market size for web design services in the US reached $21 billion in 2022.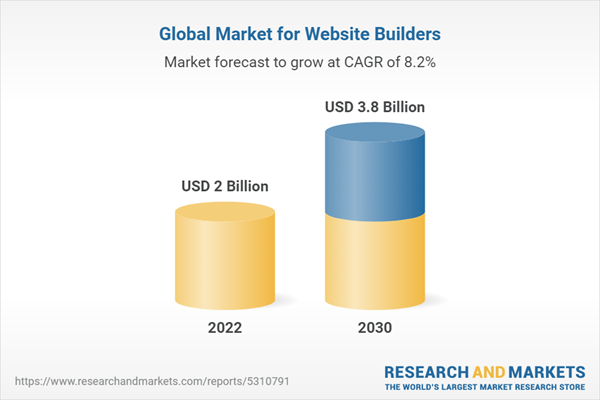 With more businesses establishing an online presence and consumers spending increasing time online, demand for web design continues to grow. This presents an exciting opportunity for aspiring entrepreneurs looking to start a web design business.
This guide will discuss how to start a web design business. Topics include market research, competitive analysis, registering an EIN, reaching your target audience with customer focus, and more. Here's everything you need to know to start a web design company.
1. Conduct Web Design Market Research
Market research is important to any web designer looking to start a successful web design business. It provides insight into important elements of a business plan. There are two types of market research. Primary research is research you perform yourself, while secondary is research collected by a third party.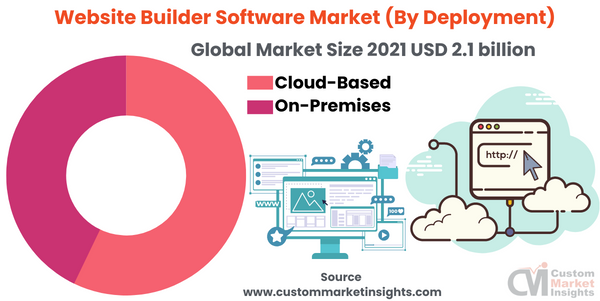 Several key factors are driving growth in this industry:
Increasing internet penetration and e-commerce adoption are fueling demand for web design services. More businesses need websites to sell and market online.
Web design is critical for brand-building and digital marketing. Professional web design supports SEO, social media, and digital ad campaigns.
Advancements in web technologies like responsive design have increased the complexity of sites. Businesses are willing to pay more for custom sites optimized for multiple devices.
SMBs make up the largest share of industry revenue at over 40%. Small businesses see web design as a high-ROI investment to attract and convert customers online.
While the web design market is consolidated with the top 50 companies accounting for 35% of revenue, there is still ample room for new entrants. The industry has low capital requirements and barriers to entry compared to other tech services.
Key opportunities in this market include:
Specializing in site types like e-commerce, SaaS, nonprofit, and mobile sites. Establishing a niche can help win clients.
Offering website maintenance/support services in addition to design. This creates ongoing revenue.
Partnering with digital marketing agencies to provide referrals and co-service clients.
Targeting local SMBs and building a reputation in a geographic region. Local SEO can drive leads.
With the accelerating digitization of business and commerce, demand for professional web design services shows no signs of slowing. For entrepreneurs who can effectively market their services, develop competitive advantages, and deliver ROI to clients, web design presents a lucrative startup opportunity.
2. Analyze the Competition
Understanding the competitive landscape is crucial for any new business, including web design. Competitive analysis is important to developing web design skills to meet the current market needs. From project management software to service offerings and beyond, you need to know about competitors before starting your own web design business.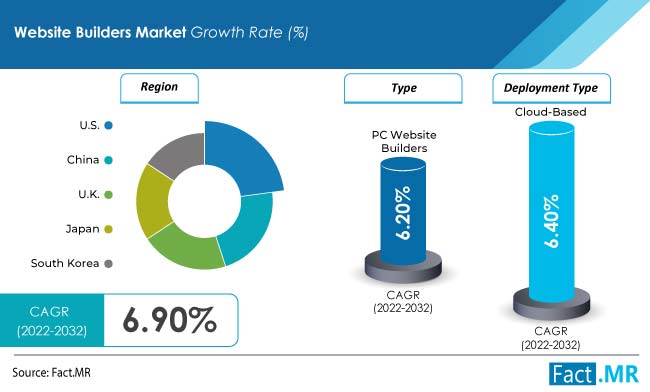 Here are some tips to analyze competitors:
Research industry reports to identify major players in your region and niche. Gather data on their market share, number of employees, services offered, and prices. This establishes the competitive set.
Evaluate competitor websites in-depth. Review designs, functionality, and SEO elements like keywords and backlinks. See what they do well and where they fall short to find strategic advantages.
Use SEMrush, Ahrefs, or SpyFu to analyze competitors' digital marketing and SEO. See which keywords and landing pages drive traffic and convert visitors.
Monitor social media activity for brand awareness, engagement levels, and thought leadership positioning. Follow their blog/news sites for content marketing tips.
For brick-and-mortar, assess their clientele, pricing, and messaging by visiting locations. Evaluate website integration, local SEO, and digital ad spend. Being on both online and offline radar is ideal.
Conducting in-depth competitor research illuminates their positioning and untapped opportunities. New web design firms can zero in on niche targets and employ differentiated strategies to stand out, meet unmet needs, and win clients. Keeping tabs on competitors ensures your competitive advantage doesn't erode.
3. Costs to Start a Web Design Business
When starting a web design business, careful financial planning and cost analysis are essential. Here is a realistic breakdown of likely expenses:
Start-Up Costs
Business registration fees typically range from $50-$150 depending on your state and business structure. Registering an LLC costs more than a sole proprietorship.
Website design and development will likely cost $2,500-$5,000 if outsourced to freelancers or agencies. Building an in-house portfolio site on WordPress can reduce costs to $500-$1,500.
A decent starter computer or laptop will be $1,000-$2,000. Web design software like Adobe CC has monthly plans from $20/month. Other one-time costs include $100 for peripherals and $300 for furniture.
Shared coworking space to serve as a starter office can be found for $200-$500 per month depending on location and amenities. A minimum 3-6 month commitment is usual.
Liability insurance for a web design business costs approximately $500-$1,500 annually depending on coverage levels. General liability protects against third-party claims.
Initial digital marketing and advertising spending to generate awareness and leads typically requires a budget of $2,000-$5,000. Local search and social ads are the most affordable starting points.
In total, starting a lean web design business can cost between $5,000-$15,000+ in upfront capital investment, not counting any major unforeseen costs. Sufficient operating capital for the first 6-12 months is recommended before generating revenue.
Ongoing Costs
Web hosting and licenses for regular business operations run $100-$300 per month including website hosting, software subscriptions, and productivity tools.
Coworking membership averages $200-$500 monthly. A basic insurance policy costs $40-$120 per month.
Salaries for any employees or freelance contractors can start around $4,000 per month, depending on workload and pay rate. Payroll taxes and benefits add 25%-30% on top.
Ongoing advertising costs vary greatly based on strategy, but $500-$2,000 per month is typical, allocated across digital channels like Google and social ads.
Other recurring expenses like utilities, office supplies, software, subscriptions, and professional services can cost $200-$500 per month.
Annual Ongoing Expenses
Liability insurance, licenses, permits, and legal/accounting fees can cost $1,000-$3,000 annually.
Technology upgrades like new computers and software can run $2,000-$5,000 per year.
Professional development such as conferences, courses, or certifications average $1,000-$3,000 annually per employee.
With lean operations and gradual scaling, a new web design business can limit monthly fixed costs to $5,000-$10,000. However realistic financial planning should account for both one-time start-up costs and recurring overhead expenses.
4. Form a Legal Business Entity
When starting a web design business, one of the first legal steps is choosing a business structure. The four main options each have advantages and disadvantages to weigh.
Sole Proprietorship
A sole proprietorship is the simplest structure with no legal separation between you and the business. Setup only requires registering a DBA. This offers autonomy and tax simplicity with no corporate taxes. Income is taxed as personal income.
Sole proprietorships also have limited options for raising investment capital and can't take on partners. As a web design business grows, a sole proprietorship becomes less ideal.
Partnership
A general partnership allows two or more co-owners to jointly operate a web design firm. This enables combining resources and skills while sharing profits and losses. However, each partner is also personally responsible for all business liabilities.
Partner disputes can be messy without clear operating agreements. General partnerships offer minimal liability protection or tax advantages. Still, they provide more flexibility than sole proprietorships for multi-owner web design firms.
Limited Liability Company (LLC)
For web design businesses, forming an LLC provides the best liability protection with fewer compliance requirements than a corporation. As the name suggests, owners' assets are shielded from business debts and legal claims. Being a pass-through entity, LLC income is taxed only once personally for each owner. LLCs allow flexible ownership stakes through units rather than shares of stock.
Owners can also elect S Corp status for certain tax benefits. LLCs do involve more complex setup costs and maintenance compared to sole proprietorships. But the liability protection makes them ideal for web design companies concerned about professional liability.
Corporation
A corporation, or C corp, establishes the web design business as a distinct legal entity from owners. This provides the highest level of personal asset protection. Corporations can attract investment by issuing stock. They also offer the most flexibility for profit distribution and some tax advantages. However, corporate income is taxed at both the corporate and personal level.
5. Register Your Business For Taxes
An Employer Identification Number (EIN) is a unique 9-digit number that identifies your business to the IRS and federal government. It is similar to a social security number but for businesses.
While sole proprietors can use SSNs, most web design businesses should get an EIN. LLCs, corporations, and partnerships must have one. An EIN is required to open business bank accounts, apply for licenses, hire employees, and file taxes properly. It adds legitimacy to your business when applying for financing or contracts.
How to Apply for an EIN
The IRS makes it simple to get an EIN online. Follow these steps:
Go to the IRS EIN Assistant and answer a few short questions.
Select the appropriate applicant type for your business structure.
Provide basic business information and contact details.
Choose if you want it for federal or state purposes too.
Specify if you want to print the confirmation letter now.
That's it! The EIN will be generated instantly after submitting the form. The whole process takes less than 10 minutes and there is no application fee.
In addition to a federal EIN, web design businesses may need sales tax permits based on services offered and locations served. Check your state's Department of Revenue website for registration rules.
For example, if selling web design services in California, you must register with the California Department of Tax and Fee Administration to collect and remit state sales tax. The process can be done online after obtaining an EIN.
Proper business registration protects your company and keeps you tax-compliant as you start earning revenue. Consult an accountant to ensure you meet all federal and state requirements.
6. Setup Your Accounting
Proper accounting is crucial for web design businesses to remain financially organized and IRS-compliant. Investing in the right accounting tools and support provides major benefits.
Accounting Software
Utilize small business accounting software like QuickBooks to automatically track income, expenses, invoices, and taxes, and generate financial reports. Linking QuickBooks to business bank/credit card accounts and services like PayPal sync transactions seamlessly. This automation saves tons of time on manual data entry and reconciliation.
Hire an Accountant
Partner with an accountant or bookkeeping firm to handle taxes, payroll, financial statements, and overall advisory services. For basic monthly tasks like bank reconciliations, expect to budget $200-$400. Come tax time, preparing annual filings and tax returns costs $700-$1,500+. However, an accountant helps maximize write-offs and avoid IRS issues.
Open a Business Bank Account
Maintaining completely separate finances for your web design business is essential. Do not combine personal and business funds. Open a dedicated business checking account using your EIN, which also streamlines accounting.
Apply for a Business Credit Card
Get a business credit card solely for company expenses. Business cards don't use your credit score. Limits are based on business revenue and industry averages. Provide your EIN, legal business name, contact info, and estimated card volume when applying through issuers like CapitalOne Spark. Set cards to auto-pay each month.
7. Obtain Licenses and Permits
Before taking on clients, new web design businesses must ensure they have secured all required federal, state, and local licenses and permits. Find federal license information through the U.S. Small Business Administration. The SBA also offers state requirements through the local search tool.
Most states require businesses to register for a general state business license. Fees are typically under $100 annually. A business license makes your company's formation official for legal and tax purposes. Check your Secretary of State website for requirements in your state.
For example, California requires all businesses to file for a Fictitious Business Name or "Doing Business As" statement. This registers your official business name if operating under a title other than your full legal name.
Many professions require practitioners to carry specialty occupational licenses. For web designers, no universal license exists but certain services may need additional clearance.
For instance, if directly handling financial transactions through e-commerce site development, a state money transmitter license is often necessary. These cost $500-$1,000 initially with annual renewals.
Or if storing sensitive user data like with custom CRM or CMS builds, you may need data security compliance certification like SOC 2.
If planning to operate a web design studio out of a physical office or commercial space, confirm the zoning designation allows for an office-based business. If not, apply for a zoning variance through your city or county planning department.
If making major renovations to the space, construction permits are likely required too. Inspections ensure building codes and ADA compliance.
Tax permits like sales tax licenses are essential for charging and collecting certain local taxes. Your state or city financial authority provides info on obtaining any tax licenses.
8. Get Business Insurance
Carrying proper insurance is crucial to protect web design businesses from unexpected risks that could lead to lawsuits or major costs. Being underinsured opens the door to potentially company-ending scenarios:
A client sues for failure to meet project expectations and breaching the contract. Without liability coverage, legal fees and damages could run tens of thousands.
A faulty computer starts an office fire that destroys equipment and files. Repairs and replacing hardware without insurance would devastate small budgets.
The owner suffers a serious accident rendering them unable to work for months. Lost income without disability insurance could sink the business.
The right insurance reduces these threats. Commonly recommended policies include:
Professional liability to cover claims of errors, omissions, or malpractice during client work.
General liability for bodily injury and property damage claims by third parties.
Cyber liability to cover data breaches, hacks, and digital privacy violations.
Business property for office space, equipment, and inventory.
Business interruption to replace income lost due to disaster.
To get insured, first, assess your risks and required coverage levels. Compare quotes from different providers. Apply online or work with an insurance broker to secure multiple policies. Expect costs from $500-$5,000 annually depending on the extent of protection.
9. Create an Office Space
An office space can provide a professional home base for meeting clients, collaborating with team members, and housing equipment. The needs and budget of a web design business should determine the ideal setup.
Home Office
A home office in a spare room offers autonomy and minimal costs. With remote work capabilities, home offices allow web designers to avoid paying for dedicated space. However, conducting client meetings at home may seem unprofessional. Zoning laws could also preclude customer-facing home offices. Expect costs of $100-$300 for basic furniture and equipment.
Coworking Office
Coworking spaces like WeWork provide an instant professional office with amenities like fast internet, printing, conference rooms, and front desk staff. The flexible month-to-month terms allow web design firms to quickly scale up or down as needed. Small private offices in shared coworking spaces generally run $300-$800 per month depending on location.
Retail Office
Subleasing office space inside an established company's building is another flexible option. Web designers can leverage existing infrastructure and administrative support. Costs are slightly cheaper than normal office rentals, averaging $400-$1,000 monthly.
Commercial Office
A long-term lease of stand-alone office space provides the most control and customization for build-outs. However, the multi-year commitments and capital costs for purchasing furniture and tech make this riskier for new web design ventures. Total monthly costs range from $1,000-$5,000 depending on size, condition, length of lease, and location.
10. Source Your Equipment
A web design business requires minimal physical equipment, with computers and software being the primary needs. Here are options for acquiring the necessary technology both new and used:
Buying New
Ordering brand-new laptops, monitors, accessories, and design programs like Adobe CC ensures peak performance. Apple and Lenovo have reliable high-end laptop models from $1,000-$2,500. Ergonomic desks and chairs cost $200-$500 each. Purchase essentials upfront for efficiency.
Buying Used
Quality used and refurbished computers provide major savings, often 40%-60% less than new ones. Check used inventory on sites like Amazon. Apple has a Certified Refurbished Mac section. Facebook Marketplace and Craigslist also list local used gear from businesses.
Renting
Renting computers and accessories enables accessing the latest equipment without major capital outlays. Rental companies like Rentacomputer offer flexible monthly terms for workstations, software, printers, and more. Plans run $100-$300 depending on items. Renting works for limited projects.
Leasing
Leasing via a third-party financing company locks in technology access at fixed monthly payments. At the end of a 2-4 year lease, you can purchase outright, return, or refresh equipment. Payments are tax-deductible expenses. However, leasing terms are less flexible than renting month-to-month.
11. Establish Your Brand Assets
Creating a strong brand identity is crucial for web design companies to stand out and be remembered. By investing in branding early on, web designers can build trust and recognition.
Get a Business Phone Number
Acquiring a unique phone number via a provider like RingCentral adds legitimacy and convenience for clients. Avoid using personal cell numbers. Toll-free 800 numbers convey professionalism. Expect $25-$50 monthly for a business line.
Design a Logo
A logo and visual brand identity make the web design business easily recognizable. Consider clean, modern designs that reflect your services. Looka provides affordable AI-powered logo creation starting at $20.
Design a Website
For web designers, an abstract mark style often works better than restrictive names or literal symbols. Repeating colors, fonts, and shapes creates cohesion across marketing materials both online and offline.
Professionally printed business cards, letterhead, and signage from Vistaprint make memorable first impressions at networking events, sales meetings, conferences, and your office. Customers equate polished materials with quality services. Stock 500 cards for under $50.
Obtain a Domain Name
Purchasing a domain underscores your position as a digital expert. Use .com over alternatives and make it easy to remember and spell. Check availability with Namecheap which provides domains from $9-$15 annually. Matches your business name work best.
Having a modern website establishes your abilities in action. Wix makes DIY site building straightforward for under $15 monthly. Or hire specialized web developers on Fiverr to handle technical aspects starting around $500. Optimize with SEO best practices.
12. Join Associations and Groups
Joining local web design organizations, attending industry meetups, and participating in online communities can provide invaluable connections and growth opportunities for new web design companies.
Local Associations
Seek out associations like the AIGA with chapters nationwide focused on the design profession. They organize conferences, competitions, mentorships, and more. The Freelancer's Union helps independent web designers learn and find job leads through local networking events.
Local Meetups
Attending regular meetups expands your professional network quickly. Use Meetup to find web design networking happy hours, tech talks, workshops, and conferences nearby. Interacting in person fosters relationships with peers and potential clients. Bring business cards and be proactive in conversations.
Facebook Groups
Industry-specific Facebook Groups like Creative Women in Web Design, and Website Design | Digital Marketing | Freelancer | Business Startup provide advice, job leads, and exposure. Other web designers are eager to help. Be an active contributor by sharing insights, and tools, and answering questions.
13. How to Market a Web Design Business
Implementing an effective marketing strategy is essential for web design businesses to attract and convert new clients. With the right mix of digital and traditional techniques, companies can grow quickly by reaching a wider audience in the web design niche.
Personal Networking
Leveraging your personal and professional network is the most affordable starting point. Satisfied clients who see results from your work will gladly provide referrals if asked. Consider offering referral rewards like discounts on future projects. Word-of-mouth is powerful organic marketing.
Digital Marketing
Google Ads lets you display text, image, and video ads alongside search results based on keywords. You only pay when users click your ad.
Facebook and Instagram ads utilize precise demographics, interests, and behaviors to reach potential customers. Retargeting keeps your brand visible.
Content marketing through blogging and social media establishes expertise. SEO optimizes content for search traffic.
Email newsletters and lead magnets like guides or checklists build your contact list to share company updates and offers.
Reviews on Yelp, Google, and industry sites lend credibility while expanding visibility.
Traditional Marketing
Printed flyers, postcards, and brochures raise local awareness for minimal investment when distributed smartly.
Attending networking events introduces your brand to many prospects at once. Have branded giveaways to be memorable.
Cold-calling local businesses to explain services and offer free website audits gets conversations started.
Radio ads can target drive-time commuters or listeners of certain stations. Negotiate reasonable rates for 30-second spots.
Billboards placed along major highways get exposure near your service areas. Rates range greatly based on traffic.
A diversified strategy of digital outreach and real-world connections ensures a unique web design business brand. Focus on converting leads into satisfied clients who will help perpetuate your success through referrals.
14. Focus on the Customer
Providing exceptional customer service is crucial for web design companies to keep new clients and potential clients satisfied and gain referrals for new business. With so many options, designers must focus on delivering a standout experience.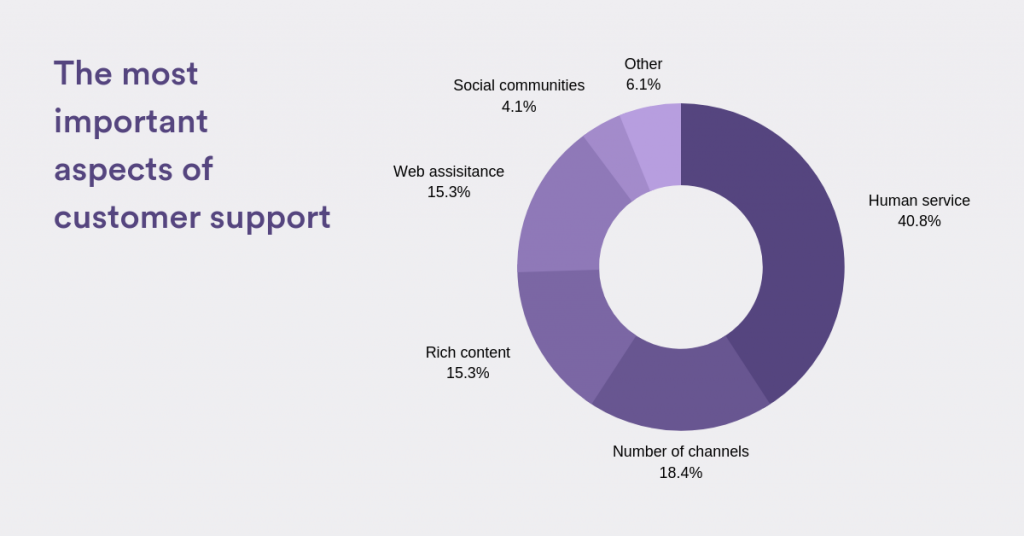 Improve customer focus as a web designer by trying these tactics:
When launching a new web design firm, each client should be treated like a valuable partner. Be responsive to inquiries and emails, answering every question thoroughly no matter how small.
During projects, give regular progress updates and solicit ongoing feedback. Adjust designs and plans based on input to meet their needs. Avoid seeming difficult to work with.
Share tips and best practices to educate clients on maximizing their new website. Surprise them by including extra deliverables like stock photos at no added cost.
Following the launch, check in periodically to see if they need any changes or help with marketing. Offer discounts to have them utilize you for additional services like SEO optimization.
Providing white glove customer service proves your focus is on their success. Satisfied clients then eagerly refer new business your way.
Make customer service a core competency. It establishes quality, expertise, and strong relationships that fuel referrals and growth for a new web design agency.