The commercial rental property market is consistently growing. With a compound annual growth rate of 3.3% between 2022 and 2027, it's a great time to dip your foot in the rental property pool.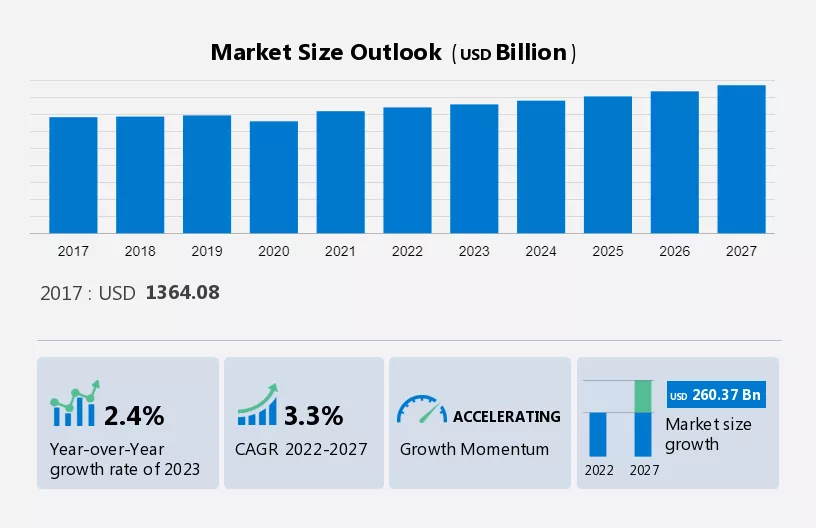 Through this guide, we'll discuss how to start a commercial rental property business. Topics covered include market research for your rental property business plan, opening a business bank account to separate finances, sourcing an investment property business office, and more. Here's everything you need to know about being a rental property business owner.
1. Conduct Commercial Rental Property Market Research
Market research is essential to finding rental property investors and starting your rental property business. Market research offers insight into finding the best property manager, who your target market is, where to set up shop, and more.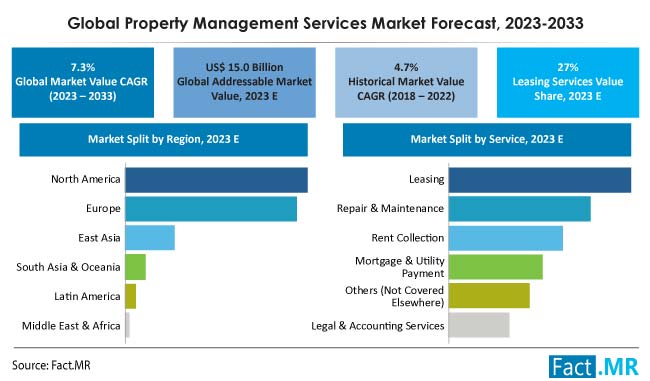 Some of the details you'll learn through market research include:
In the retail sector, many stores are still focused on securing prime brick-and-mortar locations despite the rise of e-commerce.
Clothing, beauty, electronics, and convenience stores still thrive on foot traffic and in-person customer experiences.
Retail rents are the highest since the 2008 recession, averaging $20.13 per square foot.
As discretionary spending recovers from the pandemic, new retail spaces will be in high demand.
Office rents are also surging across major metros as companies aim to secure space.
With remote and hybrid work still prevalent, having upgraded, modern office space available for lease provides a major value proposition.
Businesses are looking for flexible footprint solutions more than ever.
On the industrial side, e-commerce continues to fuel massive demand for warehouse and distribution space.
Around 1.2 billion square feet of industrial space was absorbed in 2021, with vacancy rates dipping to all-time lows of 3.6%.
Online retailers, third-party logistics firms, and suppliers are all competing for space.
Rents for industrial buildings have spiked over 20% in the past year in some markets.
By getting in the game early, the potential returns and cash flow are immense compared to other asset classes in this cycle. With the right strategy and mix of properties, building a commercial rental portfolio can deliver outsized gains for those able to move quickly.
2. Analyze the Competition
To succeed in commercial real estate, you need a full understanding of who your competitors are and what they offer.
Some ways to get to know your competition as a rental property owner, include:
Start by identifying all the property management firms and landlords in your target locales.
Drive around town and note all the "For Lease" signs on retail, office, and industrial buildings.
Review each competitor's website and marketing materials.
Pay attention to the language and branding they use.
Compile a spreadsheet to compare square footage, asking rents, location quality, and vacancy rates.
You can also gain useful intel on competitors through their online presence.
Monitor their social media and digital ads. Sign up for email lists to see promotions.
Read through online reviews on Google, Yelp, and other sites to learn about reputations and pain points.
Run competitors through tools like SpyFu to analyze their SEO and PPC strategies.
Seek out specialized buildings and amenities competitors lack.
Identify opportunities to better meet customer needs through your marketing and positioning.
With an in-depth competitive analysis, you can craft an effective strategy for launching and growing your commercial rental business in a crowded landscape. The companies who know the competition best are poised to lease faster and achieve higher occupancy at premium rates.
3. Costs to Start a Commercial Rental Property Business
Starting a commercial rental property company will require significant upfront capital, but has major long-term income potential if done right.
Start-up Costs
Incorporation Fees – $200-$500 to establish your business entity and obtain licenses/permits.
Commercial Property Purchase – For stand-alone buildings this often ranges from $500k-$5M depending on type, size, and location. Expect higher costs in major metro areas.
Down Payment – Typically 20-25% minimum for any commercial property mortgage.
Inspection/Appraisal Fees – $3k-$10k to thoroughly assess any site's condition before purchase.
Legal Fees – Budget $5k-$15k to cover contracts, leases, and documents.
Insurance – $2k-$10k annually for robust commercial property coverage.
Property Enhancements – $20k-$100k+ for any renovations, maintenance, or features to optimize the asset.
Marketing – $2k-$5k upfront for branding, website, and materials to begin promoting space.
Ongoing Costs
Ongoing monthly costs will include
Mortgage Payments – Plan for this to be the largest fixed cost, often $5k/month+ per $1M borrowed.
Repairs & Maintenance – Budget 1-2% of total building value annually for any fix-ups needed.
Property Management Fees – Typically 3-10% of the collected rent, either handled in-house or outsourced.
Utilities – If you handle versus tenants, scale costs based on building size and usage.
Insurance Premiums – Budget $200-$1000+ monthly depending on property value.
Property Taxes – Varies by state/location, often 1% of assessed value annually.
While the overhead is high, strategic commercial investments paying 8%-12% in net operating income can deliver excellent cash-on-cash returns. With large long-term leases in place, lucrative appreciation potential also boosts the overall profit outlook substantially over time.
4. Form a Legal Business Entity
When starting a commercial real estate venture, one of the most important early decisions is choosing the right business structure. Here are the key options to consider:
Sole Proprietorship
A sole proprietorship is the simplest and most common for small-scale investors but offers little liability protection. All company debts and legal/tax liabilities are borne personally by the owner. Income and losses flow directly to your tax return. Minimal paperwork is needed to establish a sole proprietor entity, making it fast and cheap.
Partnership
Forming a general partnership allows pooling of resources and expertise with other investors. This can help raise capital and provide skills like property management or acquisition negotiations. Income and debts pass through to partners for tax purposes. However, each partner is fully liable for the actions of the other, exposing personal assets to substantial risk.
Limited Liability Company (LLC)
Establishing a Limited Liability Company (LLC) combines pass-through taxation with liability protection. Only your investment into the company is at risk, and personal assets are fully shielded from any legal or financial actions against the business. LLC regulations are flexible, reporting requirements are minimal and contract terms can be customized between members.
Corporation
A Corporation offers the highest level of liability protection but also comes with more complexity. Corporations pay their taxes on profits before funds pass to shareholders, leading to potential "double taxation". Significant record-keeping and corporate formalities are required. However, corporations can more easily raise capital through the sale of stock, and attract investors seeking the liability shield.
5. Register Your Business For Taxes
One key legal step for any company is obtaining an Employer Identification Number (EIN) from the IRS. This unique identifier is essentially your business's Social Security Number for tax purposes.
An EIN is required for opening any company bank account, applying for business licenses, and handling a range of tax duties. It also provides an extra layer of protection by keeping your SSN private.
Fortunately, obtaining an EIN for your commercial rental venture is quick and free through the IRS website. You can get your EIN immediately instead of waiting weeks for mail processing.
To apply online, first ensure you have any documents related to your business formation ready. Then visit the EIN Assistant page and select the option to view additional types, including limited liability companies and corporations.
Answer a series of short questions, such as naming all owners/members and confirming your LLC or incorporation status.
Provide the principal business location and any responsible party contacts. Specify that you operate a rental real estate business.
The entire process only takes about 10-15 minutes. Submitting online means no forms to fax or mail – everything is handled digitally. There are no fees charged by the IRS for obtaining your EIN.
You should also contact your state's business licensing office to register for any required sales tax IDs, reseller permits, or other local business licenses. Costs vary but are typically under $100.
6. Setup Your Accounting
Keeping accurate financial records is crucial when starting any company, but especially for real estate ventures that face complex tax situations.
Accounting Software
Investing in QuickBooks or similar software provides an easy way to track all transactions, generate invoices, manage payroll, and automate reporting. QuickBooks saves time and money by providing a variety of automated bookkeeping tasks. The software then organizes finances by category so you can track mortgage payments, maintenance costs, income from tenants, and more.
Open a Business Bank Account and Credit Card
Open dedicated business bank accounts and apply for a business credit card. Limits are determined by time in business and revenues rather than personal credit. Use this solely for any purchases related to the properties. Tracking all business spending makes taxes painless and provides liability protection if disputes arise.
Hire an Accountant
Consider also working with an accountant from the outset. A bookkeeper can handle collecting documentation, entering data, and reconciling accounts monthly to detect any discrepancies. Come tax time, your accountant will prepare and file returns, and advise on write-offs, deductions, and strategies to minimize your liability.
7. Obtain Licenses and Permits
Before renting out any commercial space, it is crucial to have the correct licenses and permits to legally operate in your city and comply with regulations. Federal license information is available through the U.S. Small Business Administration. The SBA also offers insight into state and city requirements through its local search tool.
Zoning Permit – Confirm the property's zoning allows for the commercial leasing activity you intend. Some areas prohibit retail/office use or have restrictions. Get approval in writing from the planning office before acquiring any site.
Building Permits – Any renovations or changes to the space like remodeling layouts, electrical, plumbing, fire systems, etc. require permits from the building department. Apply for each project. Improper work can risk fines or force changes.
Fire Inspection/Occupancy Permit – The fire marshal must inspect and approve commercial spaces to ensure adequate safety provisions are met per the city fire code. All systems, exits, extinguishers, etc. must be compliant. Annual re-inspection may be necessary.
Business License – Most cities require a general business license to legally operate. Fees vary based on company size, industry, estimated revenues, and other factors. This should be displayed onsite.
Industry-Specific Licenses – Some locations may require additional approvals based on your business activities beyond the standard business license. Research any supplemental needs.
Protect your investment and avoid preventable mistakes by keeping the paperwork for your commercial property well organized from the start. Check requirements annually for any changes. With the necessary licenses in hand, you can confidently sign tenants and operate a compliant, profitable commercial rental business.
8. Get Business Insurance
Purchasing robust insurance coverage is strongly advised when launching any commercial real estate venture. Having protection in place shields your properties, revenues, and personal assets from major financial risk.
Potential disasters like fire, floods, theft, or liability lawsuits could quickly destroy an uninsured company. Just a few scenarios:
A burst pipe leads to major water damage, displacing tenants for months and requiring expensive repairs. Lack of coverage means personally financing fixes.
A visitor slips on an icy sidewalk and sustains serious injuries, filing a $1 million claim. Without liability insurance, you bear the gigantic settlement costs.
An electrical fire sparked by old wiring burns down a building. Rebuilding without insurance would be financially devastating.
Safeguard against worst-case events by securing tailored policies offering both property coverage on your buildings and liability protection in case tenants or guests are harmed.
Work with a commercial insurance broker to review needs and get quotes. Have details on property values, risks, and existing safety features. Expect costs in the 1-4% of total property value range annually depending on details.
9. Create an Office Space
Having a professional office space is useful when launching a commercial real estate company for hosting meetings, handling paperwork, and conducting general business tasks. Here are some potential options to consider:
Home Office
A home office allows getting started with minimal overhead. Use a spare room or finished basement to handle admin work like drafting leases, processing invoices, and making calls to agents or tenants. Expect costs of a few hundred dollars for basic office furniture and supplies. However, home offices lack separation from personal life and may not properly impress some clients.
Coworking Office
For early-stage ventures, a coworking space like WeWork offers an affordable, flexible alternative. Get a mailing address, meeting rooms, shared admin support, and networking for as low as $300/month. Scale up or cancel anytime. This avoids long leases until the business matures. However, privacy is limited.
Retail Office
A standalone retail office allows visibility and signage if also managing a shopping plaza. Use an empty storefront or build out space onsite to handle property matters. This provides a permanent presence while allowing walk-ins but does take space away from lease revenue. Expect build-out costs of $100/sq ft.
Commercial Office
A modest commercial office with room for support staff, meetings, and brokerage activities may be ideal long-term. Buy/lease a simple, functional space centrally located to your properties. Invest in furnishings and tech to maintain professionalism. Expect leases around $20-$30/sq ft in many markets plus renovation costs.
10. Source Your Equipment
Launching a commercial real estate venture requires various supplies, furnishings, and equipment. Strategic sourcing can save substantially on overhead. Consider these options when acquiring necessary items:
Buying New
Brand-new desks, chairs, computers, office phones, and other gear can be purchased from retailers like Office Depot or Costco. Shop sales and special offers. Expect to pay full list pricing but obtain modern equipment under warranty. Lease-to-own financing may be available for major purchases.
Buying Used
Quality used office furniture and electronics can be found through classified sites like Craigslist and Facebook Marketplace. Search by city for sellers liquidating surplus corporate items as businesses close offices during the pandemic. Expect to pay 50-80% less than new with some cosmetic wear.
Renting
Consider renting specialized or infrequently used equipment like copiers and scanners rather than buying outright through vendors like Xerox. Usage plans allow scaling needs instead of major upfront costs.
Leasing
Furnish an entire office through turnkey leasing services like Cort that handle delivery, setup, maintenance, and refresh on multi-year terms. Pay a single monthly fee without upfront costs, ideal for startups. Useful for complex build-outs.
11. Establish Your Brand Assets
Developing a strong brand is crucial for any new company seeking to stand out and attract tenants in a competitive market. Follow these key steps to create professional brand assets that elevate your commercial real estate venture right from the start:
Get a Business Phone Number
Acquire a dedicated business phone number from a provider like RingCentral to handle calls from prospective tenants, agents, contractors, etc. in a professional manner. Choose a local number and set up features like voicemail, call routing, and messaging.
Design a Logo
Design an eye-catching logo and visual identity through a service like Looka to cement your brand image. Consider an abstract mark, letter mark, or other stylized design. Align colors, fonts, and graphic elements across all assets for consistency.
Print Business Cards
Print branded business cards and signage via Vistaprint to promote your brand when meeting agents, investors, and networking. Highlight your logo, phone number, website, and unique value proposition. Also, create outdoor signage for your office and listings.
Buy a Domain Name
Buy a domain name that matches your brand through Namecheap or a similar registrar. Choose a .com extension ideally and ensure name availability on social media. Make it short, memorable, and easy to spell.
Build a Website
Build a professional website to showcase available listings online. Use an intuitive website builder like Wix to easily create pages showcasing your space and offerings. Or hire a freelancer on Fiverr for a fully custom site integrating listings and lead gen forms.
12. Join Associations and Groups
Joining local real estate organizations and networking communities provides invaluable connections when starting your commercial venture. Here are some options to begin engaging with others in your market:
Local Associations
Most cities have chapters of larger professional associations like the CCIM Institute, NAIOP, and Building Owners and Managers Association (BOMA) focused on commercial real estate owners, brokers, and property managers. Attend events to gain insider knowledge and meet potential partners and mentors.
Local Meetups
Use sites like Meetup to find frequent local meetups for networking with fellow investors and exchanging strategies over coffee or drinks. Look for general real estate meetups along with ones specific to multifamily, office, retail, and industrial. For instance, Real Estate Investor Mixers in Los Angeles provide market intel and connections.
Facebook Groups
Join targeted Facebook Groups like Commercial and industrial property for sale and Owners direct Buy, Sell, Rent Property to tap into an enormous community of experienced veterans. Access advice on financing, acquisitions, property management, and more from anywhere 24/7.
13. How to Market a Commercial Rental Property Business
Implementing an effective marketing strategy is essential for attracting new tenants, filling vacancies, and expanding your commercial real estate portfolio.
Personal Market
Leverage your personal and professional network first. Satisfied tenants who refer friends or business contacts are highly valuable lead sources. Offer referral bonuses or discounts on rent to incentivize word-of-mouth endorsements.
For wider reach, employ these digital and traditional marketing tactics:
Digital Marketing
Run Google and Facebook ads targeted locally by relevant keywords and demographics to get space listings in front of motivated potential tenants.
Create an email list to send monthly availability updates and promotions. Offer a free month of rent for signups.
Start a YouTube channel showcasing your various property spaces and amenities. Embed video walkthroughs on your website.
Blog about topics like commercial real estate news, local business trends, and tips for picking the right office or retail space.
Post listings and brokerage services on Craigslist and industry forums frequented by companies seeking space.
Traditional Marketing
Design professional print brochures showcasing available properties and distribute them via mail to local businesses.
Take out print ads in local business journals and commercial real estate publications.
Partner with local employment agencies as their clients often need office/retail space when expanding.
Sponsor relevant local events to get the word out. Raffle off a free month of rent.
Engage a PR firm to get news coverage on listings, deals, and your brokerage expertise.
With a mix of digital promotion and targeted traditional tactics, you can keep your spaces filled with ideal tenants and build momentum for your commercial property business. Test and refine approaches, focusing efforts on the highest converting channels.
14. Focus on the Customer
Providing exceptional customer service needs to be a top priority when starting a commercial real estate company. How you support tenants will directly impact referrals, reviews, and word-of-mouth that can catalyze growth.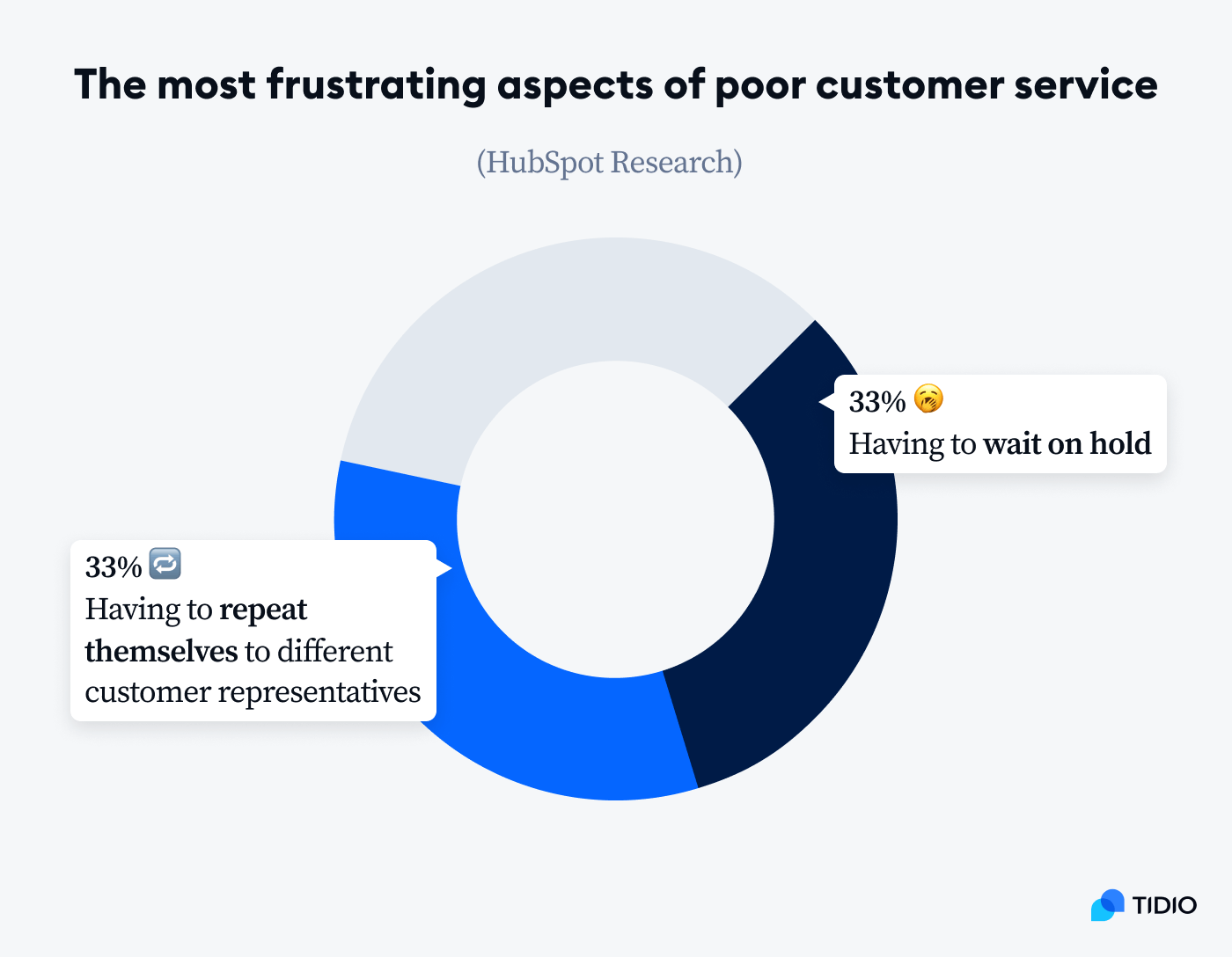 Some ways to improve customer focus as a real estate investor include:
Be highly responsive to maintenance requests on rental properties, aiming to resolve any issues within 24 hours whenever possible.
Tenants relying on your space for business can't afford lengthy downtime from plumbing leaks or broken HVAC.
Send a follow-up survey after issues are fixed to monitor satisfaction.
Make yourself readily available by phone, email, or text when tenants have questions or concerns.
Quickly answering questions also prevents little problems from ballooning into major headaches down the road.
Routinely check in with tenants to ensure they are happy and see if any aspect of the space or management could be improved.
Sometimes simple enhancements like adding bike racks, upgrading internet speed, or repainting lines in the parking lot can delight tenants.
From the time you sign a lease until the space is vacated, ensure tenants know you care about their experience.
Going the extra mile separates decent landlords from great ones who earn referrals. This level of service retains existing tenants for the long haul and earns new business as they refer other companies.