The cookie industry is always making waves. Nobody can resist the versatility of these delectable treats. With a compound annual growth rate (CAGR) of 6.43% between 2022 and 2030, the market could reach $45.4 billion by 2030.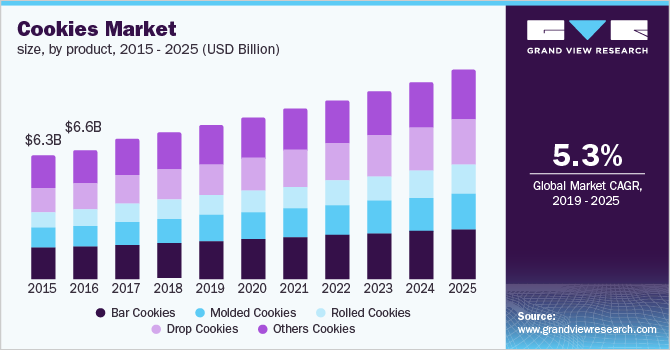 This comprehensive guide will walk you through all the details of how to start a cookie business. Topics include market research, competitive analysis, registering an EIN, applying for business insurance, obtaining a business license, buying a domain name, and more. Here's everything you need to know about developing a business plan for your homemade cookie business.
1. Conduct Cookie Market Research
Market research is essential to owning your own business. It helps you develop a strong business plan by revealing details about your target market, local market saturation, trends in products, and more.
Some details you'll learn through market research include:
The average American eats 35,000 cookies over their lifetime – that's around 20 pounds per person per year!
The most popular varieties remain chocolate chip, oatmeal raisin, and peanut butter. However, gourmet and specialty options are a fast-growing niche.
Cookie businesses can sell in a variety of settings including bakeries, farmer's markets, grocery stores, and popup cookie stands.
Younger generations especially want exciting new flavors and premium ingredients in their cookies. Think sea salt caramel, chocolate espresso, lemon lavender, or even unexpected varieties like rosemary olive oil and matcha green tea.
Another key opportunity lies in targeting health-conscious consumers. Gluten-free, paleo, vegan, and clean-label cookie sales are surging.
Formulating recipes that are free of artificial ingredients and high in nutrients can attract modern buyers.
There is also huge potential in gift-giving. Packaging cookies in artisanal tins, boxes, or baskets makes for popular presents.
Holidays like Christmas and Valentine's Day see peak cookie gifting activity. Birthdays and thank-you gifts also drive sales.
E-commerce presents a low-cost route to customers. Building an appealing online shop can garner orders across the country.
Lucrative opportunities also exist in wholesaling cookies to coffee shops, hotels, airlines, schools, offices, and grocery store bakeries.
Large-scale commercial production would be needed to supply steady volumes.
Overall, the diverse tastes, traditions, and preferences around cookies globally create an industry ripe for innovation. Passionate bakers who focus on quality, fill unmet needs, and leverage online channels can craft a recipe for success.
2. Analyze the Competition
Thoroughly analyzing the competition is crucial when breaking into the cookie market. There are likely numerous existing cookie companies, both local and national.
From the cottage food industry to the gourmet bakery grind, your competitors offer a lot of information on where to sell cookies, what to include in your marketing plan, and even how to attract customers.
Some ways to get to know your competitors include:
Research who the major players are in your geographic area for in-store cookie sales. Visit their shops, sample products, and scrutinize pricing.
Look at their branding and marketing, and what makes them stand out. This enables the creation of differentiated offerings.
Investigating online competitors is also key. Search for highly-rated local and regional cookie companies with robust e-commerce operations.
Study their selection, web design, photography, copywriting, and ease of ordering. Examine their shipping costs, delivery times, and packaging.
Analyze their social media and online marketing strategy. Do they leverage Facebook ads, Instagram influencers, and clever hashtags? How do they build their brand and engage customers digitally?
Sign up for their email lists to get insights on promotions and new product launches. Note special holiday offerings and gifting packages that inspire gift-giving.
Studying consumer reviews is also invaluable for identifying shortcomings and opportunities. If buyers commonly complain about excessive sugar, lack of healthy options, or shipping mishaps, those become openings to outperform competitors.
Online cookie sales are estimated to reach $43.5 billion by 2027 as more buying shifts online. Standing out in this expanding digital marketplace requires in-depth competitive analysis and the agility to beat competitors on selection, service, marketing, and delivery.
Dedicate time to knowing the strengths and weaknesses of cookie competitors. This knowledge will pay dividends when translating your offerings into success.
3. Costs to Start a Cookie Business
Starting a cookie business requires careful financial planning and cost analysis. Between initial investments in equipment and ingredients to ongoing expenses like labor and marketing, budgets can climb quickly. Here is a realistic breakdown of what small business owners can expect to spend launching and running a cookie company:
Start-Up Costs
Commercial Kitchen – Renting or building out a licensed commercial kitchen is one of the biggest start-up costs, ranging from $2,000-$5,000 per month depending on size, location, and features.
Equipment – Outfitting a commercial baking space requires significant equipment like high-capacity ovens ($5,000-$10,000), mixers ($2,000-$5,000), sheet pans ($500), cooling racks ($300), and utensils ($1,000).
Ingredients – Stocking up on ingredients like flour, sugar, eggs, butter, chocolate, nuts, and flavorings requires sizable upfront funds. For a moderate-sized operation, plan on allocating around $5,000-$10,000 to your initial ingredient inventories.
Packaging – Items like custom cookie boxes, bags, labels, and sealing stickers carry costs. Budget around $2,500 initially for attractive packaging supplies.
Website Development – A professional e-commerce-enabled site with integrated payment processing typically costs $3,000-$5,000. Allow $4,000 for a quality cookie site.
Business Formation – Formation documents, licenses, permits, insurance, and any legal fees can cost around $2,000 to fully establish your business.
Working Capital – Having around 6 months of working capital on hand is recommended when starting a business. With the above figured in, have at least $40,000 available to cover operating expenses as sales ramp up.
Total startup costs could run between $75,000 – $100,000.
Ongoing Costs
Commercial Kitchen Rent – At $3,500 per month, plan on $42,000 annually in rent or mortgage payments for your baking space.
Ingredients – Depending on your order volumes, ingredient costs may range from $5,000-$15,000 per month, or $60,000 – $180,000 annually.
Packaging – With gift boxes, bags, and other packaging used for orders, expect around $1,500 monthly or $18,000 annually.
Equipment Maintenance – Figure around 5% of equipment costs annually for maintenance and repairs, around $5,000 budgeted.
Salaries – For a staff of 5 employees including bakers and drivers, plan on $60,000 – $100,000 in annual salary outlay.
Insurance – General liability and any other business insurance will likely fall between $2,000 – $5,000 annually.
Marketing – Budget 5-10% of revenues for marketing costs which could equate to $10,000 – $20,000 annually.
Other Variable Costs – Expect miscellaneous costs like utilities, delivery fees, and incidentals to add around $500 – $1,500 monthly.
Expect your total ongoing costs to reach $150,000 – $250,000 each year. Starting and running a cookie company demands significant capital outlay for space, equipment, ingredients, labor, and more. Carefully project costs during the planning phase. Seek loans or investors if your savings cannot cover your initial financial needs.
4. Form a Legal Business Entity
Selecting the right legal structure is key when starting a cookie company. The four main options each have advantages and drawbacks to weigh.
Sole Proprietorship
The simplest structure is where you alone own the business. No formal registration is required beyond licenses. The setup is fast and inexpensive.
However, you assume unlimited personal liability for the business. If the company is sued or goes into debt, your assets can be seized. For a food business like cookies, this risk is too high.
Partnership
A partnership spreads ownership between 2 or more people. You share control and liability. Formal partnership agreements are recommended to assign duties and percentages of ownership.
Yet your assets remain at risk unless you establish a Limited Partnership. Disagreements between partners can also dissolve the business. Overall too risky for a young cookie company.
Limited Liability Company (LLC)
LLCs limit owner liability and allow tax flexibility. Owners are shielded from company debts and lawsuits. You get the credibility of a legal corporation with less paperwork.
For a small cookie startup, forming an LLC offers the best protections. Liability coverage to safeguard personal assets makes an LLC ideal. Costs are reasonable at $500-$1500 to establish depending on your state.
Corporation
A C corporation is a separate legal entity from its owners. It offers complete limited liability and the ability to raise investment capital by selling shares of stock.
The downsides are extensive corporate taxes and recordkeeping requirements. For a bootstrapped cookie startup, the high costs and complexities of a corporation are needless. An LLC provides all the core benefits.
5. Register Your Business For Taxes
One key legal step for any new business is obtaining an Employer Identification Number (EIN) from the IRS. This unique number functions like a social security number for your business.
An EIN is mandatory if you plan to hire employees, open business bank accounts, or file taxes for your cookie company. The good news is applying takes just minutes online.
Simply navigate to the IRS EIN Assistant and select the option that best describes your cookie business structure. You'll need to provide basic information like name, address, and ownership details. [1]
Next, specify whether you expect to hire employees within the next 12 months. If so, you must get an EIN even as a sole proprietor. The site then walks you through additional confirmation steps.
Once submitted, you'll receive your EIN immediately on screen. Print this page for your records. You'll need your EIN anytime you open a business bank account or fill out legal paperwork.
The entire online application takes less than 15 minutes in most cases. The EIN is free to obtain and you can use it at any time. No need to wait until your cookie business is up and running.
Besides applying for your federal EIN, don't forget to contact your state revenue or taxation department to obtain any required state IDs for reporting sales tax. This step is crucial if selling cookies in person.
6. Setup Your Accounting
Careful accounting is crucial when starting a cookie business. Proper bookkeeping and financial organization will save major headaches down the road. Here are some best practices:
Accounting Software
Invest in small business accounting software like QuickBooks. This automates tasks like invoicing, reporting, and reconciling bank statements. As your cookie sales grow, tracking finances via spreadsheets becomes unmanageable.
Linking QuickBooks to business bank accounts and credit cards provides real-time visibility of cash flow and expenses. Reports can detect profitability by product line or sales channel. Software like QuickBooks costs around $10-$50 per month but provides invaluable financial clarity.
Hire an Accountant
Hiring an accountant, at least part-time, is also advisable. An accountant handles bookkeeping, monitors income and expenses, manages payroll taxes, and files quarterly and annual tax returns. Expect fees of $800-$2,000 to have an accountant prepare your yearly taxes.
For audit protection and tax savings, have an accountant review your cookie business finances monthly or quarterly. They can spot issues early and ensure proper categorization of expenditures. Their expertise saves both time and tax dollars.
Open a Business Bank Account
Separate all cookie company finances from your accounts. Keep expenses isolated by having dedicated business checking/savings accounts and credit cards solely for the bakery. Never come funds or pay suppliers from personal accounts.
Apply for a Business Credit Card
To obtain a business credit card, contact issuers like CapitalOne or Chase and provide your EIN, company financials, and ownership information. Credit limits will equal a percentage of your business assets and projected revenues.
7. Obtain Licenses and Permits
Before selling your first cookie, it's crucial to get the necessary licenses and permits. Find details on federal license requirements through the U.S. Small Business Administration. The SBA also offers insight into state and city regulations.
At the federal level, all commercial kitchens require a food facility registration with the FDA. This verifies you meet sanitation, health, and safety standards. Registration takes just a few hours online and costs around $175 per facility.
Additionally, commercial bake sites need certification from the county health department. Inspectors will check refrigeration, sanitation, prep surfaces, and storage. Initial certification costs approximately $500-750 depending on your locality.
Don't forget local business licenses required in your city, county, or state. These verify legal approval to operate within zoning codes and require annual renewal. Permit fees are typically based on square footage and range from $50 to several hundred dollars.
If selling cookies online across state lines, you may need compliance with cottage food laws that regulate cross-state commerce. Rules vary but food safety training or special packaging is often required.
Selling cookies at markets, fairs, or pop-up events? You'll need approval and temporary food service permits from local regulators to vend on-site. Fees start at around $100 per event.
For delivery vehicles, commercial auto insurance and licensing are mandatory. Depending on the state, delivery drivers may need additional permits or training to transport food orders.
Don't overlook the Fire Marshal's office – they handle approvals regarding safety and occupancy codes. Any bakery ovens or sprinkler systems require fire inspections.
While tedious, completing all the steps to legally register and certify your cookie business avoids huge fines from health departments or regulators. Establishing compliance from the start ensures smooth, disruption-free operations.
Don't let a simple overlooked permit shut down your dreams! Consult local advisors to identify and complete all needed licenses.
8. Get Business Insurance
Business insurance is highly recommended to protect a cookie company's assets and viability. Without coverage, a single mishap could destroy everything.
Imagine a fire breaks out and destroys your kitchen. Or a delivery truck accident leads to massive lawsuits. Even slip-and-fall customer injuries in your shop could lead to legal and financial crises without insurance.
The right policies greatly limit risks. General liability insurance covers legal fees, settlements, and judgments from bodily injury, property damage, or selling misrepresented products. Minimum $1 million policies start around $30/month.
Product liability protects if cookies directly cause harm or illness. At about $40/month, it's cheap peace of mind.
Commercial property coverage replaces stolen, vandalized, or destroyed ovens, freezers, ingredients, and other assets. Expect costs of 2-5% of insured property value.
9. Create an Office Space
Having a dedicated office provides room for core baking operations or administrative work depending on your needs. Here are some potential options:
Home Office
Working from a spare room or basement in your home costs nothing extra. It allows for handling recipe development, phone calls, and computer tasks in a private workspace.
The downsides are the lack of a professional atmosphere for meetings and minimal separation between work and personal life. Still, a basic home office runs under $100 for a desk and chair. It offers the most affordable option to start.
Coworking Space
Shared offices like WeWork provide amenities like WiFi, conference rooms, and kitchen access for around $300 per month. This enables meeting suppliers or hosting pop-ups and events.
Coworking spaces also foster community and connections with other entrepreneurs. However, they lack production facilities for baking in-house. Better for administrative tasks than production.
Storefront
For maximum brand visibility and walk-in traffic, consider a retail cookie shop. Renting a 700 sq ft store starts at around $3,000 monthly. Displays and sampling entice impulse purchases.
This space works when selling directly to consumers. However, a separate commercial kitchen is still ideal for high-volume baking. The store becomes your decorated retail face.
Commercial Kitchen
Renting a 1000-square-foot industrial kitchen enables scaling up production capacity. Commercial spaces with zoning approval, ventilation, and gas hookups rent for approximately $3,500 monthly.
Access to high-output ovens and equipment allows for baking thousands of cookies per day. The prime option is once online sales are surging.
10. Source Your Equipment
A commercial kitchen requires significant specialized equipment like ovens, mixers, sheet pans, and refrigeration. Here are tips for acquiring essential items:
Buying New
For brand-new ovens, mixers, food processors, and other appliances, restaurant supply retailers like Webstaurant Store, BakeDeco, and Culinary Depot offer wide selections online. Expect premium prices but manufacturer warranties.
Buying new makes sense for key tools you'll use daily. However, buying every item new strains startup budgets. Utilize alternative sources too.
Buying Used
Gently used equipment offers major savings. Check restaurant auction sites like Bid4Assets which lists quality pre-owned items from businesses and institutions. Thriftiness pays off.
Also, browse Craigslist and Facebook Marketplace for sellers in your region. Look into certified refurbished appliances that provide value at reduced cost.
Renting
Consider renting certain appliances not needed daily rather than purchasing. Event rental companies like ABC Rentals let you borrow items like high-volume mixers for a flat daily fee.
Renting enables accessing pro gear for holidays and busy seasons without buying specialty items outright. Useful for intermittent heavy production.
Leasing
Leasing commercial ovens and major appliances spread costs over 3-5 years. Expect monthly payments comparable to renting but you own the equipment after the lease ends.
Leasing works well for major investments like deck ovens. Build equity while easing the initial financial burden.
11. Establish Your Brand Assets
Creating a strong brand identity is crucial for making your cookie company memorable. Follow these tips to craft branding that leaves a sweet impression:
Get a Business Phone Number
A professional business line like one from RingCentral reinforces legitimacy. Toll-free and local options with custom greetings start around $25/month.
Dedicated phone numbers enable seamless communications with customers and vendors. Port the number across devices for on-the-go convenience.
Design a Logo
A creative logo encapsulates your brand. Consider an illustrative mark with a cookie, oven mitt, or whisk. Or opt for simple text branding.
Logo makers like Looka provide countless cookie-themed options that you can customize in minutes for around $20.
Print Business Cards and Signage
Business cards from Vistaprint make connecting with potential partners and clients effortless. Custom cards start at $10 for 250.
Window/door signage announces your new shop's arrival. Roadside banners draw in traffic. Vistaprint has low-cost options.
Purchase a Domain
Buy a catchy .com domain from registrars like Namecheap for your website and email. Aim for your business name or a memorable cookie-related address.
Domains average $15 per year and establish your permanent web presence.
Build a Website
Every cookie company needs a delicious online home. DIY with Wix using their templates and drag-and-drop tools from just $13/month with no coding needed.
Alternatively, hire a skilled web developer on Fiverr for a custom site reflecting your brand starting around $500. A website lets customers learn about your story, shop online 24/7, and stay up to date on new flavors.
12. Join Associations and Groups
Joining local networks and industry groups can provide invaluable connections and insights for cookie entrepreneurs. Here are some to consider:
Local Associations
Join your regional chapter of the Retail Bakers of America Association to access mentorship programs, seminars, and idea exchanges with fellow bakers. Fees start at around $250 annually.
Specialty Food Association supports small food makers through education and events. Memberships begin at around $500 per year.
Local Meetups
Attend food industry mixers and meetups in your city to forge local partnerships and sample products. Sites like Meetup make finding relevant events easy.
Introduce yourself and your cookies at farmers' markets and craft fairs. Exchange insights with fellow small food businesses in your community.
Facebook Groups
Facebook offers nationwide communities ideal for troubleshooting and feedback. The Cookie Business Owners group has 15K+ members sharing tips and advice.
13. How to Market a Cookie Business
Implementing an effective marketing strategy is essential for generating awareness and sales as a new cookie company. While word-of-mouth referrals from delighted customers are invaluable, you must also prioritize promoting your brand across channels to drive growth.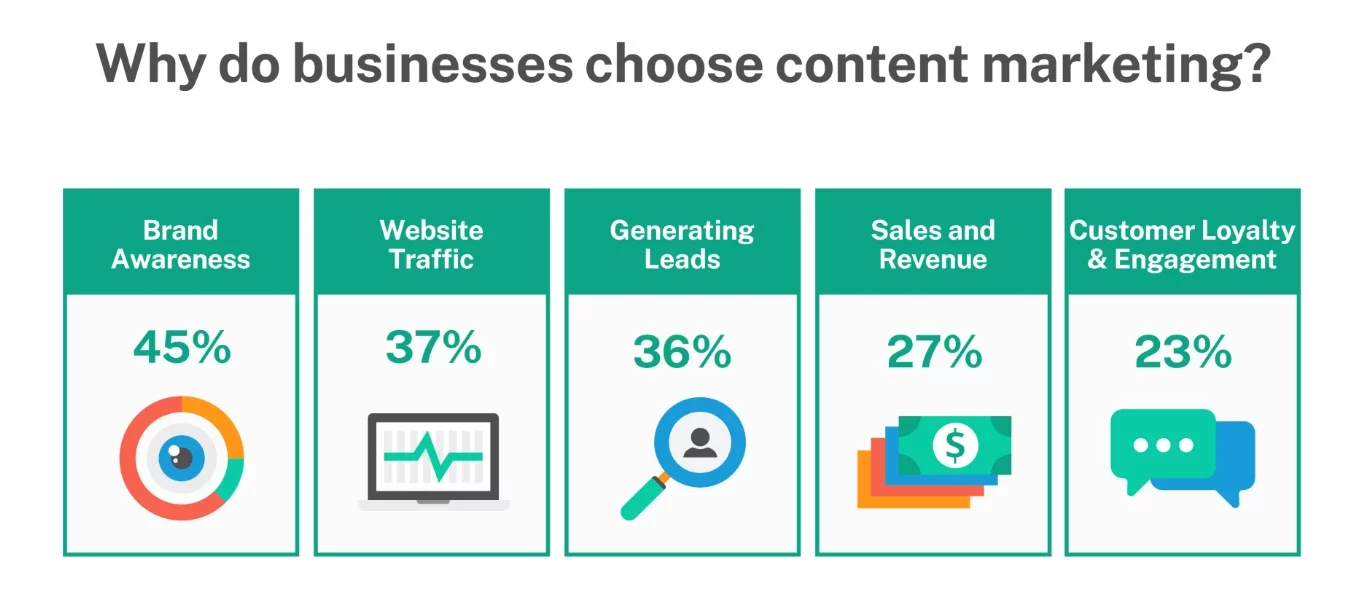 Cookies for Referrals
Offer free cookies to your first customers in exchange for social media tags, reviews, and referrals. Nothing fuels growth like happy patrons sharing their love for your products.
Digital Marketing
Run Google Ads with tempting images of your cookies and geo-target local customers searching for sweets.
Create Facebook and Instagram ads highlighting seasonal flavors or gifting. Geo-target nearby customers.
Post enticing photos and videos on social media using viral trends and dessert hashtags.
Launch a "Cookie of the Month" club with unique seasonal flavors customers can have automatically shipped. Promote this subscription offer heavily.
Start a bakery TikTok channel with mesmerizing behind-the-scenes baking videos and decorative piping tutorials.
Film a YouTube series on decorating sugar cookies or developing new recipes.
Write SEO-optimized blog posts about your special ingredients, founder's story, or tips for keeping cookies fresh.
Traditional Marketing
Design bold, mouthwatering mailers and menus to send existing customers and households in your area. Include coupons.
Partner with local coffee shops and restaurants to get your cookie packages sold and promoted on their shelves.
Sponsor local events and have a booth on-site allowing sampling and sales.
Run radio ads emphasizing fast delivery right to local doorsteps.
Place eye-catching ads in regional magazines and newspapers, especially around holidays.
Have a vehicle wrap designed for your delivery car to essentially make it a moving billboard.
The cookie market is competitive, but strategic digital and offline promotion will entice new customers to take a bite out of your brand.
14. Focus on the Customer
Providing exceptional customer service is crucial for any cookie company to nurture loyalty and fuel growth through word-of-mouth. Delighting customers leads to powerful referrals and repeat sales.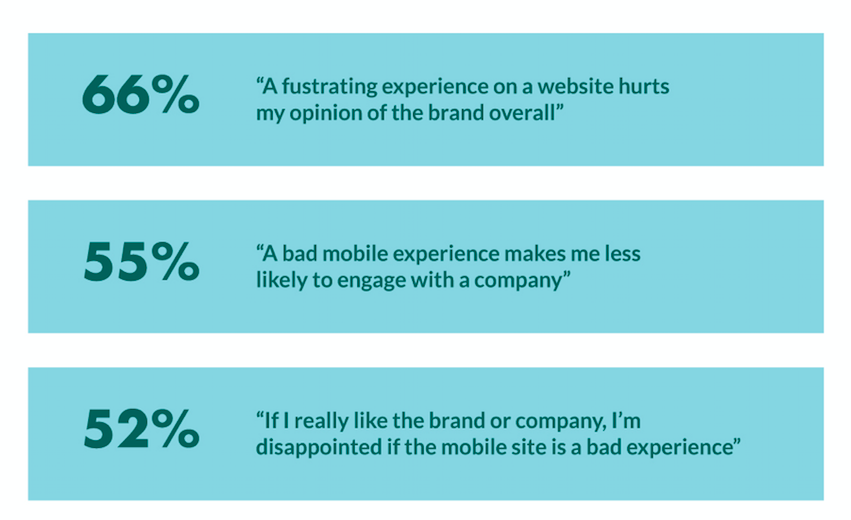 Some ways to increase customer focus include:
Respond promptly to inquiries with warmth and care. If a late delivery disappoints a customer, apologize sincerely and offer a replacement basket on the house.
When customers call with questions about ingredients or nutrition, have thorough answers ready showing your deep care for their needs.
Make your contact information readily available across your website and packaging. Encourage customers to reach out with feedback on flavors or ideas for custom creations.
Use surveys or emails to proactively check in on satisfaction. Asking "How can we improve?" demonstrates you value each patron.
Address complaints immediately and with empathy. If a cookie order arrives with broken pieces, send a complimentary gift card for their next purchase along with your regrets.
Follow up by name after sales and interactions. Personalized touches like handwritten thank-you notes show customers they matter.
With each positive experience, you build loyalty and the likelihood of referrals. Someone who raves unprompted to friends about your incredible double chocolate cookies provides your best advertising.
By baking quality into both your cookies and customer interactions, your reputation will rise. Their enthusiasm gives you the ultimate endorsement.